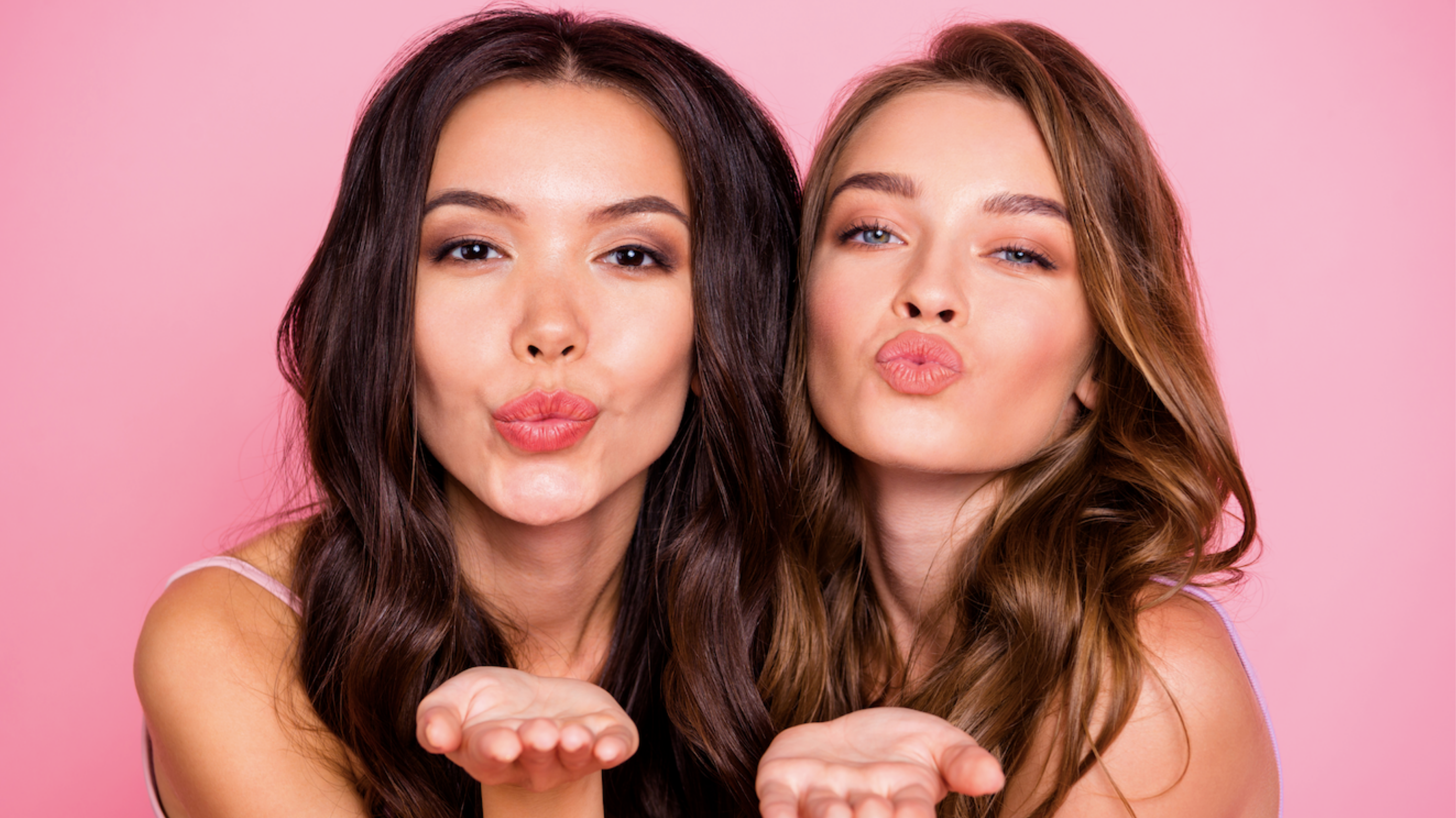 Skincare Rules To Live By This Summer
Summer picnics, fancy cocktails and new swimwear are three things we love about summer. Three things we hate? Sticky skin, breakouts and sun-scorched noses. Time to fight back...
The sun is shining, but seriously, do you want your t-zone to be doing the same thing? Thought not. Sadly, warm weather brings a whole bunch of skincare challenges to even the most flawless of complexions. So, here's 10 ways to make sure your skin is glowing and gorgeous this summer, NOT annoying the hell out of you.
1. Spot Treat Breakouts With Tea Tree Oil
Every one of you knows the perils of sun, sweat, sunscreen and oily skin. One word: zits. Summer breakouts are common because heat and humidity = more sweating and an accumulation of oil, dirt and bacteria on the surface of your skin. Everything in life that zits just love.
If this sounds familiar, make sure you steer clear of oil-based sunscreens which can block your pores, and cleanse your skin thoroughly, but gently, twice daily. You could also spot-treat problem areas with Tea Tree Super Serum+ which contains two of the best ingredients for keeping your pores clean and clear: salicylic acid and, of course, tea tree oil. Dab it on cleansed, problem areas before bed for a dramatic improvement in just a few days.
2. Freshen Up With Face Spritz
When the mercury rises, nothing beats a cool-down like a spritz of refreshing facial toner. And yes, water spray will do the job temporarily, but it'll also evaporate from the surface of your skin immediately, causing unnecessary dryness in the long term. Not cool (pun totally intended!).
Try keeping Ocean Minerals Super Toner in your purse or beach bag, instead. Of course, this is a great step in your regular morning and evening routine, but it's also awesome for cooling down your skin on-the-go, smothering it with aloe, antioxidants, ocean minerals and skin-loving botanicals.
3. Make Vitamin C Your New BFF
If you don't already have a vitamin C product in your regime, summer is THE best time to rectify that. Not only does this free radical scavenging superhero help reduce fine lines and wrinkles caused by the sun, but it also works hard to fade existing dark spots AND prevent new ones from forming.
Studies show that vitamin C also helps strengthen the power of your sunscreen giving you extra protection from those damaging UV rays. So, there's that. For the ultimate daily protection, apply Vitamin C Facial Serum to cleansed skin in the morning before moisturizer and sunscreen.
4. Embrace Hats, Sunglasses & Of Course, Shade!
Even the most potent sunscreen can't protect your skin 100 percent of the time, so other precautions are always gratefully received. Embrace large sun hats (they're very on trend right now); wear sunglasses to protect the delicate skin around your eyes and when in doubt, seek that all-important shade.
5. Avoid Facial Blotting Papers
Don't get us wrong, some beauty tools are fabulous, but we have to admit, we hate facial blotting papers – those tiny little pieces of what is essentially just  parchment paper. Yes, they're handy for your purse and yes, they temporarily mop up excess oil but that's all they are –  temporary. Not only that, but by blotting away oils, they can actually prompt your skin to produce even more of the stuff.
Instead of this silly 'fix,' keep your skin balanced with a gentle cleansing routine (Charcoal Clarifying Cleanser is awesome for oily skin) and switch out rich, oil-laden moisturizers for light, gel-based formulas. And if you're still a little oily? Try a mattifying primer underneath your makeup.
6. Don't Shower More Than Once A Day
As tempting as it is to jump in the shower whenever you feel hot, too many showers will compromise your skin's protective barrier, stripping it of essential oils and drying it out, big time.
Stick to one lukewarm shower a day and keep it to four or five minutes max.
7. Increase Your Exfoliation Game
Over-exfoliating your skin is a terrible idea, but in the summer you can definitely afford to up the ante just a tad – especially if you have oily skin. Instead of once or twice a week, try exfoliating with a gentle scrub or treatment serum like Vitamin C Super Serum+ three times a week. This will ensure your pores remain clear of oil, dirt, makeup and sunscreen.

8. Never Scrimp On Facial Sunscreen
Hopefully by now you know the importance of wearing sunscreen every day of the year – not just in summer. But are you down with exactly how much you should apply?
According to the American Academy of Dermatology (AAD) you should use a full shot glass for your entire body and around half a teaspoon for your face.  
Also, when it comes to SPF for your face, 30 is the sweet spot.
9. Remember, Sun Protection Doesn't Begin & End With Your Face
For the rest of the year, facial sunscreen is often enough, but now the sun's out and your body's getting an airing, don't forget other exposed areas when slapping on your sun protection.
Research shows that skin cancers are extremely common on the shoulders, chest, arms, legs and backs of the hands, so always protect these areas and indeed any body part that's not covered by clothing when you're out in the sun.
10. Use Humidity To Your Advantage
Humectants are hydrating skincare ingredients that work by drawing water into your skin and holding it there like a sponge. In drier climates, humectants have to resort to drawing water up to the surface from deeper levels of your skin, but when it's humid they're able to suck it out of the air. Hells yeah!
To keep your skin super hydrated this summer, make sure you include plenty of water-loving humectants in your skincare routine. Our fave is Hyaluronic Acid Facial Serum which combines three hard-working humectants: hyaluronic acid, aloe and glycerin.
More About This Article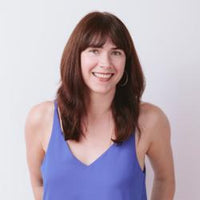 Georgia Gould
Georgia is an award-winning beauty writer who has been in the business for over 20 years. British-born, she began her career as a magazine beauty editor in London before moving to San Francisco, CA in 2012 where she now continues her love as a freelance writer and editor. As well as her editorial work, Georgia has created content for many high-profile beauty brands, including Clarins, L'Oréal, Procter & Gamble, Simple and TRESemmé. Her passions include retinol (obviously), golfing, skiing and walking her beloved Schnauzer, Dave.