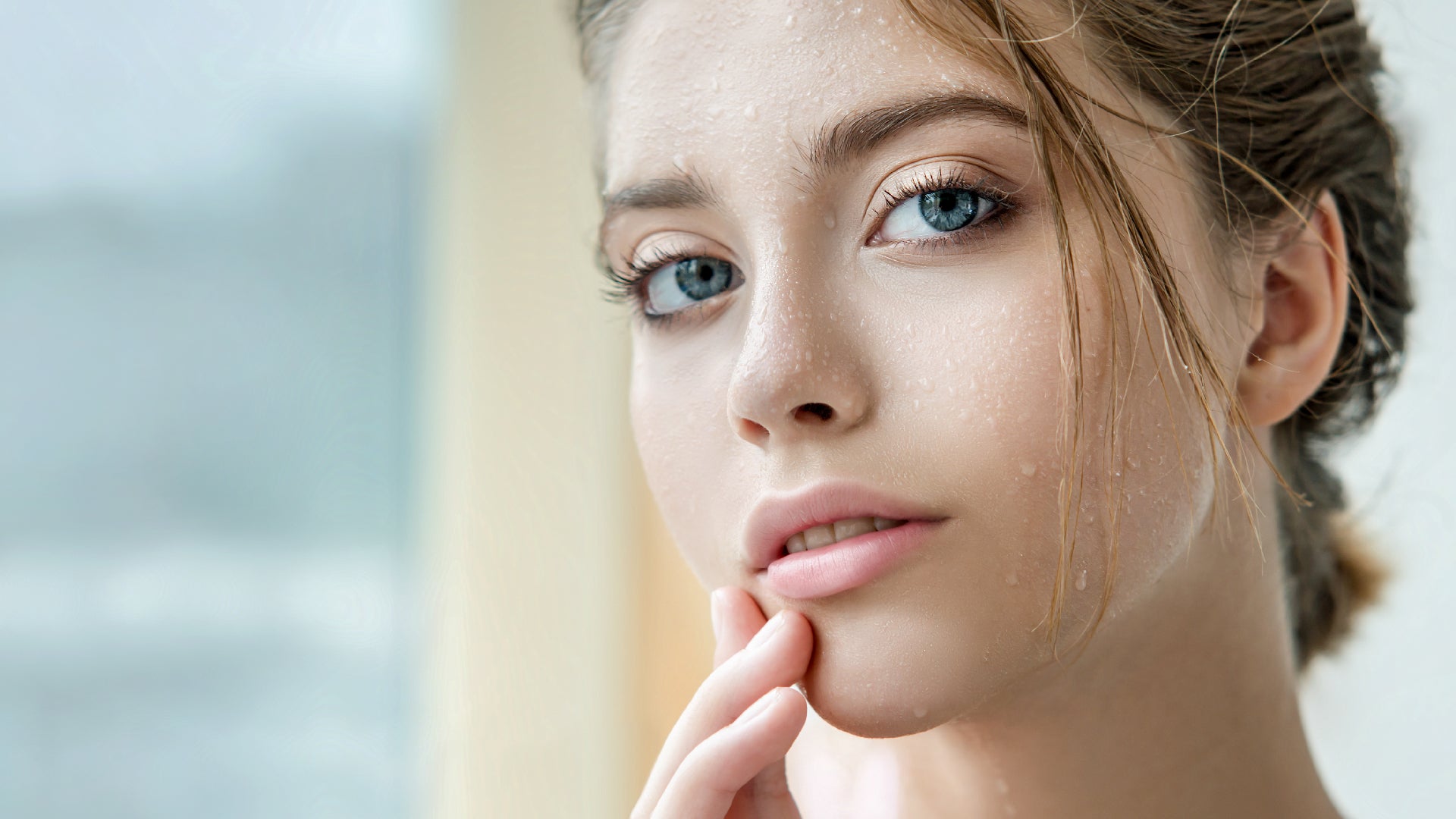 5 Things You Never Knew About Hyaluronic Acid
You might not be able to spell hyaluronic acid, but who cares? What you really need to know is what it does and exactly why you need to include it in your skincare regimen.
Hyaluronic acid (HA) is a veritable darling of the beauty world, and almost every skincare brand we know has harnessed its powers to help bring your skin to a better place. But it's one thing to see this wonder ingredient on your ingredient list and think, 'Yeah, I've heard of hyaluronic acid. That stuff's supposed to be good,' to truly grasping what HA can offer.
As you probably know, our main MO is to fill in these little gaps to help give you a better understanding of your skincare options so you can make excellent decisions for the benefit of your skin. Because knowledge is power, right?
Well, here are five things you might not know about hyaluronic acid.
1. Hyaluronic Acid Is A Humectant
Hyaluronic acid, otherwise known as hyaluronan, is a sugar molecule that's naturally found by the bucketload in your body. It's present in your joints, eyes and cartilage, but around 50 percent of the body's total amount of HA is in your skin, where it helps keep things cushioned and lubricated. How does it do this? Well, HA is known as a humectant, which means it works like a sponge to attract water to hydrate the skin – either from the air or from deeper within the skin's dermis. Other humectants include the likes of aloe, glycerin, honey and urea.
The amazing thing about hyaluronic acid is that it's been proven to hold up to 1,000 times its weight in water. And if that sounds like a lot... well, that's because it is.
2. Age-Related Hyaluronic Acid Loss Is A Thing
Aging is a privilege, but it's also darn hard on your skin. As you know, much of the good stuff that keeps your skin plump, radiant, soft and youthful decreases as you get older. Collagen and elastin are the obvious ones here, but your levels of naturally-occurring hyaluronic acid also diminish over time.
According to the Journal of American Academy of Dermatology, HA loss can begin as early as your 20s, with levels reducing by as much as half by the age of 50. Ouch! This is one of the main reasons your skin feels more dehydrated as you get older, and of course it contributes to those fine lines and wrinkles creeping up on you.
It's also why counteracting this massive loss with some topical HA in your skincare routine is such a fine idea.
3. If Used Incorrectly, Hyaluronic Acid Can Actually Dehydrate Your Skin
Shut the front door.
This is an interesting one because sure, HA is a moisture-loving skincare ingredient that's great for adding much-needed water and hydration to the surface of your skin. But it can also do the opposite. Bear with us for a minute…
As we've already explained, HA needs water in order to hydrate your skin. Well, it has to get this from somewhere and if there's no water on the surface or if you live in a climate that's seriously lacking in humidity, any HA you apply will pull water up from deeper within your skin. And that's not ideal.
Thankfully, this is easily rectified – you just need to apply your HA moisturizer or serum (and may we suggest our awesome Hyaluronic Acid Serum?) to damp skin, straight after cleansing. Then, if you've gone for a serum (and just to reiterate, you probably should!), apply moisturizer over the top to seal all that water in. Serums, while awesome at delivering active ingredients to your skin, often lack emollient or occlusive ingredients like fatty acid-rich oils, which are vital because they help lock moisture into your skin. We repeat, always follow your serum with a creamy moisturizer like Vitamin C Brightening Moisturizer.
4. Hyaluronic Acid Is Not Just About Hydrating The Skin
Far from a one-trick pony, hyaluronic acid offers countless other benefits for your skin – other than the obvious effects of improved hydration like smoother, stronger skin and fewer visible lines and wrinkles. For starters, HA works hard to help fortify your skin's important barrier function, which helps your skin defend itself from environmental factors like pollution, sun damage and toxins.
HA is also an anti-inflammatory and, not to be a complete show-off, but it boasts awesome antioxidant properties, too. Antioxidants are super important for the health of your skin because they target skin-damaging free radicals, helping to neutralize them before they seriously harm and age up your skin.
5. Hyaluronic Acid Works For Most Skin Types
Unlike some active skincare ingredients we won't name (because we love them just as dearly), the form of botanical HA we use in our formulas is known for being gentle and well tolerated by most skin types. After all, it's designed to mimic the the naturally-occurring HA in your skin, so it's less likely to cause irritation, sensitivities or trigger existing skin conditions like rosacea or acne. Our Hyaluronic Acid Eye Cream is packed with botanical HA for these very reasons.
Of course, there's always a slim chance you might have a mild reaction to hyaluronic acid but this is more common with HA fillers than with skincare. We always recommend performing a patch test just in case. In fact, this is something you should do when using any treatment or active skincare formulation for the first time. Then you can catch anything untoward before it's too late, and make a decision on whether that particular product is right for you.
Other than pairing well with most skin types (even sensitive), botanical HA also works seamlessly with other active skincare ingredients like retinol, niacinamide and vitamin C. In fact, HA and retinol get on VERY well together, hence the popularity of our Retinol Facial Moisturizer, which contains both.
Now, can we have a big hurrah for hyaluronic acid, please? For it truly does deserve every bit of praise it receives.