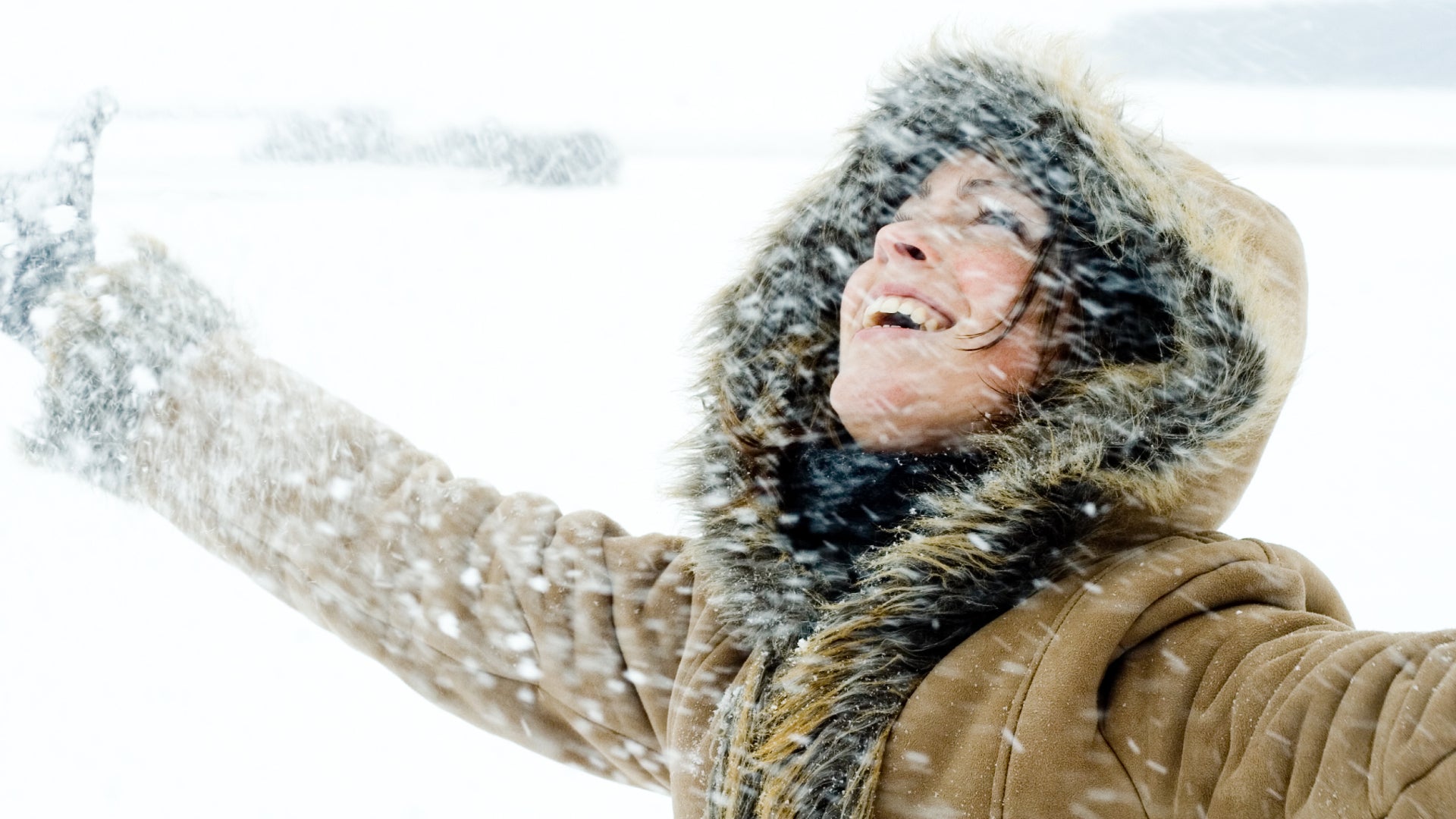 Is Snow Algae The Coolest Skincare Ingredient Ever?
As skincare ingredients go, snow algae might not be top of mind, but things are about to change because this wonder of nature looks set to make a real difference for aging skin.
Nature is a wonderful thing. From the power of our oceans to the smallest cellular matter, nature is everywhere. Quite frankly, without it, life as we know it would not exist.
According to the Mental Health Foundation, surrounding ourselves with nature keeps us emotionally, psychologically and physically healthy. It's no wonder, therefore, that 'feeding' your skin with nature's greatest offerings is one of the most effective ways to optimize the health of your skin.
At TruSkin we harness the powers of plant extracts and botanical oils across all of our products, combining nature's finest with potent, lab-created ingredients to provide you with what we truly believe is the best of both science and nature. We take pride in crafting effective treatments that are formulated with the crème de la crème of synthetic skincare (think retinol, niacinamide and vitamin C). We then blend these science-backed powerhouses with natural ingredients that provide equally as incredible benefits to your skin. Oat and rice milk are fabulous examples that immediately spring to mind – both of which are packed into our new Soothing Cleansing Milk alongside synthetic favorites such as hyaluronic and stearic acids to provide comfort and nourishment to sensitive skin.
Nature: it's what we live for. What's more, every now and again, a new natural ingredient comes to our attention that offers something new and exciting to skincare. And most recently we hit on a very special type of algae called snow algae.
Already proving its worth in the anti-aging world, here's what you need to know…
What Is Snow Algae?
Snow algae, otherwise known as pink snow, red snow or sometimes even watermelon snow, is found in the ice caps and mountain tops of some of the coldest, most extreme climates in the world. The Alps, Himalayas and Arctic Coast are often covered with pink blankets of snow algae. Basically, it's found anywhere where there is permanent snow all year round.
Although green at warmer temperatures, snow algae turns pink thanks to red-tinted carotenoid pigments which kick in when the mercury drops and levels of UV radiation increase. Without getting too technical on you, this clever defense system protects its growth, shields it from harmful UV radiation and allows snow algae to survive and, more than that, totally thrive in extreme, frigid conditions.
Kudos for that. Most other plants stand no chance in such brutal climates.
Impressive, But What Does That Have To Do With Your Skin?
Snow algae's unique defense mechanism offers all manner of awesome skincare benefits.
Studies show that when it's applied to the skin on a regular basis, snow algae activates certain enzymes and longevity genes which put your skin cells on a kind of diet. By restricting energy to your skin, they're encouraged to work in a more efficient way, thus accelerating and improving DNA repair, encouraging collagen synthesis and slowing down the aging process of your skin while boosting restoration and regeneration. By strengthening the skin at a cellular level, snow algae also works hard to fortify your skin's barrier function, helping to prevent transepidermal water loss and increase overall hydration.
But that's not all, snow algae also has potent antioxidant properties which is how it keeps itself protected from extreme UV damage. And the same can be said when you apply it topically to your skin.
Antioxidants are a super important part of your skincare routine because they're pretty much the only way to destroy free radicals and stop them from aging you up. Free radicals are formed when your skin is exposed to environmental bad guys like pollution, smoking and the inevitable UV radiation. If left to their own devices free radicals play havoc with your skin, ruining your collagen and elastin supplies, chipping away at your important barrier function and accelerating the visible signs of aging – most notably fine lines and pesky wrinkles.
Thankfully, antioxidants help neutralize free radicals and slow down their damaging force. And that's why they should play a valuable part in your daily skincare routine.
As you know, we've long been fans of antioxidants – our whole reason for existing grew from vitamin C – and learning of new, powerful antioxidants from nature gets us very excited. This is why we're charging two of our exciting new skincare innovations with extracts of rare but wonderful snow algae: Rejuvenating Longevity Serum and Renewing Longevity Moisturizing Cream.
Our NEW Longevity range provides the ideal solution for mature skin, working hard to correct the visible signs of aging while promoting more healthy aging as your skin moves forward. Alongside snow algae, each product contains bakuchiol – nature's fabulous and super effective alternative to retinol – plus a whole bunch of nourishing, hydrating and age-resisting ingredients like lingonberry stem cells and hyaluronic acid.
Fancy seeing what all the fuss is about snow algae? And bakuchiol for that matter? Then try our NEW Longevity range today. You will not regret it.