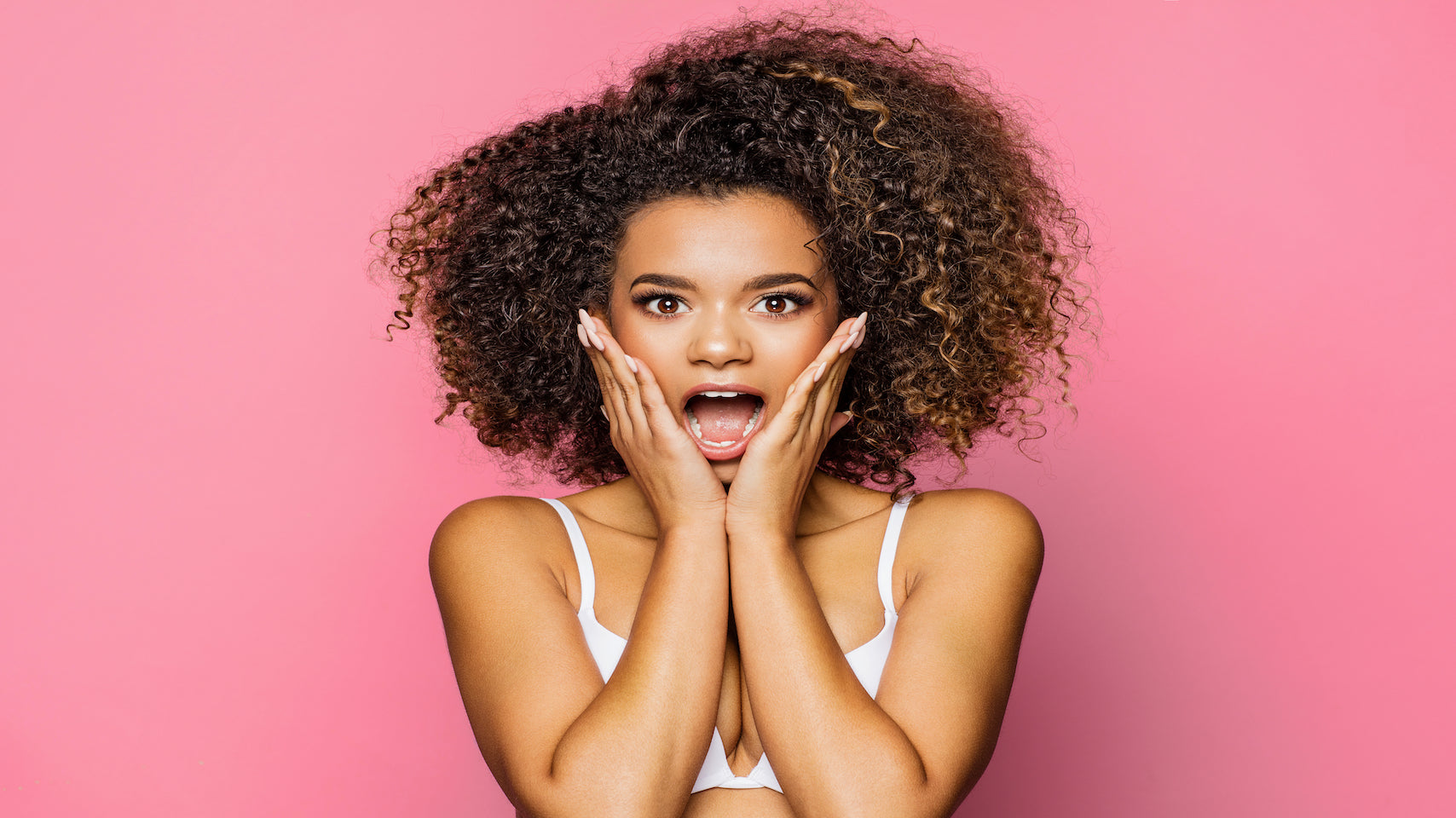 5 Sure Signs Your Skin Is Stressed Out
April is Stress Awareness Month and it's no surprise that stress can be a real bummer when it comes to the health, look and feel of your skin. Here, we take a look at exactly how stress messes with your complexion…
This past year has seen a massive rise in stress levels across the entire world. Covid-19 has not only severely disrupted global health, but work, education and relationships have also taken a massive hit. According to a recent report by the APA (American Psychological Association), almost eight out of 10 adults say the coronavirus pandemic has been a significant source of stress in their lives. And that's a lot of stress for the nation to deal with.
There are two types of stress: acute and chronic. Acute stress is the short-term stress that makes your blood boil when your significant other doesn't stack the dishwasher or your BFF is late AGAIN. It's also the kind of emotional pressure you feel before a job interview or heck, when trying to create that flawless Insta post. These are the things that affect everyone at some point during their lives; the kind of stress that's there… and then (hopefully) is gone. The good news is that acute stress is usually manageable and can actually have a positive impact on your health and wellbeing, heightening your senses and enhancing your mental state.
Chronic stress, however, is a whole different beast because this is the kind of stress that builds up over a prolonged period of time, making you feel constantly anxious, depressed, exhausted or frustrated. Issues like health, money, your job or a bad relationship are the main causes of chronic stress and your entire body can be affected by it, causing strain on your digestion, mental wellbeing, energy levels and not least of all, your skin.
So, how does stress specifically affect your skin? Well, most problems arise due to your body producing way too much of the 'stress hormone' known as cortisol. Stress-induced spikes in cortisol upset your skin's barrier function, cause an overproduction of sebum, break down collagen, decrease your levels of hyaluronic acid and screw up your skin's natural pH levels. All very bad in their own, skin-wrecking way.
Herein, the most common signs that stress and its evil side-kick cortisol could be seriously messing with your skin…

1. Dryness & Dehydration
Cortisol upsets the natural protective layer on your skin's surface, causing an imbalance in pH and a depletion of good oils. Without the correct acid balance and essential lipids, your skin's protective barrier becomes compromised and it's less able to lock in moisture and keep irritants and pollutants away. All this causes your skin to feel dry, dehydrated and itchy. Which is super annoying.
Skincare Solution: Switch out harsh toners and cleansers for gentle formulations that help balance and care for your skin's barrier function. Also, look for moisturizers that blend humectants like glycerin with emollients and/or occlusives like jojoba, evening primrose and rosehip oils. Our awesome NEW Vitamin C Deep Hydration Night Cream contains all these – and more.

2. Bags Under Your Eyes
The skin around your eyes is very thin which means your blood capillaries are right there for everyone to see. More bad news: stress can cause these tiny capillaries to break, leaving you with even darker circles to contend with. Stress also comes hand in hand with a poor diet and cruddy sleep which can cause fluid retention and puffiness around your eyes. Dang.
Skincare Solution: Up your eyecare game with our effective Eye Gel which strengthens and hydrates the skin around your eyes while targeting dark circles and puffiness. Apply it twice daily, using the pads of your ring fingers for a super gentle touch.

3. Breakouts
Research shows that stress is a killer when it comes to acne-prone skin because cortisol makes your sebaceous glands go into overdrive, causing sebum to block your pores and trigger blackheads, whiteheads, pimples and even worse, cysts. These spots will also heal much more slowly due to a weakened immune system.
Skincare Solution: Help fight acne by introducing anti-bacterial and anti-inflammatory ingredients into your routine like tea tree oil and salicylic acid. Tea Tree Clear Skin Super Serum is an ideal, twice-weekly treatment for acne-prone skin and can also be used daily to spot treat specific problem areas.

4. Fine lines & Wrinkles
Not only does stress make you frown more (hello lines between the eyes), but it also causes your body to produce skin-damaging free radicals which break down essential proteins in your skin such as collagen and elastin. Collagen and elastin are the main 'bones' of your skin, giving it strength, structure, firmness and flexibility, so when you start to lose it thanks to free radical damage, lines and wrinkles settle in like there's no tomorrow.
Skincare Solution: Antioxidants are always a must for combating free radical damage. Try our Niacinamide Serum which contains niacinamide, hyaluronic acid and vitamin E. These are ideal for stressed out skin as they're less irritating than some of the more potent antioxidants like vitamin C and retinol.

5. Flare-ups In Existing Skin Conditions
Stress is a well-known trigger of skin conditions like eczema, rosacea and psoriasis because too much cortisol suppresses your immune system and causes an inflammatory reaction in the body. This can manifest itself through many avenues but often causes skin rashes, redness, irritation and flare-ups. These flare-ups then cause more stress… and straight away you have a vicious circle of skin woes on your hands.
Skincare Solution: Seeking advice from a skincare professional is your best bet if you suffer with rosacea, psoriasis or eczema. It's also wise to avoid overloading your skin with unnecessary chemicals and synthetic fragrances. Instead, stick to a simple, gentle skincare routine.
 
Of course, managing and understanding your mental health is the most important step for keeping on top of stress. How you tackle this entirely depends on you, but evaluating your lifestyle, knowing your triggers, taking up yoga and eating a healthy diet are all great places to start. If you're feeling seriously stressed and are finding it hard to cope, however, call the NAMI (National Alliance on Mental Illness) helpline at 1-800-950-6264.