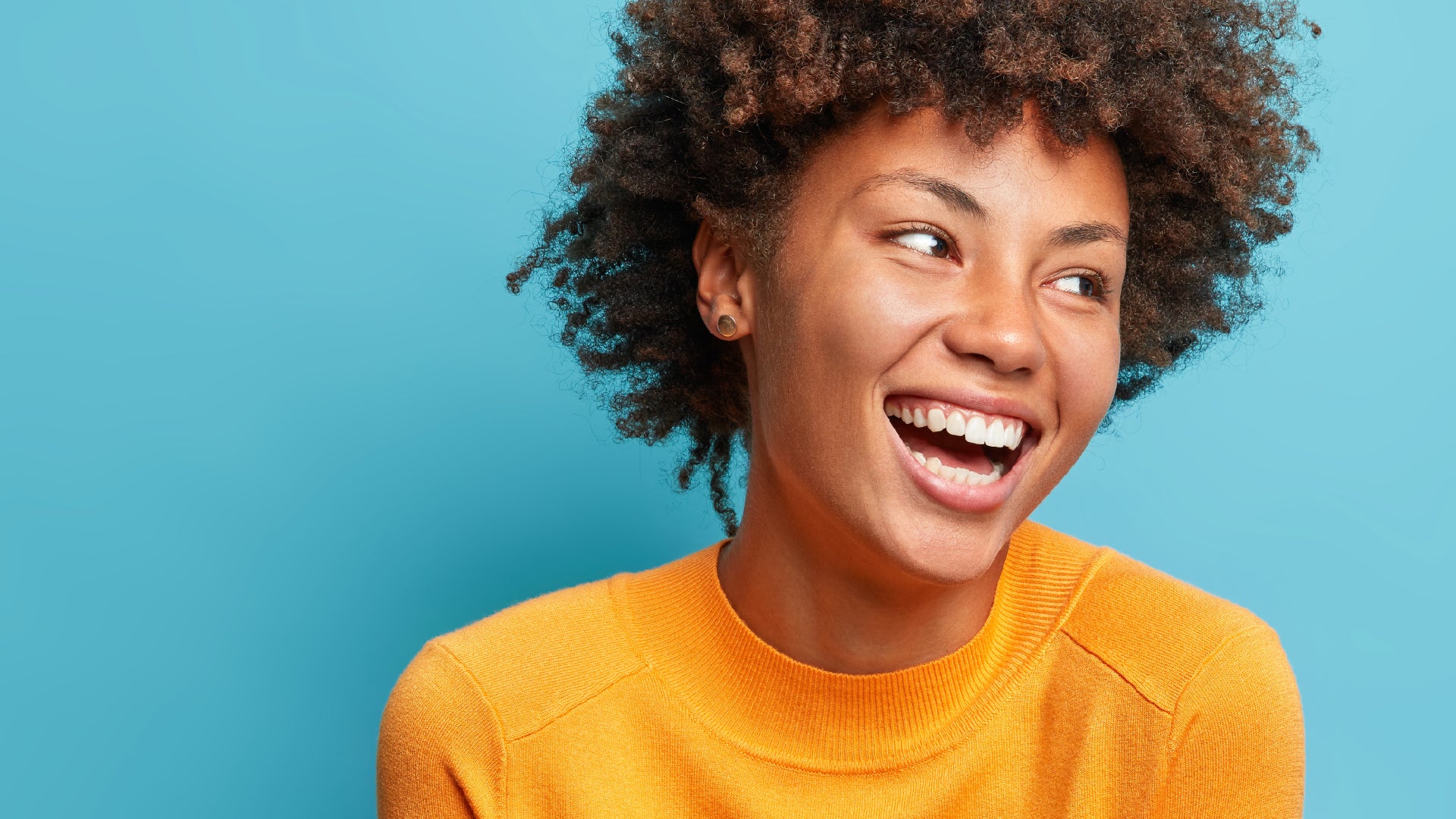 Proof That The Skin Benefits Of Sodium Ascorbyl Phosphate Are Real
Vitamin C as a skincare ingredient is practically a given. But do you know exactly which C-vit you're putting on your skin? Because if it's not sodium ascorbyl phosphate, you might want to rethink your decisions…
Sodium ascorbyl phosphate might sound like a scary ingredient that you'd rather keep as far away from your precious skin as possible. But on the contrary, it's up there with retinol and hyaluronic acid as a veritable darling of the skincare world. Now don't roll your eyes in exasperation as if to say 'really? Then why haven't I heard of it?'. Because a) you have – you just didn't know it, and b) give us a minute and we will elaborate.
For those of you not wanting to read this entire piece, here's the most important fact about sodium ascorbyl phosphate (we're just going to call it SAP from now on). SAP is topical vitamin C. Granted, it's not the pure, unadulterated vitamin C you often read about – that's l-ascorbic acid – but it's vitamin C nonetheless. Furthermore, it's a far more stable, kinder-to-your-skin type of vitamin C. Here's what you need to know…
SAP: The Facts
1. Along with a lengthy list that includes magnesium ascorbyl phosphate, ascorbyl-6-palmitate and sodium ascorbate, sodium ascorbyl phosphate is a derivative of l-ascorbic acid – pure topical vitamin C.
2. Vitamin C is an antioxidant that helps fight the daily onslaught of skin damage that can be caused by free radicals. Free radicals form in your skin when it's subjected to all those things it hates like UV radiation, pollution, smoke, a poor diet, cruddy sleep and, well, you know the drill.
Vitamin C is basically the Obi-Wan Kenobi to free radicals' Darth Vader, stopping the long-lasting damage before it gets a chance to do a real number on your skin.
3. SAP is a salt form of vitamin C and one of the most stable versions available in skincare. How so? Because SAP has a sodium and phosphate molecule attached to it which helps it to stabilize.  This means it not only keeps its potency for longer, but is also more stable than L-Ascorbic Acid and MAP. These forms are notoriously unstable which means they break down and lose efficacy when exposed to light and air.
4. In order for your skin to experience the benefits of vitamin C, SAP has to be converted back to ascorbic acid after it's been applied to your skin. This may sound counter-intuitive, but pure l-ascorbic acid is a very potent ingredient, so when you apply it directly to your skin it can be irritating, causing dryness, redness, stinging and even a mild burning sensation. Not cool. Literally. Switching up to SAP and having your skin convert it into ascorbic acid after application, significantly reduces your chances of irritation.
5. Full disclosure, the visible benefits of SAP take a tad longer to experience than pure vitamin C because your skin needs to do a little work to get to the bioactive form of the vitamin (l-ascorbic acid). But, call us crazy, we'll take that over dry, red, itchy skin any day.
What SAP Does For Your Skin
Just like pure vitamin C, SAP has been clinically proven to improve the tone, texture and clarity of your skin. By fending off free radicals before they get a chance to damage DNA and valuable proteins within your skin (hi there collagen and elastin), SAP helps fight off the visible signs of aging such as dullness, dryness, fine lines, wrinkles, sagging and dark spots.
While we're on the subject of dark spots, studies have also shown that vitamin C has a smart way of inhibiting melanin production which not only works to prevent dark spots from forming in the first place, but may also help fade any existing ones.
Now do you see why we're all over this little gem of a skincare ingredient?
How To Up Your SAP Game
Good news: we've long been aware that active skincare ingredients are great… but not if they cause your skin to flare-up or break out. This is why we are in favor of the gentler, more stable SAP across all of our formulations.
Here's a little reminder of some of our favorite SAP products.
The Awesome Cleanser: Vitamin C Brightening Cleanser
With a knock-your-socks-off blend of 15 percent SAP along with soothing aloe vera, collagen-boosting MSM, balancing tea tree oil and nourishing rosehip oil, this rejuvenating cleanser is the jack of all trades and master of all!
The Brightening Treatment: Vitamin C Facial Serum
As Amazon's biggest selling vitamin C serum, you can't fail to fall head over heels in love with this skin-brightening daily antioxidant treatment. The entire TruSkin brand was born from this, our original facial serum, and it's still one of the best.
The Skin-Boosting Day Moisturizer: Vitamin C Brightening Moisturizer
Pumped full of SAP along with its vitamin cousins, B5 and E, this classic moisturizer is a must for giving your skin's barrier function a reboot while working hard to protect, nourish, brighten and clarify your complexion.
The Nourishing Night Cream: Vitamin C Deep Hydration Night Cream
Rich but lightweight, powerful yet gentle, our SAP-infused night cream sounds like a total contradiction, but it has to be experienced to be believed. Ideal for all skin types it's the best way to help your skin reach a whole new level of awesome while you sleep.
The Year-Round Sun Protector: SPF 30 Mineral Sunscreen with Vitamin C
Our new sunscreen might be the baby of our vitamin C family, but it's by no means the weakling. Non-nano zinc oxide shields your skin from UVA and UVB rays while marine collagen, squalane and cucumber extract help hydrate and illuminate aging skin. And all this served up with a hefty helping of SAP? Yes, there is a beauty god!
Can You Use More Than One SAP Product?
Short answer, yes! Many of our customers use a whole regimen of our Vitamin C products and get awesome results. However, everyone's skin is different, so we recommend adding new products one at a time and always patch test first to check for compatibility.