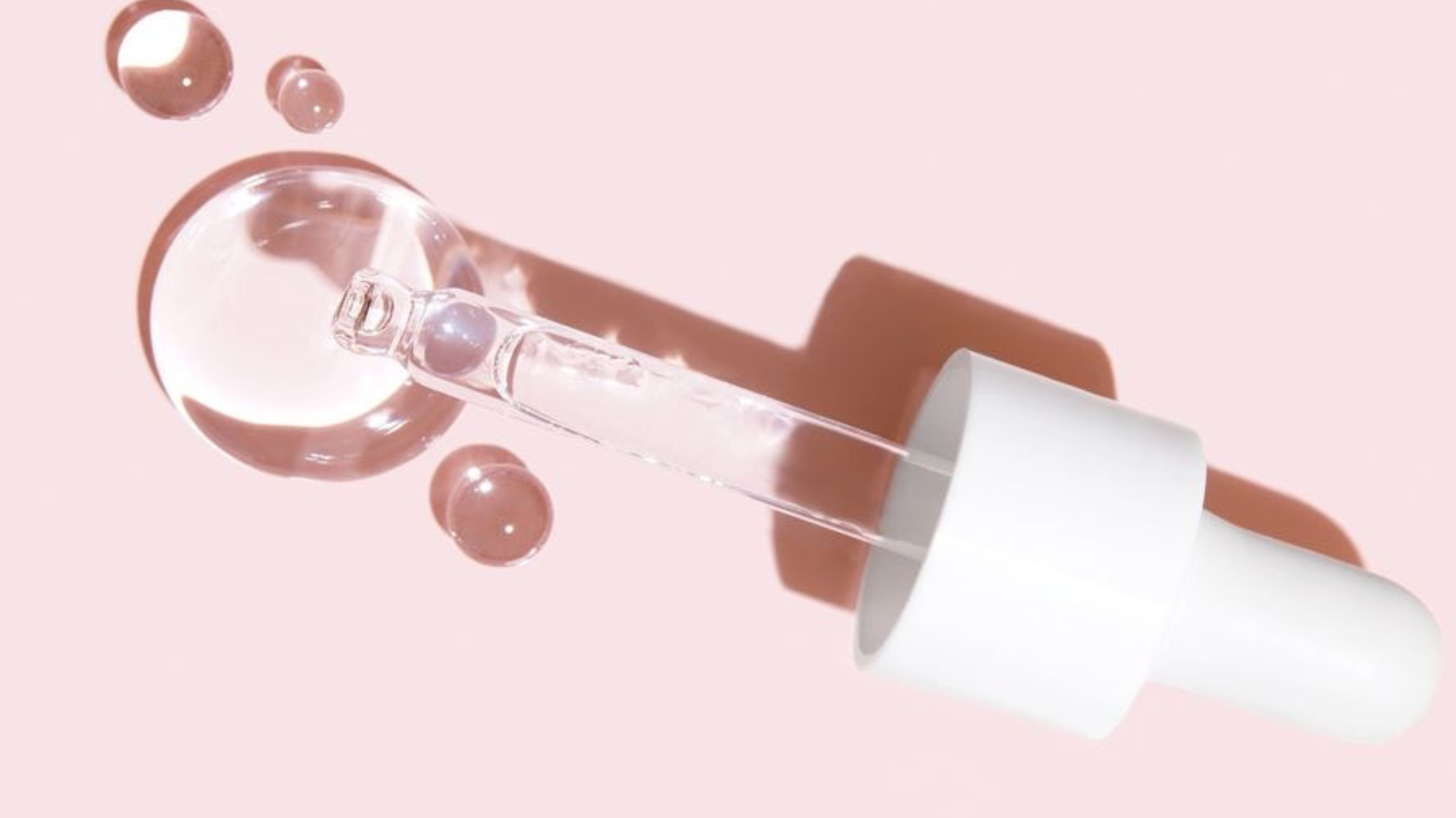 Is Glycerin The True Unsung Hero For Hydrating Your Skin?
It might sound basic, but glycerin is anything but. And quite frankly it deserves just as much praise as hyaluronic acid when it comes to hydrating and protecting your skin…
Glycerin: it doesn't sound glamorous, nor does it steal all the headlines (mentioning no names, hyaluronic acid), but it should never be written off in terms of skincare ingredients you absolutely need in your daily routine. Yes, we know your brain's already overloaded with ingredients like retinoids, hydroxy acids, peptides and MSM, but trust us, you're going to need to make space for glycerin in your beauty vocab. And good news: it's very simple to get your head around.
What Is Glycerin?
There are three types of moisturizing ingredients in skincare: occlusives, emollients and humectants.
Occlusives are the rich, waxy ones like cocoa butter and petrolatum that create a barrier on your skin to help prevent moisture loss and protect it from irritation. Meanwhile, emollients are the smoothing oils or lipids that repair cracks and help smooth your skin – think coconut oil, argan oil and shea butter. Then, you have humectants.
Humectants work like sponges to draw water into the top layers of your skin. If the environment contains enough humidity, humectants attract water vapor from here, but they can also pull it up from the underlying layers of your skin to help protect and hydrate it at a surface level. Sidenote: for the ultimate moisturization, your routine should always include a mixture of humectants, emollients and, if your skin is super dry, dehydrated or sensitive, occlusives.
Just like hyaluronic acid (HA), glycerin is a highly effective humectant that's naturally present in your skin. However, unlike hyaluronic acid, poor old glycerin has taken a bit of a back burner in recent years, being totally overshadowed in ad campaigns and TV commercials by its ballsy HA cousin. 
Now, don't get us wrong, we love hyaluronic acid just as much as the next person. It's a fantastic humectant that's able to hold around 1,000 times its weight in water which is why we use it in plenty of much-loved TruSkin formulations including Hyaluronic Acid Serum, Hyaluronic Acid Eye Cream and Retinol Moisturizer.
But HA is not the be-all and end-all. In fact, contrary to popular belief, studies suggest that glycerin (aka glycerol) is the most effective humectant out there. Stop. The. Press. This is due to its low molecular weight which helps it penetrate deeper into the skin, making it better at replenishing your skin's natural moisturizing factor and helping to increase hydration and minimize moisture loss in as little as ten minutes. Glycerin also helps heal and protect your skin as an added bonus. It's simple, but very, very effective.
A clear, colorless and odorless liquid, the type of glycerin used in skincare is derived from either vegetable oils or animal fats. We go for vegetable glycerin every time.
Is Glycerin Right For You?
Glycerin is naturally-occurring within your skin, making it a very effective and tolerable ingredient in skincare. For these reasons, derms often prescribe treatments with glycerin to help treat extremely dry, dehydrated, irritated or cracked skin, so if you have any of those concerns, your parched complexion will lap up its moisturizing benefits.
Glycerin is also great for combination or sensitive skin as it's very unlikely to cause adverse reactions. However, before using any new product we always recommend performing a patch test first… y'know, just in case.
And if your skin is super oily? Sure, your skin will benefit from a good douse of glycerin, but you may want to back off products containing it in super high concentrations. Why? Because glycerin is so effective and hydrating that unless your skin really needs all that moisture, it can leave it feeling slightly sticky.
How To Include Glycerin In Your Skincare Routine
Glycerin is one of the most commonly used ingredients within the cosmetics and pharmaceutical industries, so, chances are, your skincare routine already contains it in some form or another.
Some people advise buying pure vegetable glycerin and mixing it with your favorite moisturizer for an extra hit of moisture. But we don't really agree with skincare DIY-ing. Instead, look out for it on your product labels. And not just in moisturizers, either. Glycerin is an awesome ingredient within facial cleansers as it helps counteract the often drying effects of washing your skin. We use a small amount of kosher vegetable glycerin in our Skin Clearing Charcoal Face Wash to help balance and increase hydration while unclogging your pores and decongesting your skin.
You'll also find kosher vegetable glycerin in many of our serums, moisturizers and eye treatments because yes, it's that good.
Don't see glycerin in any of your products? Look out for glycerin derivatives which include glyceryl caprylate and glyceryl stearate. These clever esters combine glycerin with emollient fatty acids like caprylic acid and stearic acid to not only draw moisture to the surface to the skin, but to hold it there while smoothing and softening your skin at the same time. Our Vitamin C Brightening Moisturizer contains both glycerin and glyceryl stearate for the ultimate in hydration.
Now, move over, hyaluronic acid, it's time to share the limelight.