TruSkin Charcoal Clarifying Cleanser
TruSkin Charcoal Clarifying Cleanser
<! –– Bazaarvoice Shopify Integration Version 2.0 ––>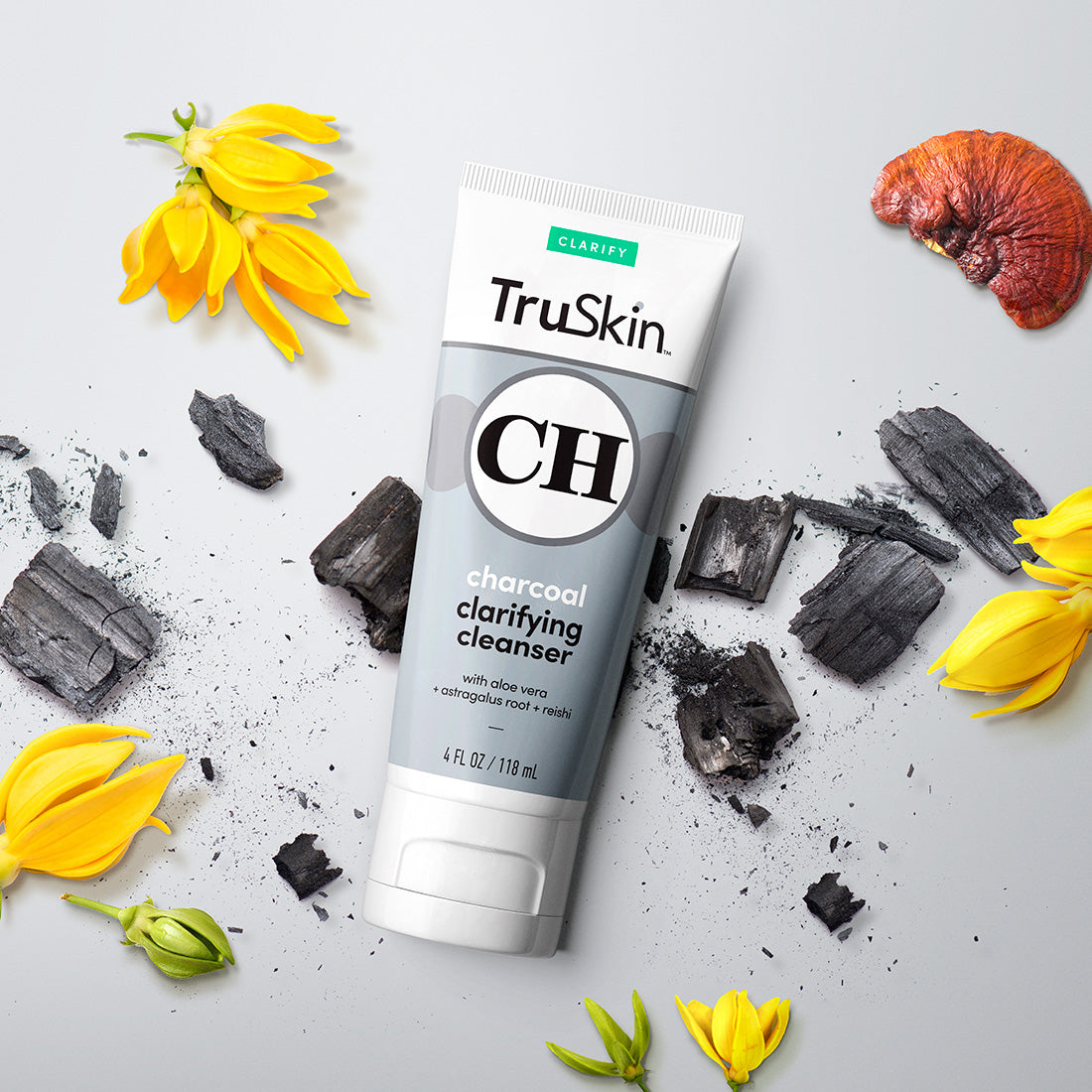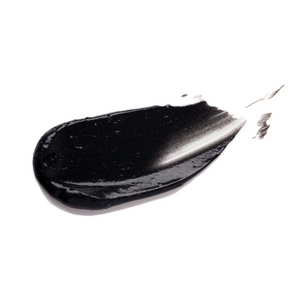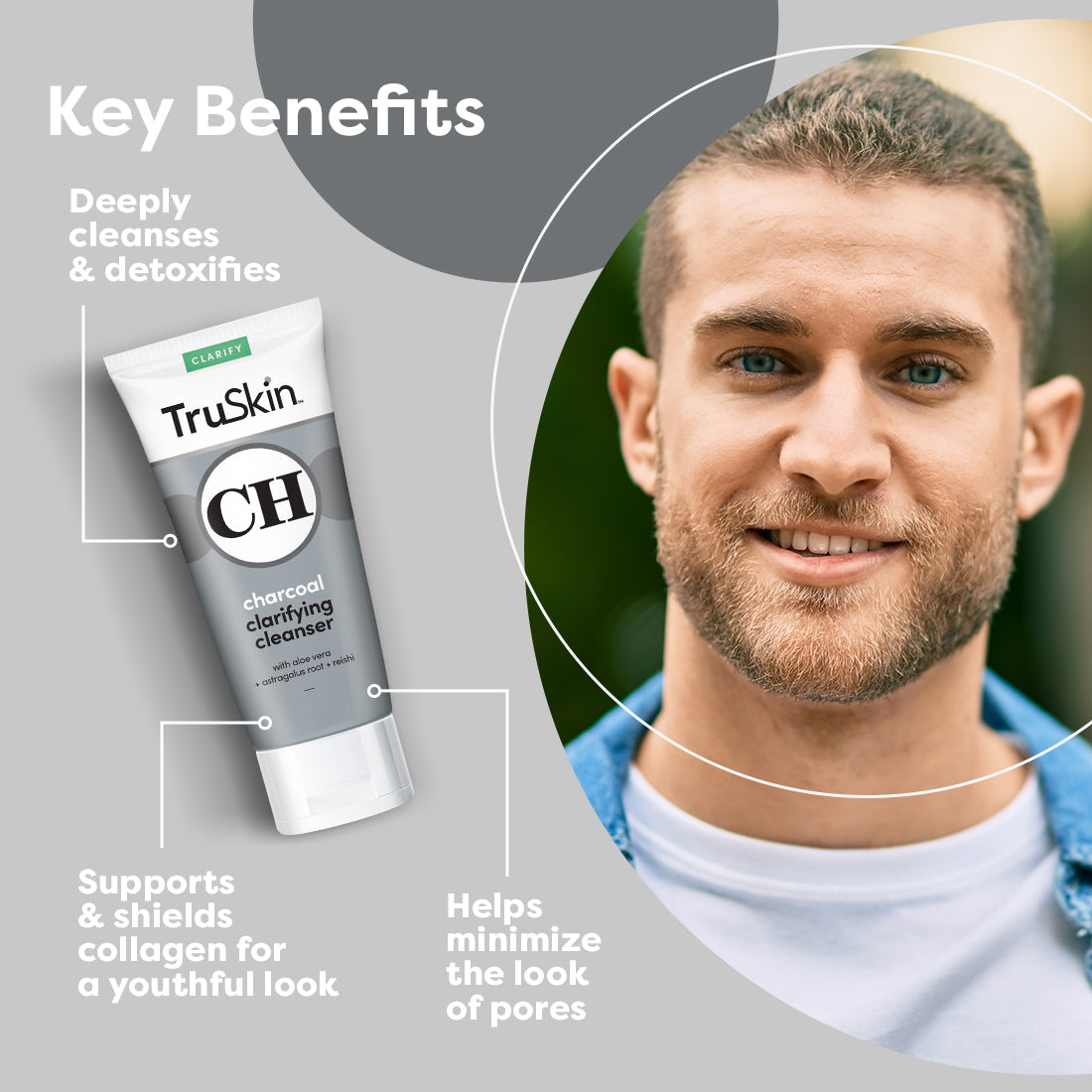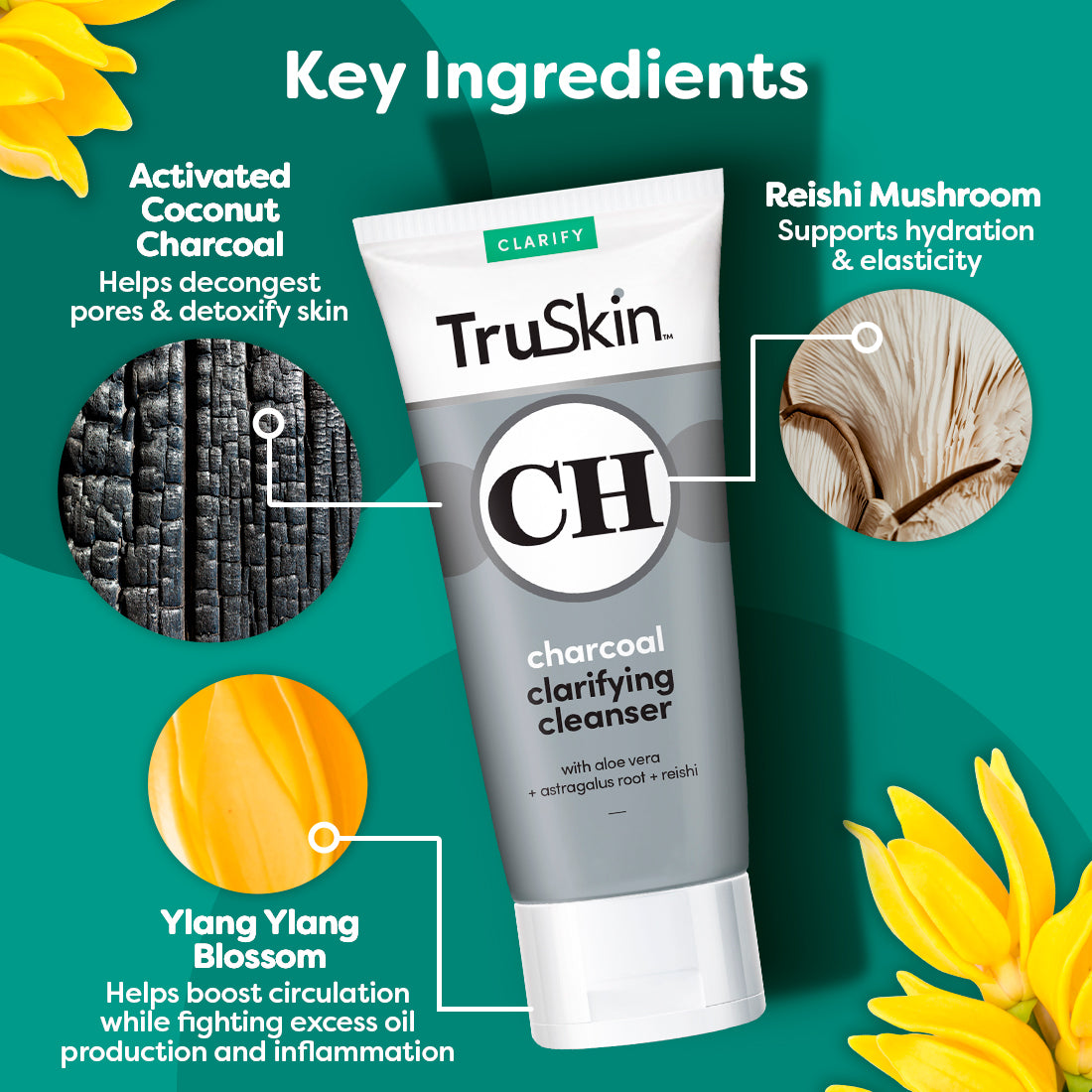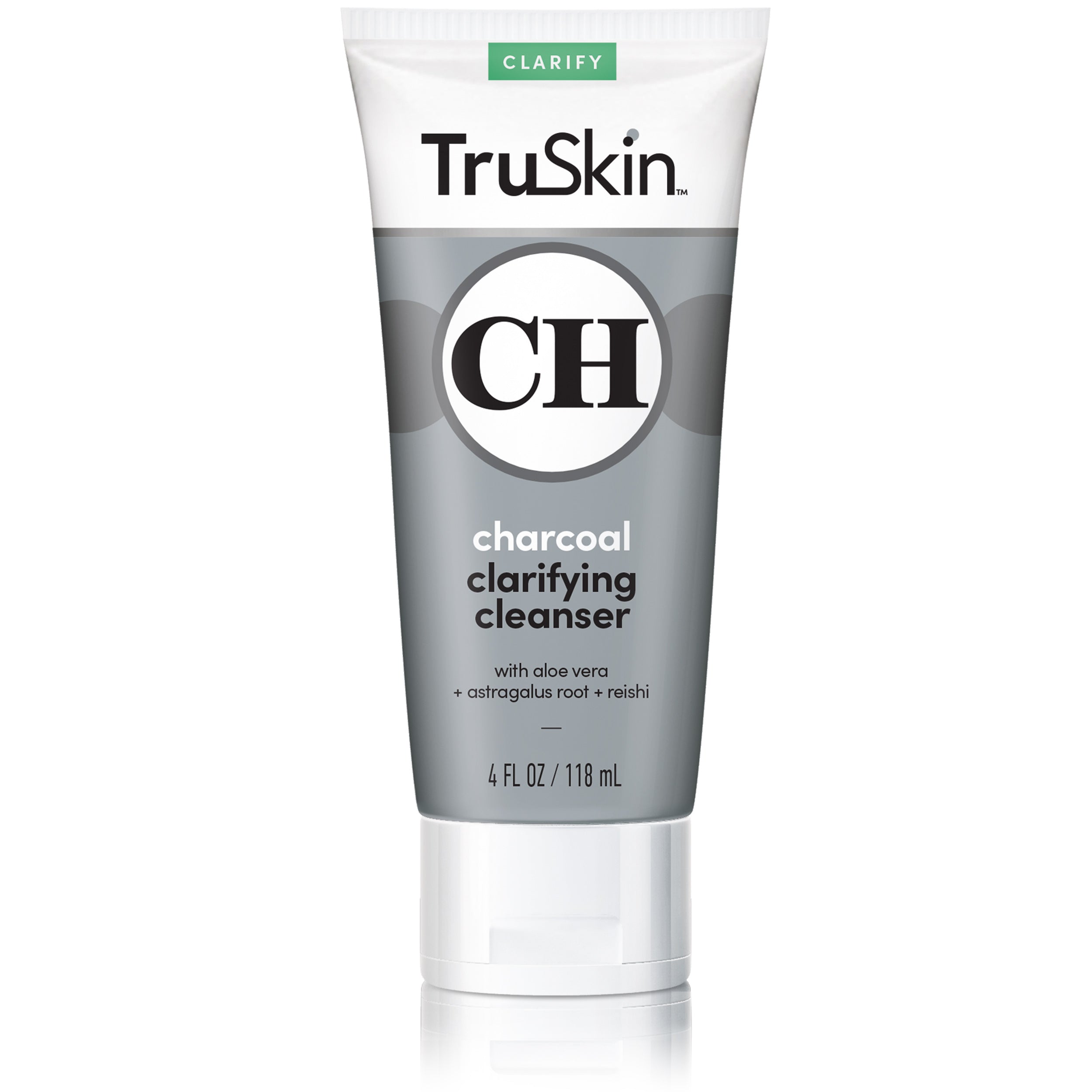 TruSkin Charcoal Clarifying Cleanser
<! –– Bazaarvoice Shopify Integration Version 2.0 ––>
This lightly foaming cleanser deep cleans, detoxifies, and balances skin for improved overall skin health.
Product Details

Our concentrated, ultra-clarifying wash lathers skin up with a creamy blend of coconut-derived activated charcoal and balancing hydrators, like Reishi Mushroom and Ylang Ylang Blossom, for a pore-purifying, anti-aging refresh. Propelled by charcoal's ability to draw out debris, this lightly foaming cleanser deep cleans and detoxifies to remove excess sebum and dirt that clogs pores, riles up blemishes, and ages skin before its time. No complexion should struggle under the weight of skin-smothering impurities, so we created this cleanser to unveil the soft, bright, even appearance that all skin types deserve.




Activated Coconut Charcoal may be nature's filthiest-looking ingredient but it's also one of its most impeccable tidy-uppers with a long history of filtering everything from water to skin. While Charcoal draws out excess oil and debris, helping decongest pores and detoxify skin, it partners with Reishi Mushrooms to support hydration and elasticity along with Ylang Ylang Blossom, which is loaded with properties to fight bacteria, excess oil production, and inflammation while boosting circulation and hydration.




Our purposeful, plant-powered blends not only give skin the nutrients it needs to enhance its own firmness, barrier function, suppleness, and luminosity, all things skin needs to be and stay healthy, but also prioritize skin friendly formulations of well-known ingredients to ensure that all skin types can enjoy these benefits without irritation.

Key Benefits

• Deeply Cleanses & Detoxifies for a Refined, Clarified Complexion with Minimized Pores

• Supports & Shields Collagen for a Youthful Look




NO Parabens, NO Sulfates, NO Phthalates, NO PEGs

Recommended For

While this cleanser is formulated for all skin types, it works best for:

• Acne Loss

• Clogged Pores

• Oily Skin

How to Use

Apply a dime-sized amount of cleanser to hands, cloth, sponge or cleansing brush. Moisten with water to create a foaming lather. Close eyes and massage onto face and neck. Rinse thoroughly with eyes closed and pat skin dry. Follow with your favorite TruSkin toner, serums, moisturizers, sunscreen and other products. Can be used daily.




Avoid using with a light-colored cloth as charcoal can stain.




*IMPORTANT - ALWAYS do a patch test by applying the cleanser to a small area of your arm, face or neck at least 24-48 hours before applying to your entire face to make sure the ingredients are suitable for your skin.




FOR EXTERNAL USE ONLY

Clean & Potent Nutrition For Skin
Cruelty-free, premium skincare with purposeful, plant-powered formulas that work together to nourish skin and maximize results.
What Our Customers Are Saying
<! –– Bazaarvoice Shopify Integration Version 2.0 ––>