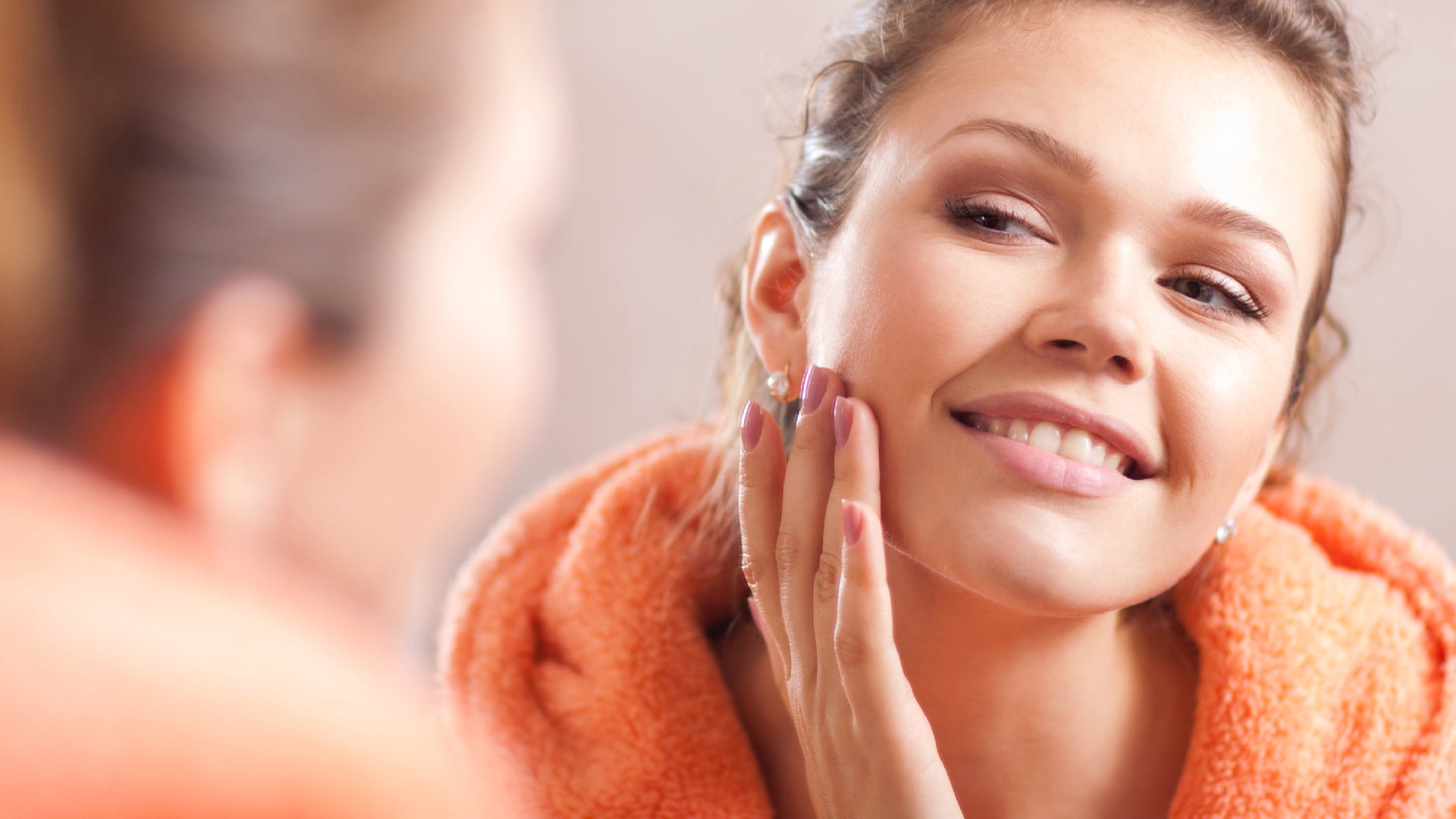 What's The Difference Between Bakuchiol & Retinol?
Not only is bakuchiol nature's hottest alternative to retinol, but it's way more stable, super effective and gentler on the skin. Here's everything you need to know.
Some skincare ingredients come and go, while others are never far from the top of every dermatologist's recommended hit list. And if you're into the former, we have one question for you: why? We're not being rude but why would you even bother with flighty ingredients that, sure, might be all over TikTok for three seconds, but have zero evidence that they really work?
No, the ingredients you really need to know about are the ones that stand the test of time and are backed by proof. Clinical studies, trials, research, evidence, you know the drill. The ingredients that have been around for decades and are the stalwarts of every skincare afficionado's beauty cabinet – think retinol, vitamin C, hyaluronic acid and glycolic acid.
Retinol, in particular, is a real powerhouse for skin. With years of research to its name, it's been proven time and again as one of the best ingredients for polishing up the quality of your complexion. By 'communicating' with your skin at a cellular level it works hard to enhance collagen production and encourage cell turnover, therefore doing its best to improve acne breakouts, wrinkles, dark spots, sagging skin, enlarged pores, the lot.
But here's the thing, retinol doesn't suit everyone. It's super effective, for sure, but it's also pretty hardcore and can be, let's just say, too much for some skin types. So, while we would never diss the unarguable powers of retinol – it does take center stage with a fair amount of our formulations, after all! – it's nice to know there are some alternatives out there.
Ceramides, peptides, antioxidants and exfoliating acids all have incredible anti-aging powers that help protect and enhance the look and feel of your health. And just like retinol, they've been around the block a few times… because they work. But they do so in very different ways. In fact, up until now there hasn't been much to choose from when looking to mimic the effects of retinol, with less of the downsides.
And this is why there's such a buzz right now about new skincare ingredient, bakuchiol.
What Is Bakuchiol?
Bakuchiol (pronounced bah-koo-chee-awl) is the backbone of our NEW Longevity skincare range and offers a brand new, gentler approach to aging. Already being touted as nature's answer to retinol, bakuchiol is extracted from the seeds and leaves of the babchi plant and has been used for centuries in Chinese and Ayurvedic medicine, both internally and topically to treat the skin. The reason it's become such current hot property is because a bunch of clinical studies have come to light showing that, as well as offering anti-inflammatory and antioxidant properties, bakuchiol offers similar benefits to retinol.
When applied regularly it's been proven to dramatically improve the surface of the skin by stimulating collagen synthesis and accelerating cellular turnover. And all of this comes with very few, if any, of the irritating side effects.
Retinol Or Bakuchiol? The Facts
Bakuchiol may sound too good to be true, but should you really diss retinol forever more? Or can you actually enjoy them both? Whatever you choose, here are three important facts that distinguish the differences between bakuchiol and retinol.
1. A Classic Case Of Science Vs Nature
Unlike retinol, which is a chemical compound derived from vitamin A, bakuchiol is 100 percent natural. As we're sure you know, we're big fans of plant-derived ingredients here at TruSkin and put nature at the core of all of our formulations. At the same time, we believe that both science and nature have their place in skincare which is why we like to combine the two to offer the best solutions for your skin.
If you like to stick with ingredients that have decades of research under their belts then retinol is the one for you. Prefer to go all-out natural? Then bakuchiol is a great choice. 
2. It's All About Tolerance
The most frustrating thing about retinol is the annoying side effects. Of course, these don't affect everyone and if you start slowly with gentle, carefully curated formulations, you're sure to find a retinol treatment that works for you. If you have strong skin that's completely unphased by anything you throw at it, for example, you probably love and use retinol on the reg (in which case, have you tried our Retinol Facial Serum yet? It's the best.)
Side effects, however, are no joke, and if you've ever experienced the dryness, redness, peeling or itching that can come hand in hand with certain retinol products, the knowledge that there's a gentler alternative out there will be music to your ears.
Of course, it's always wise to patch test any new skincare products, but past research has shown very few cases of negative side effects from using bakuchiol.
3. The Stability Game
Retinol and sunshine are a bad combination. And not because retinol makes your skin more sensitive to the sun. The real reason is that retinol is unstable and reactive to light which means that if you apply it in the daytime, it won't work as well. This is why retinol is most often advised for night time use only.
Bakuchiol, on the other hand, is perfectly fine to use both morning and night as it holds up well when exposed to sunlight. Furthermore, due to its gentler nature, it can be used twice daily, every day if you fancy. You could even switch it up with your retinol product if you like, applying your retinol treatment once or twice a week before bed, then a bakuchiol product on alternative nights, as well as in the mornings. Choices, choices, aren't they the best?
The Takeaway
Retinol has long been the recommended go-to for aging skin concerns. And as much as bakuchiol continues to gain momentum in the skincare industry, this will never change. You might be reading this wondering what the problem with retinol is. And if that's the case and you never have issues with dryness or flaking skin, then there really is no problem. Retinol is your guy and there's no reason to change that.
However, if you're all too familiar with the irritating side-effects of retinol and have tried and failed time and again to make it work for you, then bakuchiol might be exactly what you've been looking for.
Fancy giving it a go? Then look no further. As if by magic we just launched three new products that harness the gentle powers of bakuchiol: Rejuvenating Longevity Serum, Depuffing Longevity Eye Cream and Renewing Longevity Moisturizing Cream. Together, they provide the ideal solution for slowing down the aging process of mature skin.
Already. In. Love.