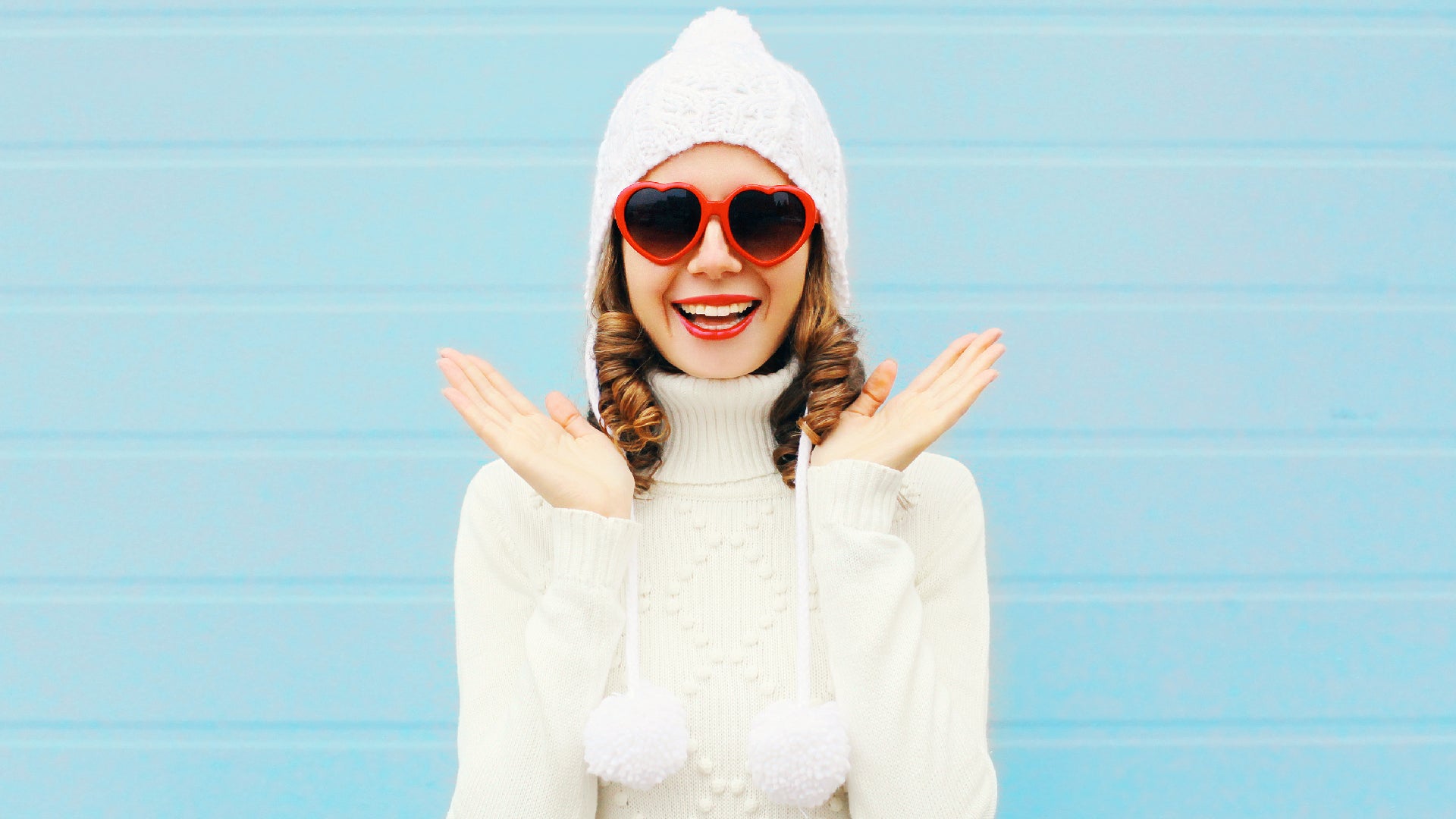 8 Fail-Safe Ways To Save Your Skin During Winter
Let's stop your skin from going into cold weather meltdown before it's too late, shall we?
While winter might be fun for the kids and your wardrobe, when it comes to the state of your skin, it's no walk in the park. Colder temperatures, biting winds, snow and a serious lack of humidity all combine to throw your skin completely off-kilter, making it tight, red and anything from a tad dry to seriously flaky and dehydrated.
And we're not just talking about the skin on your face, either. Because, while facial skincare understandably takes precedence over the rest of your body (it is the part you look at the most), skin covers every part of your body – from head-to-toe. And during the wintertime, your body, just like your face, will suffer if it gets neglected.
The answer, of course, is never to leave your skin to its own devices. Because skincare doesn't work like that. Ever. But especially during winter when it has a tendency to freak out thanks to harsh conditions and extreme temperature changes.
Want to keep breakouts, dryness, flaky skin and unnecessary redness at bay this winter? Then here are eight of the best ways to winter-proof your skin…
1. First Things First: Don't Overhaul Your Entire Skincare Routine
Healthy skin likes consistency, so while it might be tempting to switch up your whole routine when the seasons change, a few minor tweaks are going to be way more beneficial than a complete overhaul.
Listen to your skin as winter sets in and make changes accordingly. Yes, the weather has turned chilly and sure, your skin may start to feel drier and more dehydrated than normal, but don't change your entire cleansing, toning, treating and moisturizing routine. This is so not what your skin needs. Small tweaks? Good. Complete overhaul? Not so much.
2. Treat Your Barrier Function Like Royalty
Winter can play hell with your skin's barrier function so if there's one thing to be aware of as the weather turns, it's treating this uppermost layer of your skin with love and respect.
If your skin starts showing signs of sensitivities, this is an indication your barrier function has become compromised thanks to a dastardly combination of a cold, dry outdoors and hot, dry indoors which literally sucks all the moisture out of your skin.
Be kind to your skin by cutting back on exfoliation and choosing super gentle cleansers that are free of skin-drying sulfates which strip your barrier of essential oils and hydration. Try Vitamin C Brightening Cleanser morning and night.
You could also cut back on your treatment serums if you think they might be over-stimulating your barrier function. There's no shame in using something like our Vitamin C Super Serum + just two or three times a week rather than every day. In fact, we highly recommend it!
3. Buy A Humidifier
Cranking up your indoor heating makes the air inside extremely dry so, while they might not be the most attractive things in the world, a bedroom humidifier is an awesome idea for replenishing dry skin during wintertime.
Humidifiers work by replacing lost moisture in the air. This not only clears your sinuses and helps you breathe better, but extra hydration in the air means extra hydration for your skin. This is super important overnight when your skin goes into regeneration mode and needs all the help it can get. In fact, humidifiers are so great for replenishing your skin's moisture levels, many skin specialists recommend them for people suffering with chronic dry skin or conditions like psoriasis and eczema.
Just remember to apply night cream before bed to help seal all that moisture into your skin. And specifically look out for those containing high levels of humectants like glycerin or hyaluronic acid. Why? Because humectants work hard to draw all that extra water from the air into your skin. Bonus! Try Vitamin C Deep Hydration Night Cream which is a big winner for winter skin.
4. Moisturize, Moisturize & Moisturize Some More
Speaking of moisture, one product that might be worth levelling up in winter is your moisturizer. It's no secret that cold, dry weather and artificially heated homes make your skin more dehydrated than normal so most skin types will benefit from some extra help as fall slips away and winter sets in.
If you love your moisturizer and don't want to try something richer or heavier just because the weather has turned, we totally respect that. In fact, we celebrate it because there's an ideal alternative – simply add a hydrating treatment serum into the mix. Our Hyaluronic Acid Facial Serum is an incredible way to boost the moisture levels in your skin. Apply it to damp skin after cleansing, then apply moisturizer over the top.
5. Try An Oatmeal Bath
Itchy skin on your body is a total bummer, but very common in winter when it's cold outside, warm inside and your skin is often wrapped in layers of clothing.
A great way to soothe dry, itchy skin is to have a warm, oatmeal bath. Oatmeal helps reduce inflammation while protecting, calming, moisturizing and soothing dry, flaky skin. Simply grind a cup of plain oats into a fine powder, add it to your bath and relax. Just don't stay in there for too long...
6. Resist Hot, Hour-Long Soaks
Bathing your skin in hot water is tempting when it's freezing outside, but it can be pretty detrimental to your skin. You know how your fingers and toes sometimes look all crinkly after too long in a hot bath or shower? This is all thanks to dehydration. Hot water basically strips away the protective lipid layer from your skin's barrier which means all those lovely fats, proteins and moisture are able to readily escape.
Bathing and showering is great, for sure, but only if you use lukewarm, rather than scorching hot water (with some added oatmeal for extra moisturizing effects!) and limit your time to 10-15 minutes. Also, make sure you apply plenty of moisturizer afterwards, from head-to-toe, to seal water into your skin and help strengthen your barrier function.
7. Stick With The Sunscreen
Sunscreen often gets packed away as soon as temperatures drop below 70. But this is a silly mistake you do not want to make. Of course, you won't need full body SPF every day when most of your skin is concealed by clothing, but any areas not covered up are going to be exposed to UVA radiation – come rain, shine, snow, whatever.
Apply SPF 30 Mineral Sunscreen to your face and neck as the last step in your morning skincare routine to ensure your delicate skin stays shielded from UV damage every day of the year.
8. Finally, Pay Extra Attention To Your Hands
One of the areas to suffer the most during winter? Your hands. Again, this is all thanks to the cold, dry air – combined with constant hand washing, of course.
Our advice? Don't stop washing your hands for starters! Instead, use gentle cleansing, sulfate-free products and always apply hand cream afterwards. Wear gloves when you're doing the dishes, and apply a rich cream to clean hands every night before bed. You could even pop a pair of cotton gloves over the top to really amp up your overnight moisturizing game while helping to heal and calm dry, itchy skin.