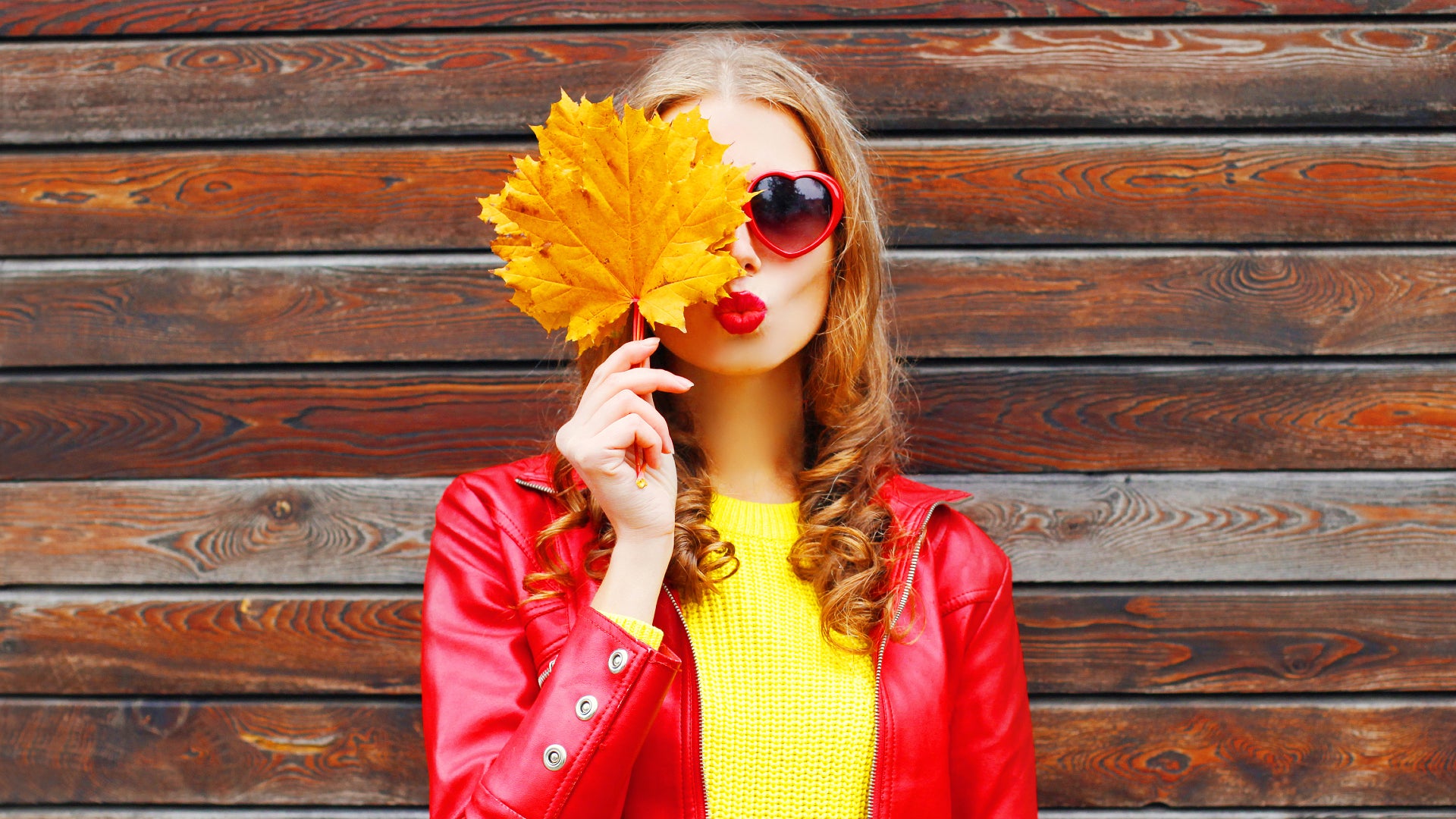 Your Fall Skincare Guide Starts Here
According to research, fall is Americans' favorite time of year, so with the season of falling leaves and crisp temperatures about to officially hit the nation on September 22, we figured it was time you started to rethink your skincare regime. 
Let's not get ahead of ourselves though, people. Winter may be coming, but there's no need to break out the thermals or slather your skin in cold cream quite yet. Instead, use this time to repair any summertime damage you may have unwittingly encountered from that dastardly you-know-what, while preparing your skin for the dry season with antioxidants and hydration.
Here's how.
Up Your Moisture Game

Studies carried out by Pinterest in 2019 showed that 'skin care routine', 'beauty routine' and 'morning routine' were up there with the most popular search terms in August and September, so it seems we're not the only ones thinking about what a new season means for the skin.
We love this kind of news, so exactly what should you be doing to maintain a healthy, glowing complexion from now until winter? First up, let's think about how to switch up your moisturizer. Fall weather is cooler, windier and less humid than the summer months, which also creates the need to crank up the heating. All this makes for a super-dry environment that skin hates. If you're an eczema sufferer (and studies by the National Eczema Association show that just over 10 percent of you are), then you'll know just how exacerbating dry conditions can be for your skin.
A simple way to help reduce dehydration is to invest in a humidifier – especially for your bedroom. It's also the perfect time to switch up your moisturizer. You know that super-lightweight, gel-based moisturizer you've been in love with for the past few months? Unless your skin is naturally oily, it probably won't cut it for the next six months. Instead, look out for slightly richer formulations (but leave the heavy hitters until winter) that contain clinically-proven hydrating ingredients such as hyaluronic acid, jojoba oil, shea butter and ceramides. You could also try a nightly, nutrient-rich face oil for an extra boost of nourishment.
(PS: Don't forget to moisturize your body daily as it's not just your facial skin that becomes drier and itchier come fall.)
Don't Dismiss Your Sunscreen
Sunscreen is the single most important anti-aging step of any skincare plan. And it's a year-round commitment, not just for summer. Yes, you're less likely to burn in the fall and winter months as UVB radiation becomes less intense (thanks, clouds). But what about that pesky UVA radiation? This is the stuff that penetrates your skin on a deeper level and is responsible for the visible signs of aging such as fine lines, wrinkles and dark spots. Well, UVA is still very much present. And remains so all year long. It can even penetrate through glass to really hit you when you're least expecting it.
This is why a broad-spectrum sunscreen (broad-spectrum means it protects from both UVA and UVB) is not to be filed away in the trash as soon as the sun disappears from view. For perfect fall protection, a mineral-based powder or foundation with an SPF of around 30 is often enough. Apply it over your favorite moisturizer and you'll be winning at life.
Treat Post-Summer Discoloration
Fall is the perfect time to do some serious repair work on sun-damaged skin. For the past few months it's been subject to super-strong UV radiation, and no matter how strict your SPF routine is, sometimes there's just no getting away from that big ball of fire in the sky.
A great way to deal with post-summer discoloration is to invest in a chemical peel that literally peels off the top layer of dead skin cells. This may sound gross, but trust us, it's totally worth looking like something from a horror movie for a few days for the fresh, radiant skin a peel offers. Try The Perfect Derma Peel or ask your skincare expert about Skin Medica's range of professional peels.
At home, cut back on your exfoliating routine (once a week should be enough as skin becomes drier) and instead, try some brightening tricks to help bring clarity back to your complexion. As you may have noticed by now, vitamin C is one ingredient that gives us all the feels. Trusted by those-in-the-know for centuries, vitamin C is major antioxidant player. It's also an effective brightening agent that literally kicks dark spots into touch by inhibiting melanin production. Try adding our much-loved Vitamin C Serum into your fall morning routine and you won't be disappointed with the results.
Invest In Some Key Antioxidant Serums
While we're on the subject, if you're not already hooked on antioxidants, now's the perfect time to get on that. Introducing one (or more) antioxidants to your fall skincare routine is an awesome way to renew your skin and repair damage from exposure to the sun. How so? Because antioxidants have the power to counteract all that destruction (think fine lines, wrinkles, dark spots, dryness, dull skin, the works) free radicals do to your skin. And one of the main causes of free radicals? UV radiation.
Invest in an antioxidant-laced serum and apply it after cleansing but before moisturizing to reboot, repair, moisturize and protect post-summer skin. We love niacinamide, vitamin E, hyaluronic acid, the aforementioned vitamin C and retinol.
While super-effective, retinol can be notoriously tricky in the summer months because it is quickly deactivated by strong sunlight, disrupts the natural protective barrier and can exacerbate redness. This is why it's best used at nighttime and must always be followed with a broad-spectrum SPF the next day. If you want to introduce retinol to your skincare regime for the first time, however, fall is the perfect time to do it.
Assess The Skin Around Your Eyes
The delicate skin around your eyes ages much quicker than the rest of your face and is often the first area to show signs of dryness. And dryness is no friend to fine lines around your eyes. Other seasonal changes can also result in puffiness and bags under the eyes, so if you couple all this together, your eyes face a real battle as the days get colder. Honestly, nobody wants that.
To counteract this onslaught, add our Anti-Aging Eye Cream to your fall skincare arsenal which is pumped full of hyaluronic acid to hydrate, vitamins C, B5 and E to feed, repair and protect, and peptides to stimulate collagen production for healthier, more youthful-looking skin.
Just remember, whenever you add new skincare products to your regime, avoid overloading your skin with too many products at once as this can cause irritations if you're not careful. And we cannot stress enough how important patch testing is. Not sure how that works? We're here to help with that.