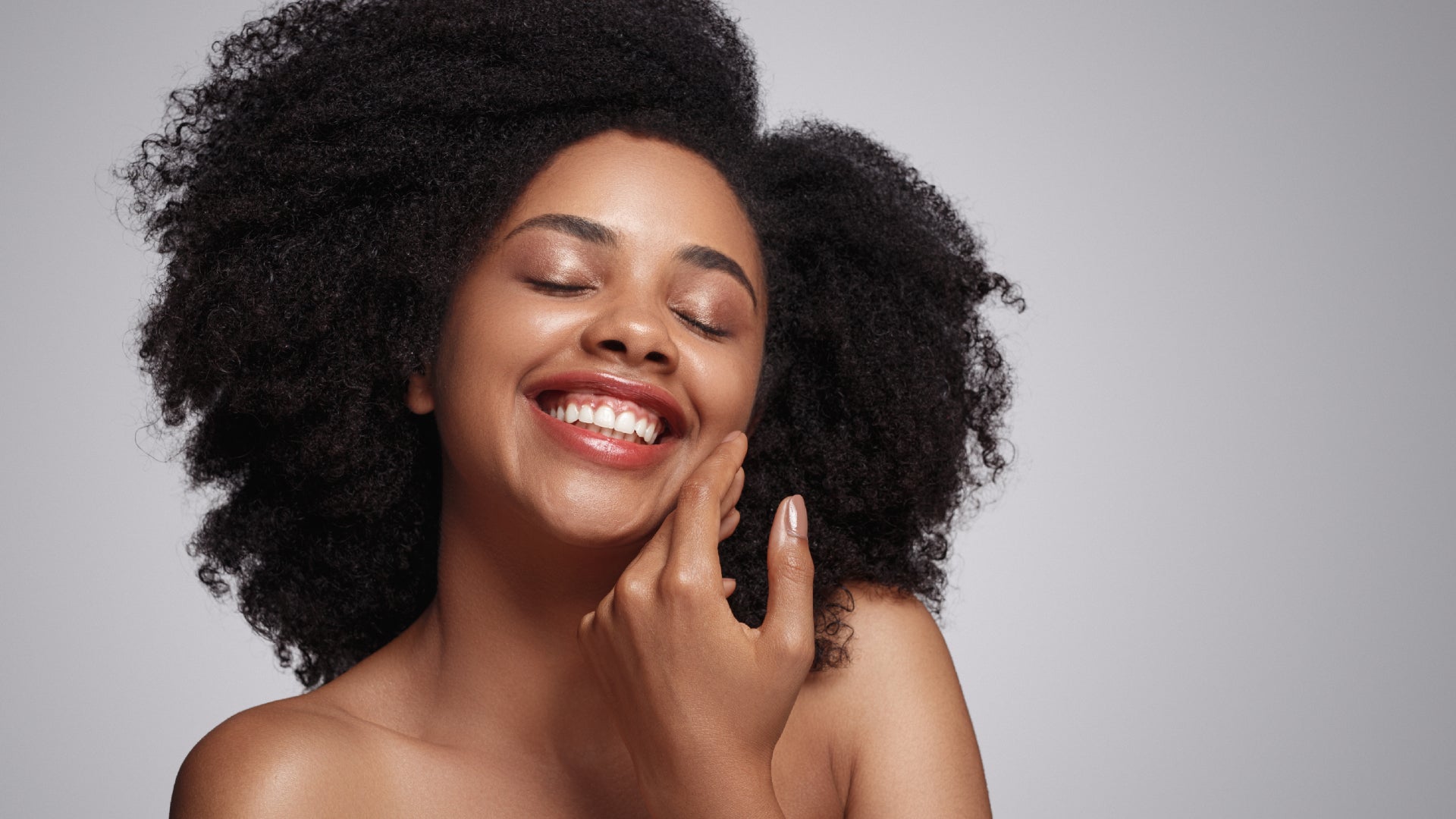 6 Of The Best Face Serums For Every Skin Type
Face serums are a must for anyone interested in maximizing their skin's potential and targeting those little annoyances like dryness, lines, dark spots or excess oil. But that's the simple part: it's choosing a serum to suit your skin that can be a bit of a minefield…
If you're yet to introduce a serum into your skincare routine, let us be the ones to tell you – the right one could change your life. Yes it'll add another step to your beauty routine, but honestly, what's an extra minute or so between friends? And when you see what the right one can do for your skin, you'll wonder how you ever lived without it.
Lightweight and super-powered, serums pack a real punch thanks to their small molecular makeup. What does this really mean? Simple: small molecules allow for a deeper penetration of active ingredients and therefore more effective results for your skin. A serum is able to get right under your skin where regular lotions and moisturizers dare not, and in all honesty cannot, go. This means they are way more effective at targeting specific issues like discoloration, fine lines, wrinkles and any other bugbear you care to mention.
But how do you know where to start? Erm, right here, with these six, cleverly formulated serums that cater for the most common skincare types and concerns.

1. Normal or Dry Skin Types: C-Plus Super Serum
One of our favorite all-rounders, think of C-Plus Super Serum as your go-to for maintaining healthy, more radiant skin. Packed with vitamin C, along with niacinamide, retinol, hyaluronic acid and MSM it reads like a veritable who's who of clinically-proven skincare ingredients. And if you're worried about this cocktail of active ingredients playing havoc with your skin, don't be. C-Plus Super Serum is surprisingly gentle and free of common irritants like synthetic fragrance, silicones, parabens and sulfates. It's a bit of show-off, we know, but deservedly so. Use it two or three times a week for the best results.
2. Oily Skin: Tea Tree Clear Skin Super Serum
A customer must-have for reducing breakouts and balancing excess oils while maintaining a certain kindness to aging skin, Tea Tree Clear Skin Super Serum has been touted as "pretty life-changing" by one particular fan. Yes, truly.
Research shows that tea tree oil boasts anti-bacterial, antiviral, anti-fungal and anti-inflammatory properties, making it an effective treatment for mild to moderate acne… and a great, natural alternative to benzoyl peroxide. Tea tree oil can also help balance oiliness, minimize enlarged pores and may even help relieve dryness. We combine it with salicylic acid, retinol and plenty of other age-defying ingredients to produce this gentle but oh-so-effective serum that your skin will love. Use it to spot treat troublesome breakouts, or apply it all-over, two to three times a week before moisturizing.

3. Dry Or Dehydrated Skin: Hyaluronic Acid Serum
Hyaluronic acid (HA) has been having a moment in skincare for quite some time now. And its popularity is not going away. A key component in your skin's natural makeup, HA has the unique capacity of retaining up to 1,000 times its weight in water. We'll just let that sink in for a minute. One. Thousand. Times.
This sponge-like quality makes HA extremely important for keeping your skin moisturized and healthy, and it's why it rightfully takes its place at the top of ingredients your skin can't get enough of. Hyaluronic Acid Serum harnesses the powers of this water-loving ingredient and blends it with vitamins C and E, plus jojoba oil to help lock moisture into your skin. A real find for dry, dehydrated or ANY skin type, if you ask us.

4. Aging Skin: Retinol Serum
Speaking of ingredients that can literally do no wrong, let's give a big shout out to retinol. Proven time and time again to be one of the most effective ingredients for reducing the visible signs of aging, retinol is a topical form of vitamin A that activates certain genes in your skin to boost collagen production and stimulate your skin cells to turn over more efficiently. This helps soften wrinkles and dark spots, and it's dynamite at making your skin look, well, damn good.
Our Retinol Serum combines retinol with HA, vitamin E, aloe and green tea – an awesome combination known to help hydrate, protect, nourish and reduce irritation. Priceless.

5. Sensitive Skin: Niacinamide Serum
Sensitive skin and active ingredients don't often make for a match made in heaven. However, niacinamide is one of the exceptions to this rule. A proven antioxidant, niacinamide boasts all the usual benefits of your favorite free radical-fighters (ie: an improvement in dark spots, lines, wrinkles, blemishes and firmness), plus it helps regulate inflammation and improve your barrier function to strengthen and protect your delicate skin. And all this with few to no side-effects. Yes, there really is a beauty god.
Niacinamide Facial Serum might only be a year old but it's already a favorite with customers looking for an antioxidant serum that brightens and balances skin gently, yet effectively.

6. Dull Or Sun Damaged Skin: Vitamin C Serum
We don't like to blow our trumpets too much, but our awesome Vitamin C Serum continues to turn heads and now boasts over 65,000 reviews on Amazon. In fact, it's the number one best seller in facial serums. Just saying.
One of the most effective and highly researched antioxidants in skincare, topical vitamin C works hard to boost collagen, fade dark spots and protect your skin from the damaging effects of the sun. Depending on the type of vitamin C used, it can be a tad too good to be true for some skin types, but we use sodium ascorbyl phosphate (SAP) in our formulations which is more gentle than the pure stuff… but equally as effective. This classic serum combines SAP with vitamin E, hyaluronic acid, MSM and a whole host of botanicals for a glow-boosting treat you'll want to use time and time again.

PS: Before We Go…
Our serums have been carefully curated to suit all skin types, but still, they contain a lot of potent active ingredients so they should always be applied with care. The golden rules? 1. Do a patch test first. 2. Introduce one slowly into your routine (two or three times a week) before applying it every day. And 3. Always finish with your favorite moisturizer to lock all those ingredients into your skin.
Done and done.