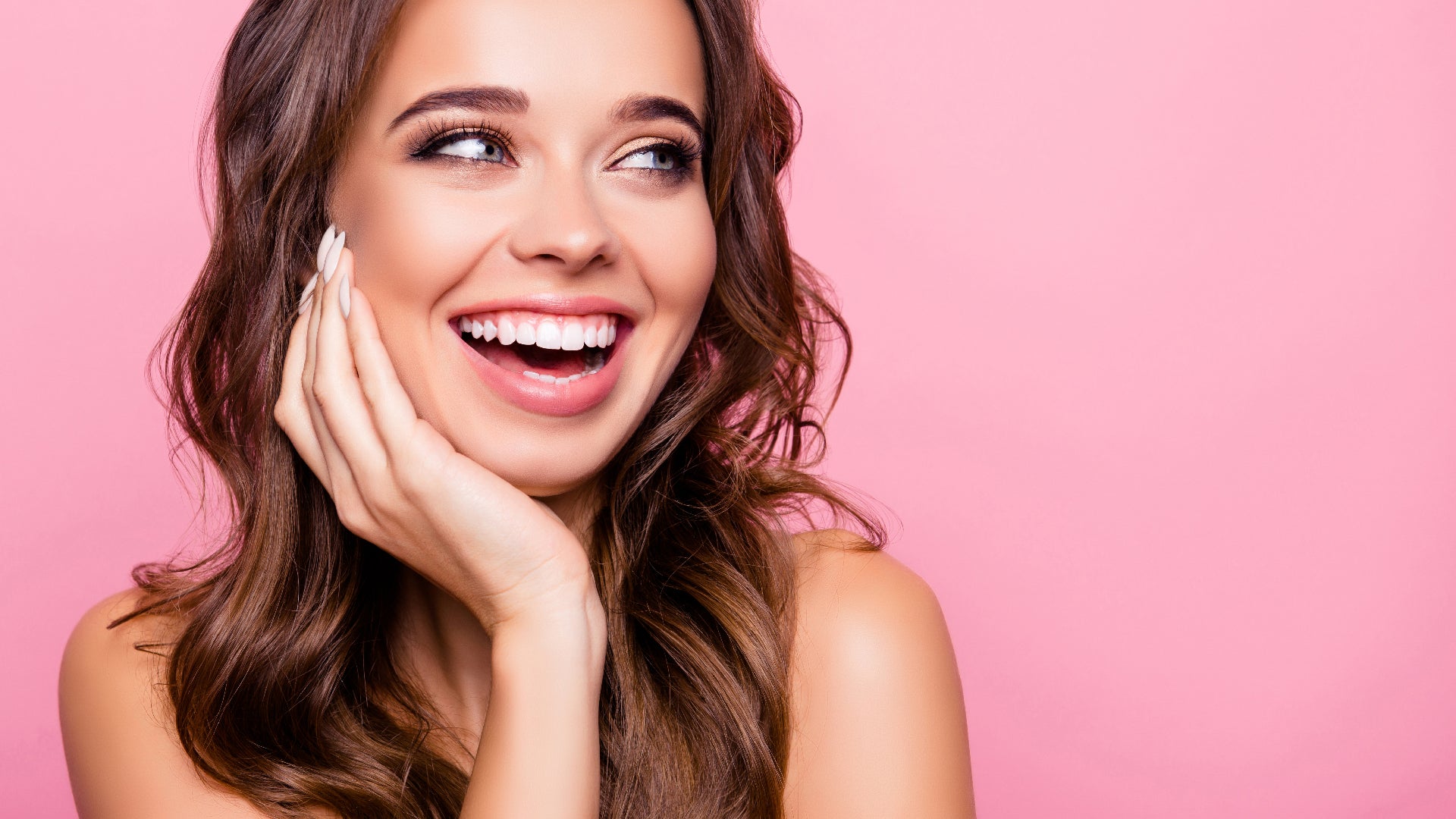 Is Your Skin In Its Happy Place?
Glowing skin is a sure sign your complexion is happy. But what about when things don't look or feel as good as you'd like? Chances are your routine could be the very reason your skin is having a mini meltdown…
Happy skin is something everybody strives for. And if only we were all blessed with the type of complexion that permanently behaved itself and looked downright perfect. But life's not like that – no matter how famous you are or how much money you throw at your skin. Call it Murphy's law if you like, but as soon as you accept that flawless skin is rarely achieved, the happy we know you (and your skin) will be.
That being said, while you can't change your genes or suddenly transform your skin type from oily to normal overnight, what you can do is give your skin its best shot at happiness by ensuring your skincare routine is on the right path.
As you know, a great routine consists of gentle cleansing, an antioxidant treatment, regular moisturization and broad-spectrum sun protection. Then there are all the added extras like toner, exfoliation, extra hydration and eye treatments. Reckon you've got these down to a tee? Well, we hope that's true. However, your skin might think otherwise and if it's showing signs of grief – redness, itching, dry patches, breakouts etc. – chances are, you're somehow upsetting your skin's important barrier function. Let's have a look into that a bit more…
Skin Barrier 101
Your skin has three main layers. The lowest is the hypodermis, followed by the dermis and on the very top, the epidermis. Each of these layers is split into even more layers which are super complex and all play a very important part in the health of your skin and body.
Right at the top of your epidermis is the uppermost layer, the stratum corneum, otherwise known as your skin's barrier. The stratum corneum is kind of like a brick wall of around 20 layers of cells, held together by essential lipids such as ceramides, cholesterol and fatty acids. This brick wall is your body's first line of defense against the outside world and works hard to protect you from the slings and arrows of everyday life like pollution, toxins and chemicals. It also stops TEWL (transepidermal water loss) to retain the right balance of moisture in your skin and help keep it soft, supple and healthy.
Sounds great, doesn't it? Yes, in theory. it is. However, your skin's barrier naturally weakens with age, a cruddy skincare routine and poor lifestyle choices. And if your barrier is not functioning to the best of its abilities, moisture can escape from the surface of your skin far too easily – bad news for things like lines, wrinkles, dehydration, sensitivities and irritation. It also means your skin becomes more sensitive to things like active skincare ingredients and other environmental irritants.
So, how can you ensure your skincare is barrier-friendly and your complexion is in a much happier place?

5 Simple Ways To Avoid Upsetting Your Skin
1. Always Perform A Skincare Patch Test
One of the most vital, and often overlooked ways to ensure everything you put on your skin is a-okay is to patch test it first. We can see you rolling your eyes, but hold on there because your skin is a very delicate organ and there's always the possibility of it not liking a certain ingredient in your skincare.
The worrying truth is that other than color additives, cosmetic ingredients don't have to be tested or approved by the FDA to be allowed into a beauty product. Scary huh? Of course, most reputable manufacturers (us included) ensure that everything is safe when used correctly, but still, that's a worrying thought…
Your only option, therefore, is to test a product on a discreet area of skin and leave it for at least 48 hours before using it properly for the first time. Not sure how to patch test? We can help with that right here.
2. Go Slow With Your Active Ingredients
Piling on vitamin C, retinol, glycolic acid and anything else you can put your hands on is a recipe for skin barrier disaster. So, go steady. Check all of your skincare labels and write down any active ingredients you come across. Actives include any ingredient that has been proven to change the skin in some way – whether it be to improve acne, discolorations, dryness, fine lines or wrinkles. Think AHAs, BHAs, antioxidants, retinol, urea, hyaluronic acid and so on.
Once you've made your list, have a look at it and make a note of any major repetitions and how your skin is feeling right now. If your skin feels red and dry, for example, and you notice every single product in your regime contains some kind of exfoliating acid, think about ditching one or two of these products for more calming, moisturizing options.
Similarly, you shouldn't need to apply more than one serum, so if you're doubling up, well, stop that. All of our serums have been formulated with at least one active ingredient, but they've been carefully blended to cause as little irritation to your skin barrier as possible. Niacinamide Facial Serum, for example, contains vitamin E and hyaluronic acid as well as strengthening niacinamide, so it's the perfect choice for a healthy barrier function.
3. Don't Double Cleanse
Double cleansing is fine if you wear tons of makeup or have oily skin that rarely feels clean after a single cleanse, but for most of you, we think it's kind of pointless. Worse than that, it can strip away all of your essential oils and fatty acids which disrupts your barrier function and can cause long-term dryness, dehydration and irritation.
Instead, gently cleanse your skin morning and night with Vitamin C Brightening Cleanser to wash away impurities without sucking your skin dry. Massage it gently over moist skin and rinse with lukewarm, but never hot water.
4. Be Mindful Of How Much You Exfoliate
Hands down, one of the most common skincare sins is to over exfoliate. And this is a big mistake for your skin's moisture barrier. Sure, exfoliation is great for boosting cell turnover and ensuring a radiant glow, but too much strips your protective barrier and is a one-way ticket to red, inflamed, excessively dry skin. Which is probably not what you were hoping for when you embarked on your kick-ass exfoliation regime, right?
If your skin is particularly unhappy right now, pare back on any kind of exfoliation – and yes, that means everything from scrubs and cleansing brushes to glycolic and lactic acid treatments. Stay away from these for at least 10 days then slowly introduce one form of exfoliation into your routine just once or twice a week. Cleansing using a soft facecloth is a great way to reintroduce light exfoliation into your life. We're also big fans of glycolic acid so try our Ocean Minerals Super Toner which contains peptides and MSM to strengthen and rebuild your skin.
5. Moisturize Every Morning & Night
Never, we repeat, NEVER forget to moisturize your skin twice a day. Hydration is the absolute key for rebuilding and strengthening your skin's barrier, so, even if your skin is oily, you need to apply a hydrating moisturizer after cleansing, toning and treating your skin to lock in moisture and stop water from evaporating from the surface.
When choosing a great moisturizer to support your barrier function it's all about the right ingredients, and a truly balanced and effective moisturizer has to include at least two of three types of ingredient. 1. A humectant. 2. An emollient. And 3. An occlusive.
Humectants such as glycerin, aloe and hyaluronic acid draw water into the skin like a sponge; emollients like jojoba oil and squalane soften the skin and smooth over cracks, while occlusives like shea and cocoa butters form a physical barrier on the surface of your skin. Our awesome trio of moisturizers (Vitamin C Brightening Moisturizer, Deep Hydration Night Cream and Retinol Moisturizer) all contain a fabulous combination of humectants, emollients and occlusives. Win. Win. Win.
Finally, Don't Expect Your Skin To Cheer Up Overnight
Healing your skin barrier isn't something that can be achieved with the click of your fingers. Far from it. It'll more likely take somewhere between two and four weeks to truly see stronger, happier skin.
Patience is a virtue, people.