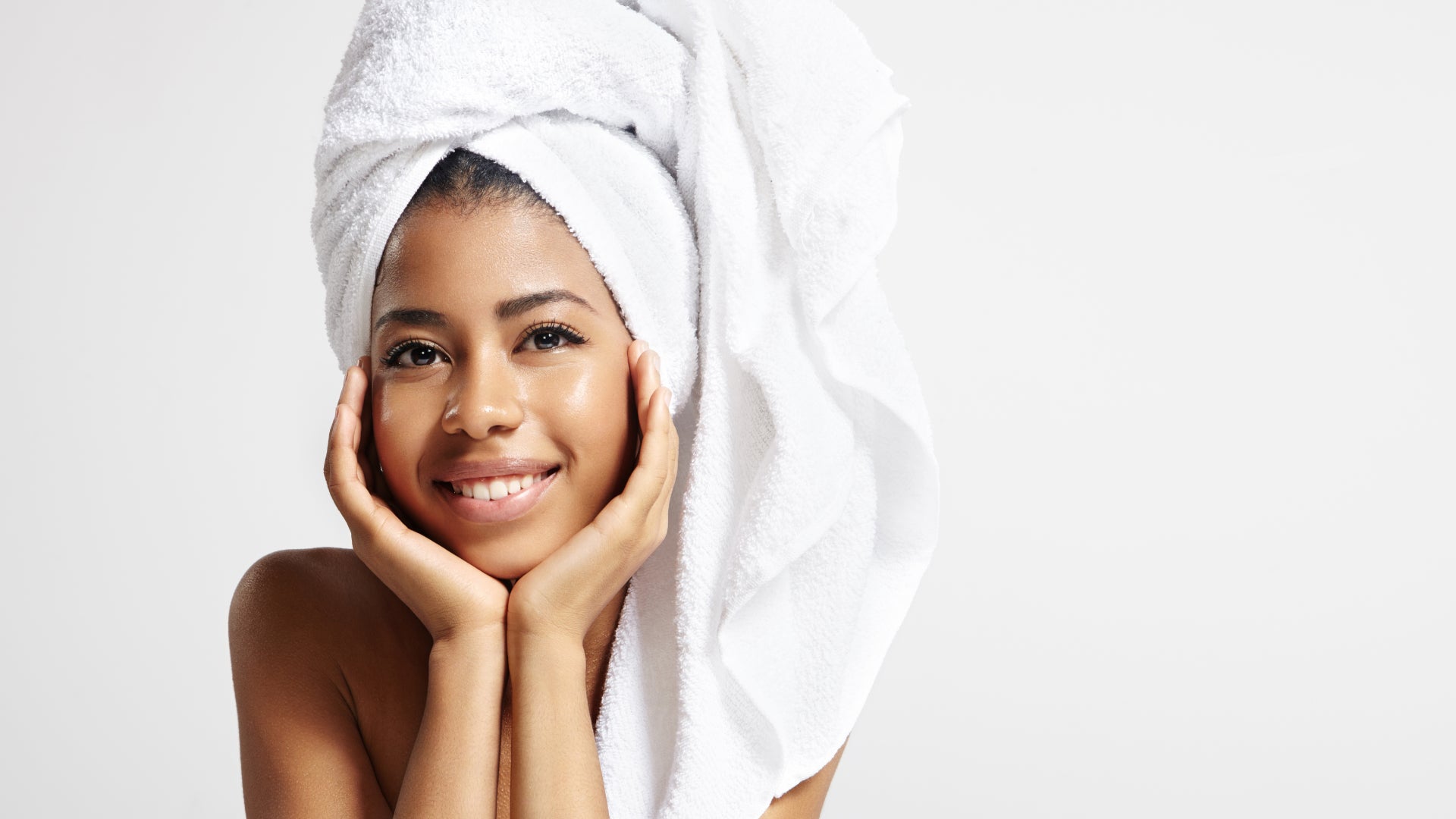 Say Hello To Skincare's Ultimate Power Couples
Here, we take a look at four of the greatest skincare ingredient double acts dermatologists agree bring out the best in each other.
Netflix and red wine… PB and J… some things work really well together. Like harmonious machines that are simply meant to be. When it comes to skincare, however, you can't just buy into different formulations, whack them all over your skin and hope for the best. For a start, this is a complete waste of your hard-earned cash and precious time because certain ingredients render others useless. And for another thing, piling potent actives on your face can upset your skin's natural pH level and compromise your barrier function, giving your complexion no end of problems like itching, redness and breakouts.
Word to the wise: skincare match-making? Bad idea. However, some ingredients complement each other so perfectly they're too good to miss. You just need to know what you're dealing with in order to benefit from what they have to offer. Better yet, let us do the cocktailing for you.
Herein, four of the most popular skincare ingredient duos we're totally on board with.
Vitamin C and Vitamin E
As antioxidants go, vitamin C is top of the class. It's been studied for decades and proven to neutralize damaging free radicals which form in the skin when it's exposed to environmental nasties such as pollution and UV radiation. If left to their own devices, free radicals cause oxidative stress which breaks down important cells, proteins (namely collagen) and DNA in your skin, leading to lines, wrinkles, dark spots and, well, you know the drill.
You literally can't go wrong if you apply a daily vitamin C treatment to your skin, but when you combine it with other trusted antioxidants, it goes into overdrive, offering your skin double the protection. The combination of vitamins C and E, for example, is one of the most popular in skincare. And for very good reasons. Vitamin E not only amps up vitamin C's ability to protect your skin from free radical damage, but it helps preserve its stability and therefore its efficacy and results. Good stuff.
Find This Dynamic Duo In: Vitamin C Facial Serum
Retinol and Hyaluronic Acid
While retinol is one of the most cherished anti-aging ingredients in skincare, its powers can be a little, shall we say, intense for some skin types? A topical form of vitamin A, retinol works by communicating with your skin cells to make them turn over more efficiently. Of course, there's much more to it than that, but this is the basic premise of how it helps boost collagen and elastin to work on fine lines, wrinkles, dark spots and even acne breakouts.
To counterbalance the potential side-effects some of you may experience from using retinol (here's looking at you redness, dryness and peeling), look out for formulations that blend it with hyaluronic acid. Retinol and HA is one of our favorite combos because it offers the amazing age-defying benefits of retinol, minus irritation thanks to the hydrating powers of HA.
Find This Dynamic Duo In: Retinol Facial Serum
Tea Tree Oil and Salicylic Acid
If you're prone to breakouts, you'll know what a wonder ingredient tea tree oil is. Extracted from the leaves of, yes you've guessed it, the tea tree which is native to Australia, this botanical oil has been proven to have awesome anti-inflammatory and anti-bacterial benefits. Studies show that it's a very effective treatment for acne and, double bonus, is well tolerated by most skin types.
But if you really want to fight acne from both angles, try a tea tree serum that blends this wonder ingredient with salicylic acid. How so? Because while tea tree oil works on inflammation and redness at a surface level, salicylic acid goes a little deeper to improve cell turnover and help remove excess oil and dirt that can block your pores in the first place. Prevention and treatment? That has to be one of the best combos out there, right?
Find This Dynamic Duo In: Tea Tree Super Serum+
Niacinamide and Vitamin E
Niacinamide is somewhat of a dark horse. But it offers so much for your skin including radiance, hydration, strength and protection, so we're aiming to change that!
Otherwise known as vitamin B3, niacinamide is a powerful antioxidant and one of the best choices for sensitive skin types as it's non-irritating and very well tolerated. In fact, it can even work well for those of you with rosacea or eczema – and that's not an easy accomplishment for any active skincare ingredient…
Because niacinamide is so easy on your complexion (but no less effective, of course), it works well with most other ingredients. However, one of our favorite pairings, especially for restoring and repairing damaged skin, is niacinamide and vitamin E. Vitamin E has awesome emollient and humectant properties which means it can draw water into the skin and keep it there. Twice the antioxidant love as well as the ultimate in moisturization? Count us in.
Find This Dynamic Duo In: Niacinamide Facial Serum
Of course, you must always tread carefully with potent actives – even if they've been carefully formulated into one bottle. Always patch test a new product before using it for the first time and remember, less is more.
 
Oh, and one final side note. If you're looking for TWO fabulous power couples that have your skin covered first thing in the morning and last thing before bed, allow us to introduce you to our Day & Night Duo skincare kit. This perfect pairing includes fan-favorite Vitamin C Facial Serum and the equally effective Retinol Facial Serum. Plus it saves you $$$s as an added bonus.