TruSkin Peptide Eye Gel
<! –– Bazaarvoice Shopify Integration Version 2.0 ––>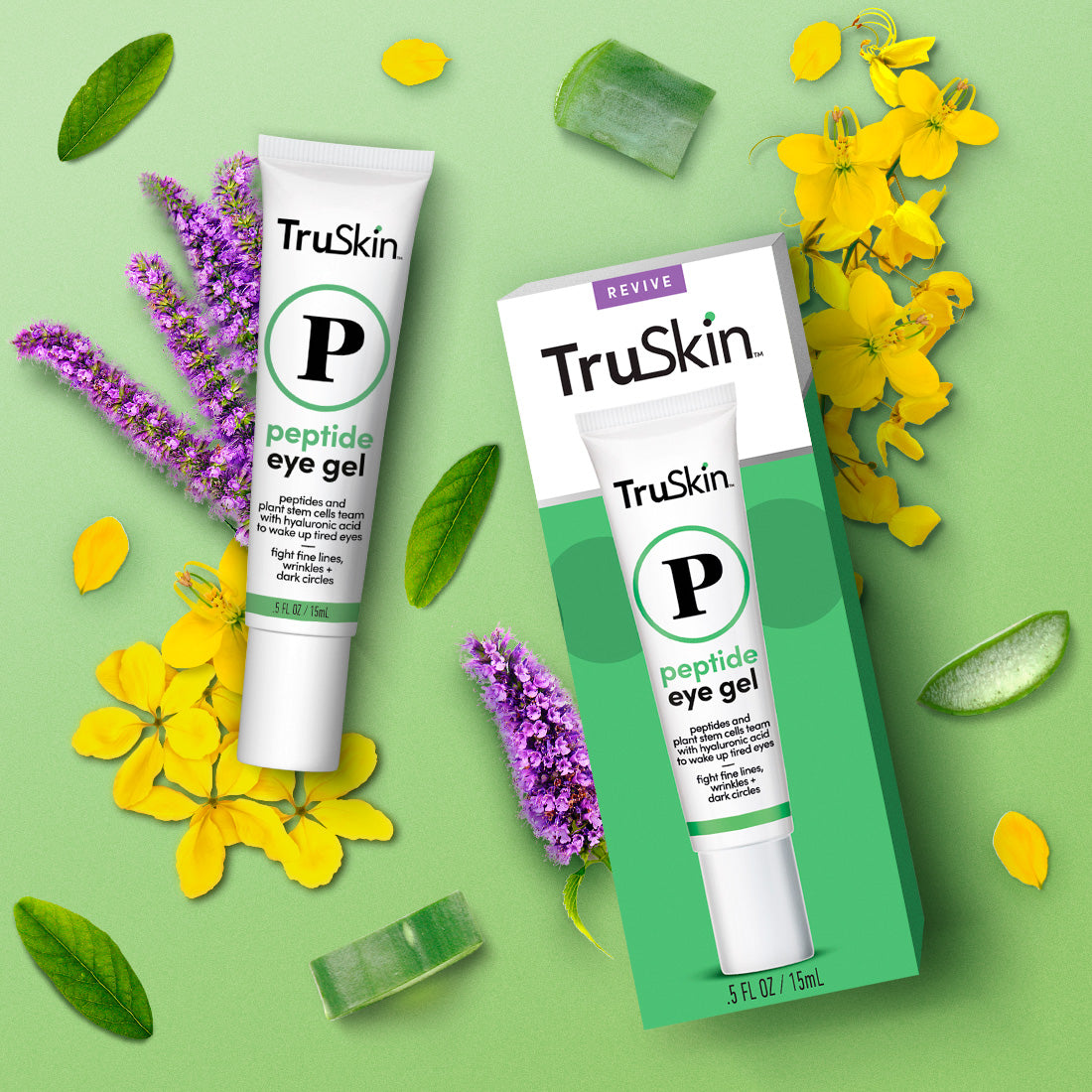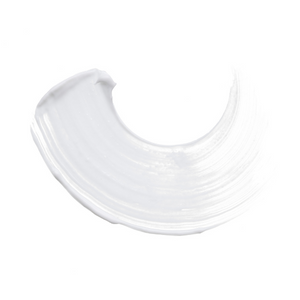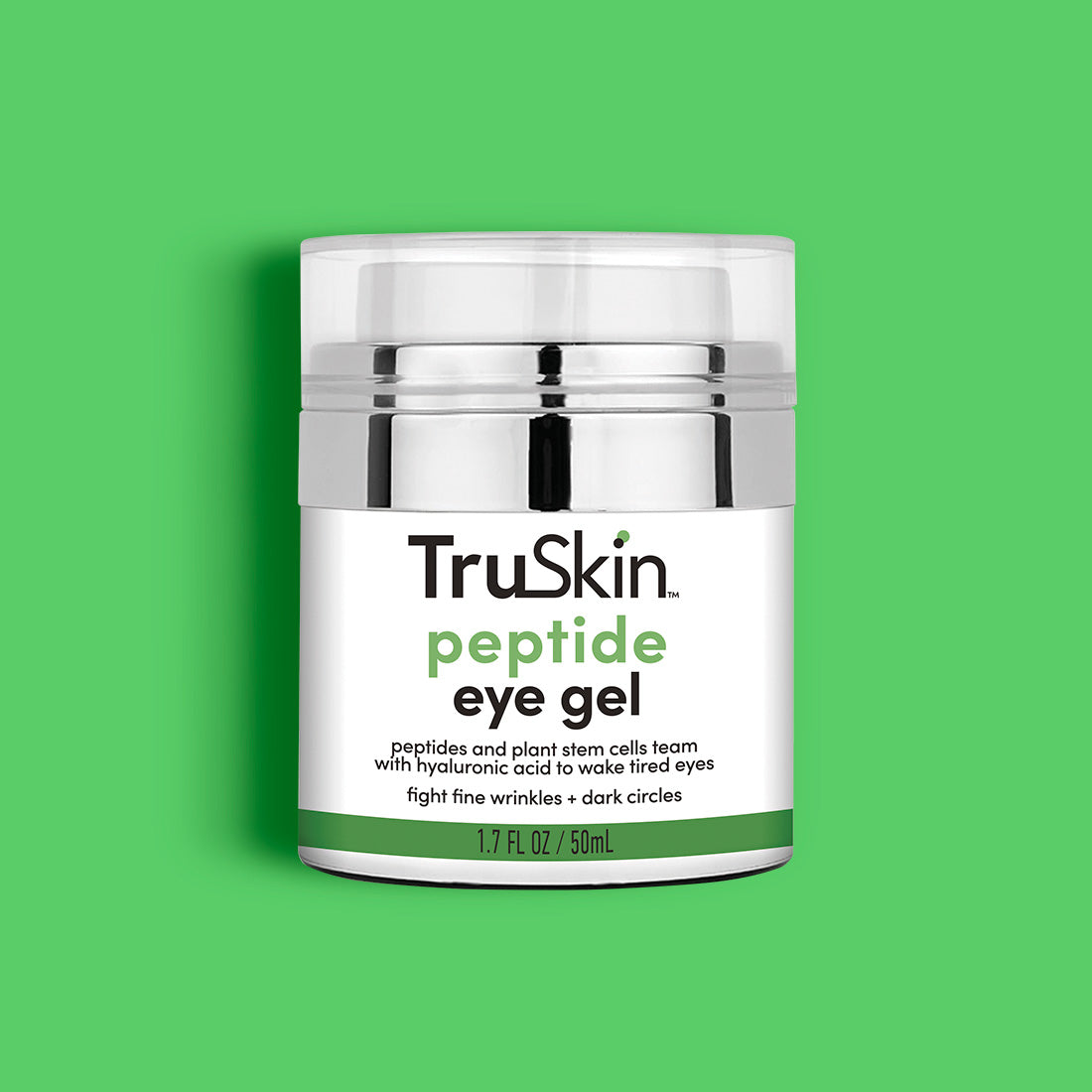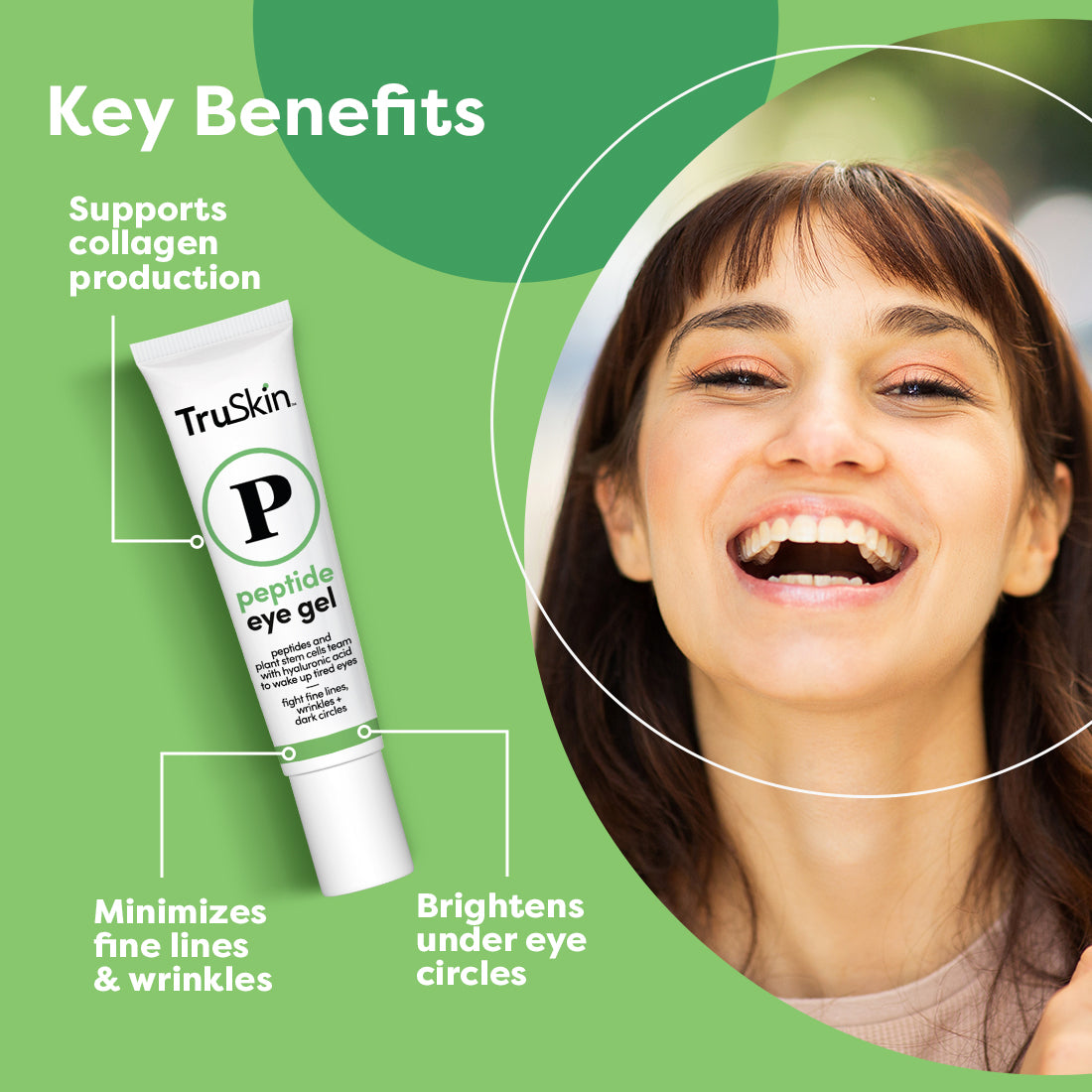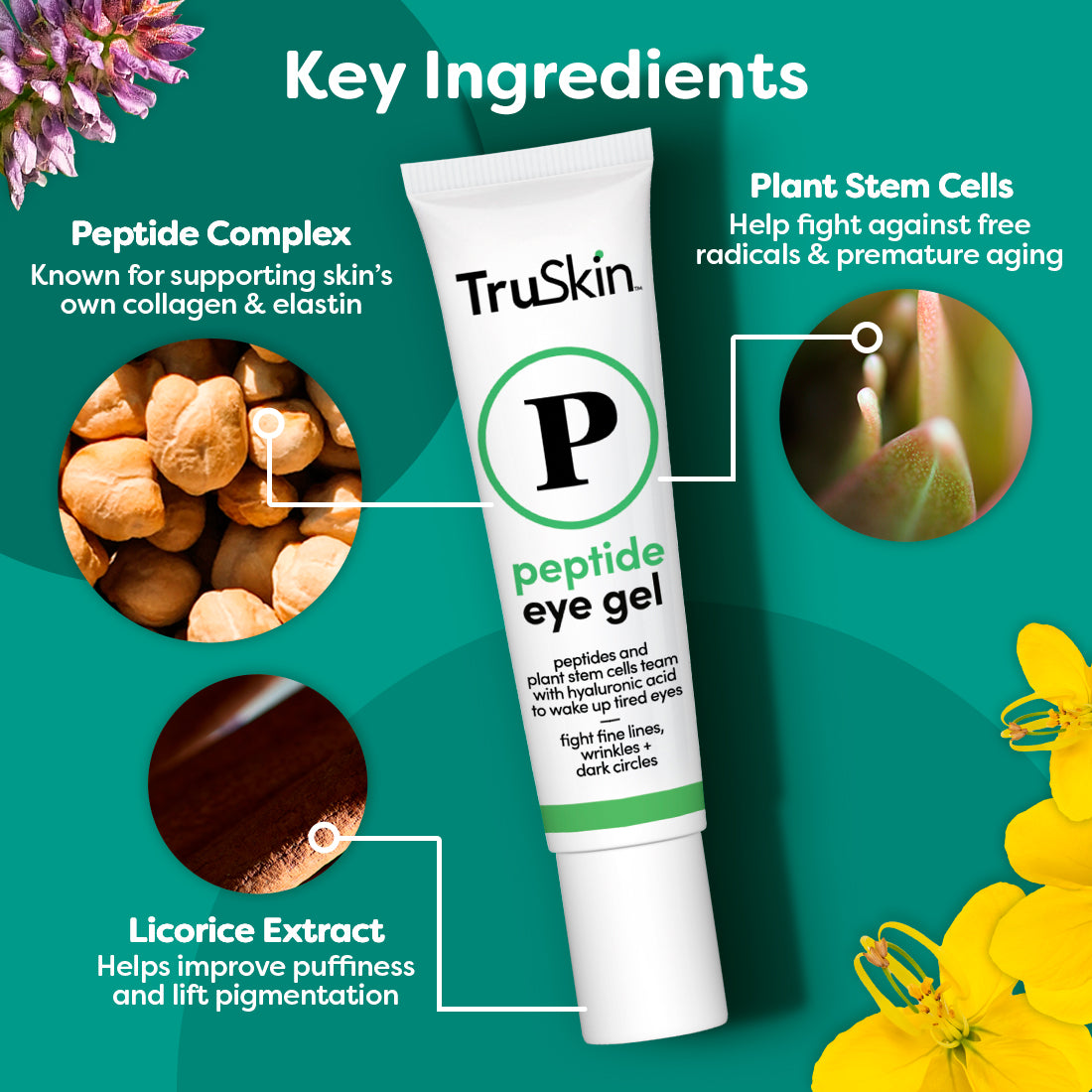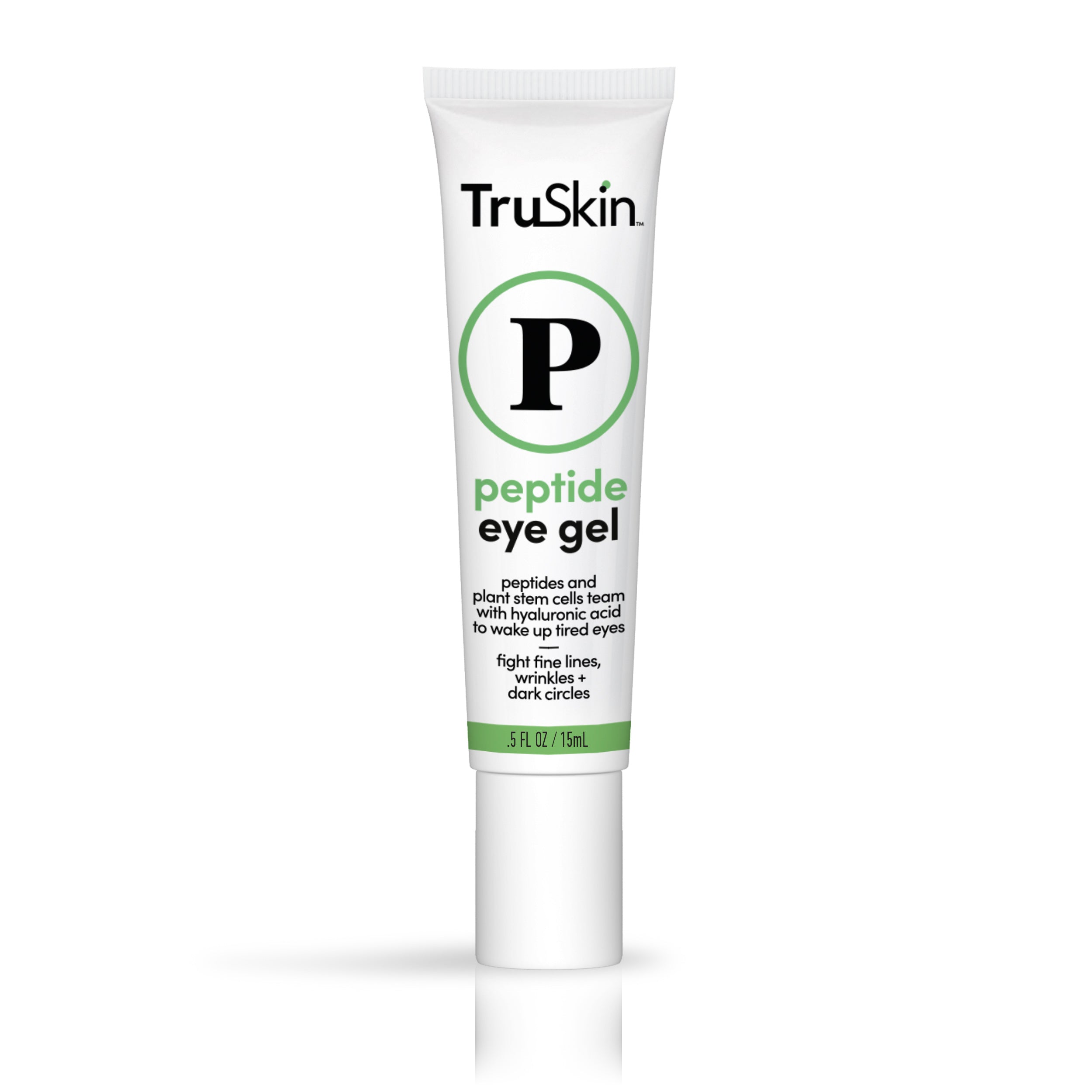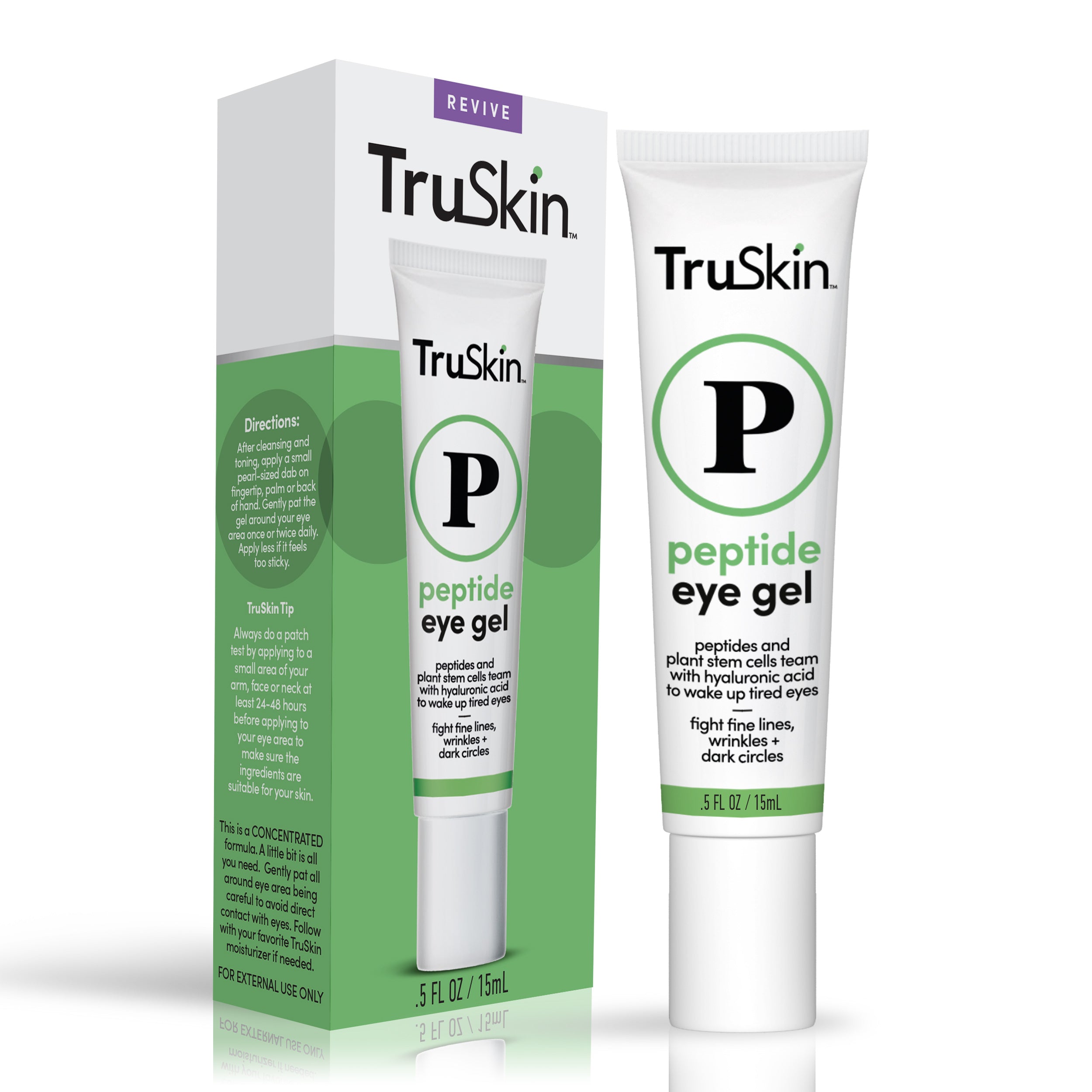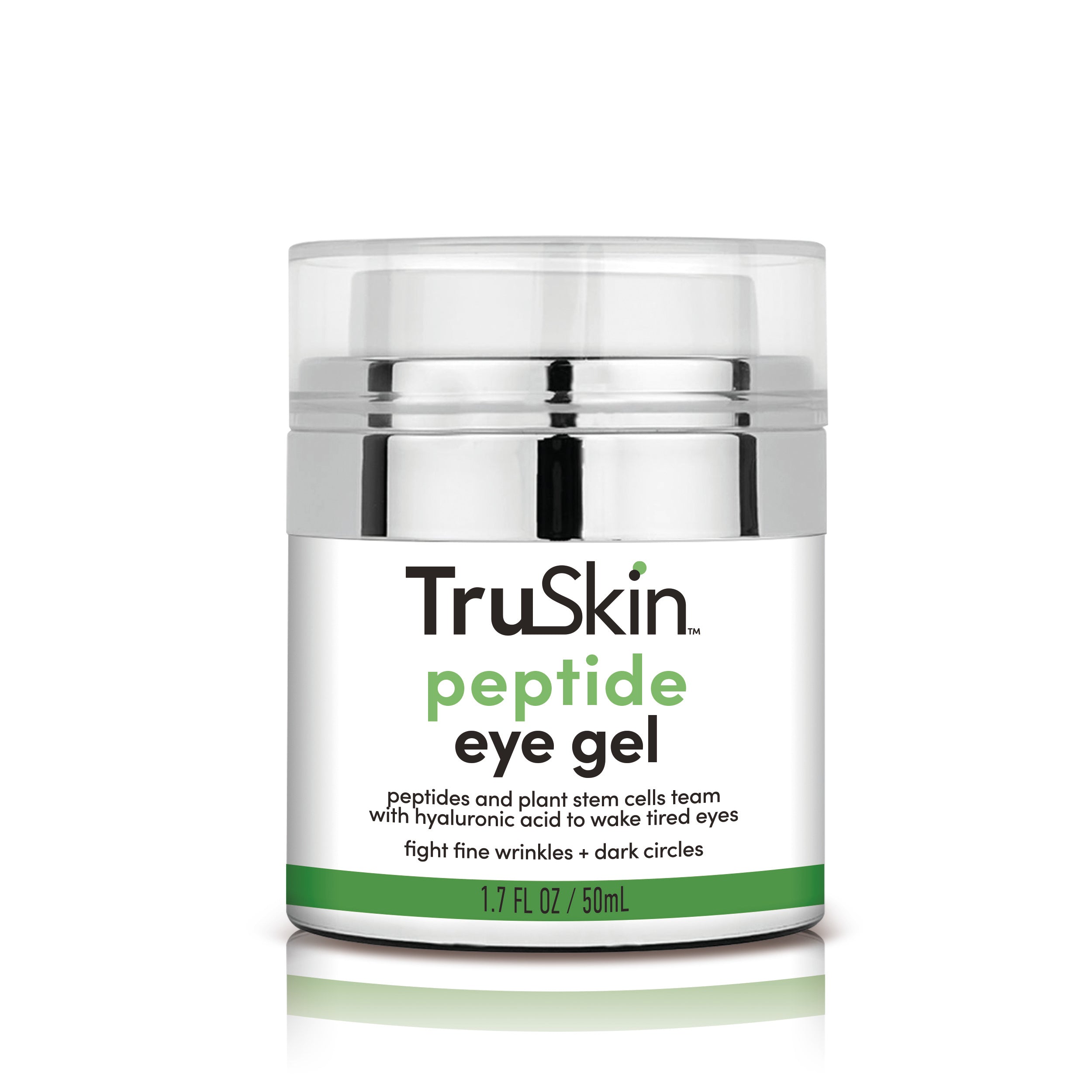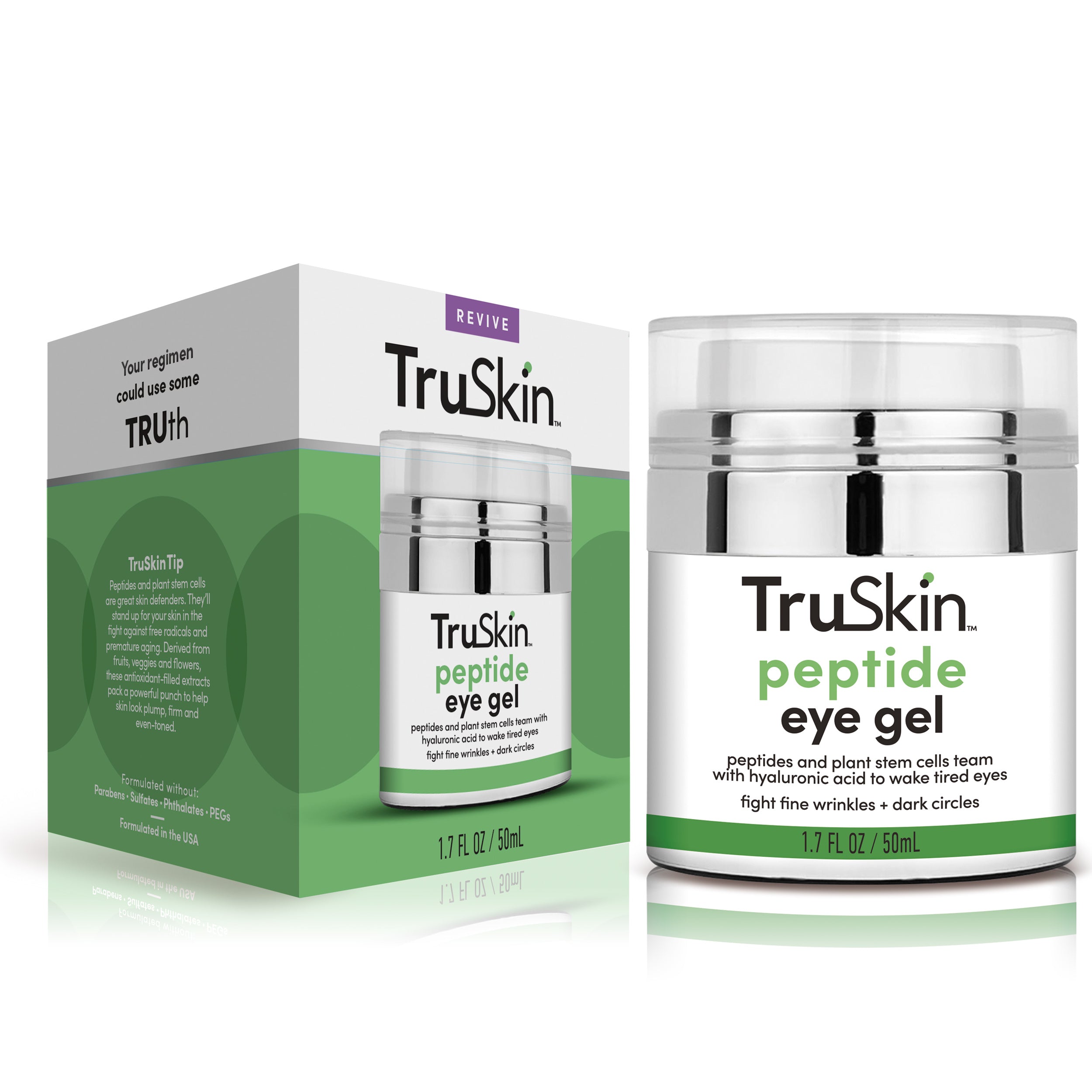 TruSkin Peptide Eye Gel
<! –– Bazaarvoice Shopify Integration Version 2.0 ––>
This Peptide-powered eye gel supports collagen production, awakens tired and puffy eyes, and minimizes fine lines and wrinkles.
Product Details

This lightweight gel formulation is designed to address every single eye area concern possible including dark circles, eye bags, puffy eyes, wrinkles, under eye sagging, puffiness, loss of firmness, crows feet, fine lines, loss of ton,e and resilience, making it a unique combination eye treatment. Loaded with anti-aging eye brighteners, this revitalizing peptide-powered formula glides on smoothly for an instant cool and refreshing feel to awaken tired and puffy eyes.




Peptide Complex is known for supporting skin's own collagen and elastin, but when joined forces with Botanical Hyaluronic Acid, Plant Stem Cells, and Licorice Extract, it becomes the gold standard in eye skincare. Botanical Hyaluronic Acid is a naturally-occurring humectant that supports skin hydration & health while Plant Stem Cells helps fight against free radicals & premature aging. Licorice Extract, a soothing, skin-lightening antioxidant, has also been shown to improve puffiness and lift pigmentation.




Our purposeful, plant-powered blends not only give skin the nutrients it needs to enhance its own firmness, barrier function, suppleness, and luminosity, all things skin needs to be and stay healthy, but also prioritize skin friendly formulations of well-known ingredients to ensure that all skin types can enjoy these benefits without irritation.

Key Benefits

• Supports Collagen Production & Fights Free Radicals

• Brightens Under Eye Circles

• Minimizes Fine Lines & Wrinkles




NO Parabens, NO Sulfates, NO Phthalates, NO PEGs

Recommended For

While this eye gel is formulated for all skin types, it works best for:

• Collagen Loss

• Fine Lines & Wrinkles

• Uneven Tone

• Dark Spots

• Dry Skin

• Dull Skin

How to Use

After cleansing, toning, and using a serum, apply a small pearl-sized dab on fingertip, palm or back of hand. Gently pat the gel around your eye area once or twice daily. Follow with your favorite TruSkin moisturizer.




*IMPORTANT - ALWAYS do a patch test by applying the eye gel 24-48 hours before applying to your entire face to make sure the ingredients are suitable for your skin.




This is a CONCENTRATED formula. A little bit is all you need. Apply less if it feels too sticky. Gently pat all around eye area being careful to avoid direct contact with eyes.




FOR EXTERNAL USE ONLY

Pure & Potent Nutrition for Skin
Cruelty-Free, Vegan Friendly, premium skincare with pure plant-powered blends that work with your body to enhance, nourish or replenish.
What Our Customers Are Saying
<! –– Bazaarvoice Shopify Integration Version 2.0 ––>