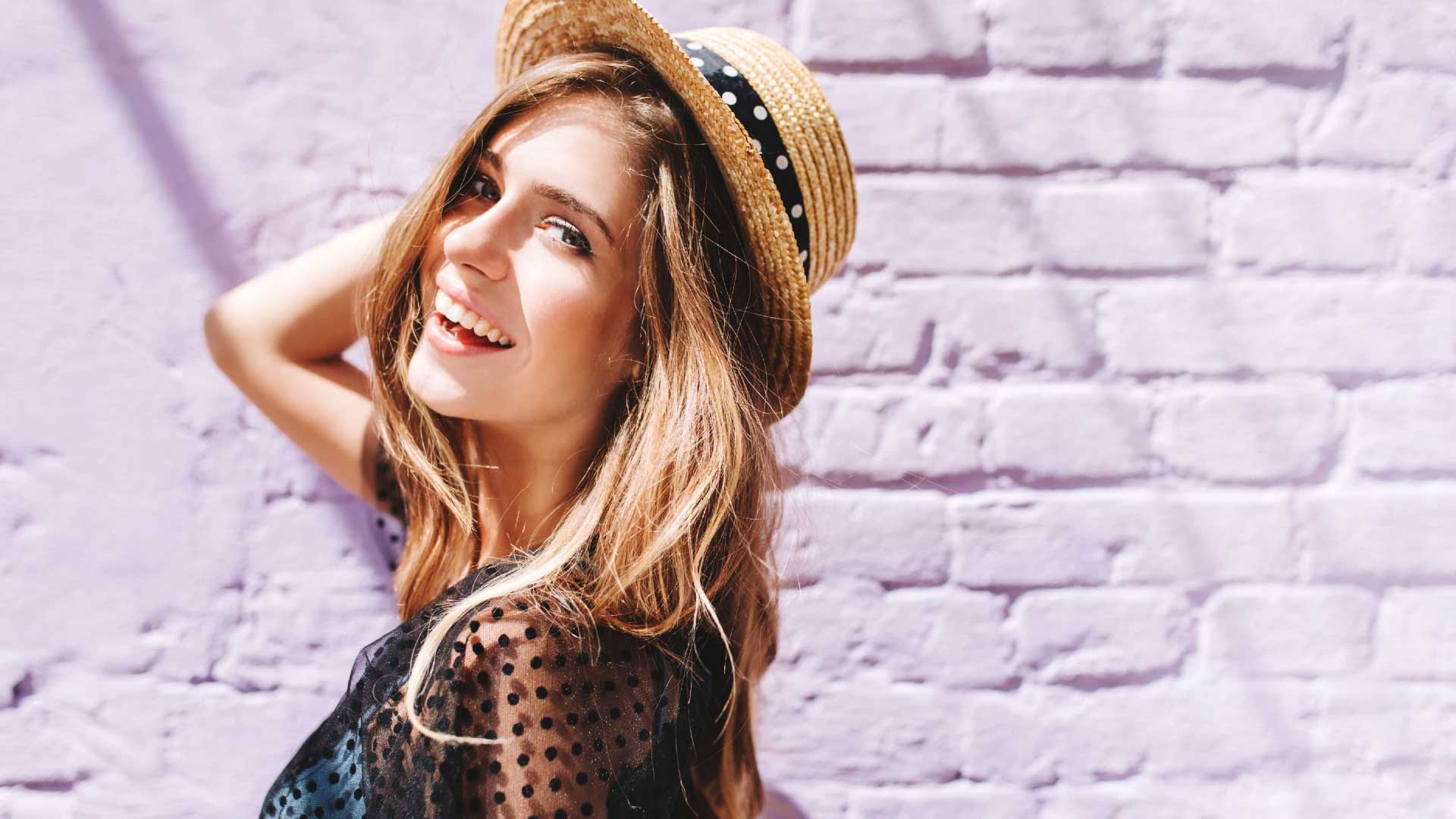 Newsflash: Not All Topical Vitamin C Is Created Equal
Word is, when it comes to the varying forms of topical vitamin C, cloudiness is a sign of brighter days ahead. Bear with us while we explain…
Vitamin C is one of the most effective ingredients in skincare. That's a bold statement, we know, but ask any dermatologist to list their favorite topical antioxidant and we'd bet our lives that vitamin C would be the words on everyone's lips.
Along with hyaluronic acid and retinol, vitamin C is part of a veritable 'Justice League' of skincare ingredients, offering undeniable benefits for a whole host of skincare concerns. From adding radiance and reducing fine lines, through to improving acne and poor texture, vitamin C works. It just does.
This may sound simple enough, but the thing is, you'll rarely see the words 'vitamin C' on a product's ingredients list. And you might think this is because skincare manufacturers are out to get you with complicated names, but it's really not that personal. It's simply because vitamin C comes in many forms – each with different levels of efficacy, stability, look and even smell. We use a form of vitamin C called sodium ascorbyl phosphate (SAP) across all of our serums and vitamin C products because it works for most skin types and we truly believe in its ability to get the job done without causing irritation. There's so much more to it than that, but first, let's have a quick look at vitamin C shall we?
The Facts About Vitamin C In Skincare
Normal skin contains its own relatively high levels of vitamin C whose role is to support, strengthen and protect your skin. A natural and potent antioxidant, vitamin C helps neutralize damage caused by environmental pollutants. It also promotes collagen production and aids healing. However, aging and exposure to UV and pollution causes your levels of vitamin C to dramatically decrease, taking with it the soft, plump, strong and youthful-looking skin you used to know and love.
All this is why vitamin C has made such a name for itself in topical skincare – because a) your skin needs it and b) you naturally lose it through both intrinsic and extrinsic aging.
Simple, right? Ha, not so fast, because this is where things get a little complicated. There's not just one form of vitamin C used in skincare, you see. There are many – some great, some not so much. And the key is to know which ones to look out for.
Many brands use l-ascorbic acid which is the purest and probably the most widely studied form of vitamin C. But l-ascorbic acid comes with its problems. It's notoriously volatile which means it degrades lightning quick when exposed to light and air. It's also super potent – sometimes too potent for the skin to handle. Because of these issues, many derivatives of pure vitamin C have been formulated for use in skincare. And this is where the mighty sodium ascorbyl phosphate comes into play.

What Is Sodium Ascorbyl Phosphate?
Along with a lengthy list that includes magnesium ascorbyl phosphate, ascorbyl-6-palmitate and sodium ascorbate, sodium ascorbyl phosphate (we'll call it SAP from now on) is a derivative of l-ascorbic acid. This means that yes, SAP is slightly less effective than its purer sister but – and this is a major but – it has way more of an edge.
SAP is basically a salt form of vitamin C and one of the most stable versions of the pure stuff. Its sodium molecule is the key as it acts like a natural preservative which stops it from degrading on contact with light, air and water, therefore offering more benefits to your skin. In fact, SAP has been clinically proven to improve the tone and texture of your skin. It also works hard to boost radiance, fight photoaging, fade dark spots and reduce acne. Can't say fairer than that, right?
But that's not all. In order for your skin to experience the full benefits vitamin C has to offer, SAP has to be converted back to ascorbic acid once applied to your skin. This may sound like a bad thing, but ascorbic acid is a very active, powerful ingredient, which, when applied directly can cause negative side-effects such as dryness, stinging and redness. Having your skin convert SAP back into ascorbic acid after application, however, reduces these chances of irritation and makes the active ingredient much more tolerant by most skin types – even sensitive.
In our opinion, SAP beats l-ascorbic acid hands down, which is we harness its powers in all of our vitamin C products as well as in C-Plus Super Serum, Hyaluronic Acid Serum and Tea Tree Clear Skin Super Serum.

Why Do TruSkin Vitamin C Serums Look So Cloudy?
This is a question we get asked a lot – especially when it comes to our best-selling Vitamin C Serum. And the answer is simple: the cloudiness (or milkiness if you prefer to think of it that way) is all down to that sodium molecule.
Think about when you add salt to water: it immediately becomes cloudy, right? Well, same principal. The cloudiness is not because your serum has oxidized or become ineffective, it's simply the salt. And it's the salt molecule that makes this particular vitamin C derivative more effective and better tolerated by your skin.
One of our mottos here at TruSkin HQ is that cloudiness is a sign of brighter days, or more specifically brighter skin, ahead! Get it now?

How To Include SAP In Your Daily Skincare Routine
Whether you're an avid C fan or just starting out, SAP can offer your skin outstanding results – as long as you use it correctly.
The most important rule is to start slowly and do a patch test first. Even though SAP is suitable for most skin types, it's still an active, potent ingredient so you should always perform a patch test on a discreet area of skin before starting a full facial routine. Not sure how to do that? We can help, right here.
Once you're sure your skin isn't going to react, gradually introduce your chosen product into your routine two or three times a week as your skin gets used to the active ingredients. Then you can work up to daily use.
If you're a beginner, start with a lower concentration of SAP until your skin gets used to it. Our Daily Facial Moisturizer, for example, contains 15 percent vitamin C which is the ideal amount to be effective, without being too overpowering. Fancy yourself as more of a die-hard C fan? Then you might prefer the 20 percent found in both Vitamin C and C-Plus Serums.
Finally, remember, active ingredients like sodium ascorbyl phosphate work on a cellular level, deep within the skin. This means that yes, it might offer you instantly softer, more radiant skin, but its true benefits will need time to fully take effect. We recommend continually using our C products for at least 28 days for those brighter days to really set in.