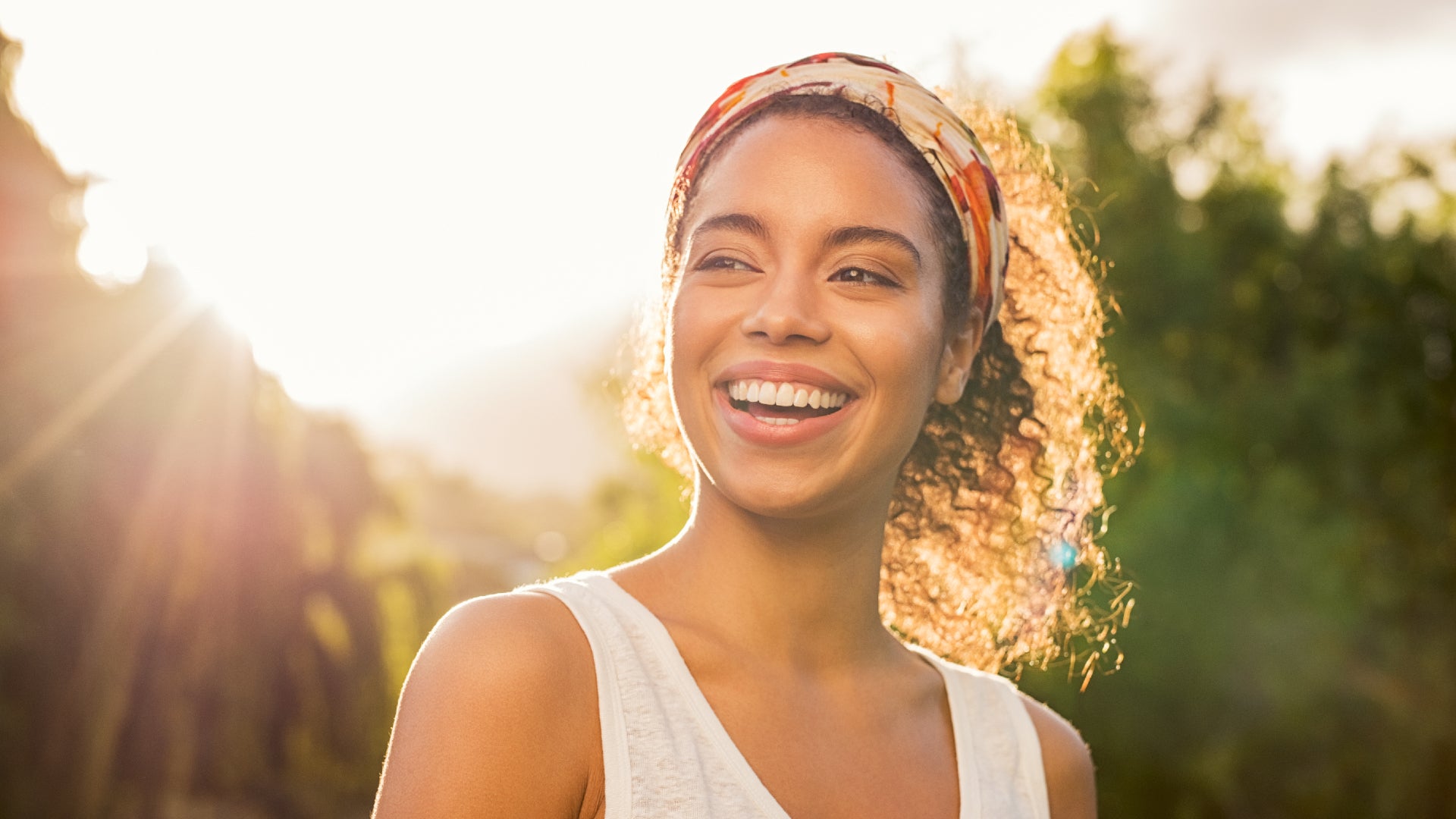 8 Simple Tricks For Wide-Awake Skin
Morning skin can often look kind of 'meh' – especially if you've over-indulged the night before, of course. But with these easy beauty hacks, glowing skin is just around the corner. 
As you all know, lack of sleep, stress, late-night pizza and a few too many pinots are a recipe for disastrous skin. But here's the thing: life's not been easy this past year and stuff gets in the way. Yes, in an ideal world you'd get great sleep every night, your emotional wellbeing would be top of the world, a healthy diet would be taken for granted and your all-round perfect lifestyle, would be, well, just perfect.
But you don't live in a permanent state of perfection. In fact, nobody does. So, all you can ask is to try your best and give yourself a break – for the sake of your skin and your entire well-being. And great news, people: even though looking after yourself is the single most important way to maintain a radiant, youthful complexion, there are many other easy tricks you can employ to help get your skin's glow on.
Here are eight of the most tried and tested hacks that are simple, but super effective for maintaining wide-awake skin. Even when inside you might be anything but. 
1. Say Hello To Regular Exfoliation
Whether you're a fan of physical exfoliators like scrubs and cleansing brushes, or prefer a chemical exfoliator like our Daily Facial Toner, one thing's for sure, exfoliating your skin is one of the best ways to get the blood flowing to your skin.
Exfoliating helps remove dulling dead skin cells from the surface of your skin to reveal a smoother, clearer complexion. It's as simple as that. Just remember, if your skin is sensitive, don't go too mad with AHAs or exfoliate too often with a facial scrub as you could cause irritation and dryness.
Literally the opposite of what you were intending.
2. Don't Even Dream Of Going To Bed In Your Makeup
It's late, you're tired/tipsy and you can't be bothered to properly cleanse your face before bed. We've all been there. But think about this for a second: your skin has been sitting behind that makeup for anywhere from 12 to maybe 16 hours. And that's a helluva long time for it to collect grime, bacteria, chemicals and environmental pollution that could potentially clog your pores and stop your skin from renewing itself as you sleep. Your skin needs to naturally slough off dead skin cells overnight, but makeup will stop it from doing so, making it look increasingly duller the more you skip your overnight cleansing sesh. And if your makeup contains oils? Well, you might as well invite breakouts onto your skin for a permanent pimple party.
Make sure you fully cleanse every night before bed, using a gentle but effective cleanser like our Vitamin C Daily Facial Cleanser which contains the added brightening benefits of vitamin C. More on the mighty vitamin C in a sec...
3. Boost Your Skin With Facial Massage
Make facial massage a part of your morning cleansing routine and your skin will instantly look healthier and more radiant. As with exfoliation, massage increases blood flow to your skin which boosts collagen production and helps remove toxins. It also helps work the muscles for firmer, more youthful looking skin. And that's always a bonus.
For a fabulous morning radiance boost, use your hands and pads of your fingers to really work your skin in upwards motions as you cleanse. Finish with a quick rinse of cool water to further boost circulation.
4. Hang Your Head Upside Down
If you're a yoga bunny, doing a headstand every day is an amazing way to increase the flow of blood, oxygen and nutrients to your face to really get your glow on. But not everyone has the ability to safely stand on their heads, so if this doesn't sound like your jam, simply tip your head upside down for a couple of minutes every day and you'll get the exact some results – minus the core strength, of course. Skincare expert and celebrity aesthetician, Renée Rouleau recommends lying on your tummy and hanging your head forward over the edge of your bed for three minutes per day to help boost your inner glow.
5. Make Friends With Vitamin C
When it comes to radiance-boosting skincare ingredients, vitamin C is the nuts. A mild exfoliant and potent antioxidant, vitamin C helps soften the look of hyperpigmention while protecting the skin from the sun and other environmental aggressors to help prevent new dark spots from developing. It also works hard to brighten and wake-up up your skin as a side-note – kind of like a morning shot of double espresso for your skin... but way better for you;)
Try introducing a vitamin C serum like our C-Plus Super Serum into your daily routine, applying just a small amount to clean skin after toning and before moisturizing. Vitamin C packs a punch, however, so always perform a patch test first to check for sensitivities.
6. Quench Your Thirst… And Your Skin
A thirsty body is a thirsty complexion and dry, dehydrated skin is so not the way to go if you're in the market for a radiant glow. Therefore, make sure you drink plenty of fluids – especially if you suffer with puffy skin and bags under your eyes due to water retention. Drink a glass of water first thing in the morning and keep a bottle on your desk to sup throughout the day.
When we say drink lots, however, this doesn't necessarily mean you have to stick with water. Herbal teas and fresh juices are also great ways to hydrate. Fruit and veggies contain fibre, nutrients and antioxidants that help flush out toxins and fight skin-damaging free radicals, so up your juicing game with superfoods like carrots, beetroot, tomatoes, cucumber, pomegranate and papaya – all of which are awesome for glowing skin.
7. Lay Off The Heavy Makeup
When your skin is looking particularly sad, it's tempting to pile on the foundation and concealer. But masking your skin with heavy makeup can sit in your fine lines and pores where it won't fool anyone. Instead, apply makeup only where you need it. For your foundation, stick with light, mineral-based formulations and apply it on blemishes or uneven areas of your skin. Blend it well over these specific areas only and it'll look way more natural than an all-over mask of foundation.
For dark, under eye circles, a great trick is to apply a light-reflecting concealer to the inner corners of your eyes only. This is often where dark circles are most obvious so if you lighten up this area it'll instantly open up your eyes. Finish with a touch of color over the apples of your cheeks, a little gloss or balm on your lips and you'll be amazed by how such a little amount of makeup can transform a tired face.
8. Curl Your Eyelashes
OK, so this one has nothing to do with your skin, but trust us, curling your eyelashes will instantly make your eyes and consequently your whole face look younger and more wide-awake. Honestly, try it on mornings when you feel like an extra from The Walking Dead and you'll never look back.  
And now, you are officially ready to take on the world. Eight hours of sleep or not...