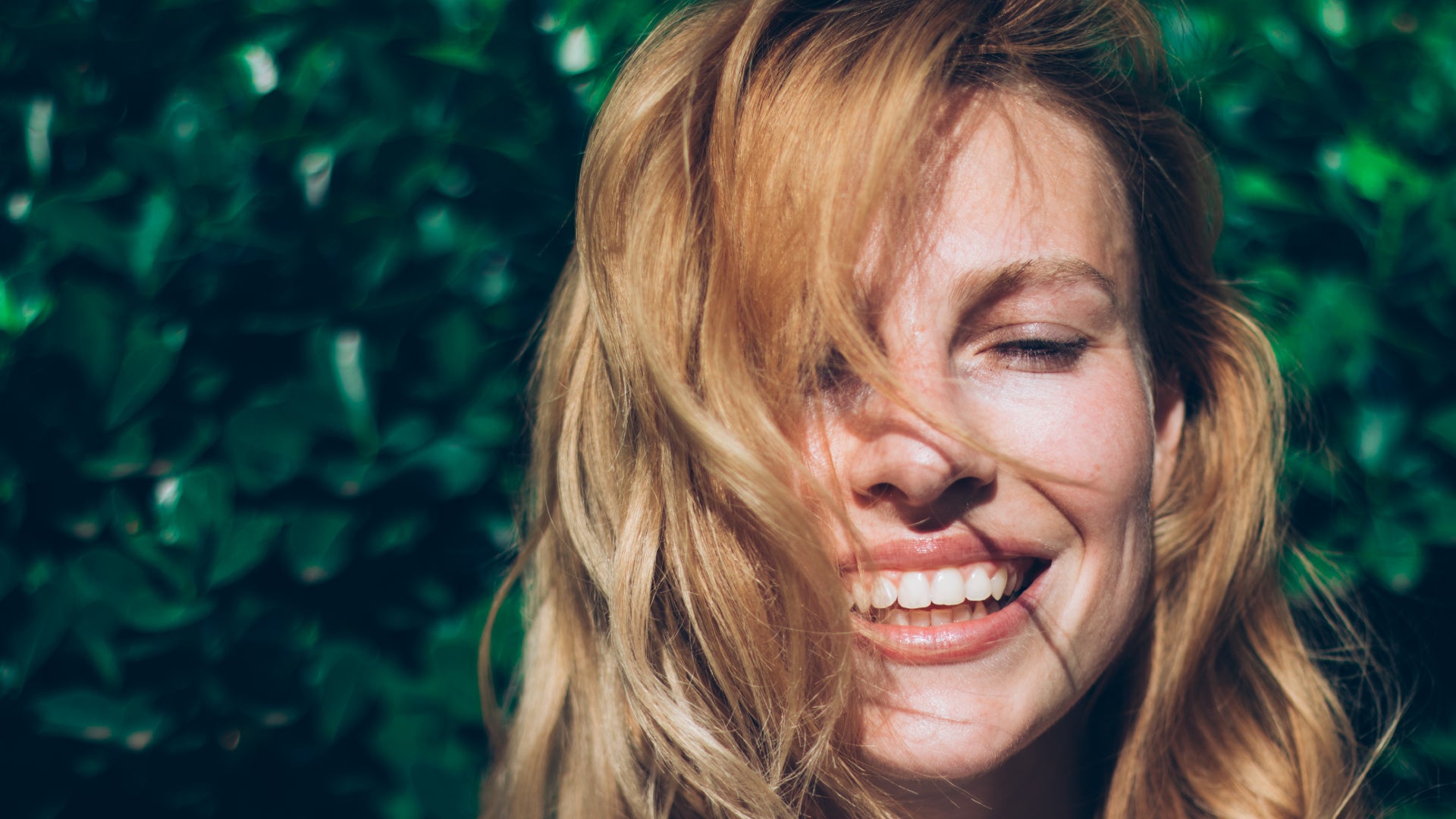 10 Reasons Why Niacinamide In Skincare Is Everything
Niacinamide is one of the most effective skincare ingredients for improving the overall health of your skin. Retinol, vitamin C, hyaluronic acid and friends all love to steal the limelight, but niacinamide is right up there and also deserves its fair share of attention. So, we're here to do just that...
Otherwise known as nicotinamide, niacinamide is a form of vitamin B3 that's found in many foods including meat, fish, poultry, beans, whole grains and green veggies. It's an essential nutrient for your health and well-being, and plays a vital role in your diet by converting fats and sugars into energy. 
As a topical treatment, niacinamide can also be used to treat a whole bunch of skin types and concerns, making it a total powerhouse in our minds. Here's what we know about the water-soluble vitamin that's having a big moment in skincare right now...
1. One of our favorite things about niacinamide is that, along with vitamins C and E, it's an effective antioxidant that works hard to help your skin neutralize free radicals. Not sure what free radicals are? In short, they're highly reactive molecules that have unpaired electrons in their outer shells. Free radicals are produced in the skin when you over-expose it to things like light, heat and pollution, and in order to stabilize themselves they snatch electrons from other molecules such as DNA, collagen and elastin. This results in major damage to the skin through a process called oxidative stress.
The good news, however, is that antioxidants are able to donate the odd electron to free radicals without losing stability. This means that skin damage is dramatically reduced and free radicals lose both the battle and the war.
This is why antioxidants such as niacinamide are such an important part of your skincare routine.
2. Niacinamide also has the power to increase the production of ceramides in the uppermost layers of the skin which helps maintain a strong, protective barrier and improves the overall resiliency of your skin.
Ceramides make up over 50 percent of the skin's composition making them pretty darn important. They're waxy lipids that work like glue to hold your skin together to help retain moisture and protect it from external factors like pollution and dry air. The problem is that ceramides become depleted with age – no surprise there, right? They also feel the hit from things like harsh skincare products and a poor diet.

And this is where niacinamide comes to the rescue. Studies show that niacinamide can increase the biosynthesis of ceramides and various other lipids which makes it a super-effective ingredient for improving the moisture levels in your skin. By maintaining top notch hydration, it also helps reduce the visible signs of aging such as dryness, dehydration, fine lines and wrinkles. Win win.
3. Great news for anyone concerned with aging around the eyes: niacinamide is a perfectly safe (and effective) treatment for the delicate skin around the eye area. It may even help improve crow's feet, dark circles, dryness and sagging. That'll be due to its clever way of boosting ceramide production.
4. Acne-prone skin loves niacinamide and various research seen in the International Journal of Dermatology and The Dermatology Times proves it. How so? Because niacinamide has powerful anti-inflammatory properties, meaning it helps reduce unwanted redness, inflammation and swelling. Something acne-sufferers know a lot about.
Patients with mild rosacea may also find relief from skincare containing niacinamide, but it's always wise to speak to a derm beforehand if you're concerned.
5. Topical niacinamide is an effective ingredient for improving texture, regulating oil production and helping to reduce enlarged pores. This makes it perfect for oily or combination skin types because it works hard to balance the skin without stripping it of essential moisture and protection.
6. Anyone with sensitive skin knows how tough it can be to find effective skincare that doesn't cause your skin to breakout. Well, niacinamide could be just the ingredient you're looking for...
As antioxidants and anti-aging ingredients go, niacinamide is a bit of a dark horse. Unlike retinoids and vitamin C (which we love, btw, they're just not for everyone), niacinamide is very well tolerated by almost all skin types. It can even help soothe and calm irritation caused by other ingredients or skin conditions such as rosacea or eczema. Just remember not to overuse it or it could have the reverse effect and exacerbate redness. So not what anyone wants.
7. Speaking of other skincare ingredients, niacinamide is a great way to help reduce the drying effects of active ingredients like retinol and salicylic acid due to its innate ability to strengthen the skin and help prevent moisture loss. Our advice, however? Either stick with a retinol/AHA/BHA at night and apply your niacinamide formulation in the morning, or let the professionals do the ingredient cocktailing for you. This will help prevent any amateur mishaps from causing your skin to flare-up. 
8. Niacinamide can be a good alternative for reducing hyperpigmentation if your skin is sensitive to stronger actives such as tretinoin. And similar to the cocktailing tricks mentioned above, it can also be combined with various brightening or lightening ingredients such as arbutin or kojic acid to help reduce sensitivities while targeting unwanted pigmentation. Neat, huh? 
9. The New England Journal of Medicine has produced some interesting research on the effects of niacinamide on skin cancer. Namely that niacinamide, when taken orally, can potentially help prevent new non-melanoma skin cancers from developing on previous skin cancer patients.
According to the American Journal of Preventive Medicine (AJPM), skin cancer is the most common cancer in the US and the annual cost of treating it is estimated to be in the tens of billions. Non-melanoma skin cancers such as basal-cell and squamous-cell carcinomas are primarily caused by over-exposure to UV radiation which is why wearing a daily, broad-spectrum sunscreen of SPF 30 or above is so important. Because of the studies as mentioned above, many top derms also recommend a daily dose of oral niacinamide to patients with a high risk for non-melanoma skin cancers.
10. There's a lot going for niacinamide and very little reason to doubt it as an effective anti-aging, anti-inflammatory ingredient… with benefits. Obviously, it's no miracle-worker, but then again, no skincare ingredient can completely turn back time and give you the baby-soft skin you were born with.
And it's always worth remembering that.