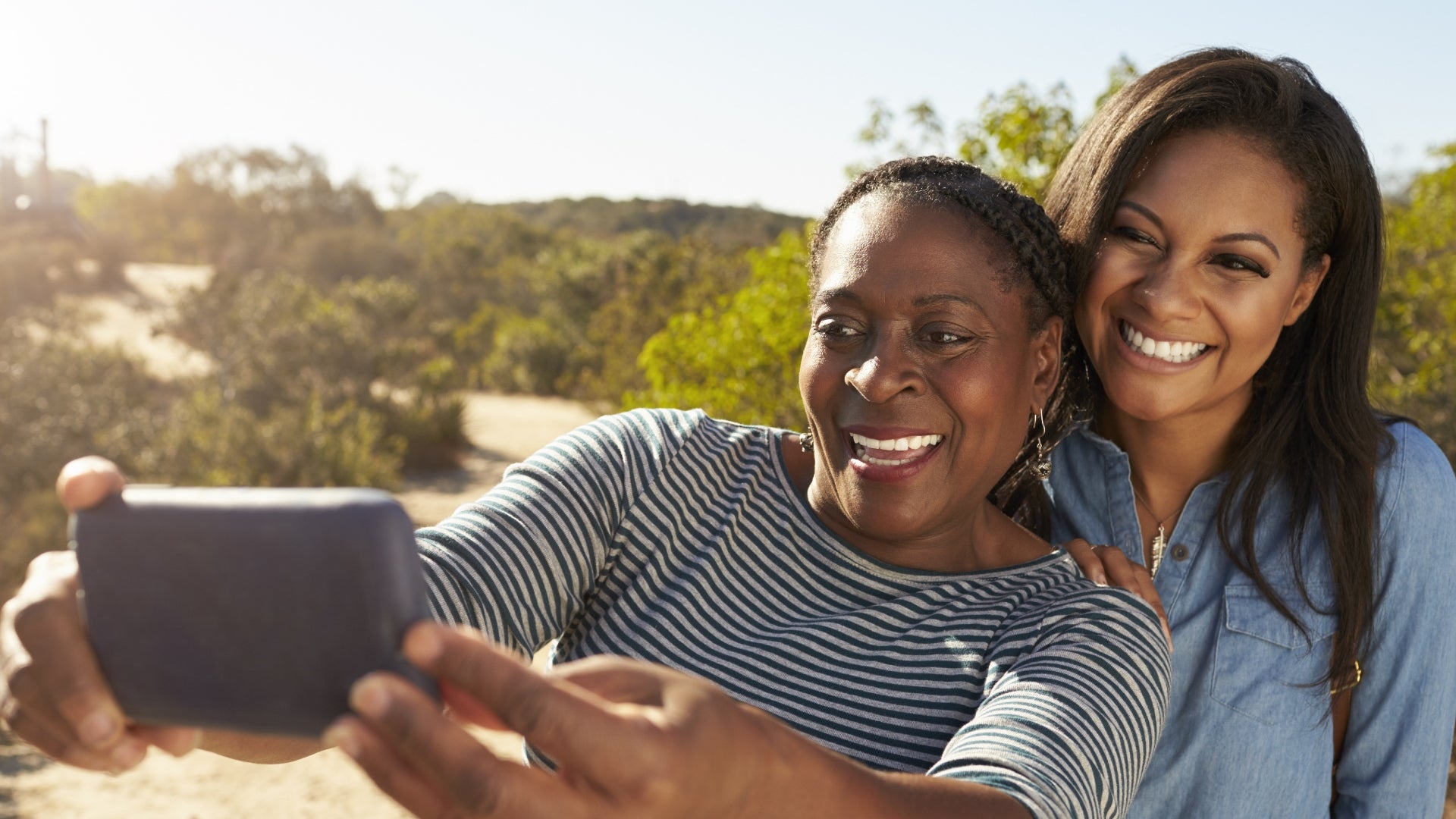 Serious About Aging Skin? Then You Need To Try These!
Big news, people: we have not one but two brand new collections of healthy aging skincare products to shout about. And boy are we gonna shout!
Aging is a funny business. Most of us hate our lined forehead or crow's feet, but when you think about it, mature skin that shows signs of a wear and tear should be a badge of honor. You're 50… 60… 70… 80… whatever, and this means you've lived for many, many years. You have so many stories to tell and you have the wrinkles to prove it. What an awesome privilege!
However, as fabulous as it is to be alive and well as the decades whizz by, it's human nature to crave for the skin you had at 25. But life isn't like that. We all age. And we should accept and celebrate that.
As skin ages, many things happen at a cellular level. Most importantly, your collagen and elastin levels deplete which makes your skin thinner, weaker, less springy and more susceptible to the visible signs of aging. Sebum production also slows down making your skin feel drier than it used to. Then there's all the other stuff like ceramides, hyaluronic acid and glycosaminoglycans (GAGs) which work together to help keep your skin hydrated, protected and moisturized. Yeah, they all go south too.
As if natural aging wasn't enough to deal with, it then gets turbo boosted by, well, life. UV radiation is obviously the biggest culprit here, but other things like stress, diet, environmental pollution and lack of sleep all play their part in the rate at which your skin ages.
It's no wonder, therefore, that your poor skin starts to look less perky as you mature. So, give it a break – it's endured a lot.
Celebrating your age is all well and good, however, but you want your skin to be as healthy as possible, right? Thankfully, there are many ways to help soften the blow of aging skin. Sunscreen, of course, is the major one. Then there's the rest of your skincare regime which should include a gentle cleanser, facial serum, eye treatment and moisturizer at the very least. Granted, we have plenty of fabulous and extremely effective options that cover all these bases. We know that. You know that. But still, aging is important business and we've always felt like we were missing some seriously targeted products to help you age healthily and optimally.
Well, good news. Our scientists and developers have been working hard for many months to create five new healthy aging solutions to help maximize your skin's potential as it matures. And yes, we know that five new products are a lot to take in, but don't panic as they've been split into two collections – Collagen to help prevent and tackle the early signs of aging, and Longevity which works on correcting the existing signs of aging skin and protecting it from further damage.
So let's give a warm welcome to aging skin's new BFFs…
The Collagen Collection
For Proactive, Healthy Aging Prevention
Did you know, your skin starts to produce around 1 percent less collagen every year from around the age of 20? Of course, everybody is different and you may be one of the lucky ones who manage to hold on to their full whack of collagen until much later. But the truth is, collagen depletion will happen eventually. And that's a crying shame for the look and feel of your skin because collagen is an important protein that provides a foundation for healthy skin, acting like a brick wall to give it strength, structure and support.
Looking after your collagen at an early age is a great way to ensure your skin matures beautifully and naturally. And this was the exact thought process behind our NEW Collagen duo – Firming Collagen Day Lotion and Smoothing Collagen Serum.
Each patent-pending product is crafted to help strengthen your skin's barrier function and comes packed with science-backed ingredients like vegan collagen peptides, ceramides, green algae and superfruits. Each of these ingredients were specifically chosen to fortify the skin, enhance firmness and shield your skin from environmental nasties. Everything you need when the early signs of aging start to appear.
Read more about the new Collagen products here…
The Longevity Collection
For Corrective, Healthy Aging
No matter how much you try to eradicate fine lines, wrinkles, dark spots and sagging skin before they appear, they'll eventually get you in some way, shape or form. And if your skin is already showing signs of aging you're going to love our NEW Longevity collection which includes three corrective healthy aging products: Renewing Longevity Moisturizing Cream, Depuffing Longevity Eye Cream and Rejuvenating Longevity Serum.
Formulated to help slow down the aging process of your skin, these patent-pending formulas not only help protect your skin against UV and blue light damage but they work hard to reduce the appearance of fine lines and wrinkles that have already appeared. And all this comes without the powers of the mighty (but often irritating) retinol.
As you know, retinol is the gold standard of the anti-aging world and has decades of proven research under its belt to show what a total baller it is for increasing cellular turnover, strengthening the skin's supplies of healthy collagen and thus improving the tone, texture and hydration of your skin. The issue is that retinol can be a real headache for some skin types, making it dry, itchy, red and uncomfortable.
So, what's the alternative? Well, we've packed our new Longevity products with what the internet is coining 'nature's alternative to retinol,' – bakuchiol. Bakuchiol is a botanical extract that's derived from the leaves and seeds of the babchi plant. It's been used in traditional Chinese and Ayurvedic medicine for years to treat the skin and has more recently been proven to show similar anti-aging benefits to retinol – minus the irritating side effects. Gentle, non-irritating, ideal for morning and nightly use AND great for all skin types (even sensitive) bakuchiol is making a real name for itself right now.
All of our Longevity products harness the power of this incredible, natural powerhouse and combine it with other science-backed ingredients like snow algae and lingonberry stem cells. What's more, clinical studies on these products are already showing fantastic results with 90 percent of users agreeing their skin's roughness and dryness improved after 12 weeks *.
Read more about the new Longevity products here…
We can't wait for you to try out these new skincare formulations. So what are you waiting for? Add to cart, now ;)
* Bakuchiol study conducted through Sytheon Ltd. Individual results may vary and are not intended to replace personalized skincare advice from a qualified healthcare professional.