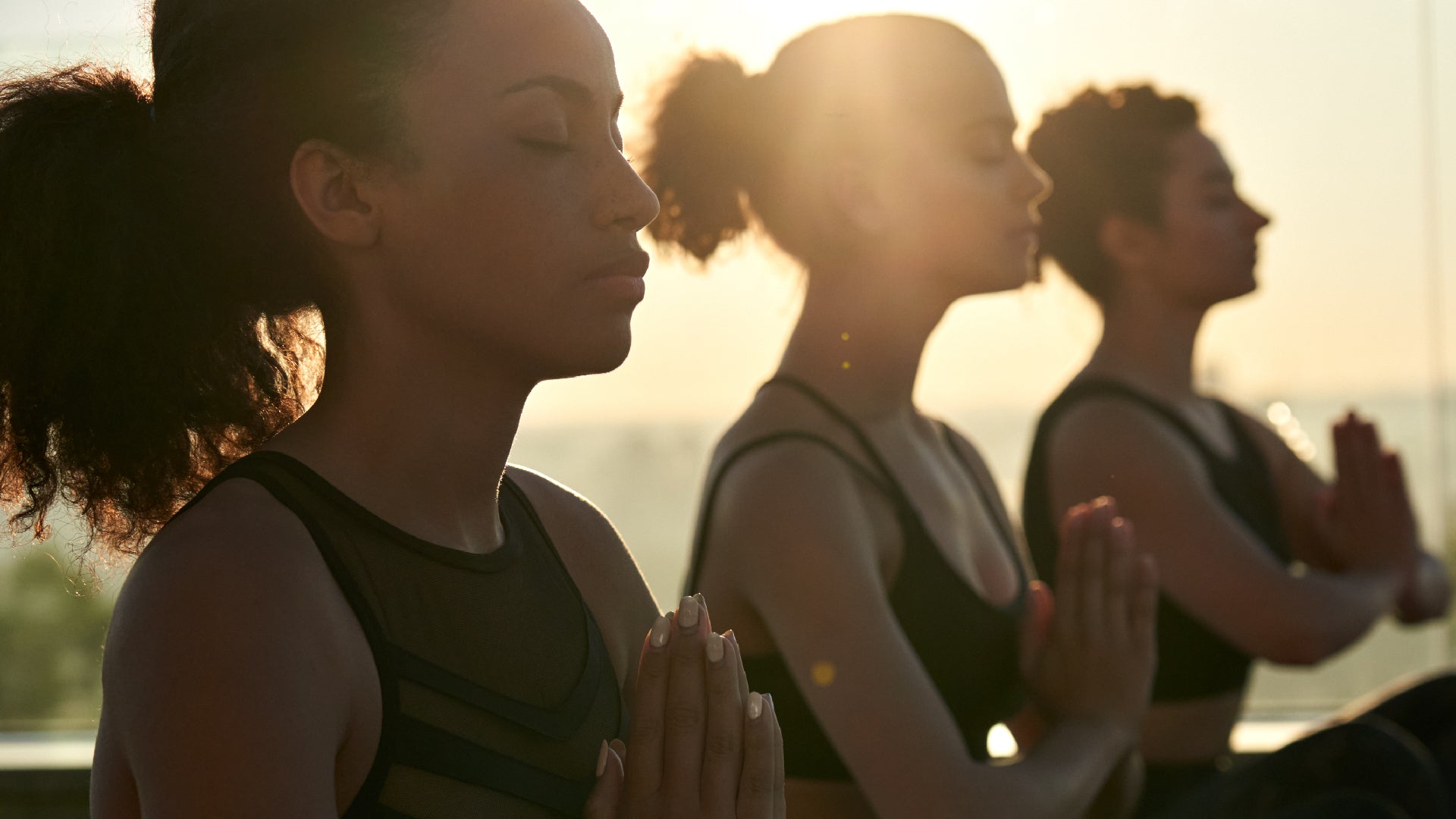 What Are The Best Holistic Ingredients In Skincare?
What are holistic skincare ingredients and what can they honestly do for your skin?
Don't get us wrong, we love safe and effective synthetically-created skincare ingredients here at TruSkin. After all, without them our lives would be devoid of some true powerhouses like retinol and vitamin C. And frankly, we're not willing to give those up.
At our core, however, we're all about combining science-bred substances with natural, holistic ingredients sourced directly from our planet. Why? Because not only does this avoid overloading skin with unnecessary additives and irritants, but it's better for the world AND, we wholeheartedly believe, better for your skin.
But first, what does holistic mean? According to Merriam-Webster, the definition of 'holistic' is 'relating to or concerned with whole or complete systems rather than the treatment of parts.' You've heard the phrase, 'the whole is greater than the sum of its parts,' right? This is the essence of holism (or 'wholism' as it's also known… *penny drops). 
In terms of skincare, holism is all about using natural and/or organic ingredients to improve your mind, body and spirit and help create a feeling of total wellness across the entire body. It's not simply about treating the surface of your skin for a quick, but often short-term, fix. It's deeper than that and looks at the bigger picture in a bid to understand and address the root cause of your skin concerns to yield better, longer-term improvements.
As you know, your skin is a major reflection on your mental and physical health as a whole. Stress, for one, can wreak havoc on your complexion, causing inflammation, dryness and breakouts, to name just a few. Ditto when it comes to things like wayward hormones and food allergies. Holistic skincare aims to work in harmony with better lifestyle habits to counteract any internal and external forces that may be affecting your skin. By tackling your concerns from both the inside and the outside, holistic therapy aims to create a better balance, which not only improves your health… but also your skin.
Hopefully that all makes sense, but if it's still a tad confusing, just remember this: holistic skincare ingredients are centered around improving your entire being and they're always defined by nature. Essential oils, plant extracts, herbs and phytonutrients, all of these are holistic ingredients.
So, what are some of the best? Good question. Here are our current top five.
1. Tea Tree Oil
Tea tree oil is steam-distilled from the leaves of the Australian melaleuca alternifolia tree. Native Aborigines have used it for centuries to heal their skin, and over the years it's become a trusted favorite among holistic therapists. Why is it so revered? Because as acne-clearing, skin-purifying ingredients go, tea tree oil is pretty hard to beat. It's naturally chock-full of antimicrobial and anti-inflammatory properties which means it not only fights off acne-causing bacteria at skin's surface, but also helps reduce the oiliness, facial redness and irritation that always come as part of the acne deal.
Try our truly unique new Tea Tree Super Cleanser + to see and feel the benefits of this awesome essential oil.
2. Chamomile
A real superstar in the holistic skincare world, chamomile (anthemis nobilis) contains powerful antioxidants, making it a beauty for fighting off damaging free radicals and helping keep your skin strong, soft, youthful and radiant. Just like the calming benefits of a nighttime cup of chamomile tea, topical chamomile is also super-soothing on your skin. Oh, and it's an anti-inflammatory thanks to its abundance of flavonoids, meaning it doesn't merely offer immediate comfort for irritated or sensitized skin, it also helps fight inflammation in the long run.
Chamomile is part of the magic of Tea Tree Super Cleanser+, and it's also blended into our Vitamin C Deep Hydration Night Cream – because chamomile in a night cream totally figures, right?
3. Aloe
We heart aloe and formulate it into all of our skincare products except one (more on that particular product later). Aloe's piece de resistance is the juicy, water-rich gel found in its leaves, which is brimming with skin-loving enzymes, minerals, vitamins and amino acids, plus anti-inflammatory, antioxidant and antibacterial compounds.
Similar to tea tree, aloe has been used for eons, in this case to help hydrate and soothe skin. But it's not just a healing champ primarily used for sunburn and chaffing (although it's pretty darn great at that). Aloe also contains phytosterols which are cholesterol-like molecules that help strengthen skin's barrier function. And your barrier function lays the foundation for healthy, strong skin, so it's super important, especially in holistic skincare. Check out the ingredients list of your favorite TruSkin product – chances are it'll be somewhere near the top. Because yes, it's that good.
4. Dead Sea Salt
Another healing superpower that's incredible for countering inflammation, redness and dry skin, there are no prizes for guessing where Dead Sea salt comes from. Yes, it's extracted from the Dead Sea in Israel which is known as one of the saltiest bodies of water on Earth.
Unlike most sea salt which consists primarily of sodium chloride, Dead Sea salt contains a higher concentration of more beneficial minerals such as magnesium, potassium, zinc, calcium and sulfur. Magnesium, for example, is great for hydrating your skin, boosting cellular turnover and strengthening that all-important barrier function. Meanwhile, sulfur works a little like salicylic acid to reduce excess sebum and fight acne breakouts. Along with many other fabulous holistic ingredients, you'll find Dead Sea salt in Tea Tree Super Cleanser +.
5. Rose Water
Remember that one single product we mentioned earlier that doesn't contain aloe? Well, Rose Water Refreshing Facial Toner is it. And the reason it doesn't harness the skin-soothing powers of aloe? Because it contains just one, pure, unadulterated ingredient: rose water.
Rose water is created by steaming rose petals in water and it's frequently used in skincare because of its antibacterial, antiseptic and anti-inflammatory properties. Of course, this makes it a shoo-in for red, itchy or sensitive skin, but it's not just a one-trick pony. Rose water is also super-hydrating, making it ideal for parched skin. It's also great at balancing skin's pH levels and controlling wayward sebum production, which is excellent news for anyone looking to improve the appearance of enlarged pores.
Of course, a truly holistic skincare regime also encompasses other positive lifestyle habits to further balance your skin and body while improving your emotional wellbeing. This means stress, cruddy sleep, an unhealthy diet and smoking are all major no-nos. Try to work on these if any of them ring true.