TruSkin Niacinamide (B3) Facial Serum
TruSkin Niacinamide (B3) Facial Serum
<! –– Bazaarvoice Shopify Integration Version 2.0 ––>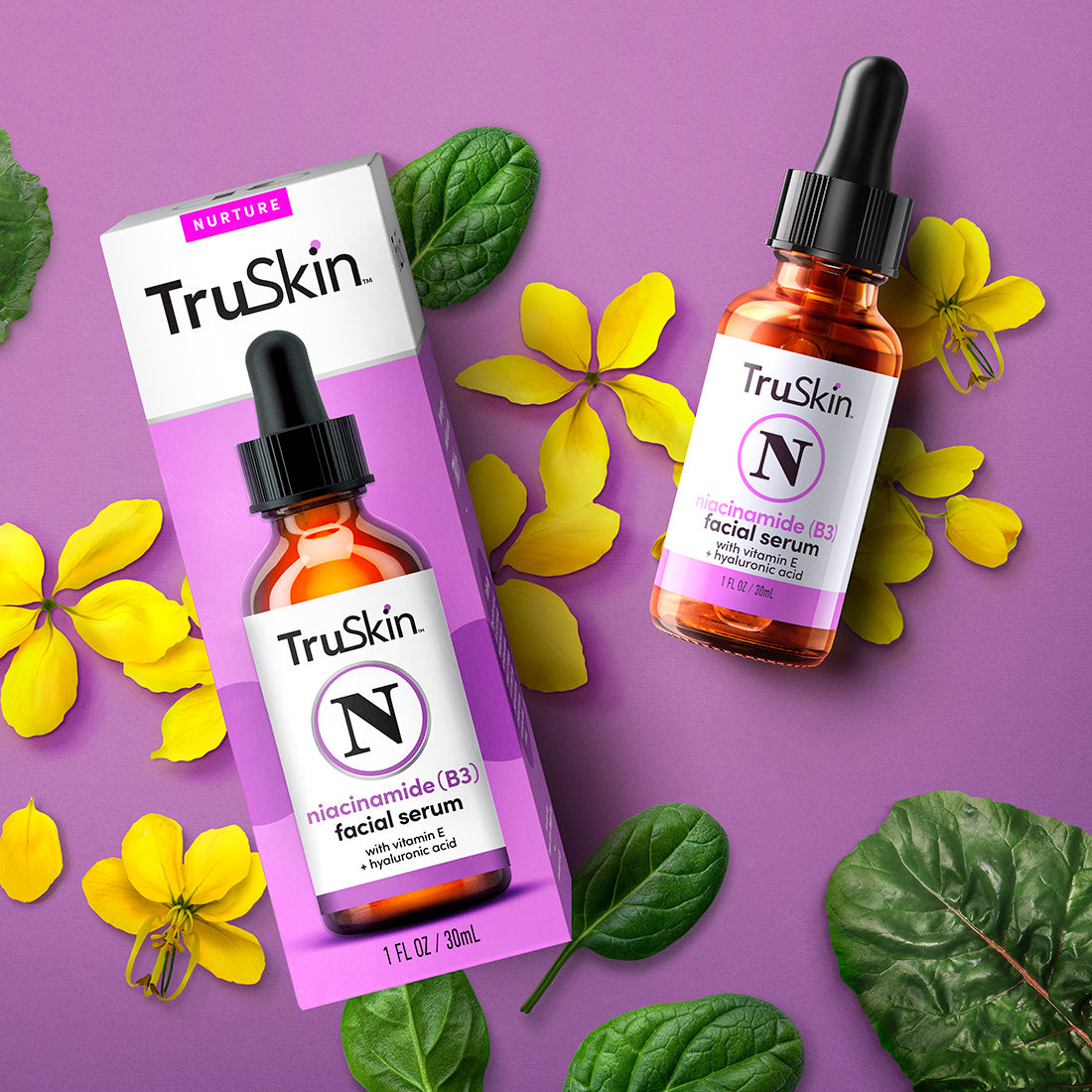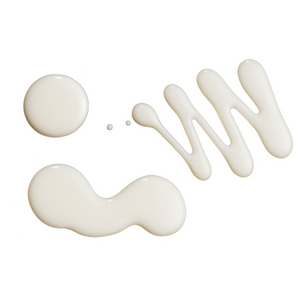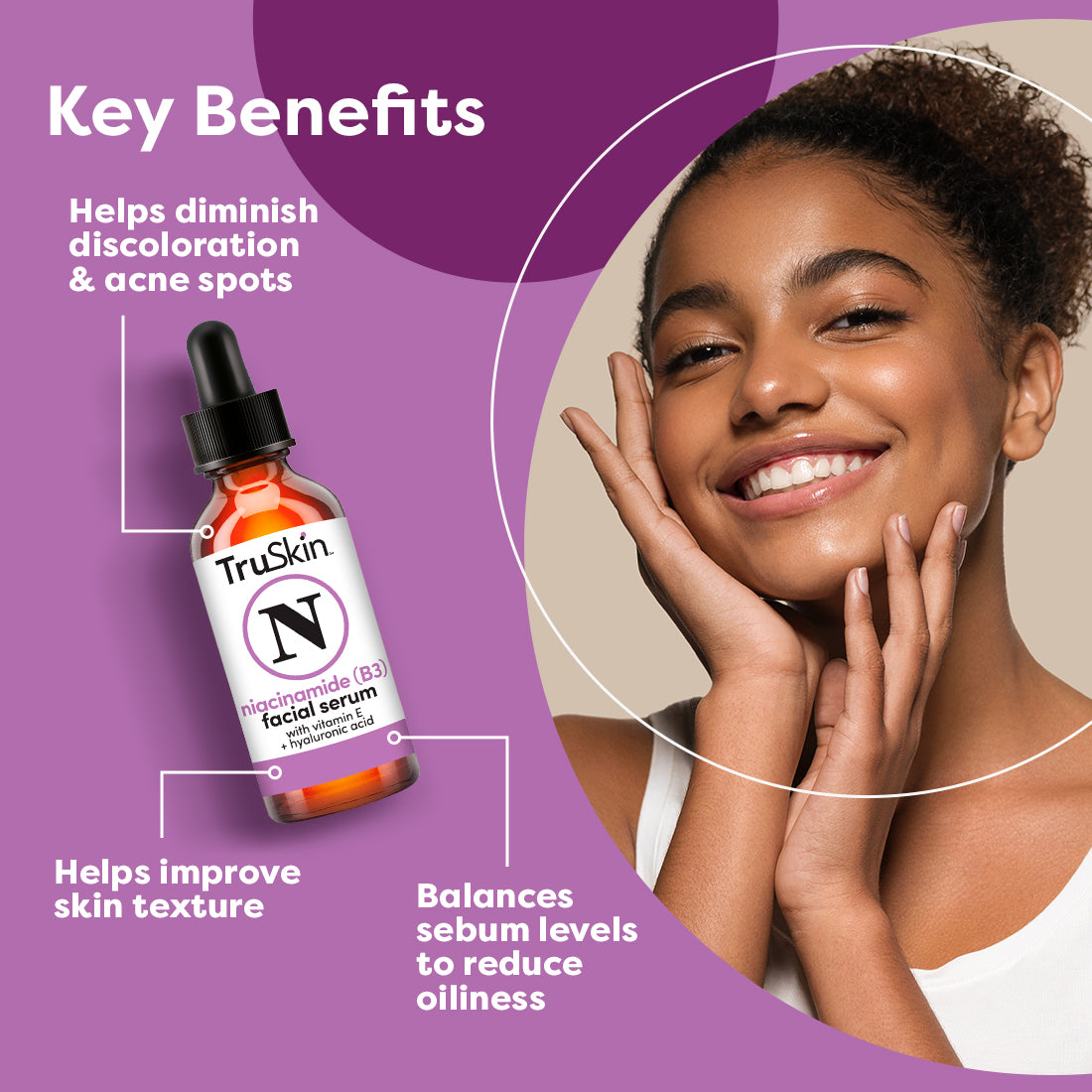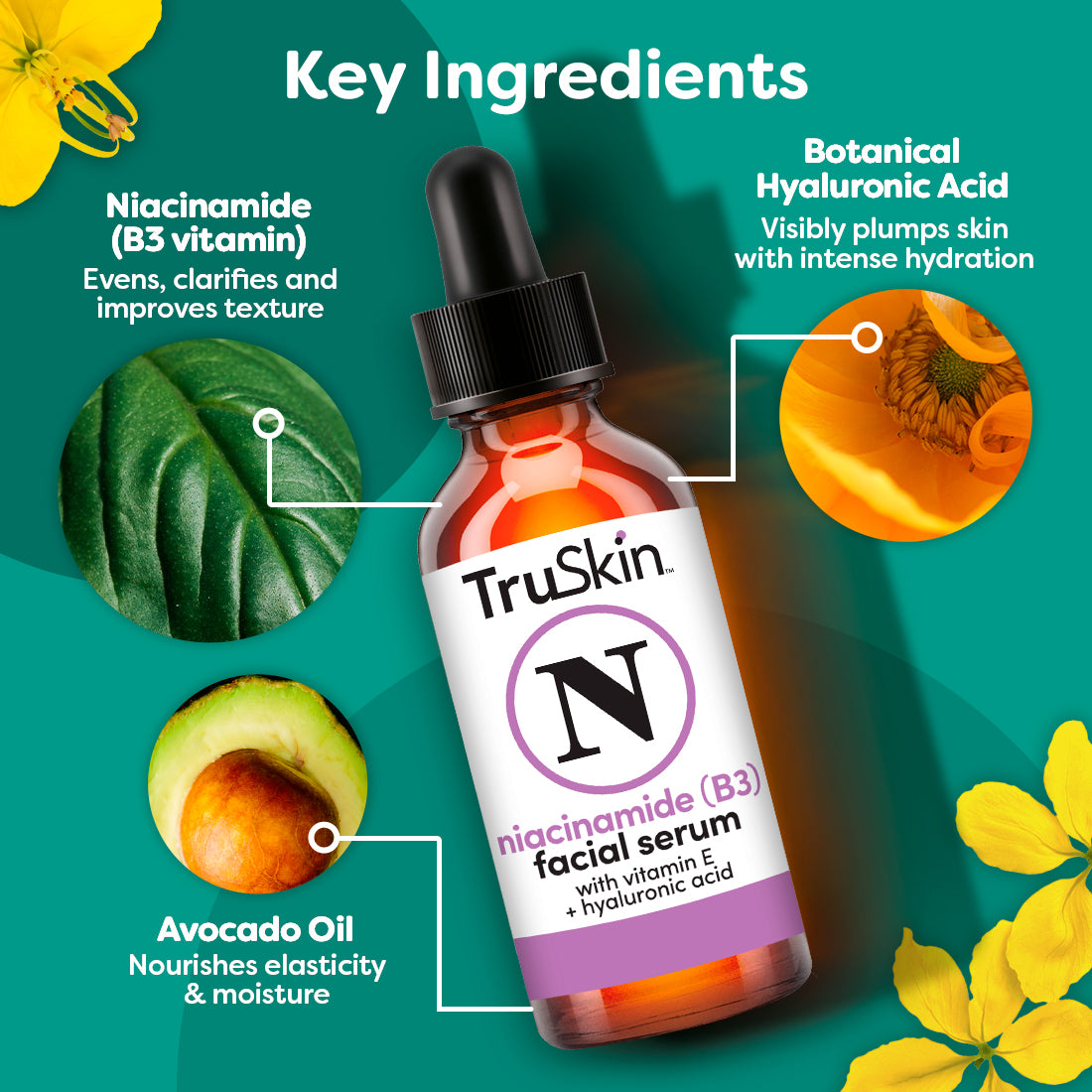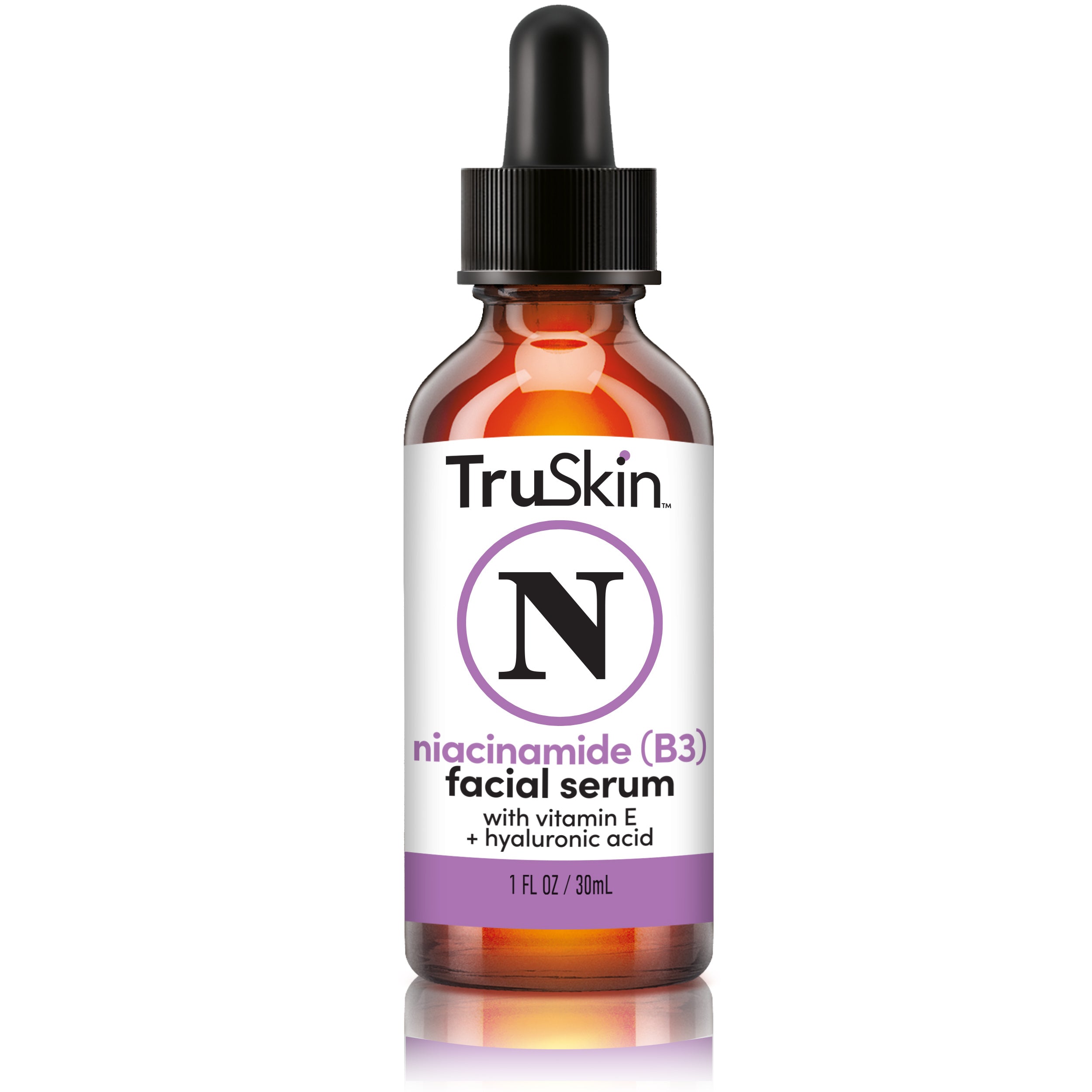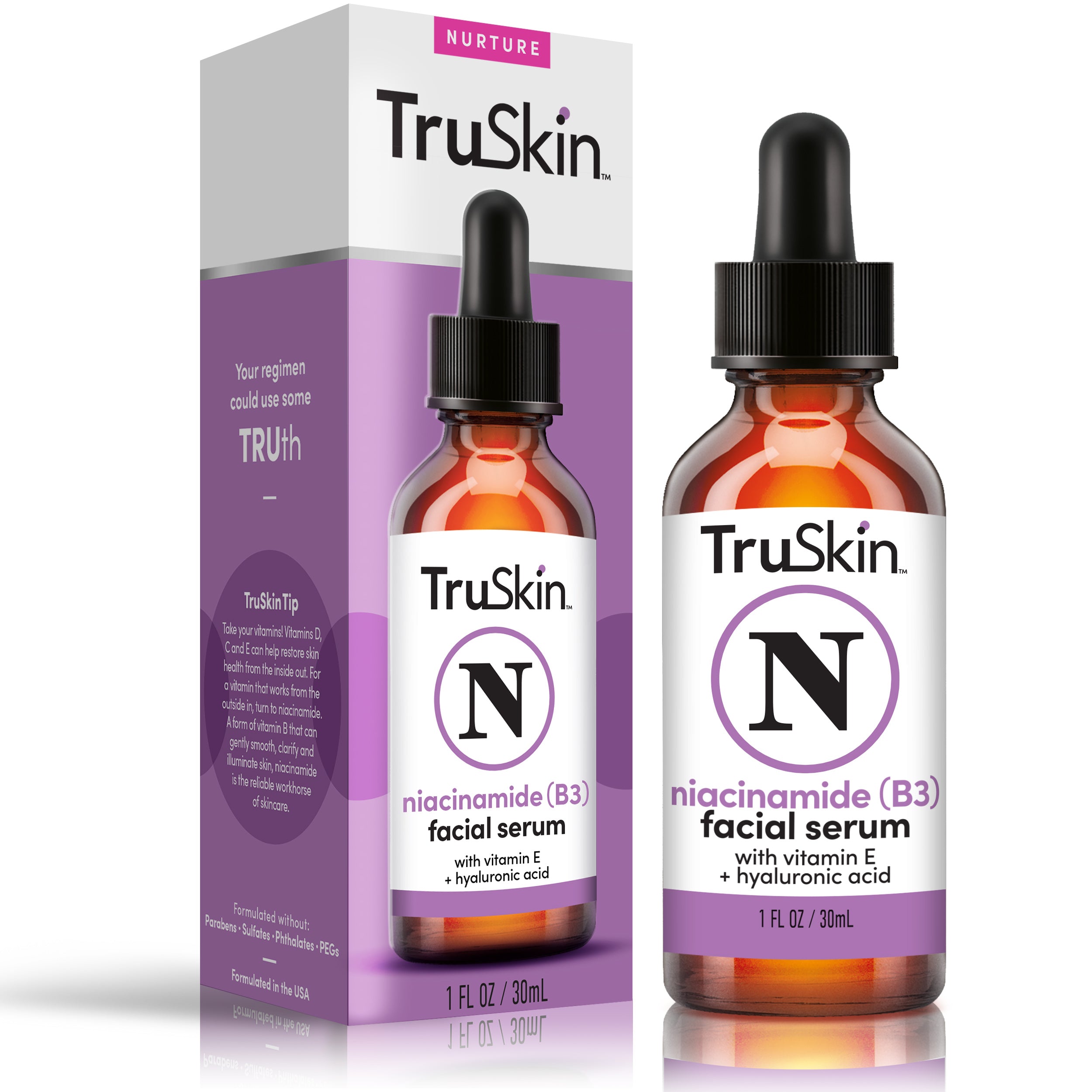 TruSkin Niacinamide (B3) Facial Serum
<! –– Bazaarvoice Shopify Integration Version 2.0 ––>
This light, silky formula harnesses the power of Niacinamide to reveal supple, smooth, more resilient skin by targeting discoloration, blemishes, and pores while reducing oiliness.
Product Details

Proven to be one of the most effective ingredients, Niacinamide is known for helping to minimize roughness and reveal supple, smooth, more resilient skin. Our soothing, nutrient-dense Niacinamide Serum blends with skin-rebalancing antioxidants, like Botanical Hyaluronic Acid and Avocado Oil, to deliver a complexion-changing journey in just one step. Niacinamide, aka nicotinamide, is a form of vitamin B3 prized for its ability to dramatically smooth, clarify, and illuminate tone by nurturing skin function. In time, this recalibrating ingredient encourages self-care mechanisms to hit their stride, freeing up skin to perform at and look its best. This light, silky formula harnesses that power to target discoloration, laxity, blemishes, and attention-seeking pores, putting skin on the road to renewal.




This potent, multi-correctional serum is formulated to even, clarify and brighten with nutrients shown to regulate sebum and pigmentation while calming angry skin. Blended with avocado oil, to nourish elasticity and moisture with a bounty of antioxidants and vitamins, and Botanical Hyaluronic Acid to support skin hydration and health, Niacinamide has a reputation for progressively diminishing discoloration and blemishes to unveil a more even, radiant complexion. For an extra restorative kick, a delicate hint of lavender rounds out this potent peacekeeper, making for a relaxing aromatic ritual.




Our purposeful, plant-powered blends not only give skin the nutrients it needs to enhance its own firmness, barrier function, suppleness, and luminosity, all things skin needs to be and stay healthy, but also prioritize skin-friendly formulations of well-known ingredients to ensure that all skin types can enjoy these benefits without irritation.

Key Benefits

• Helps Diminish Discoloration & Acne Spots

• Balances Sebum Levels to Reduce Oiliness

• Helps Improve Skin Texture to Reveal Soft, Smooth Skin




NO Parabens, NO Sulfates, NO Phthalates, NO PEGs

Recommended For

While this serum is formulated for all skin types, it works best for:

• Acne

• Clogged Pores

• Uneven Tone

• Dark Spots

• Oily Skin

• Sensitive Skin

How to Use

After using your favorite TruSkin Cleanser and Toner, apply 3-5 drops of serum to clean fingertips and gently smooth product onto clean face and under eyes (avoiding direct contact with eyes). Allow to fully absorb, then follow with your favorite TruSkin Moisturizer and Sunscreen.




Product can be used on face, neck and back of hands morning or night each day.




*IMPORTANT - ALWAYS do a patch test by applying the serum to a small area of your arm, face or neck at least 24-48 hours before applying to your entire face to make sure the ingredients are suitable for your skin.




FOR EXTERNAL USE ONLY

Clean & Potent Nutrition For Skin
Cruelty-free, premium skincare with purposeful, plant-powered formulas that work together to nourish skin and maximize results.
What Our Customers Are Saying
<! –– Bazaarvoice Shopify Integration Version 2.0 ––>