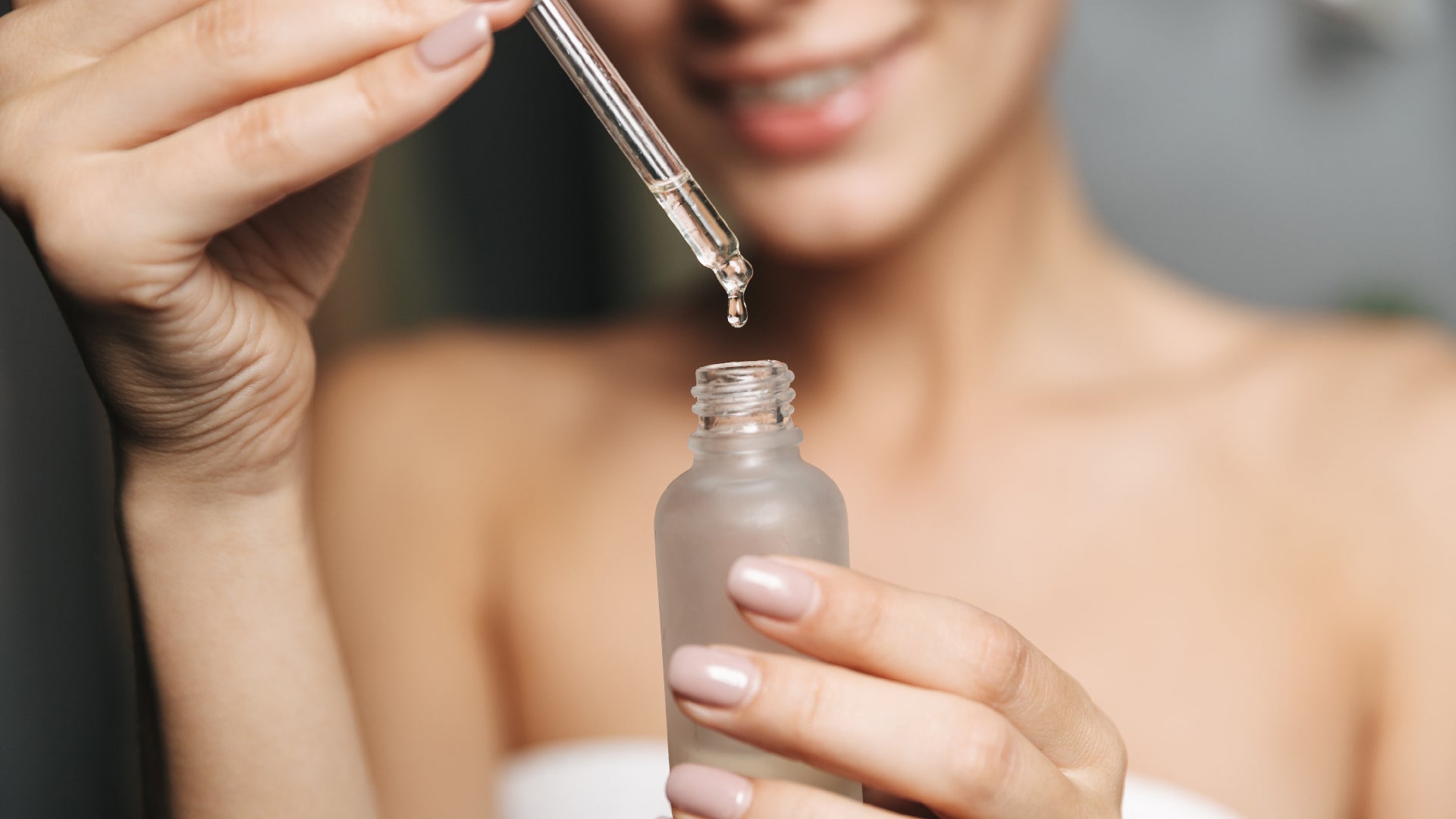 Skincare Microdosing: What's That All About?
Feel like you might be overloading and stressing out your skin? Then the best ways to get results from your skincare is to go low and slow. Say hello to skincare microdosing...
Many skincare fads come and go and oftentimes they're not worth the time of day (here's looking at you 'slugging'). But every now and again, something crops up that actually does your skin the world of good.
One such thing is microdosing. To be honest, skincare microdosing isn't a new phenomenon, but something we've advocated forever – it's simply been given a name. So, what does it mean? Simple: it's the process of using lower concentrations of active ingredients in your routine, so as not to irritate your skin with potent skin-changers like retinol, vitamin C and exfoliating acids like glycolic and salicylic. These kind of active ingredients are extremely effective on the skin, but they can be a little too effective and intimidating for some folks, causing no end of problems like unwanted redness, dryness or irritation.
Even if you don't have sensitive skin, your skin can only take so much before it will start freaking out and reacting to this bombardment of ingredients. Take exfoliating acids, for example. Use these in high strengths every day and you skin's natural renewal system simply won't be able to keep up, risking flaking, peeling, redness and dryness. Continue on this 'no pain, no gain' road and you could even risk longer-term damage such as dermatitis and sun damage.
Applying such ingredients in smaller doses, however, is a much better way to treat your skin with respect. It's all about paring back your regime to avoid overloading your skin with a complicated cocktail of powerful ingredients and products. This gives your skin time to accept and better tolerate these potent, active ingredients, allowing you to safely use retinol and friends more regularly while avoiding damage to your skin's all-important barrier function.
Your skin's barrier is the absolute foundation to a healthy complexion. This is the very top layer (the stratum corneum) which works hard to defend your skin from environmental toxins and damage, while simultaneously retaining water to keep it soft, supple and well moisturized. If you upset your barrier with a super harsh skincare routine, beware because it will thank you with dryness, redness, breakouts, itching, inflammation, sensitivities and no end of other problems. So, you gotta treat it with respect. This means gentle cleansing, no hot water, exfoliating with care and never overloading it with too many active ingredients, lotions and potions – aka microdosing.

The 3 Rules Of Skincare Microdosing
Is your skin feeling overwhelmed by an over-zealous daily routine right now? Then here's how to cut back and nail this microdosing malarkey…
1. Refine Your Skincare Regime
Microdosing traditionally takes on the form of using low rather than high concentrations of active ingredients. This means you don't need to waste time hunting down the latest, super potent anti-aging serum that promises a massive hit of 5 percent retinol. Instead, look for products that contain smaller amounts (even 0.1 percent of retinol can offer great benefits).
A great trick here is to try a moisturizer instead of a serum. Moisturizers usually contain less active ingredients and don't penetrate your skin as deeply as serums, meaning they're kinder to sensitive skin. Try our Retinol Moisturizer for a gentle hit of retinol with much less chances of causing irritation.
You could also think about swapping out some potent ingredients for their gentler alternatives. Pure vitamin C, for example, is known as l-ascorbic acid and, while this provides awesome brightening and antioxidant protection for your skin, l-ascorbic acid is extremely powerful and can irritate some skin types. Instead, we use a vitamin C derivative called sodium ascorbyl phosphate in our Vitamin C Facial Serum and, in fact, across all of our C products. Sodium ascorbyl phosphate is way kinder to your skin and much safer to use daily as long as your skin can tolerate it. Not sure it can? Then carry out a patch test first. In fact, even if you think your skin will be OK, it's always prudent to patch test, just in case.
Other ways to successfully microdose? Pare down your routine to just the essentials you know are good for your skin. The three absolute musts are cleanser, moisturizer and sunscreen, then you can add in one or two treatments, an eye cream and you should be golden.
Finally, always use your products as directed and never apply too much – this is literally the opposite of what microdosing is trying to achieve! For help on how much product you need, check out our handy guide, right here.
2. Be Patient
Of course, there has to be a trade-off from using lower concentrations of active ingredients rather than going for the heavy-hitters. And this is, it will take a little longer for your products to show visible results.
But come on now, if you're noticing some skin sensitivities, waiting a few extra weeks (around six to eight is probably the sweet spot) will be so worth it in the long-run. And hey, if your skin adapts to ingredients pretty swiftly, you can always up your dosage accordingly. It's all about listening to your skin.

3. NEVER Microdose SPF
If there's one product you should never scrimp on, it's sunscreen. Too much of a good thing simply does not apply here. According to the American Academy of Dermatology (AAD) you should apply a sun protection with at least SPF 30 to your face every morning to block a good 97 percent of the sun's UVB rays. You must also look for broad-spectrum formulations that offer UVA as well as UVB protection. UVA rays are the ones that age you up (think A for aging), while UVB rays are responsible for burning (B for burning). And they can both lead to skin cancer, so it's vital to protect your skin from the works.
Apply your sunscreen generously (again, no microdosing, please) and don't give up in winter. The sun can damage your skin just a much when the weather's lousy as when the sun is at its best. End of discussion.