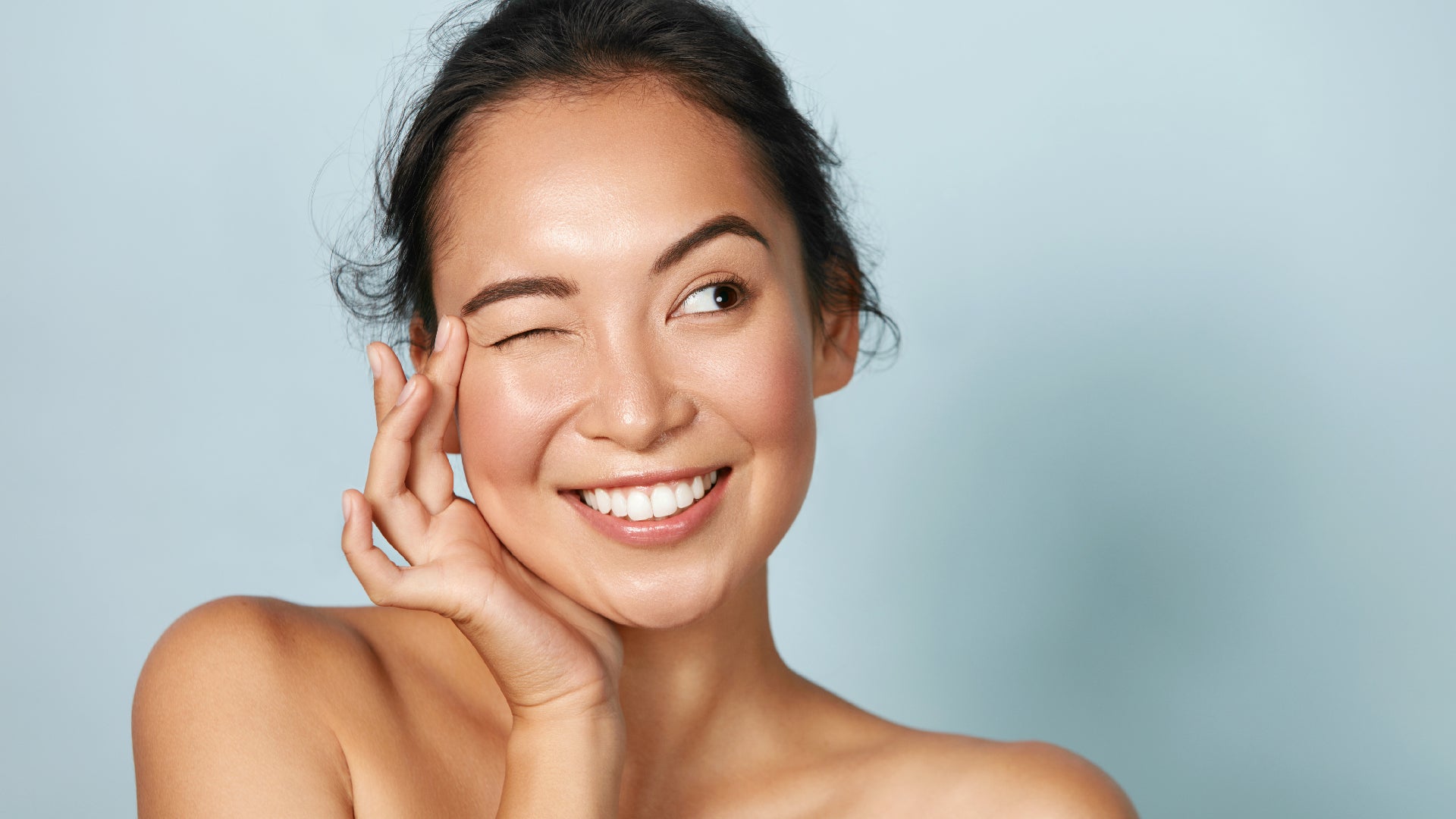 How To Nail An Effective Anti-Inflammatory Skincare Routine
Inflammation and facial redness? Good. Bye. 
Whether your inflamed skin is self-inflicted (here's looking at you, sunshine) or down to more underlying concerns such as rosacea, eczema or acne, there's no denying the frustration of having to deal with red, angry skin. We're talking mild annoyance at best, true discomfort at worst.
What's more, inflammation can occur at any time, often with zero warning. So, if you're noticing unusual changes in your skin right now, including things like redness, itching, chapping and/or stinging, your skin is clearly crying out for help.
Thankfully, we've got your back because here's a deep dive into skin inflammation, including what to look out for, plus how to treat upset skin with some simple lifestyle choices and anti-inflammatory skincare.
What Is Skin Inflammation?
Inflammation (of any type) is your body's way of reacting to some kind of unwanted disruption. It's basically an immune response that occurs when your body is subjected to an injury, infection, allergen or existing disease or internal condition.
When it comes to your skin, inflammation causes blood vessels beneath the surface to dilate. This allows your immune system to be able to reach, and therefore deal with, the affected area quicker and more easily. Pretty smart, granted, but not a nice experience because skin inflammation often manifests itself as some kind of rash that goes hand in hand with redness, itching, flaking or burning.
No. Fun.
What Causes Skin Inflammation?
Skin inflammation comes in two guises: acute and chronic. Acute inflammation is the quick-fire (no pun intended) version that develops quickly and is your body's response to a certain trigger. These triggers can be anything from overexposure to the sun to an ill-advised skincare ingredient. And good news: this kind of inflammation is usually short-term.
Chronic inflammation, on the other hand, is a more long-term kind of inflammation that builds up over time and hangs around longer than it really should. It often occurs as an autoimmune response to stress or something in your diet but can also be genetic, manifesting as chronic skin conditions like rosacea, eczema or psoriasis.
Chronic inflammation can last months or even years, so if your skin inflammation isn't going away, see your doctor or a dermatologist to try to get to the root of the problem. Diagnosing chronic inflammation? Priceless.
Acute inflammation, on the other hand, typically goes away after a few days or weeks. You just need to make a few smart tweaks to your lifestyle like avoiding overexposure to the sun, sleeping well, simplifying your skincare routine and eating an antioxidant-rich diet. And it's imperative to include some gentle, anti-inflammatory ingredients in your skincare routine.
Let's look at some of the best, shall we?
6 Anti-Inflammatory Ingredients Your Skin Will Love
1. Aloe
Used for centuries to soothe and calm the skin, aloe is one of our all-time favorites – in fact we love it so much, we pack it into almost all of our products. The good stuff comes from its leaves, which contain a water-rich, medicinal gel that's packed with skin-loving enzymes, minerals, amino acids, vitamins and a whole bunch of anti-inflammatory and antibacterial compounds. Together, these are known for helping to reduce swelling, minimize itching, accelerate healing and even fight breakouts.
Aloe also contains phytosterols – cholesterol-like molecules that reinforce the structure of cell membranes by increasing collagen and hyaluronic acid production. This strengthens the skin's barrier function and helps reduce transepidermal water loss (TEWL), making it an ideal way to hydrate and moisturize your skin.
Try: Vitamin C Brightening Moisturizer
2. Green Tea
Not only is it great as your morning brew, but green tea (aka camellia sinensis) also makes for an awesome skincare ingredient thanks to its high concentration of polyphenols. Polyphenols are antioxidants that work to protect plants from UV damage. They also have anti-inflammatory properties, which make them a shoo-in when it comes to soothing and protecting your skin from unwanted redness and irritation.
Try: Hyaluronic Acid Facial Serum
3. MSM
Otherwise known as dimethyl sulfone or methylsulfonylmethane which, granted, are both a bit of a mouthful, MSM is a naturally-occurring sulfur compound. Sulfur is often called 'nature's beauty mineral' because it's somewhat of an overachiever when applied to your skin. How so? Well, it's been shown to boost circulation, fight inflammation and accelerate collagen and keratin production. Its anti-inflammatory qualities, in particular, are great for reducing puffiness and swelling and it's often used to help conditions like acne, eczema and rosacea.
Try: Vitamin C Brightening Cleanser
4. Niacinamide
Here we have another fabulous anti-inflammatory vitamin (B3, to be exact). Studies show that niacinamide is super effective for treating inflammatory skin conditions like psoriasis and acne. It happens to be very well tolerated by most skin types and works hard to reduce redness, dryness and itching.
Research also shows that applying topical niacinamide may help increase the production of ceramides in the top layers of your skin. What are ceramides? Well, they're waxy lipids that are an essential part of your skin's barrier function, holding it together to help retain moisture, reduce irritation and protect your skin from external nasties. Of course, like all good things in your skin, ceramides deplete with age, so anything you can do to improve levels is a win-win. Hello niacinamide!
5. Vitamin E
Every anti-inflammatory skincare routine must contain antioxidants to help skin fight inflammation caused by free radicals. And vitamin E is up there as one of the best. Vitamin E is a fat-soluble antioxidant that supports cellular function and improves the health of your skin. Thanks to its awesome emollient and humectant properties, it's also naturally moisturizing and super healing. Very important qualities in any skincare ingredient, we think you'll agree.
But that's not all. Studies suggest that vitamin E helps shield your skin from UV damage. Its antioxidant and anti-inflammatory properties are partly to thank for this, but experts agree that vitamin E has the innate ability to physically absorb some of the energy from UV radiation itself. This means there's less of it available to do its dirty work on your skin. You've got to love that.
6. Witch Hazel
A natural astringent, witch hazel is harvested from the bark and leaves of the witch hazel plant, a small tree that grows wild in Asia and the east coast of North America. Witch hazel extract is full of anti-inflammatory, antiseptic and antioxidant compounds, including tannins (a type of polyphenol). It can be used topically to treat anything from hemorrhoids and dandruff to bug bites and acne. It's also wonderfully healing and great for oily skin, as its astringent properties have been shown to reduce sebum and minimize enlarged pores.
Try: Ocean Minerals Daily Face Super Toner