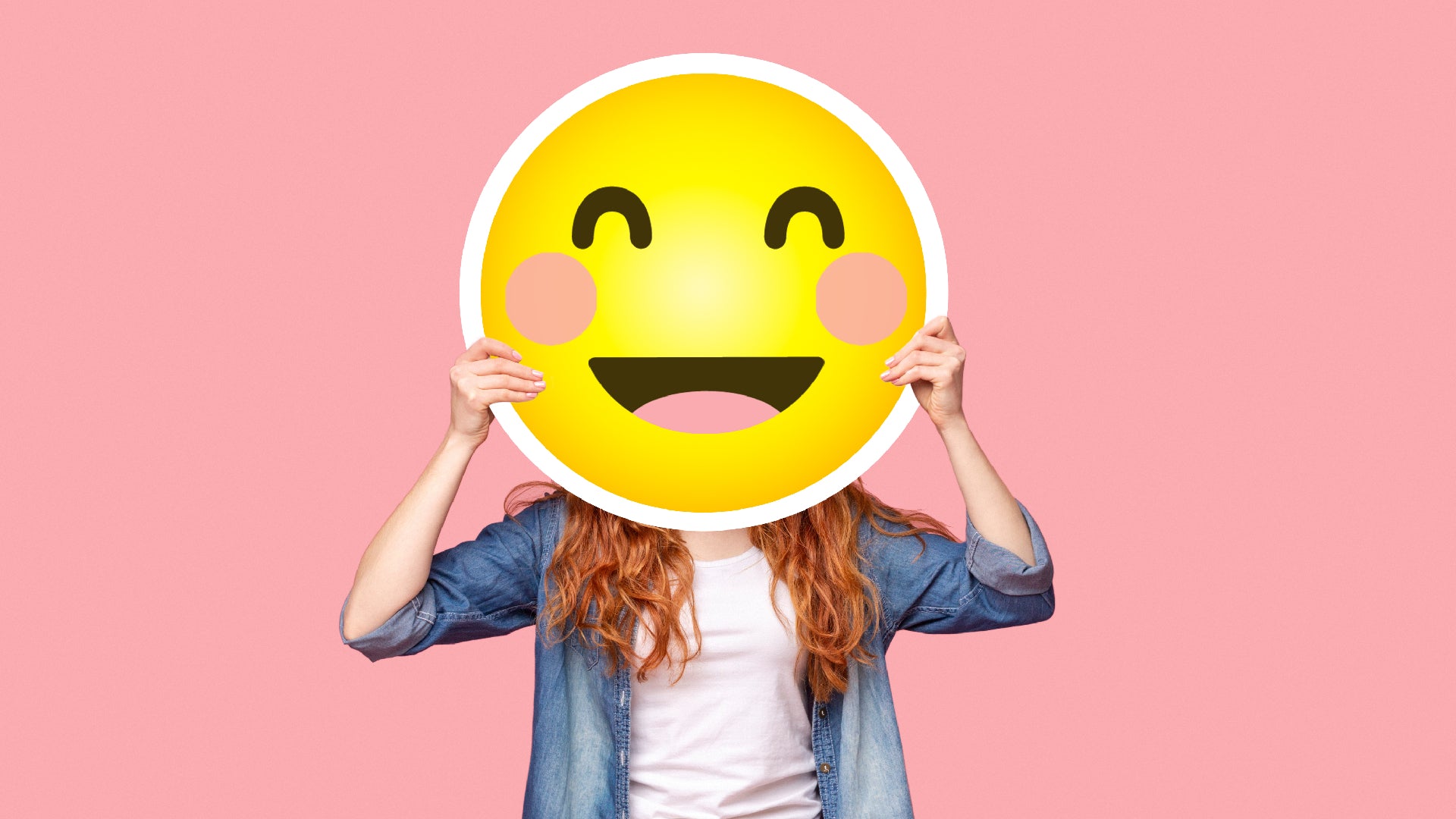 10 Skincare Habits Guaranteed To Help Treat Acne
Eating chocolate and greasy fries won't necessarily give you pimples, and a week in the sun won't make them vanish, either. But there are certain things that really can help prevent and treat acne breakouts. Here, we've rounded up ten of the best…
Acne is the most common skin woe in the whole of the United States. Not dark under eye circles, not sun spots, not even wrinkles, but acne. According to the American Academy of Dermatology (AAD), it affects up to 50 million Americans every year, and around 15 percent of women are plagued by some form of acne during their adult lives.
Sigh.
If you've had acne on and off for most of your teenage and adult life, you'll have heard every last trick about how to avoid breakouts. Most of which were probably complete BS. So, we're here to set the record straight once for all with our guide to the most tried and trusted ways to keep acne under control. 
1. Don't Pick
The world's fascination with popping pimples shows no signs of going away (thanks mainly to dermatologist Dr. Sandra Lee, aka Dr. Pimple Popper!), but attempting this at home is rarely a good idea. Sure, squeezing that white top might be hard to resist, but it can trigger inflammatory responses in your skin which can delay healing and potentially make your pimples worse.
Picking and prodding zits also introduces a bunch of new bacteria to your skin and quite frankly, it has enough to deal with already. Finally, if all that wasn't enough, popping pimples creates trauma to your skin which can lead to scabbing, infections, pigmentation and scarring. Don't do it. Just don't.  
2. Keep Your Skin Clean
A primary cause of acne is blocked pores that get clogged up with oil, dirt and dead skin cells, and then become inflamed or infected with bacteria. This makes cleansing your skin twice daily extremely important – especially at night after sweat, sebum, makeup and sunscreen have built up on the surface of your skin.
Try our new Tea Tree Super Cleanser + which is ultralight, super refreshing and mega calming. It also douses your skin with a powerful blend of nature's blemish-controlling superstar, tea tree oil, and our ultimate secret weapon for breakouts, MSM.
3. Wash Your Hands
While we're on the subject of cleanliness, don't underestimate the power of clean hands. Of course, you're far too disciplined to pick at your pimples (see above), but even touching your face or leaning on your hands spreads unnecessary dirt, oil and bacteria all over your skin. It's a tricky habit to kick because it's usually an unconscious move, but the least you can do is wash your hands regularly to minimize the after-effects.
4. Keep Everything Clean
Not to keep banging on about cleanliness, but there's more… Towels and pillowcases can also harbor bacteria if they're not laundered regularly, so make sure you change these out on a weekly basis. And perhaps consider using a fragrance-free detergent if your skin tends to be reactive.
Also, wash your makeup brushes twice a week (especially if you wear makeup daily); shampoo your hair often to avoid oils from your hair transferring to your face, and wipe down your smartphone with a hand sanitizing wipe as often as you remember.
5. Use Retinol
Retinol is an anti-aging given, but it's also a powerful tool for acne-prone skin. How so? Well, retinol helps unclog your pores by stimulating collagen production and encouraging cell turnover. It also promotes healing and, by keeping your pores clear, can help other skincare or topical acne medication penetrate more effectively.
Introduce Retinol Serum into your evening routine a few times a week and apply it to cleansed skin before moisturizing – you won't regret it.
6. Wear Sunscreen
This might not be one of the most well-known anti-acne tricks, but it's important, so hear us out.
In addition to the obvious protection from UV damage, sunscreen reduces redness and can help skin avert post-inflammatory hyperpigmentation (those dark spots that pimples often leave behind). It also reduces the likelihood of your skin becoming dry in the sun which keeps sebum balanced and under control.
So there you go, sunscreen for acne – surprisingly important. Just remember to avoid heavy, pore-clogging sunscreens that can cause breakouts or make the pimples you have even worse. Instead, try our new SPF 30 Mineral Sunscreen which is sheer, lightweight and oil-free.
7. Moisturize… But Do It With Care
Acne often goes hand-in-hand with oily skin which can get forgotten about when it comes to moisturizing. It's a huge mistake to skip this vital step, however, no matter how oily or pimply your skin may be. If you fail to moisturize your skin, the surface will become dry and your sebaceous glands will overproduce oil to compensate. Cue excess oil which can block your pores and make acne worse.
Your best bet is to hydrate with a light serum like Hyaluronic Acid Serum, then follow with a non-comedogenic moisturizer that's less likely to block your pores. Oh, and make sure you do this day AND night, especially if you use harsh acne treatments that dry out your skin.
8. Avoid Over Exfoliation
Scrubbing your face feels great, but it's one of the biggest mistakes you can make, particularly if you're prone to breakouts.
Exfoliation is great for boosting cell turnover and keeping your pores clean and clear, but too much can cause redness and inflammation – something you definitely don't want to encourage if acne is already making your skin both of these things. Stick to once a week max, or better yet, allow chemical exfoliating ingredients like salicylic acid to gradually do the job for you.
9. Manage Your Stress 
As with seemingly everything, when it comes to acne, stress only makes matters worse. Research has pointed to a direct link between stress and acne, thanks to stress-related hormones like cortisol encouraging your sebaceous glands to produce more oil. Cortisol also reduces your skin's natural levels of hyaluronic acid which makes your skin more dehydrated and further triggers sebum production. All this excess oil is a veritable playground for bacteria to breed and acne to worsen.
Of course, keeping stress under control is no mean feat, but breathing exercises, yoga, or taking a short walk each day may help clear your mind. Go for whatever form of relaxation suits you and helps take the pressure off, even if only for a few minutes. And remember to get your seven or eight hours of quality sleep while you're at it. Sleep is SO important.
10. Strike Down Inflammation, Inside and Out
As helpful as skincare tips may be, acne is often an inside job rooted in internal factors influenced by diet and hormones. While addressing these triggers is an important part of getting chronic acne under control, it's also key to hit back at topical inflammation. This beauty baddie not only exacerbates breakouts, it can increase the likelihood of hyperpigmentation and scarring, so it's especially critical to diminish it as much as possible.
To help do this on the daily, look for skin saviors with anti-inflammatory clout like vitamin C in the form of sodium ascorbyl phosphate, as well as MSM and aloe, all of which have a reputation for mitigating inflammation and blemishes alike. You can find them teamed up in our Vitamin C Serum, as well as across several other TruSkin formulas—because we know how invaluable these good guys can be for all skin types.