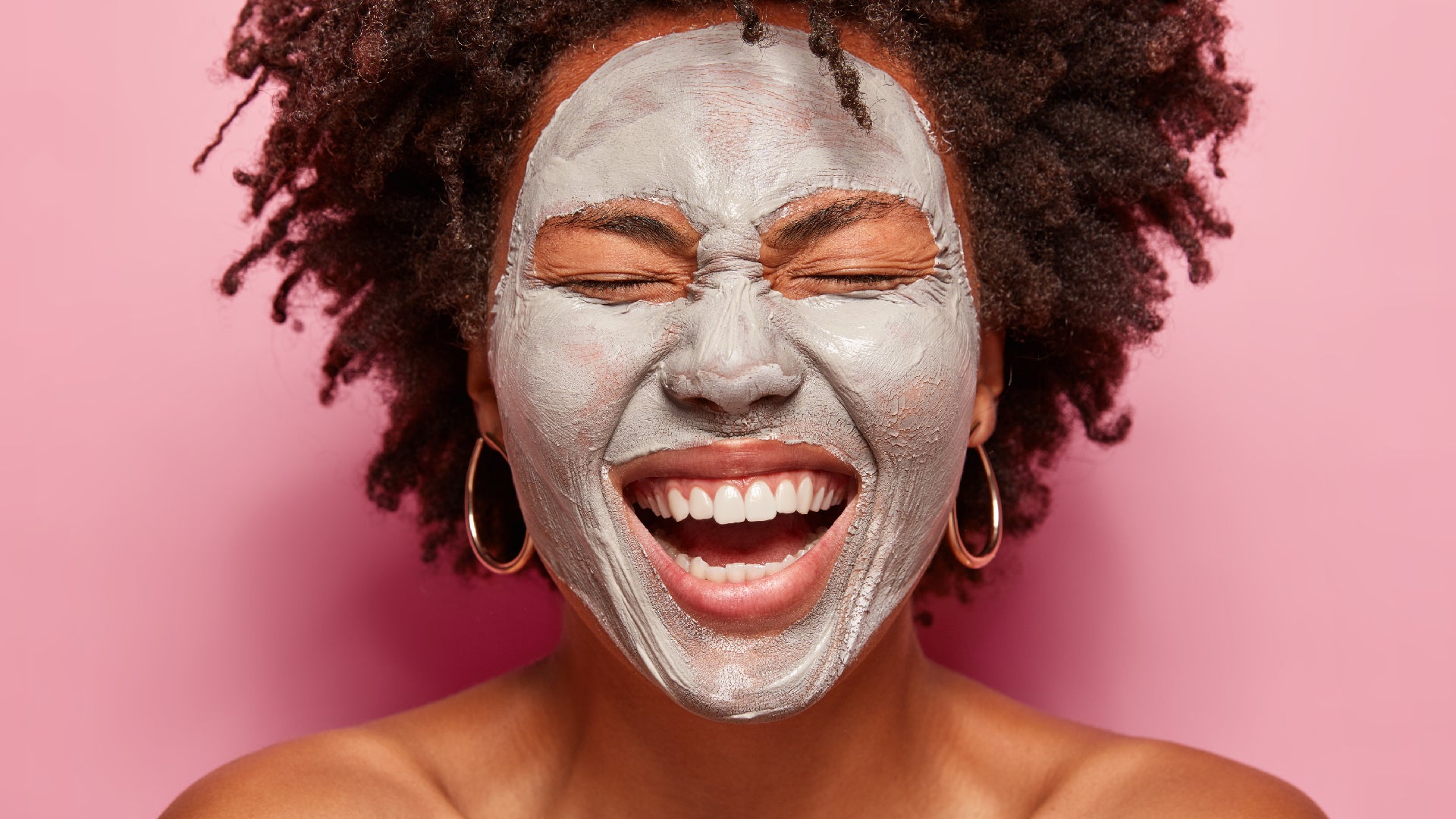 How To Shape Up Your Skin For The Holidays
Because now is the best time to plan for party-ready skin. Panicking the night before a big event? Asking for trouble…
We know it's only November, but Thanksgiving is imminent and December is officially party time. And to be honest, last-minute skincare miracles are all well and good, but when you go into panic mode and overload your skin with lasers, peels, scrubs and potent skincare all at once your skin will repay you not by looking glowing and gorgeous, but with the exact opposite – redness, rawness, inflammation and irritation. Now, we don't like to be presumptuous, but we don't reckon any of those are high on your party skin wish list. Are we right or are we right?
So, if your skin is feeling a bit drab right now, a long-term party prep regime is exactly what you need to set your skin up for success. And don't worry, you don't need to spend hours preening your face every morning and every night. Just a few extra minutes here and there will make the world of difference. Then when those invites start pouring in, you will be 100 percent ready.
Now, let's get started, shall we? The countdown is on…
Party Skin Prep Tip #1: Get Your Daily Fix Of Vitamin C
You might have noticed we're major fans of vitamin C. Our whole brand was born from our Vitamin C Facial Serum and since its launch in 2013 it's grown to be America's highest-rated serum with over 50,000 five-star reviews on Amazon (and counting!). Not that we like to brag, but… OK, we do, just a little bit.
One of the most important ingredients for strong, radiant, healthy skin, vitamin C is an absolute must in the run up to the party season. Not on board yet? Then now's the time to start reaping its countless benefits (which you can read about right here). Do a patch test first (so important!), then apply your serum to dry, clean skin before moisturizing for the best results. This is so all those active ingredients can get straight into your skin, exactly where it's needed, rather than sitting on top of your moisturizer, fighting to get through.
We recommend applying our Vitamin C Facial Serum every day for the best results. If you're new to vitamin C, however, and have sensitive skin, start by using it just two or three times a week to ensure your skin has time to get used to it. Then you can build up to daily, maybe even twice daily if your skin can tolerate it.
Party Skin Prep Tip #2: Drink Plenty Of Water
Let's get one thing straight, there's very little research to prove that drinking oceans of water directly hydrates your skin. Yes, dehydrated skin lacks water, but there's no proof that what you drink goes straight to your skin. In fact, your skin is probably the last organ to benefit from water consumption because other organs are far more important and will always get preferential treatment.
This being said, constant dehydration thanks to very little water and way too many sugary, boozy cocktails will do nothing for the state of your skin, highlighting lines and wrinkles and making them look deeper and more pronounced. So, there's that.
The truth is, water is essential for your overall health, driving your kidneys, brain and literally every single cell and organ to function properly. And when your body is hydrated and on top form, your skin reaps the benefits. So, the answer is simple. Start drinking plenty of water and eating water-rich foods now to get your body in the best possible place before you starting hitting the red wine and egg nog every night. Keep a bottle of water on your desk, another by your bed and don't dismiss decaffeinated teas and fresh juices – these all go a long way to keeping you hydrated.
But remember, the best to hydrate your skin is through moisturizing every morning and night with a blend of humectants, emollients and/or occlusives. Try our Vitamin C Brightening Moisturizer which covers all those bases nicely.
Party Skin Prep Tip #3: Enjoy Some Regular Facial Pampering
Rather than diving head first into pre-party panic mode, applying a mask the night before and scrubbing your face the day of, introduce your facial treatments weekly – starting now. Depending on the products you choose and the concerns you're trying to address, nailing down a weekly pampering routine will help gradually balance sebum, hydrate your skin, calm redness and reduce breakouts. Whereas overloading your skin all at once in a bid to transform it overnight is more likely to irritate your skin and make matters worse.
You have been warned.
We suggest a weekly face mask, using clay or charcoal based products to detox your skin and prepare it for the party season. You could also use this time to steam your face (unless you suffer with redness, eczema or rosacea) to help boost circulation, soften your skin and loosen trapped oil and bacteria.
Finally, don't forget to exfoliate at least once a week to increase cell turnover and get your glow on. You could even do this two or three times a week if your skin isn't too sensitive. And good news, this is easy with our Ocean Minerals Super Toner which contains one of the best exfoliating ingredients, glycolic acid, and can be spritzed over cleansed skin in just a few seconds. Done.
Party Skin Prep Tip #4: Apply A Retinol Treatment Two Or Three Times A Week
Oh retinol, how we love thee. A literal BFF to your skin, retinol is a topical form of vitamin A and it has so many benefits, we've started to lose count. It works by 'communicating' with your skin on a deep, cellular level to increase collagen production, stimulate blood flow, repair connective tissue and boost your antioxidant defense system. The result? Healthier, glowy skin with fewer visible lines, wrinkles, breakouts and dark spots.
The one small issue is that retinol's amazing skin-regenerating powers are also its downfall. Due to its strength, it can be too much for some people's skin, causing redness, dryness and irritation if not used wisely. But this doesn't mean you should be put off. Instead, be smart and build it slowly into your regime. First off, do a patch test to test for any adverse reactions. If, after 48 hours, your skin is OK, proceed with caution. Apply a small amount of Retinol Facial Serum to clean, dry skin just once a week until your skin acclimates. Then, after a few weeks, you can build up to two, three, maybe even six or seven times a week depending on your skin's level of toleration. Just remember to listen to your skin and adjust accordingly.
Retinol takes a while to show true results, so be patient because the most visible benefits won't be visible until around the six week mark. But hey, that's perfect timing for party o'clock!
Party Skin Prep Tip #5: Don't Forget The Rest Of Your Body
Your body may be covered up for the next month or so, but come party season, you're likely to show a bit of cleavage or maybe a shoulder here or there. So, don't be too slack with your bodycare routine.
Exfoliate two or three times in the shower, using a pH-balanced scrub or a loofah, and take extra care over your delicate décolletage area. Do you suffer with body breakouts? Then try using our detoxifying Charcoal Clarifying Cleanser on problem areas – it's pretty awesome, even if we do say so ourselves! 
The skin on your body gets drier and itchier during fall and winter as the climate gets colder, windier and less humid, so avoid showering or bathing in scorching hot water as this strips your skin of lipids making it dry, dehydrated and susceptible to irritation. After cleansing and gently towel-drying your body, make sure to moisturize from head-to-toe while your skin is still damp. This will help lock in vital moisture and keep your skin soft and smooth all winter long.
Include all this into your weekly routine and we guarantee, by the holidays, your skin will be good to glow. No last-minute panic treatments necessary.