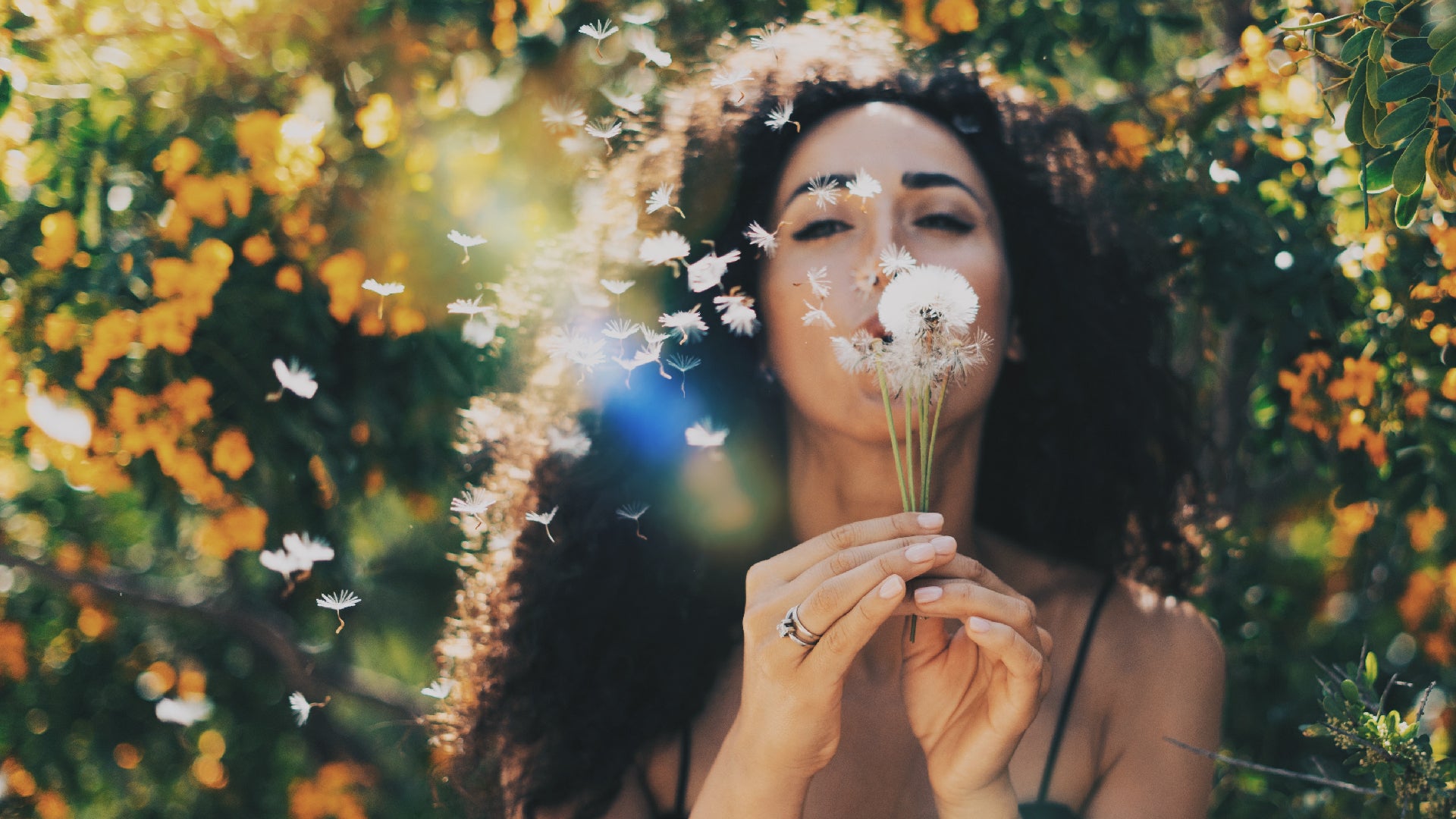 5 Ways To Refresh Your Skincare Routine For Spring
What does springtime mean for your skin? Well, it's all about the three 'r's – refresh, revive and renew. Here's how to get that working for you…
Often described as the most beautiful season of the year, spring screams glorious weather with oceans of daylight hours and blooming flowers. Heck, what's not to love about that (darn allergies aside, of course)? But while slipping into tank tops and strappy sandals is a given as spring springs into action, switching up skincare isn't such an obvious move.
The thing is, winter can be really harsh on your poor complexion. Months of cold, dry weather coupled with equally-as-dry indoor heat can lead to a buildup of dead skin cells coupled with dryness, dullness and dehydration. Not the ideal start to spring, right?
This means now is the ideal time to inject a little life back into winter-worn skin. Here's how…
Revive Your Skin With Gentle Exfoliation
Arguably the best way to hit reset and give your skin an instant new lease on life is to up your exfoliation game. But don't get us wrong, this isn't a green light to frantically scour your face with a harsh, super-grainy scrub twice a day. That will do nothing but ruin your skin's delicate barrier function and increase redness, dryness and sensitivities. Not cool.
To gently boost cellular proliferation – the fancy way of saying cell turnover – try a chemical exfoliator instead. Chemical exfoliants are usually split up into alpha hydroxy acids (AHAs) and beta hydroxy acids (BHAs), and include the likes of glycolic, lactic and salicylic acids. When applied to your skin, they work by breaking the bonds between your cells, helping them slough away more easily. Obviously, it's a bit more technical than that but you get the idea...
When used correctly, chemical exfoliants are much kinder to your skin than physical ones (think scrubs, loofahs and cleansing brushes), but they still offer awesome, long-lasting results, clearing away dullness and encouraging brighter, fresher skin.
Try our Ocean Minerals Super Toner after cleansing. This jam-packed toner contains glycolic acid, which is extracted from sugar cane and is the most researched, widely used and effective of all AHAs. Kind of a show-off, for sure, but we love that in our skincare ingredients.
Tea Tree Super Serum+ is another fabulously low-maintenance formula if you find your skin gets oilier (and blemish-ier) as temperatures and humidity levels start to rise. Why is it such a must? It contains salicylic acid to gently exfoliate and mop up excess oil. And to add a little 'spring' to your skin, it also contains the ultimate renew crew—retinol, niacinamide and vitamin C. Just remember, it's a potent little formulation, so always patch test it first and apply just two or three nights a week. Add SPF during the day and your clear-skin refresh is all set!
Eat Your Way To Wide-Awake Skin
A great skincare routine is all well and good, but if you don't look after yourself from the inside out, your skin will pay the price. Of course, drinking plenty of water to flush out the system is a given, as is cutting down on the bad stuff (fried food, processed carbs, sugar, salt and alcohol). But thankfully this is much easier come spring when your desire for 'comfort food' takes a dive.
A hearty intake of fresh fruit, veggies, whole grains and healthy fats is essential year-round but it's especially important when you want to kickstart a flagging complexion. You see, fruit and vegetables are rich in antioxidants, which are vital for strengthening your skin and protecting it from environmental aggressors like pollution, smoking and the sun.
Try to include a rainbow of colors in your diet to get your fill of a whole array of phytonutrients, and most importantly, ensure you get plenty of vitamin C to really get your glow on. Oranges are the obvious choice here, but kiwis, strawberries, blueberries, bell peppers and sweet potatoes are also great sources of the big C.
Try Skincare, Served Chilled
Let's get one thing straight, you don't need to keep your skincare products in a fancy beauty fridge. It doesn't make them more effective and there's very little evidence to suggest it makes your products last longer. In fact, most formulations contain some kind of preservative to make them last as long as you should need them, anyway.
However, some products just feel better when they're cold. A refrigerated eye cream or gel, for example, can feel wonderfully soothing on the skin around your eyes, plus the coolness helps reduce puffiness as an extra bonus. We're major fans of keeping Peptide Eye Gel in the fridge at this time of year, btw.
Jade rollers also feel awesome when kept in the fridge or freezer, and the cold temperature of the stone helps constrict blood vessels to really amp up the skin-brightening effects.
Finally, you might want to try ice globes to boost circulation, minimize enlarged pores, reduce inflammation and accelerate cell turnover. These are a great way to get your complexion souped up for spring and in turn, they help soothe, tighten and brighten your skin.
Power Up Your Routine With Topical Actives
Let's harp on vitamin C again for a second because as fantastic it is in your diet, it's just as great in your skincare routine. One of our favorite antioxidants for neutralizing free radicals and fighting oxidative stress, vitamin C is a must when you want a little extra pep in your skincare step. The reason it's such a fabulous glow-getter is that it inhibits the production of melanin in your skin, which works hard to reduce discoloration and correct an uneven skin tone. It also increases collagen synthesis to help reduce surface dullness while strengthening and smoothing the skin.
We blend vitamin C with all manner of amazing active skincare ingredients including hyaluronic acid to hydrate, vitamin E to soothe and niacinamide to reduce inflammation and help minimize pores. Check out our range of serums here to find the perfect one to suit your springtime skincare needs.
Switch Up Your Makeup
Winter makeup equals heavier textures and darker, richer tones. Which is great when the weather is gloomy and the holidays require some major party vibes. However, if you want to lift your skin and add brightness to your face as spring approaches, you need to bust out the color and lighten your makeup load.
First up, think about your base and ensure it's not too thick. When it comes to spring skin, it's all about barely-there textures and lighter tones to allow your skin, rather than your foundation, to do the talking. Sheer may sound scary at first and it's hard to stray from a tried-and-tested makeup routine but give it a go; you won't regret it. Can't bear the thought of packing away your full-coverage foundation for another year? Try mixing it with a little moisturizer or BB cream to lighten it up just a touch.
As for the rest of your face, swap out smoky eyes and red lips for rose gold and coral tones, glossy lips and graphic eyeliner in pastel or neon shades. All of which are BIG trends for spring/summer 2022, don'tcha know…