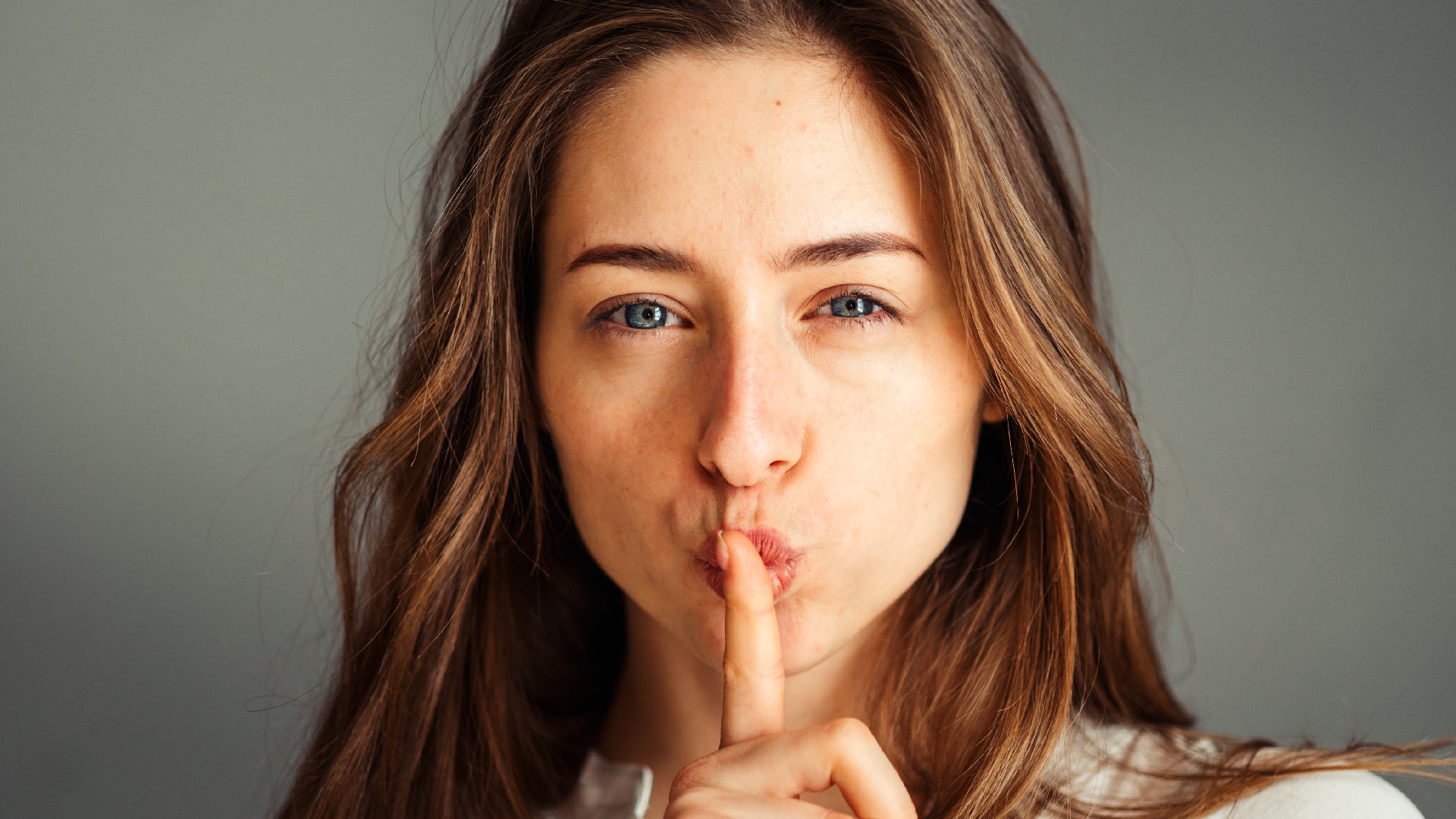 Important Beauty Habits For Makeup-Free Skin
Want to feel more confident to go makeup-free? Then here's what you need to know…
We love makeup as much as the next person. Red lipstick and winged eyeliner for a Saturday night out with your besties? Count us in. However, there's a lot to be said for minimizing the amount of makeup you wear on a daily basis. And there's even more to be said for feeling comfortable enough in your skin to go bare-faced and makeup-free.
Of course, we're not saying that makeup is bad for your skin. Sure, there are certain formulations that can overwhelm your skin with pore-blocking oils or irritate it with synthetic fragrances and weird preservatives. But if you choose wisely there are plenty of incredible makeup products out there that help protect your skin from damaging UV radiation, boost your fill of antioxidants or even hydrate your complexion at a surface level.
The point we're trying to make, though, is that you shouldn't have to wear makeup everyday just to feel confident. Your skin might not be perfect and you might have certain areas that drive you nuts, but if you take care of what you've got with great skincare habits and a consistent routine, you'll be well on the way to feeling brave enough to show the world your makeup-free skin.
Here are a few important beauty habits to ensure you're starting off right…
Look Out For Number One: Your Skin's Barrier Function
When it comes to healthy, comfortable skin that's hydrated, moisturized, supple and strong, your barrier function is everything. The barrier function is basically your skin's security blanket, holding onto vital moisture, stopping potential irritants from passing through and providing protection for everything that lies within. When this protective layer gets compromised or damaged, your skin can become dehydrated, weak and easily irritated. And it won't look good either – furnishing you with all manner of issues from redness and flaky skin through to breakouts and dullness.
The good news is that, while your barrier function naturally weakens with age, there are plenty of ways to keep it as strong and healthy as possible. First up, you must avoid overdoing ingredients that can unbalance your skin's pH. This includes harsh surfactants like sodium lauryl sulfate (a big no-no from us!) and strong exfoliating acids. Of course, exfoliation is great – just don't overdo it. Remember, gentle skincare is key.
Sun protection is also paramount. UV radiation is a killer on your barrier function, not to mention all those damaging free radicals the sun produces deeper down in your skin's dermis. Get ahead of the game by applying SPF 30 Mineral Sunscreen with Vitamin C to your face and neck every day without fail. Because damage limitation and all that.
Be More Hands On
Bright, radiant skin – minus the help of illuminating primers or dewy foundation – is no mean feat. But it's not impossible. And one of our favorite ways to get more glowy is to embrace a bit of facial massage. Whether you use your hands or a facial tool like a jade roller, a few minutes of gentle kneading is a great way to boost blood flow to the surface of the skin, simultaneously bringing essential nutrients to the table while draining away toxins and excess fluids.
We like to massage our skin first thing, during our morning cleansing routine, but if mornings are a bit of a rush for you, you can also practice it in the evenings, after applying facial oil or your favorite serum (we're all over Peptide Facial Serum right now). Just remember to use upward motions to help lift your skin, working from the center of your face out towards the hairline. It may sound simple, but it's amazing what this small and relatively quick habit can do for the brightness of your skin.
Don't Underestimate The Power Of Vitamin C
While we're on the subject of skin brightening, let's talk about vitamin C. One of the most powerful ingredients for improving radiance, vitamin C is an absolute must for anyone wanting to enhance their skin and prepare it for a makeup-free future.
Topical vitamin C is a clinically-proven ingredient that works hard to protect, brighten, strengthen and rejuvenate dull skin. It sometimes gets bad press by skincare cynics because pure vitamin C can be irritating, is highly acidic and easily breaks down on contact with your skin. So hold on, why's it so great, then? Well, there are many different variations of vitamin C and some derivatives hold all the power. Our favorite is sodium ascorbyl phosphate (SAP) which, in our humble opinion, is far superior to the pure stuff (l-ascorbic acid). 
SAP is a salt version of pure vitamin C and, although it's more gentle, is no less effective when you used consistently and with a little patience. It's also more stable when it comes into contact with light, air and water which means it maintains its potency for way longer. Win-win.
Not only does vitamin C rev up your glow and inhibit melanin production, but it's also a potent antioxidant, fighting off free radical damage and minimizing the visible signs of premature aging such as dark spots, fine lines, wrinkles and sagging. Try our fan-favorite Vitamin C Facial Serum coupled with Vitamin C Brightening Cleanser for a boost of vitamin C your skin will love.
Make Cooler Temperatures Your Friend
One thing skin hates (pesky sun aside), is hot water. Cleansing your skin with scorching water can irritate your barrier function, damage keratin and strip the surface of valuable oils and moisture, causing dryness and dehydration. At best, it'll make your skin temporarily flushed. At worst, it'll feel super itchy, downright inflamed and could even cause tiny blood capillaries to burst leaving you with red spots under the surface of your skin.
Word is, never cleanse your skin in water that's anything hotter than room temperature. Similarly, don't stick your head under the shower if you like your showers on the side of boiling, either. Not sure what 'room temperature' really feels like? No problem, just run your water over the back of your hand and apply the Goldilocks principle – aiming for water that's neither too hot nor too cold.
Colder temperatures can also be your skin's best friend if you suffer with blotchy skin or bags under your eyes that you're always trying to cover up with makeup. A couple of teaspoons kept in the fridge, for example, are genius for placing over tired eyes to help depuff and brighten. You could also keep your eye cream, face masks and jade roller in the fridge to help constrict the blood capillaries and calm redness on application.
Get Breakouts Under Control
Covering pimples and blackheads with makeup can often make things worse – especially if your foundation and concealer contain pore-clogging oils.
Instead of trying to solve acne with makeup, tackle them at their source by cleansing twice daily (as well as after exercising) with a gentle, balancing cleanser that clarifies your pores without stripping your skin of essential sebum. We love Tea Tree Super Cleanser+. After cleansing, apply a pore-refreshing toner that also helps exfoliate and regulate your skin (oh hi there Ocean Mineral Super Toner), then follow with Tea Tree Super Serum+ two or three times a week. Trust us, you'll soon notice a big difference in the frequency and severity of your breakouts.
Now, just think how much money you're going to save on makeup going forward. Not to mention the extra time in bed you'll get back every morning...