TruSkin Peptide Facial Serum
TruSkin Peptide Facial Serum
<! –– Bazaarvoice Shopify Integration Version 2.0 ––>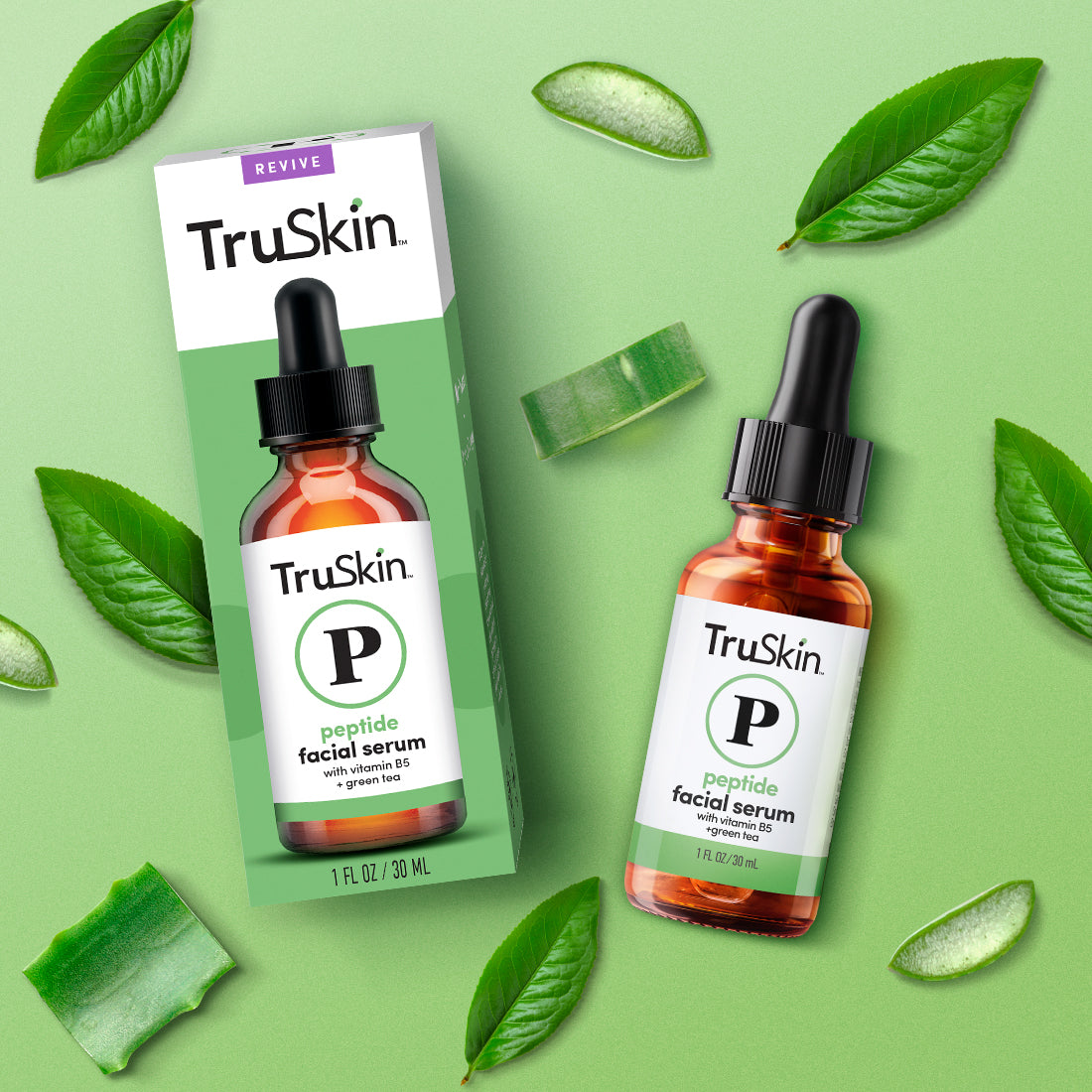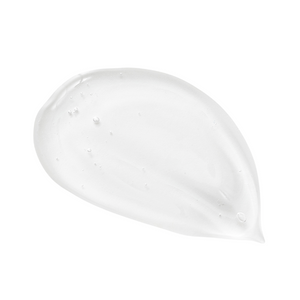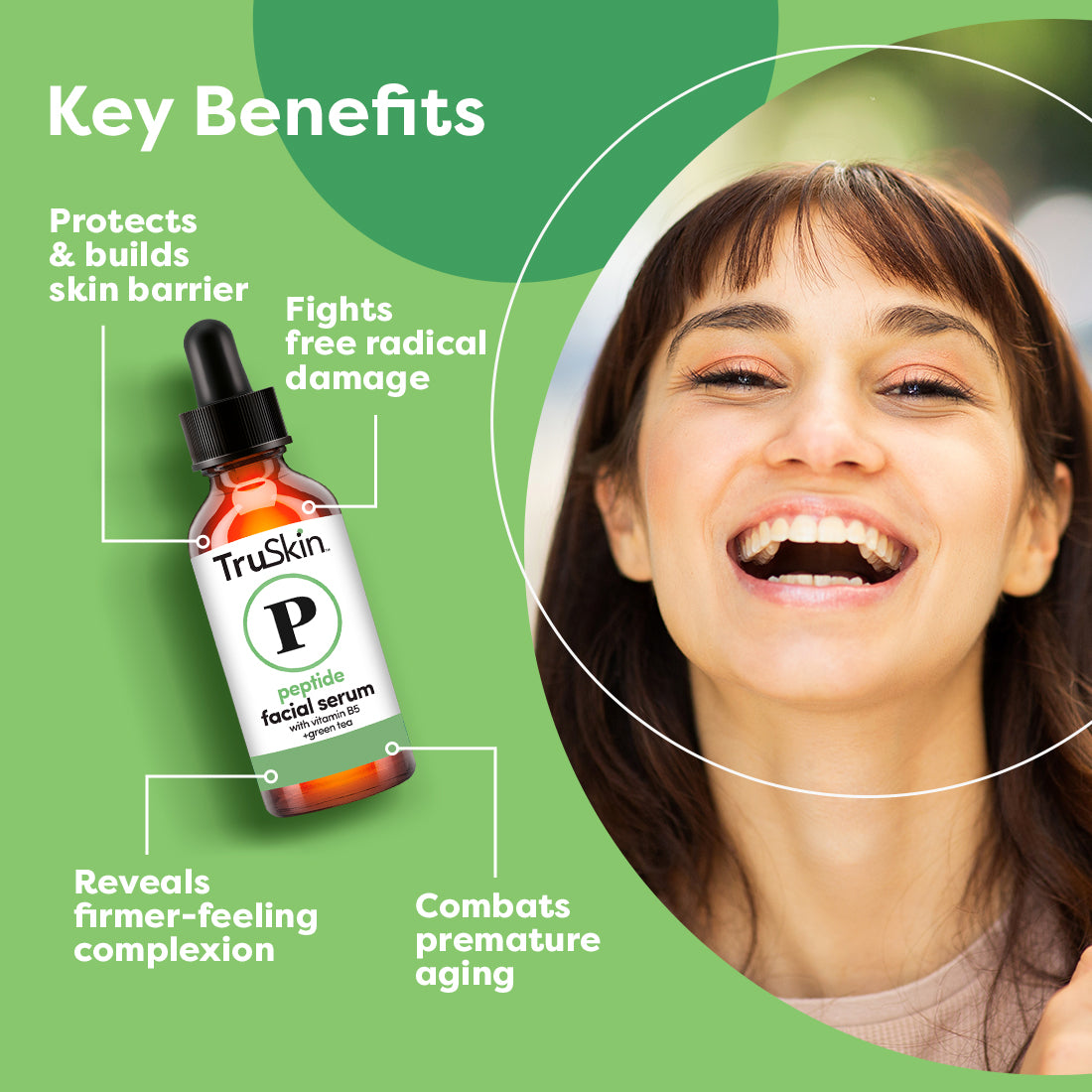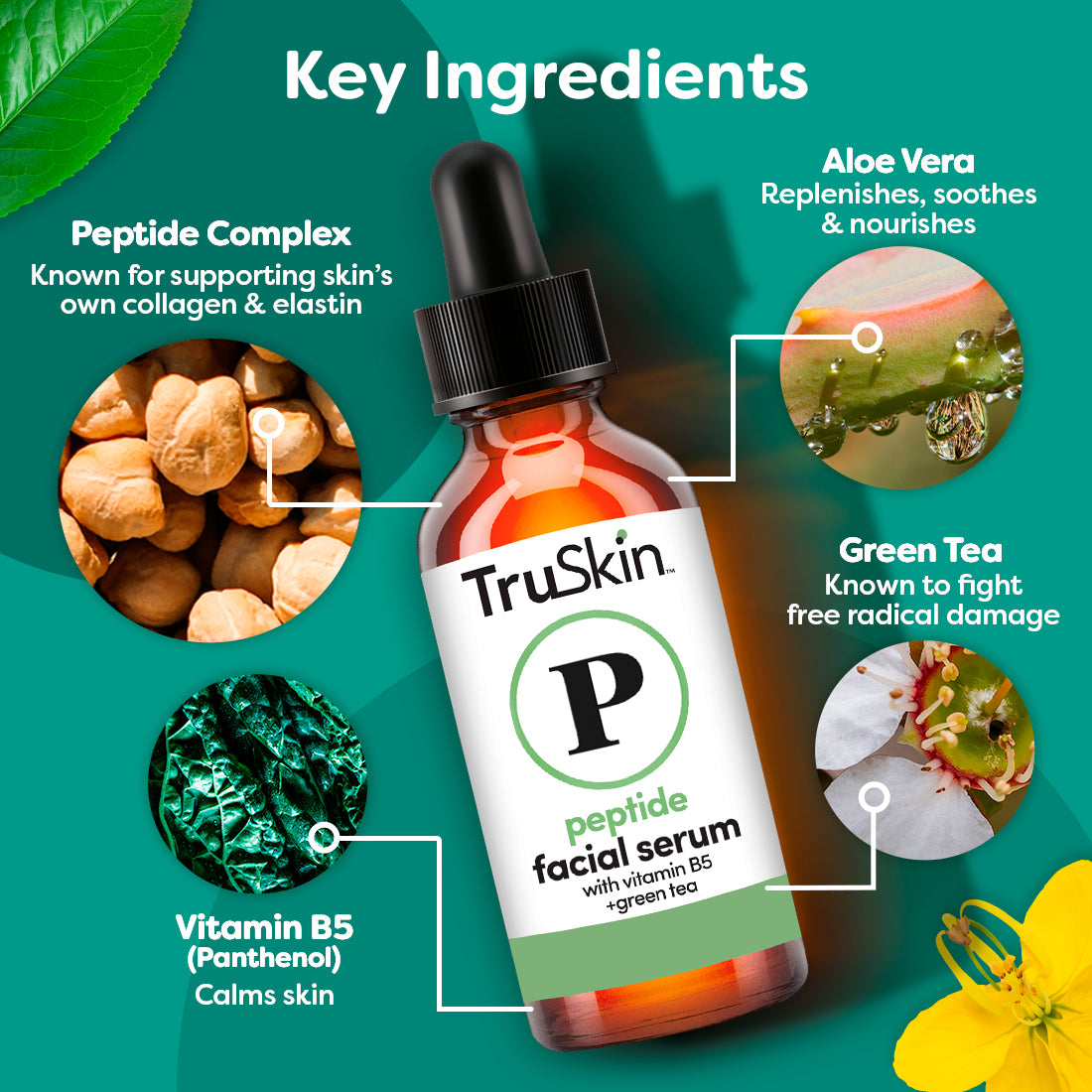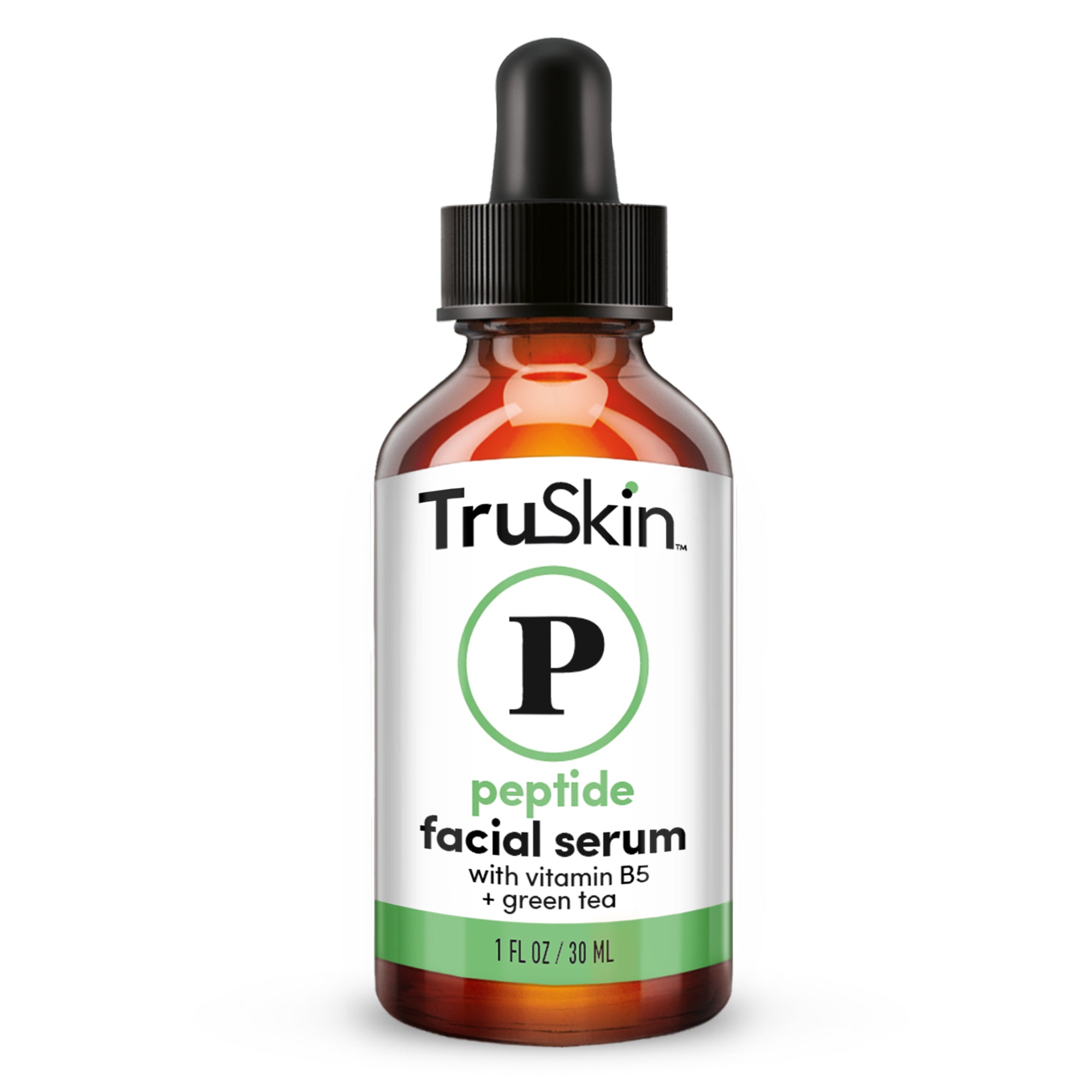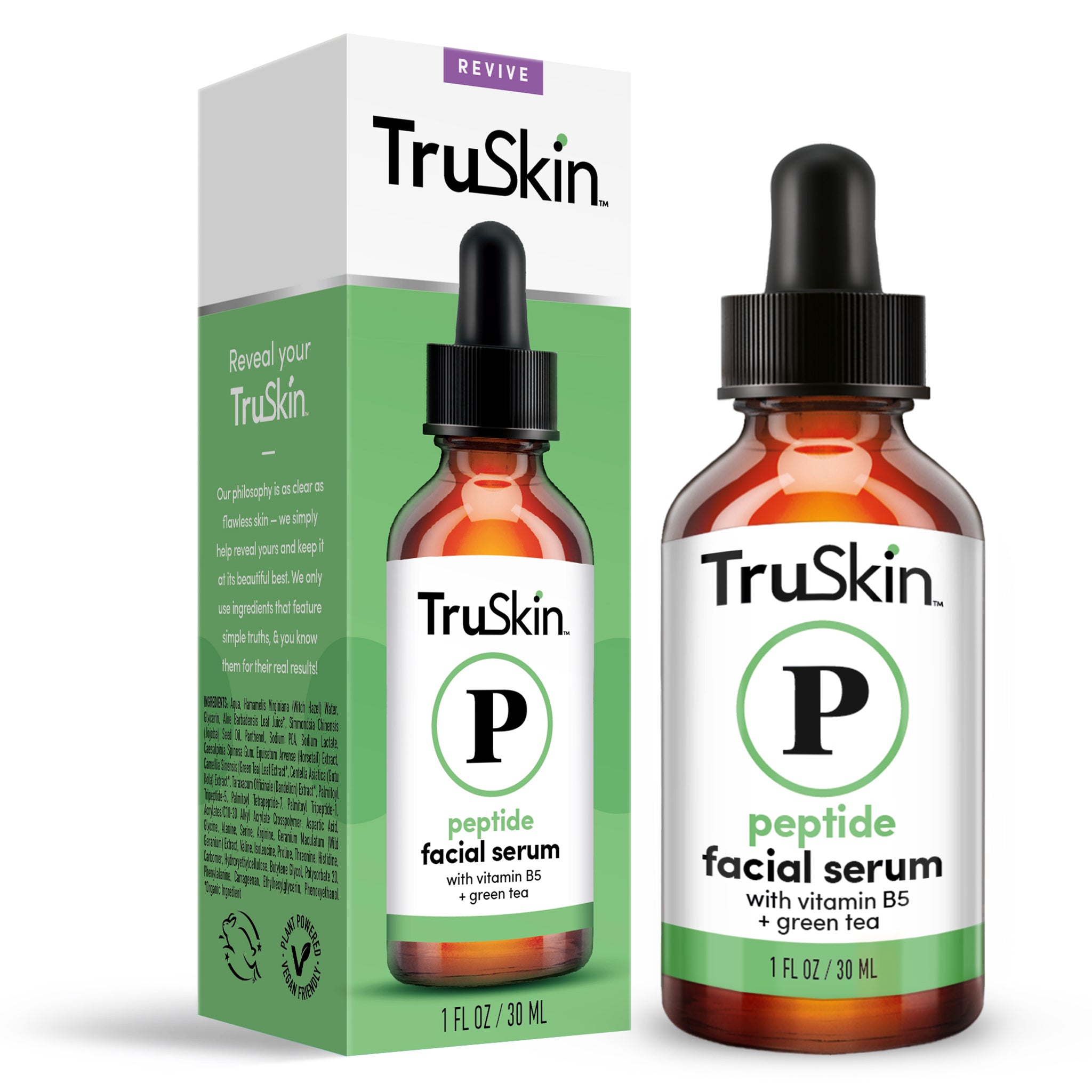 TruSkin Peptide Facial Serum
<! –– Bazaarvoice Shopify Integration Version 2.0 ––>
This silky skin-fortifying serum targets collagen, hydration, and barrier function to promote a firmer, healthier-feeling complexion.
Product Details

This ultrasmooth serum is infused with a peptide-powered blend to defend against key signs of aging and help skin stage a collagen comeback. Nothing gives skin a little lift—and big payoff—like healthy collagen. It's the complexion's bodybuilder, shaping up skin to keep it looking strong, tight, and toned. With age, production of this precious protein slacks off, leading to increased wrinkling, roughness, and loss of firmness. Our antioxidant-rich formula targets these calling cards of compromised collagen with a fusion of peptides, amino acids, and nutrients hailed for helping skin stand firm, supple, and smooth.




Like tiny personal trainers, naturally occurring peptides tell skin what to do so it can look, feel, and function at its best. In skin, these short chains of amino acids prompt pivotal processes like hydration, repair, and the production of vital proteins. Our peptide complex uses palmitoyl tripeptide-1, palmitoyl tetrapeptide-7, and palmitoyl tripeptide-5, star-status synthetic peptides lauded for their ability to pump up collagen, elastin, and hyaluronic acid while taking down collagen-crushing glycation. We've compounded them with a blend of ten silk-derived amino acids (aka the "building blocks of proteins") renowned for reinforcing skin's structure, strength, and snap-back.




Because optimal skin health relies on hearty hydration and a burly skin barrier, we've crafted this fragrance-free formula to lend skin as much moisture as it does muscle. A burst of aloe teams with sodium PCA and vitamin B5 (Panthenol) for a triple-shot of barrier-boosting hydration. Meanwhile, skin sips a blend of green tea and botanical hyaluronic acid formulated to help maximize moisture retention and neutralize oxidative stress. Over time, skin gets the daily nutrition it needs to gently tackle signs of couch-potato collagen so that a fresher, healthy-feeling complexion can come bouncing back.




Our purposeful, plant-powered blends not only give skin the nutrients it needs to enhance its own firmness, barrier function, suppleness, and luminosity, all things skin needs to be and stay healthy, but also prioritize skin friendly formulations of well-known ingredients to ensure that all skin types can enjoy these benefits without irritation.

Key Benefits

• Protects & Builds Skin Barrier

• Fights Free Radical Damage

• Combats Premature Aging

• Reveals Firmer-feeling Complexion




NO Parabens, NO Sulfates, NO Phthalates, NO PEGs

Recommended For

While this serum is formulated for all skin types, it works best for:

• Collagen Loss

• Fine Lines & Wrinkles

• Dry Skin

How to Use

After using your favorite TruSkin Cleanser and Toner, apply 3-5 drops of serum to clean fingertips and gently smooth product onto clean face and under eyes (avoiding direct contact with eyes). Allow to fully absorb, then follow with your favorite TruSkin Moisturizer and Sunscreen.




Product can be used on face, neck and back of hands morning or night each day.




*IMPORTANT - ALWAYS do a patch test by applying the serum to a small area of your arm, face or neck at least 24-48 hours before applying to your entire face to make sure the ingredients are suitable for your skin.




FOR EXTERNAL USE ONLY

Clean & Potent Nutrition For Skin
Cruelty-free, premium skincare with purposeful, plant-powered formulas that work together to nourish skin and maximize results.
What Our Customers Are Saying
<! –– Bazaarvoice Shopify Integration Version 2.0 ––>