TruSkin Tea Tree Super Cleanser+
TruSkin Tea Tree Super Cleanser+
<! –– Bazaarvoice Shopify Integration Version 2.0 ––>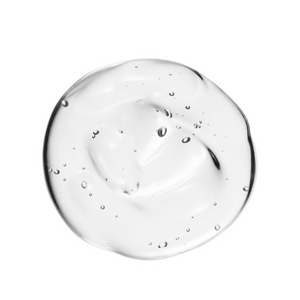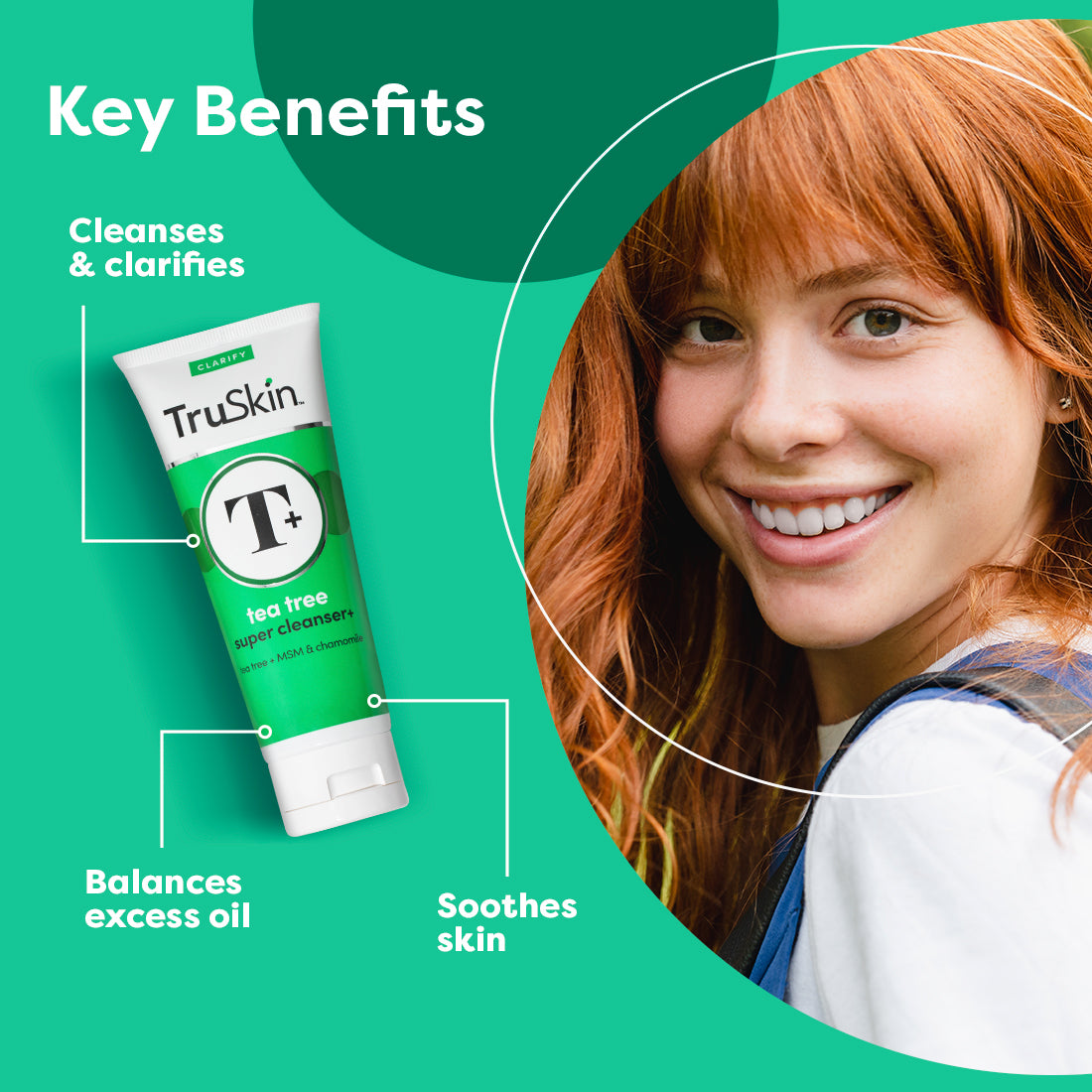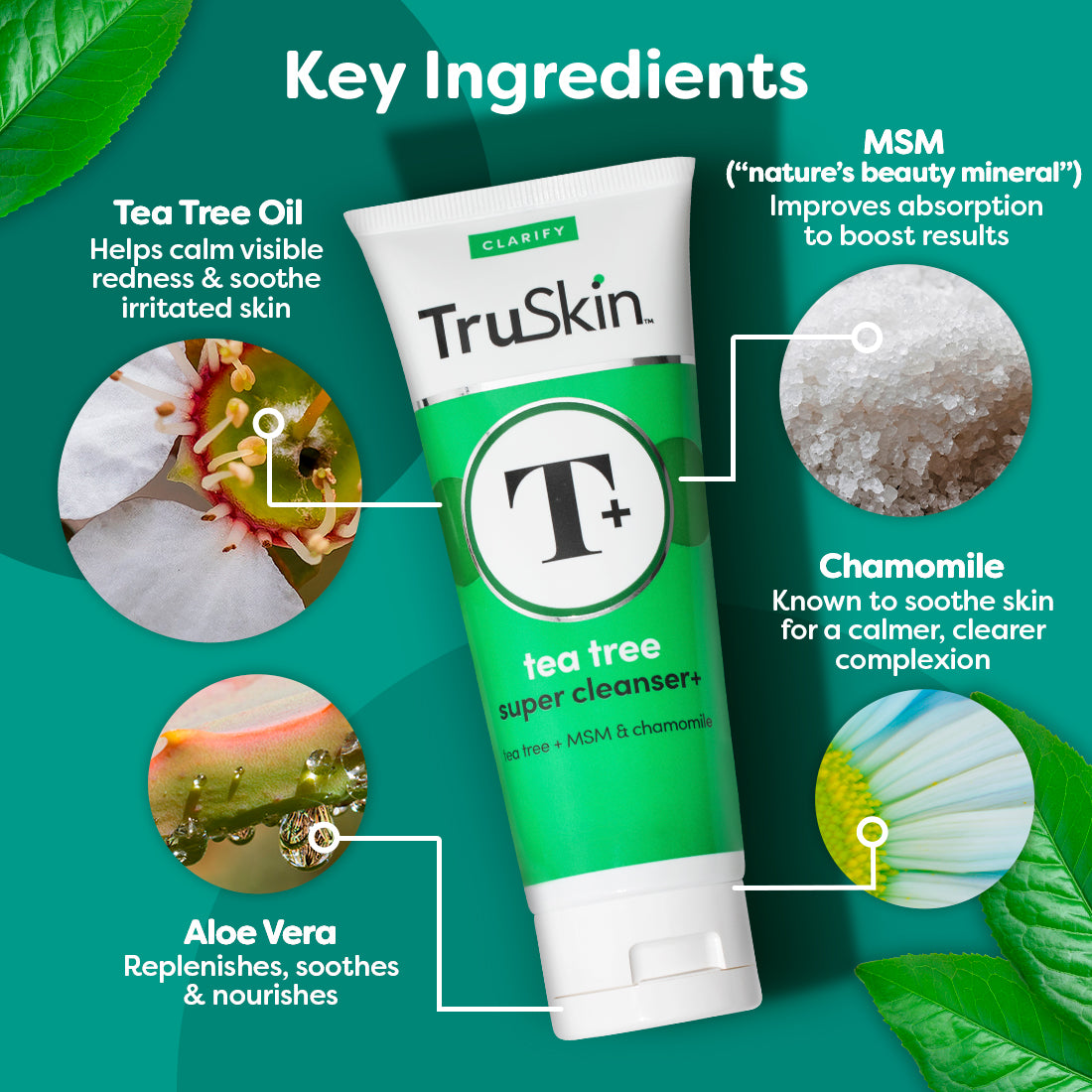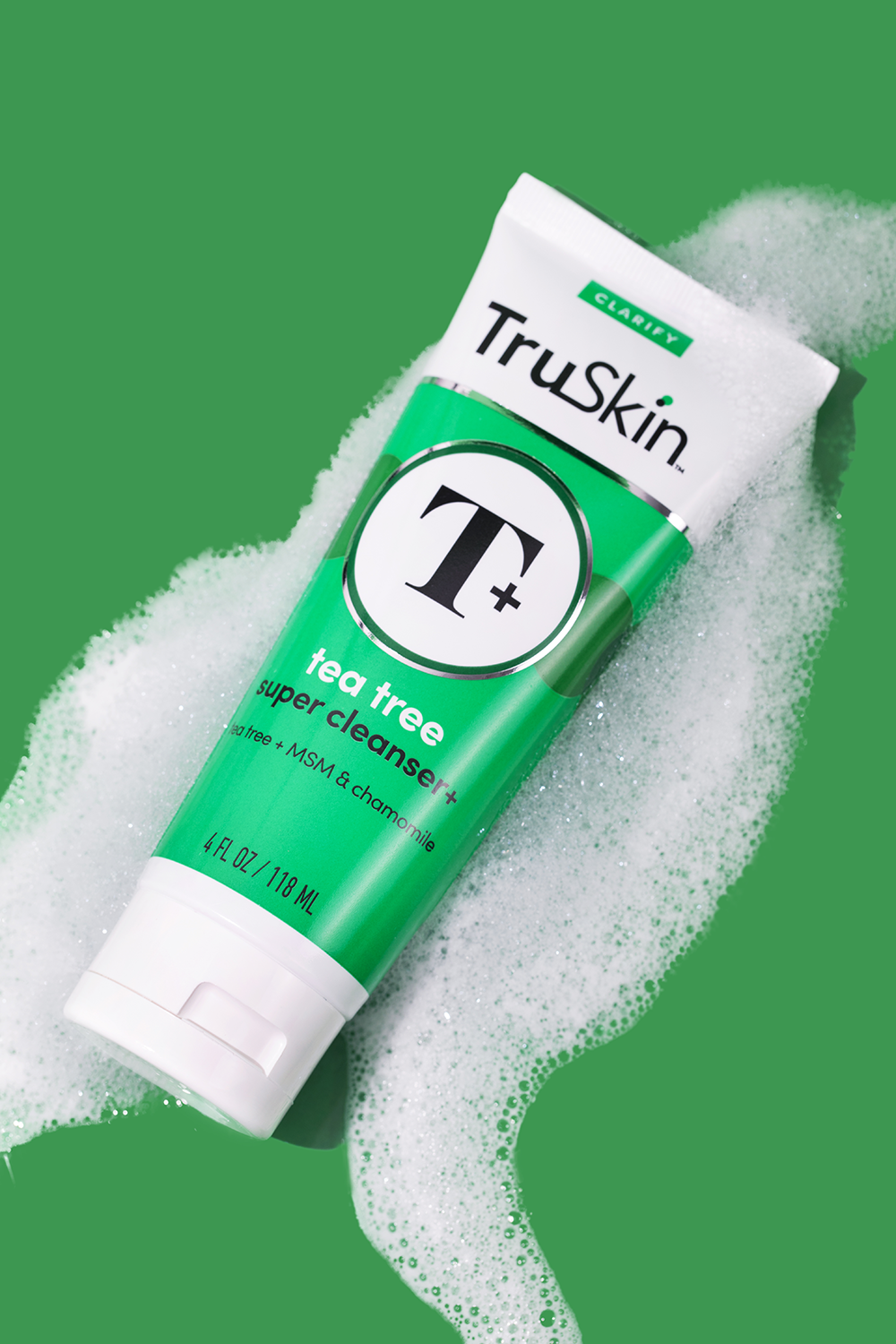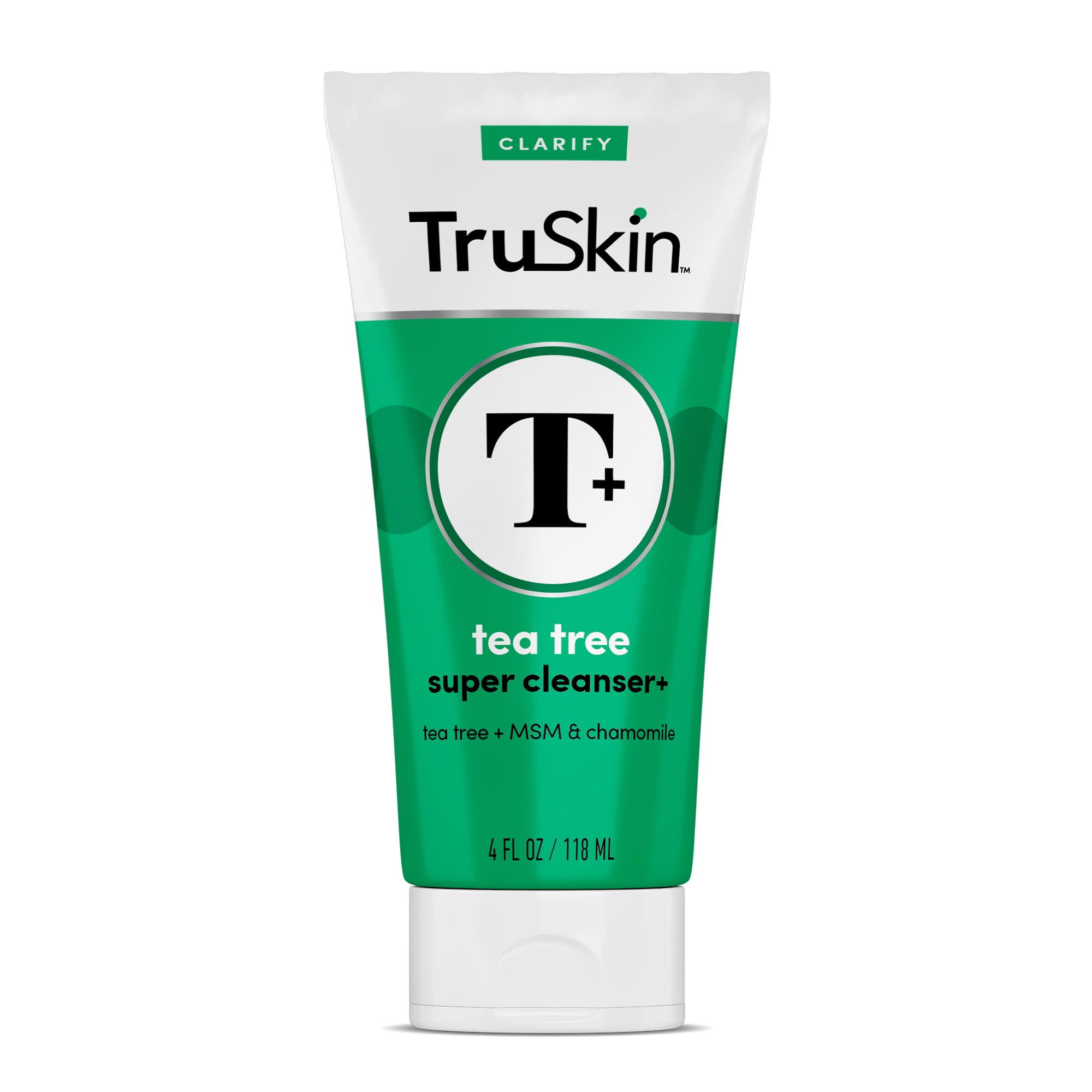 TruSkin Tea Tree Super Cleanser+
<! –– Bazaarvoice Shopify Integration Version 2.0 ––>
This refreshing, ultralight gel is formulated to balance oil, cleanse, and clarify to leave skin feeling clean, calm, and fresh.

Product Details

With its crisp, herbaceous scent, our ultra-refreshing cleanser lathers skin up in a soothing sulfate-free formula, targeting dirt, excess oil, and impurities before rinsing clean to leave skin feeling calm and superfresh, never tight or stripped. Strong enough to tame oily, blemish-prone skin and easygoing enough for everyday use, its fierce yet forgiving formula nourishes with next-gen natural ingredients known to clean, balance, and help put skin in the clear.

The most effective skincare isn't an ambush, it's an alliance, so we developed a cleanser with the pure, potent nutrition skin needs to gain (and maintain) clarity. Unlike conventional, clarifying acne washes that blitz skin with harsh chemicals, our ultra-nourishing drug-free formula surrounds powerful blemish fighters with ingredients that nurture oily and acne-prone complexions from start to finish—providing sustainable, skin-loving support for a future of good skin days.

We began with tea tree essential oil, an undisputed clarity champ famed for purifying and pacifying peevish skin, then grounded it in soothing aloe and chamomile to promote a calm, cool complexion. Together, this tranquil trio targets excess oil and impurities to clarify, tone, and balance skin without jeopardizing its moisture barrier—all while lending a crisp, herbaceous scent that's invigorating, not overwhelming. Although tea tree takes the title in this formula, the real heavyweight here is MSM. This under-the-radar skin savior is an organic form of sulfur known as "nature's beauty mineral". But thanks to its ability to arm skin against acne, scarring, and signs of aging alike, we just call it our secret weapon. We've included a hefty dose of MSM alongside an antioxidant-rich botanical clarifying blend to continue caring for skin even when blemishes or oil overload are long gone.

Our purposeful, plant-powered blends not only give skin the nutrients it needs to enhance its own firmness, barrier function, suppleness, and luminosity, all things skin needs to be and stay healthy, but also prioritize skin friendly formulations of well-known ingredients to ensure that all skin types can enjoy these benefits without irritation.

Key Benefits

• Cleanses and Clarifies without Strilpping Moisture

• Soothes Skin

• Balances Excess Oil

• Leaves Skin Feeling Clean, Calm, & Fresh




NO Parabens, NO Sulfates, NO Phthalates, NO PEGs

Recommended For

While this cleanser is formulated for all skin types, it works best for:

• Acne

• Clogged Pores

• Combo Skin

• Oily Skin

How to Use

Apply a dime-sized amount of cleanser to hands, cloth, sponge or cleansing brush. Moisten with water to create a foaming lather. Close eyes and massage onto face and neck. Rinse thoroughly with eyes closed and pat skin dry. Follow with your favorite TruSkin toner, serums, moisturizers, sunscreen and other products. Can be used daily.




*IMPORTANT - ALWAYS do a patch test by applying the cleanser to a small area of your arm, face or neck at least 24-48 hours before applying to your entire face to make sure the ingredients are suitable for your skin.




FOR EXTERNAL USE ONLY

Clean & Potent Nutrition For Skin
Cruelty-free, premium skincare with purposeful, plant-powered formulas that work together to nourish skin and maximize results.
What Our Customers Are Saying
<! –– Bazaarvoice Shopify Integration Version 2.0 ––>