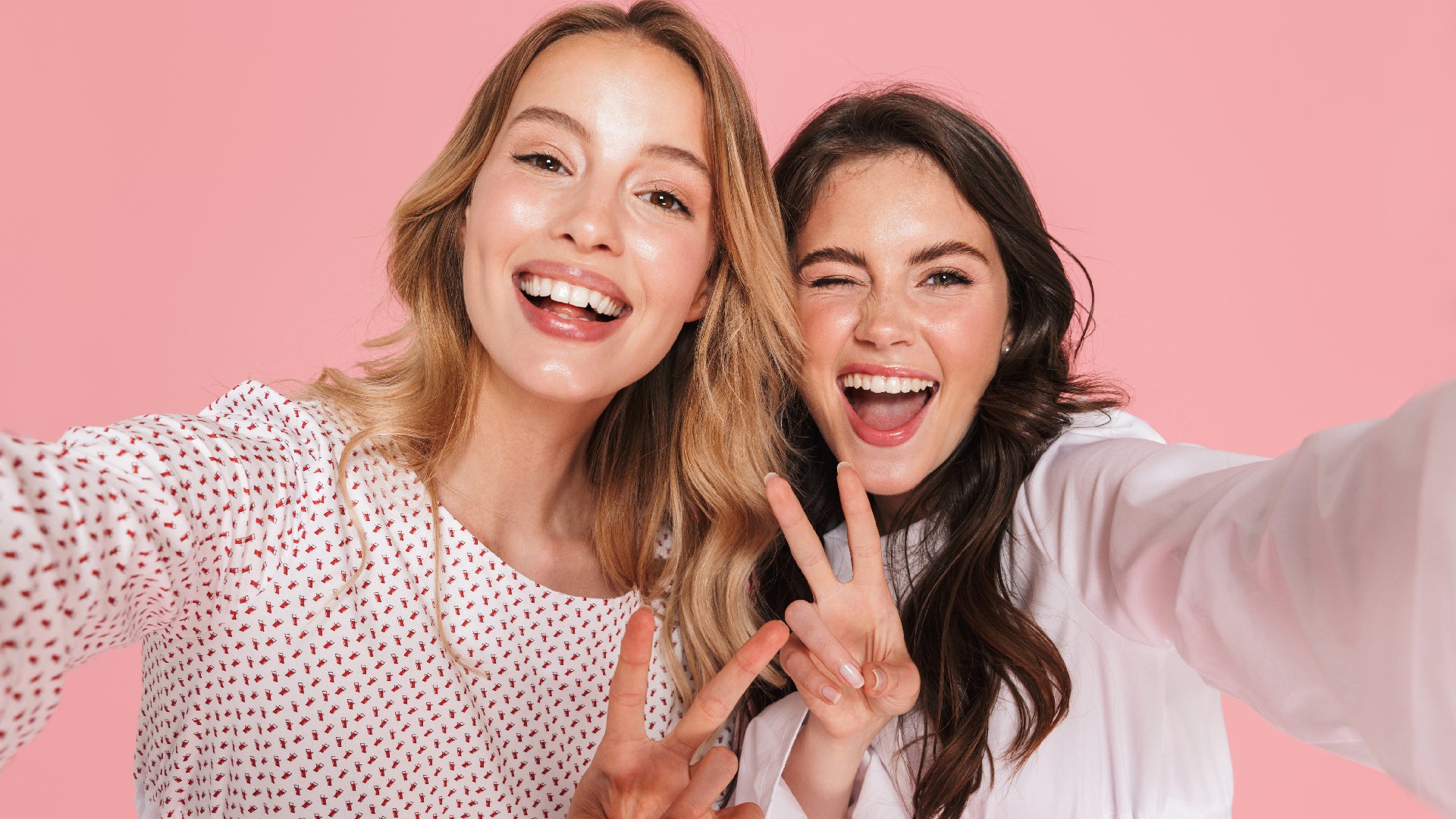 The Best Skincare Tips For Selfie-Ready Skin
When it comes to nailing selfie-ready skin it's all about enhancing your skin to make it look and feel its absolute best. Who needs filters, anyway, right?
Whether you're battling with redness or fed up with eye bags the size of a small country, here are five ways to make sure your skin is selfie-ready at all times.
1. Combat Redness
Red, blotchy skin can totally kill your otherwise Insta-ready complexion. And while we understand it's hard to control certain flare-ups like alcohol-induced rosacea or hot, flushed skin, one of the most important pieces of advice for keeping redness under control is to cut back on your skincare regime. Yeah, we know that sounds like crazy talk from a company whose entire existence is based on selling skincare. But we care about your skin and don't want you to suffer the consequences of a 17-step K-Beauty-style routine, when you could get the same (in fact, better) results from just three or four carefully chosen products.
If you think your redness is a sign of irritation from potent, active ingredients like retinol, glycolic acid or vitamin C, go back to basics with a gentle cleansing, toning and moisturizing routine. Our Rose Water Refreshing Facial Toner, for example, is ideal for calming and soothing sensitive skin – what's more it's great for carrying in your purse for a cooling, refreshing spritz of hydration whenever you're on-the-go.
2. Reduce Shine
Facial blotting papers are genius for instant oil mop-ups, but for a more permanent way to keep excess sebum under control, you're going to need to get some balance in your skincare regime.
Charcoal Clarifying Cleanser is a total score for mopping up oil without stripping your skin of essential hydration, so this is a good place to start. Then, after cleansing, you're going to love Ocean Minerals Super Toner. Packed with mattifying witch hazel, exfoliating glycolic acid, strengthening peptides and hydrating aloe it's the perfect all-rounder for oily skin types. After spritzing this all over your clean face, apply Vitamin C Brightening Moisturizer while your skin is still slightly damp. This'll help lock in water without leaving your skin feeling heavy or greasy.
3. Get Glowing
Are you always the one with tired, gray-looking skin? And, double blow, you continually find yourself photographed next to 'that' friend whose glowing complexion is literally lit from within? Group selfie: officially blown.
Dull skin is often a sign of poor turnover which is the natural lifecycle of your skin cells. Your skin has its own pre-programmed way of shedding millions of dead skin cells every day, but as you get older and life gets in the way, this system slows down and your skin can become sluggish, dull and dehydrated. Cue gray, sad skin. To boost cell turnover, try exfoliating your skin two or three times a week with either a gentle scrub or a chemical exfoliating treatment that contains a hydroxy acid like glycolic, lactic or salicylic. These types of acid help break down the 'glue' between dead skin cells so they shed more easily and pave the way for all that gorgeous fresh stuff underneath. Try a daily dose of Vitamin C Super Serum+ which not only contains salicylic acid, but vitamin C to further brighten a dull complexion.
4. Control Breakouts
While the truth is, nobody else really notices that pimple on your chin, you know it's there and it can completely derail your selfie game. And sure, makeup can work wonders for calming red, inflamed breakouts, but you're way better off trying to keep them under control with some deft skincare knowhow.
Acne is caused by blocked pores so keeping your pores clean and healthy is the best thing you can do here. First up, avoid products that contain occlusive ingredients because these will block your pores and cause no end of problems for the acne-prone among you. Occlusive ingredients are those rich, heavy balms, oils and butters like petroleum jelly, cocoa butter and coconut oil. These are probably things you tend to naturally steer clear of anyway, but if not, now's the time to start.
Instead, only ever use non-comedogenic products which are way less likely to cause your pores problems. Salicylic acid is one of the best ingredients for oily skin because it boosts cell turnover and targets oils blockages to allow sebum to flow more freely to the skin's surface. Tea Tree Super Serum+ combines salicylic acid with tea tree oil to help keep your pores clean and clear. Use it two or three times a week under a light moisturizer to keep your skin balanced, or spot treat problem areas daily.
5. Wake Up Tired Eyes
Skin on point, but eyes telling a totally different story? Nothing kills a great selfie like puffy, tired eyes – no matter how many different angles you try or filters you apply.
The best remedy for wide-awake eyes is obviously a great night's sleep, coupled with plenty of hydration (White Claws don't count), but if it's too late for that, grab a couple of cold teaspoons and place these over your eyes for 10 minutes after cleansing. The cooling effect will constrict your blood capillaries while the light pressure helps drain excess fluid.
Of course, an effective eye cream, applied twice daily to clean skin will also help keep the skin around your eyes looking refreshed and youthful. Searching for an awesome all-rounder? Then allow us to introduce you to Hyaluronic Acid Eye Cream which is bursting with hydrating hyaluronic acid, plus vitamins B5, C and E to help treat, heal and strengthen the delicate skin around your eyes.