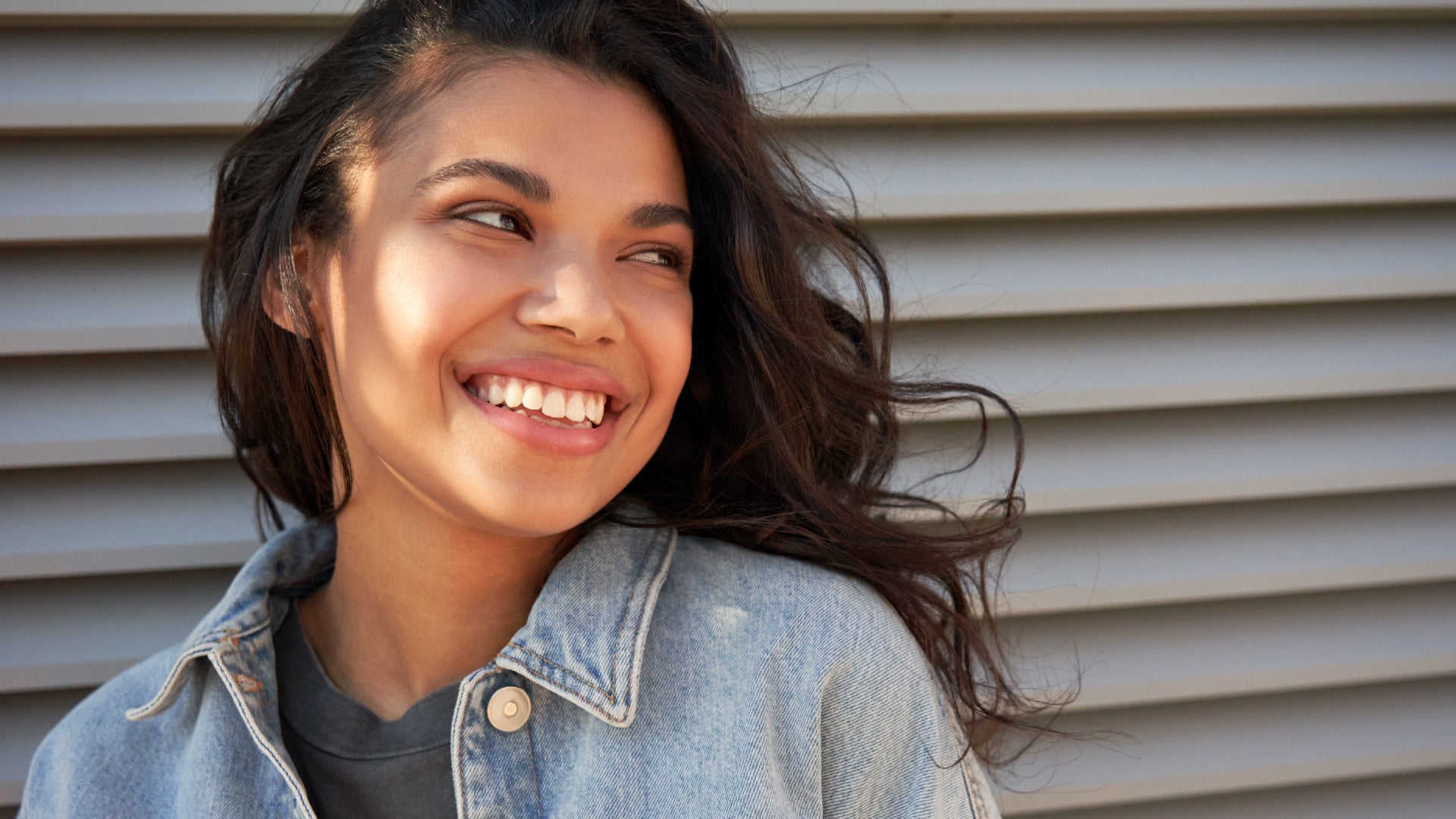 Skinimalism: How To Nail 2021's Biggest Beauty Trend
Say goodbye to overly complicated skincare and makeup that takes hours to apply, because this year is all about embracing your natural glow. Unrealistic beauty standards? So last year. And we are 100 percent down with that.
According to the Pinterest Predicts 2021 report, this year is all about a newly coined beauty trend called skinimalism – see what they did there? Skinimalism is not only a clever little word blend (or portmanteau, if you will), but it's a movement we believe everyone can get on board with: natural, fresh-faced beauty and a clean, simple skincare routine that allows your 'real' skin to do all the talking.
Skinimalism is the kind of trend that some beauty brands who want you to 'buy big or go home' shudder at. But as a company with a conscience; one that truly believes in enhancing your skin with effective yet affordable products, we're all over it. We never test on animals, source many of our ingredients from nature and formulate all of our products right here in the US, so while we cut down on our carbon footprint, you get to feel better about the products you put on your face.
But while cleaning up your beauty routine is an important first step, how else can you make sure your skin screams "I'm a natural beauty," rather than "it took me three hours to look like this, but I'm finally Insta ready"?
Here's how to crush skinimalism and enhance your fresh-faced glow. Because beauty trends may come and go, but gorgeous, natural skin will always be in.

Know Your Skin Type
Understanding your skin is super important when you're trying to nail the 'less is more' approach to beauty. After all, if your products are in constant battle with your skin type, you're never going to be able to maximize your skin's potential.
Next time you cleanse your skin, leave it completely free of makeup or skincare for a few hours, then study it in the mirror. Look for redness, dry patches or shininess and touch it – with clean hands of course – to test for further rough patches, bumps or oiliness. By doing this every few months (and especially as the weather changes) you'll understand your skin so much better and be able to hone your skincare routine accordingly. 

Learn The 3-Step Basics
It's easy to get bogged down with new beauty products, tools, tricks and techniques and in doing so, forget about the basics. But the simple three-step cleanse, tone and moisturize routine has stood the test of time for a reason: it works. Obviously, you can (and ideally should) include a few other products to target specific concerns and protect your skin from environmental damage, but if you've not got your fundamentals sorted, you may as well not bother with the rest.
When it comes to cleansing your skin, do this gently, twice a day and always before bed to thoroughly remove makeup, oils, dirt and debris that can build up throughout the day. Choose your cleanser depending on your skin type and avoid anything that's laden with unnecessary chemicals and preservatives to help maintain the integrity of your skin's natural protective barrier. After cleansing, follow with a gentle toner like Daily Facial Rose Water Toner to hydrate, balance, soften or brighten your skin ­– again, depending on your needs. But remember, toners should prep and treat your skin, not strip away your natural oils.
After toning, for sure, add in your extra serums and treatments, but don't forget to finish with moisturizer to lock in hydration and create a protective seal on the surface of your skin. If you have oily skin, stick with light, gel-based formulations and if you're dry or dehydrated, go for a rich balm or cream. Reckon you're somewhere in the middle? Then lotions are right up your alley. Smooth moisturizer all over your face and neck while your skin is still damp, using light upwards motions for the best results.
Basic stuff? Yes. But important? Absolutely.

Strip Back Your Daily Routine
Next, it's time to rethink everything else that goes into your routine such as treatment serums, eye cream and night cream. We know it's tempting to try and target all your skincare concerns at once with a whole plethora of lotions and potions packed with varying degrees of AHAs, retinol, antioxidants and botanicals, but hold on there because this is against everything you're working towards – and more importantly, you skin will hate you for it. Yes, you might be a dab hand at whisking up the perfect dirty martini, but skincare cocktailing with powerful, active ingredients is a much finer art. Many ingredients cancel each other out, while others work totally against each other and often cause irritation and redness. So, best leave it to the pros, yes?
Most experts agree that skincare routines containing countless steps and more products than you can count on two hands is completely unnecessary. So, think about your main skincare concern – be it lines, sagging, acne, dark spots, dryness, whatever – then invest in a single daily treatment serum that can tackle your needs in one. Check out our range of carefully curated serum blends if you're looking to up your skincare game simply but effectively. That is what skinimalism's all about, after all.
Use Makeup To Enhance Not Hide Your Skin
Paring down your beauty regimen does not stop at skincare: your makeup can always benefit from a little fine-tuning as well.
The main thing to remember is that skinimalism is all about revealing the real you, so while it's tempting to cover your flaws with concealer and foundation, there really is no need. Swap out your heavy base for tinted moisturizer and instead of spending hours perfecting overly contoured cheekbones and eyebrows, go for a touch of creamy blusher on the apples of your cheeks and leave your brows well alone.
Lastly, stop worrying about the odd blemish or fine line... and smile. Your perceived 'flaws' are totally normal and the world wants to see them.