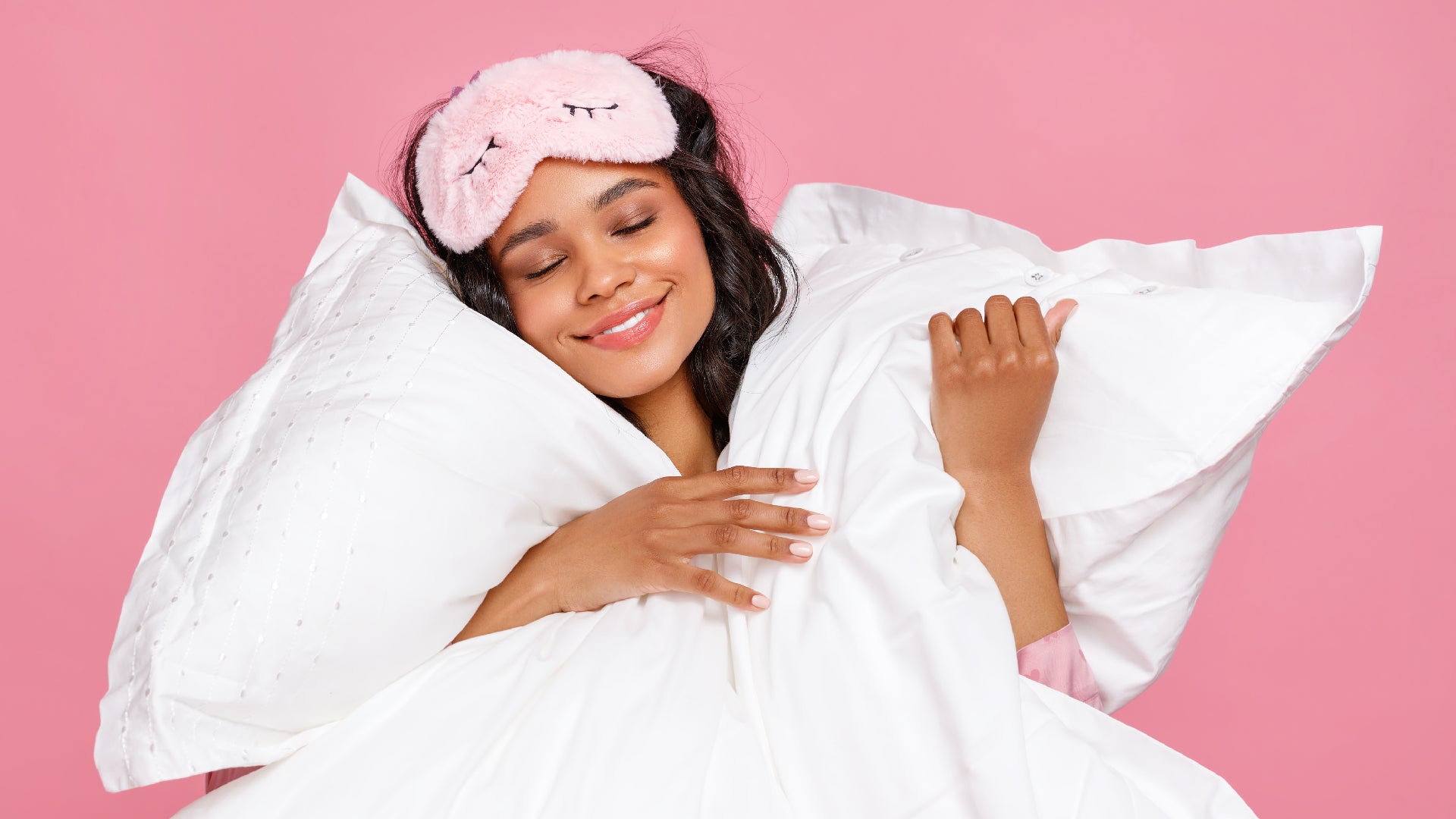 The Lazy Girls' Guide To Gorgeous Skin
Spending time on your skin reaps fabulous rewards, but the good news is you can make a hassle-free routine just as beneficial. So, for those of you wanting to look awesome without too much effort, we got you…
Oftentimes, a low-maintenance skincare routine is the best one of all. Sure, a 10-step Korean regime might work for some of you, but are countless masks, scrubs, serums, oils, tinctures, essences and balms entirely necessary? We don't think so. In fact, overloading your skin can be disastrous – ruining your skin's protective barrier and causing all kinds of problems with dryness, sensitivities, breakouts and more.
That being said, a quick swipe with a 'moisturizing' face wipe before bed is never going to give you great skin, either. Poor cleansing? Not cool. Insufficient moisturizing? Ditto. And don't even get us started on failing to apply SPF every day…
But if you do fancy cutting a few skincare corners – without compromising the look, feel and health of your skin – you can totally do so. You just need to know a few tricks of the trade.
Double Up Your Cleansing & Exfoliating Game
Cleansing is the absolute foundation of great skin and we will never tell you to be slap dash about the way in which you cleanse. It's simply not worth it. However, one thing you can do if you're in a rush is to exfoliate at the same time.
Simply apply your favorite cleanser to damp skin, then grab a clean facial mitt or washcloth and massage this all over your face and neck, using small circular motions. This is a great way to gently remove dead skin cells and boost circulation without irritating your skin. Just one word of warning: don't use an exfoliating glove – they're way too rough for the delicate skin on your face.

To Tone Or Not To Tone?
Never sure whether to bother with toner? Well, if you like the thought of firming, refining, balancing, hydrating and reviving your skin, a toner should be an important part of your regime. However, if you can't be doing with the hassle of applying it with a cotton pad (and hate the thought of what those white fluffy things are doing for the environment), use a spritz toner instead. Both of our Ocean Minerals and Rose Water toners come in handy spray bottles and it takes just seconds to mist them over your face after cleansing. No brainer. Oh, and if you have a toner that doesn't come in a spray bottle, buy a little reusable spritzer from Amazon and decant yours into that. Simple.

Invest In Products That Do More Than One Thing
You've got to love a product that offers your skin more than one benefit. Skincare that's both time- and cost-effective? Hells yeah! After all, why should you apply six serums when one can do the exact same thing? Plus, by using just one professionally blended formulation, you get the benefit of knowing you're not blindly cocktailing active, potent ingredients that don't belong together. And that's super important for the health of your complexion – especially if you have sensitive skin that flares up at even the mention of retinol, AHAs and friends. 
In our humble opinion, the best products that work overtime and serve more than one purpose are face serums. Light and fast-absorbing, serums are made of smaller molecules than regular lotions or moisturizing creams which means they're not only packed with active ingredients, but they're able to deliver them right where your skin needs them. Of course, you can choose a serum to target one main concern, but any serum worth its weight should offer more than one benefit.
Take our Tea Tree Super Serum+, for example. Supercharged with a whole bevy of skin-loving ingredients, this serum deep cleans your pores and wallops excess oil, yet won't dry out your skin like other tea tree oil products. How so? Because it's also packed with hyaluronic acid and aloe to hydrate, niacinamide to soothe and botanical oils to strengthen and heal your skin. Even better news? You need only apply it two or three times each week, making it a mightily quick fix for your weekly routine.
Our Vitamin C Super Serum+ is another multi-correctional gem of a serum that's packed with antioxidant properties thanks to vitamin C and retinol which together fight the signs of aging from all angles. It also contains salicylic acid to regulate oil production and boost cell turnover. Great for all skin types, it's another serum you need only apply two or three times a week, yet it still manages to do so much for your skin.
No, this is not a drill.
Make Your Skin Work Hard While You Sleep
You'll love this one, girls, because one of the most important things you can do for your skin is the least taxing activity of all: sleep. The National Sleep Foundation recommends between seven and nine hours of sleep every night, so try to hit that sweet spot of eight hours as often as you can.
Also, while you're catching your zzzs, this is the best time to help your skin renew and regenerate itself. Skin goes into overdrive while you're sleeping: blood flow increases, cell turnover almost doubles and your natural antioxidant defense system amps up to heal and repair your skin from the daily onslaughts of environmental damage.
To help these functions work like clockwork, make sure your skin is fully cleansed before you hit the hay and apply a serum and/or moisturizer like our Vitamin C Deep Hydration Night Cream. Enriched with vitamin C, aloe, cocoa butter, botanical oils and vitamin B5, this rich moisturizer works hard to restore your barrier function to help heal, hydrate, strengthen and support your skin – while you do absolutely nothing at all.
And frankly, that's got to be the BEST, most effective lazy girls' skincare money can buy.