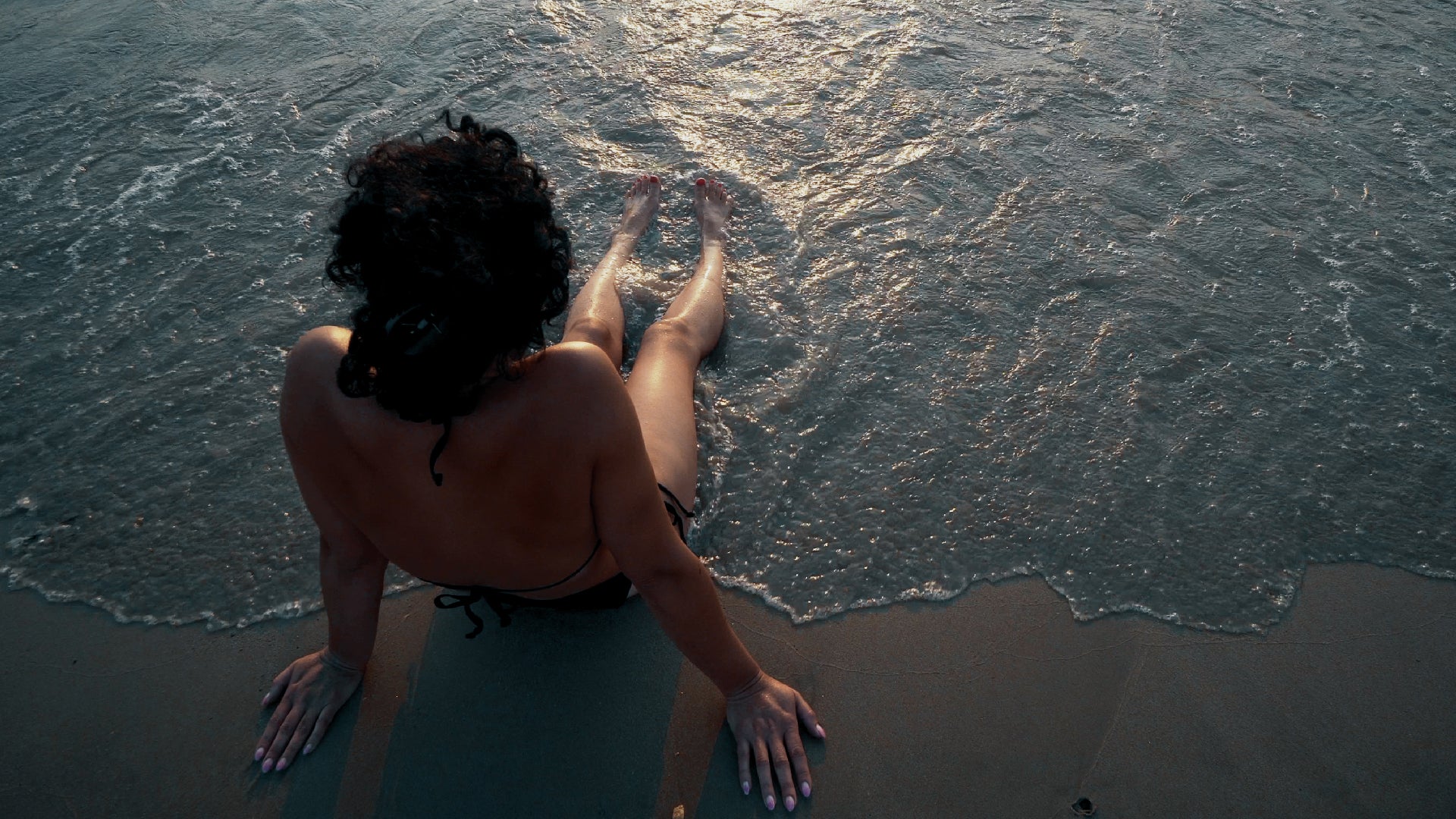 How Your Beauty Regimen Can Help Protect Our Oceans
Looking after your skin is important, for sure. But do you really want to put your skin above our world's precious oceans? Thought not. So here's how to upgrade your beauty habits to ensure both you and our oceans are well taken care of…
Thanks to social awareness and a greater need to do good, making eco-friendly shopping choices has become quite the norm for many of us. From opting for more natural ingredients in things like laundry detergent and facial moisturizer, to investing in minimal packaging and recycling as much as possible, it's clear that we're way more environmentally aware than we were ten years ago. And we love that.
When it comes to our precious oceans, however, there's so much more we can do to stop poisoning our waters and everything that lives in them. Did you know, for example, that there's an entire 'island' of trash in the middle of the North Pacific called the Great Pacific Garbage Patch? If that sounds awful…well… it's because it is. Truth is, this so-called patch contains more than 1.8 trillion pieces of plastic and is double the size of Texas. Pretty scary, right?
So, here are four ways to improve your beauty habits to ensure you're doing your bit.
Reduce Your Single-Use Plastics
Plastic is absolute hell on earth with over two-thirds of all plastic waste ending up either in landfills or in our oceans. Want to hear a really scary fact? OK, get this: it's believed that by around 2050 there could be more plastic in the ocean than fish.
Frightening right? This is why limiting your plastic purchasing is really, like REALLY important.
Living a completely plastic-free life is not easy, we get that, but there are many ways you can reduce your usage. For starters, think about switching up your laundry detergent, toilet paper and household detergents to plastic-free alternatives. Check out companies like Dropps, Who Gives A Crap and Net Zero Co for some awesome options.
And when it comes to your beauty products? Look out for glass bottles like our facial serums which are easily recycled, and switch to plastic-free deodorants and solid bar shampoos, conditioners and body washes.
Stick With Reef-Safe SPF
Reducing plastic waste is obviously one of the most important factors we need to get to grips with. But it doesn't stop there. Your choice of sunscreen is also pretty major.
According to the National Park Service, somewhere between 4,000 and 6,000 tons of sunscreen gets left in the oceans every year. And this causes a significant threat to coral reefs and marine life.
Of course, abolishing the use of sunscreen altogether is crazy talk. Because skin cancer. Plus aging, wrinkles, dark spots and so on. What you can do, however, is ensure you're making good formulation choices. And the most important thing you can do is to avoid oxybenzone and octinoxate.
Already banned in Hawaii, parts of Mexico and Key West, oxybenzone and octinoxate have been shown to negatively impact coral by causing bleaching, damage to DNA and eventual death. Coral reefs are hugely important to the world as they provide a balanced ecosystem for marine life to thrive while protecting coastal areas from powerful waves and the consequent effects of potentially damaging storms and flooding. We must, therefore, try harder to look after them.
Instead of chemical sunscreens containing oxybenzone and/or octinoxate, protect your skin and the oceans by using reef-safe mineral sunscreens. How to do this? Easy. Look for formulations like our SPF 30 Mineral Sunscreen with Vitamin C which uses non-nano zinc oxide to shield your skin from damaging UV radiation. Zinc oxide is much easier on the oceans. And way better for your conscience.
Ditch Those Dastardly Wipes
Why, oh why were disposable facial cleansing wipes ever invented? Sure, they can be convenient but, honestly, they don't even do that great a job. Not only are they pretty poor when it comes to cleaning your skin and removing makeup, but most wipes contain chemicals and, worse yet, plastic fibers which never go away. Instead they slowly break down into smaller particles, sitting in landfills, polluting rivers and eventually ending up in our oceans.
Even wipes that claim to be biodegradable, often break down so slowly, they're nothing more than a con.
Say no to disposable wipes and clean your face twice daily with a 'proper' cleanser like Vitamin C Brightening Cleanser, using either your hands or an organic cotton cloth to help boost circulation, gently exfoliate and massage your skin.
Say No To Potentially Harmful Ingredients
According to the Environmental Working Group, the average woman uses 12 personal care products a day, which equates to around 168 chemical ingredients. Now, don't get us wrong, some chemical ingredients are pretty harmless, but very effective – think retinol, vitamin C, niacinamide and friends. However, there are some dark destroyers we believe you should steer clear of. Not only for the sake of your oceans, but for your own health as well.
Parabens, for starters, may well be powerful preservatives that stop harmful things like bacteria, mold and fungi from ruining your beauty products but, like chemical sunscreens, they've also been linked to the deterioration of coral reefs. In fact, certain studies have detected parabens in surface waters, fish and sediments and shown that even the lowest levels of butylparaben – one of the most commonly used parabens in cosmetics – can cause significant harm and even death.
Synthetic fragrances, sodium lauryl sulfate (SLS), phthalates and PEGs are also thought to play their part in unnecessarily polluting our oceans, accumulating in marine life where they slowly making their way up the food chain. Which is kinda scary if you ask us.
The good news is we care about our oceans just as much as you do, so we avoid these potentially nasty ingredients across all of our products.
Let's all try to be better by doing what we can to be more ocean-friendly, shall we? After all, every little bit counts.