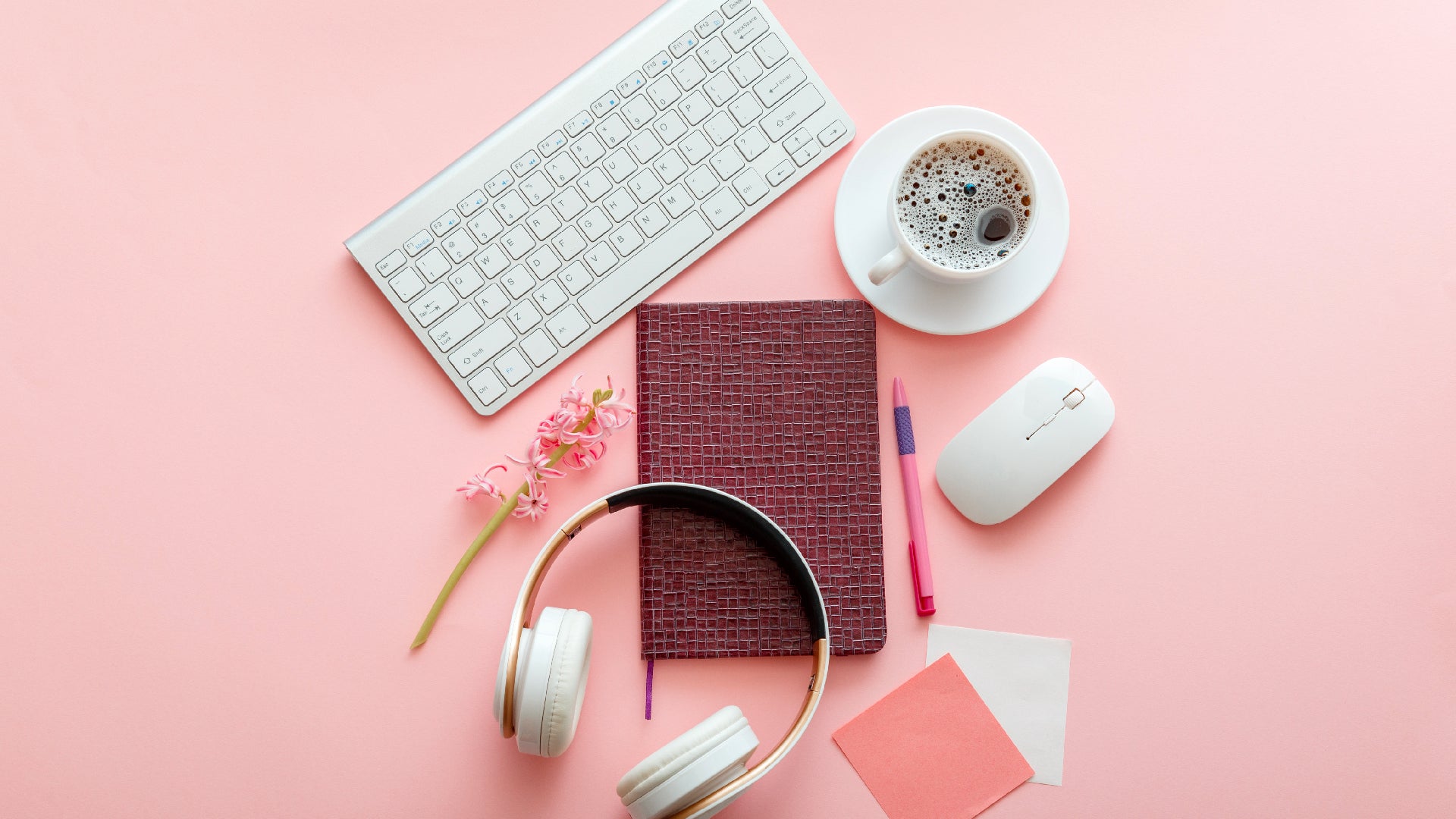 Your 10-Minute, Back-To-School Skincare Routine
Whether you're off to college, back at the office or doing the morning school run, life's about to get busy. But don't let your skin suffer; just 10 minutes is all it takes to get your skin ready to face the world again…
Summer is almost over and the goose is getting fat. No wait, sorry, wrong season. Thankfully, there are no fir trees and holiday lights to contend with quite yet, but still, with the kids going back to school, college life beginning and offices opening up for business, life is certainly moving up a gear. 
With the start of new beginnings comes the stress of juggling your morning skincare routine. And when time is of the essence, spending 30 minutes looking after yours truly is often the first thing to go. But your skin shouldn't suffer simply because you have a million other things to do before getting out of the house by 8 am. You just need to hone your morning routine to maximize your time.
And that's exactly what we plan to do with this 10-minute super-speedy step-by-step skincare routine that's short on time, but big on benefits. Because even the minimum amount of effort can make the world of difference to your skin… and when you look good, you feel great.
Step 1: The 2-Minute Cleanse
Start strong by spending a good two minutes cleansing your face and neck. You shouldn't have too much grime to contend with after washing your face before bed, but still, cleansing is a great way to boost blood flow and lymphatic drainage to bring oxygen and nutrients to your skin while flushing away toxins.
Use a radiance boosting cleanser like Vitamin C Brightening Cleanser which contains potent antioxidants and aloe vera to maximize your glow and set your skin up for success. Massage the pads of your fingers over your skin in circular motions, then rinse with lukewarm water and gently pat dry with a clean towel.
Step 2: Tone In 30 Seconds
Don't be tempted to dismiss toner, just because you can't be bothered. This is the speediest step of all and toning's a great way to drench your skin with extra moisture and feed it with nutrients and antioxidants. What's more our Ocean Minerals and Rose Water toners both come in handy spray bottles, so all it takes is a few spritzes over your face and you're done. In all honesty, 30 seconds is being generous. You could probably nail this step in 10.
Step 3: Set Aside 2 Minutes For Your Serum
As soon as you've toned, apply your favorite treatment serum straight away, while your skin is still damp. This will help lock all the moisture and goodness into your skin – plus that's an extra 30 seconds saved, right there!
Dispense just two or three drops of serum to the pads of your fingers, then gently pat and press it evenly over your face and neck. You don't need to spend too much time massaging it in because its small molecular makeup should allow it to absorb into your skin with very little effort.
We have many serums to choose from, depending on your skin type and concerns, but our current go-to for instant get-up-and-go skin is Vitamin C Super Serum+. How so? Because it's literally chock-full of everything your skin needs to face the day. We're talking vitamin C to brighten and protect; hyaluronic acid and glycerin to hydrate; niacinamide to strengthen and plump up your skin, plus a list of skin-loving essential oils as long as your arm. It also contains salicylic acid to exfoliate your skin into the bargain – so no need to add that extra step into your morning routine.
Step 4: A Minute On The Eyes
Next, spend just a mere minute dabbing a moisturizing treatment around your eyes. Much better than slapping moisturizer all over the eye area which can be too heavy and cause puffiness, a targeted treatment will hydrate and moisturize the skin around your eyes while attacking things like dark circles and bags at the same time.
Pat or press Hyaluronic Acid Eye Cream all around the eye area, using your ring fingers to reduce unnecessary pressure and remember, a tiny amount goes a long way.
Step 5: Multi-Task For One And A Half
OK, now's the time to breathe and relax for a couple of minutes to allow your serum and eye cream to fully absorb into your skin. This is super important if you don't want to end up with pilling – that's when too many products build up on the surface of your skin and form annoying little flakes or granules.
Take this time to brush your teeth, make some coffee, shout at your kids, pack your bag or whatever else might float your boat.
Step 6: Moisturize In 2 Minutes
After a few minutes resting time, apply moisturizer to feed your skin with oils and nutrients and to help seal in hydration.
We love Vitamin C Brightening Moisturizer as a morning skin pick-me-up. Work a quarter-sized amount between the palms of your hands and fingers, then place your hands in a prayer position on either side of your nose and smooth your hands up and out towards your hairline. Repeat this a few times to ensure an even coverage, then repeat the same action over your forehead, chin and jawline.

Step 7: 60 Seconds For The Finishing Touches
Great skincare means you shouldn't need much makeup, but good news, you have a whole minute left to use as you please. SPF is vital, of course, so apply this first, then finish with lip balm, gloss, mascara or whatever you need to face the day.
And stop the clock, you're done!