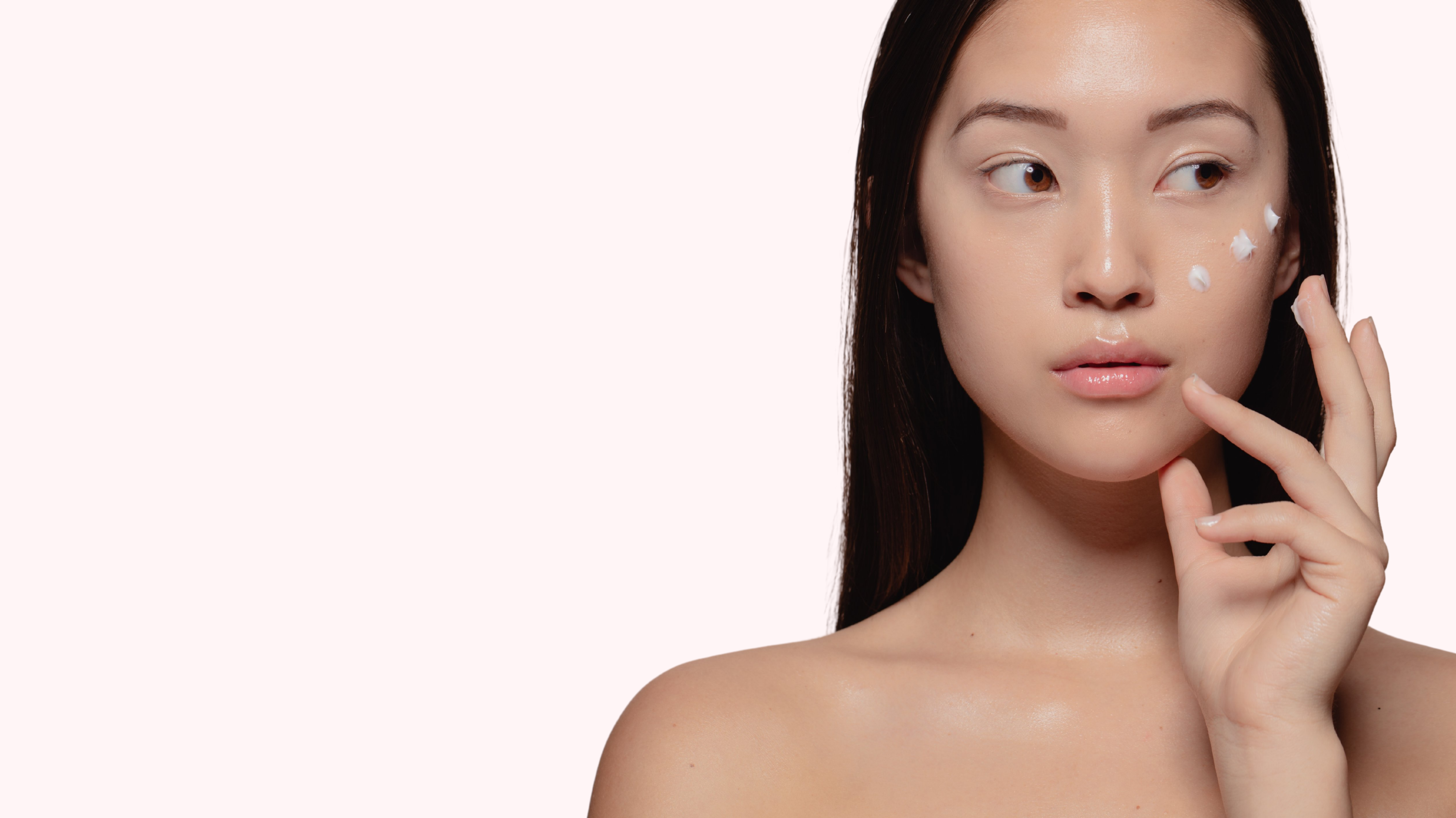 A Deep Dive Into Combination Skin
Why does balancing combination skin that's oily in some places and dry in others have to be so hard? Actually, it doesn't. So, let's take away the headache once and for all.
We all crave for that elusive 'normal' skin, but as skin types go combination is the one most of us end up with. You know the kind of skin we mean. Your cheeks might feel dry and little bit tight after cleansing, yet two hours later your forehead and nose look shinier than a bald man's head. Yeah, that.
Combination skin is defined by skin that's oily in certain areas and dry in others due to unbalanced sebum production. It's never the same for everyone, but excess oiliness is usually concentrated around your t-zone where the sebaceous glands are often larger and more active. And those dry, sensitive patches? Well, you'll find those primarily on your cheeks or around your eyes.
Just like your height and hair color, your skin type is the luck of the draw and is totally down to what you inherit from your parents. So, if you think you can alter your skin type, think again. Yes, you can control and manage it with smart skincare, but completely change its biological structure? No way.
That being said, certain factors will affect the levels of sebum and dryness in your skin – and this will be especially noticeable if it's combination. For example, your t-zone will be oiler in the summer thanks to warmer, humid weather, but in the winter humidity and temperature levels drop, causing certain areas to feel drier, more dehydrated and even a little irritated. It may also become oilier and possibly break out during your period, when hormones cause your skin to over-produce sebum. Fun times.
The moral of this story is that yes, combination skin can be a bit of a b*tch to control. But, it's perfectly doable with a few smart skincare choices. Just remember one thing: it's all about balance.
How To Care For Combination Skin
1. Use A Gentle Cleanser Morning & Night
One of the biggest mistakes when cleansing combination skin is to concentrate solely on the oily part of your skin. We know it's tempting to whisk away all those oils with harsh, astringent cleansers, but this will do you no favors in the long term. For one thing, it'll cause your skin to produce even more oil in areas you don't want it, and on the flipside it'll irritate any dryness you have, causing redness, itching and more.
Instead, use a gentle, pH-balanced cleanser like our Vitamin C Daily Facial Cleanser which contains MSM, vitamin C and tea tree oil to balance the skin and prevent breakouts, along with aloe vera and rosehip oil to soothe and moisturize. And if you're really concerned about excess oils? Then try using our Skin Clearing Charcoal Face Wash on your t-zone at night.
2. Avoid Hot Water On Your Face
Never, EVER wash your face with scorching hot water. Hot water makes your skin look flushed and red thanks to excess heat forcing your blood vessels to dilate. It also strips the skin of essential healthy oils, which compromises your barrier function, causing your skin to feel tight, dry and irritated. For combination skin types this will make dry areas doubly worse, and oily areas, well, ditto.
3. Embrace A Balancing Toner
Some skin types are happy to skip toner, but if you have combination skin, we cannot recommend this step more. A good toner that's high in antioxidants (rather than alcohol) can help balance and nourish your skin, while minimizing oiliness without making those dry areas drier.
Looking for the perfect fit for your combination skin? Then try our newly packaged but same great formula Ocean Minerals Super Toner (formerly referred to as Daily Facial Super Toner). Packed with MSM, vitamin C and skin-loving peptides like Matrixyl 3000, it's a great way to finish your cleansing routine and leave your skin fresh and glowing. Oh, and it also contains glycolic acid to boost cellular regeneration plus witch hazel to deal with enlarged pores and excess oils. And if you think this sounds like it could irritate those pesky dry patches? Think again, aloe vera, jojoba oil are also included to take of that.
4. Spot Treat Your Oily T-Zone
When it comes to treating your complexion Hyaluronic Acid Facial Serum is always a great shout for combination skin. Hyaluronic acid is a clever little cookie that draws water into your skin like a sponge, making it great for hydrating your skin without overloading it with pore-clogging oils. Apply it morning and night before moisturizing to balance and soothe your skin.
If your combination skin is super oily in places, you could also try Tea Tree Clear Skin Super Serum over your troublesome t-zone. Apply one drop to the tips of your fingers, then gently apply it to your cheeks, nose and forehead two or three times a week.
5. Choose Your Moisturizer Carefully
Moisturizing your skin is probably the trickiest area to nail if you're a combination type. Go too light and dry patches won't get enough help, but choose a super heavy cream and you could end up blocking your pores and exacerbating oiliness. Decisions, decisions.
You have two options here. Your first is to invest in two moisturizers: one light, gel-based formula for your t-zone and a richer, oil-based cream or balm for your dry areas. This kind of sucks in terms of effort and money, but it's often the best recipe for many combination skin types, especially if have extreme combination skin (aka very oily and very dry).
Your other option is to look for a noncomedogenic moisturizer that contains humectants to draw water into the skin and emollients to lock it there. And we have just the guy for the job: Vitamin C Brightening Moisturizer which contains aloe and glycerin to hydrate thirsty skin without weighing it down, plus jojoba oil and shea butter to seal in moisture – again, without blocking your pores.  
"Deep hydration with no greasiness," explains one customer review. Literally everything combination skin wants in a moisturizer.