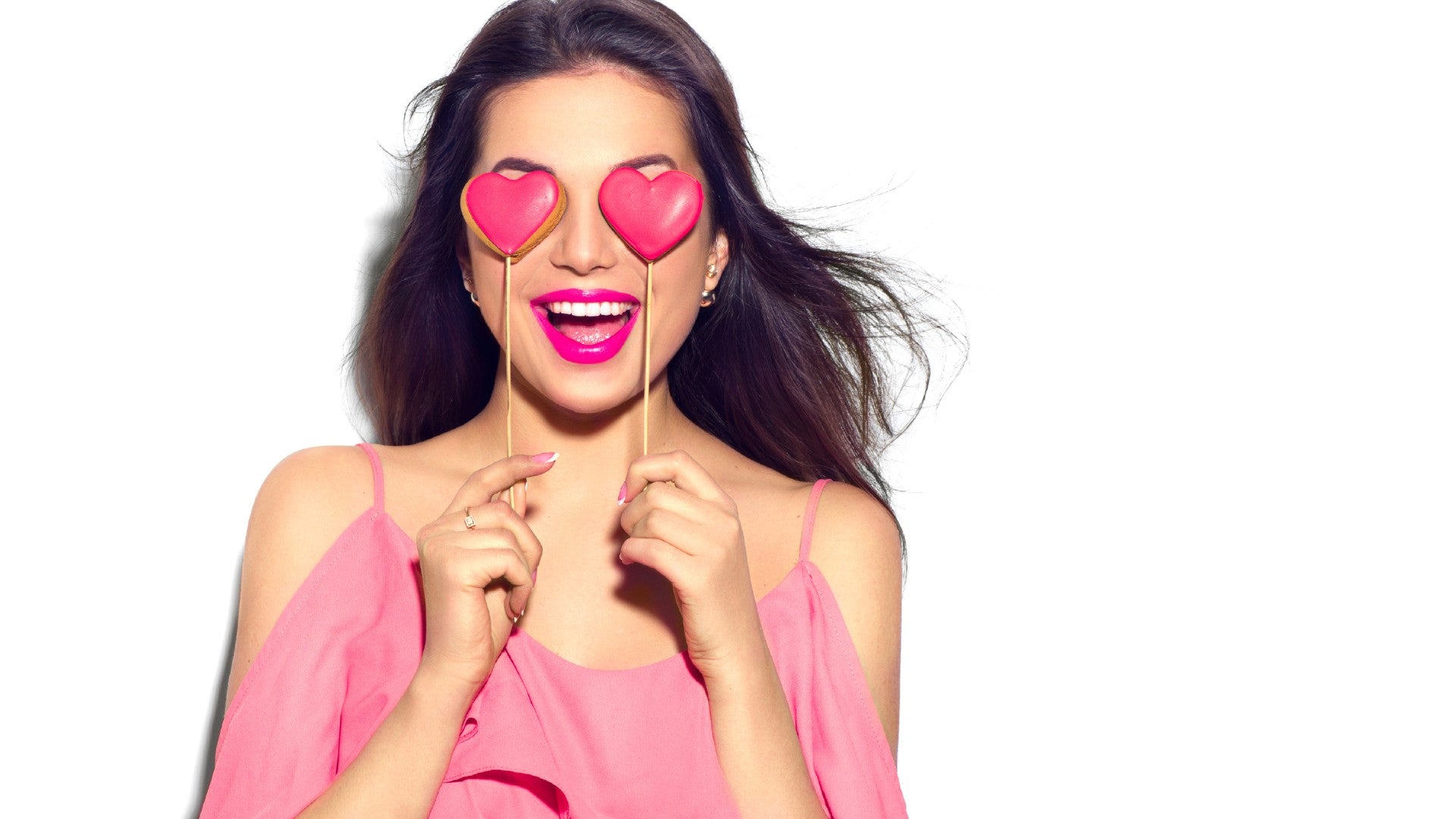 Valentine's Gifts Everybody (Including You!) Will Love
No matter who your Valentine is this year, awesome skincare is officially the best gift you could give them.
Without doubt, it's been a tough year for everybody, so what better time to put a smile on someone's face than with a fabulous gift for Valentine's Day? And while roses and chocolates are all well and good, effective skincare offers way more bang for your buck.
So, whether you want to share the love with your mum, sibling, partner or BFF these super popular TruSkin treats promise to brighten up anyone's day. And far be it from us to dissuade you from employing the 'one for them, one for me' rule while you're shopping. It'd be rude not to, right?
1. Niacinamide Serum
Ideal For: Your Favorite Gal
The newest member of our TruSkin line-up and fast becoming a fan favorite, Niacinamide Serum is a real boost for the skin. Otherwise known as vitamin B3, niacinamide is an effective antioxidant that works hard to fight free radical damage caused by environmental and lifestyle stress. And we all know how stressful life is right now.
Niacinamide also helps strengthen the skin's natural barrier function and regulates oil production to improve the overall health and resiliency of your skin. Our Niacinamide Serum combines all this with the nourishing powers of vitamin E and hyaluronic acid for the perfect day and night treatment that's ideal for all skin types. A real winner, your BFF will love.
2. Skin Clearing Charcoal Wash
Ideal For: A Special Guy
Stuck for Valentine ideas for the man in your life? Then look no further than Skin Clearing Charcoal Face Wash which comes packed with activated coconut charcoal. What the heck is activated coconut charcoal? Good question. It's a super absorbent black powder that's produced from burning coconut shells and binds itself to toxins, oil and bacteria, then whisks them clean away. This makes it an ideal ingredient for treating oily, combination or acne-prone skin. We've gone one step further, however, and formulated it with soothing aloe, hydrating glycerin and calming lavender essential oil for a cleansing treat that benefits ALL skin types.
Fun fact: one teaspoon of activated charcoal has more surface area than a football field which is why it's also used in emergency rooms as a quick and effective way to remove ingested poison. Interesting, huh?
3. Daily Facial Rose Water Toner
Ideal For: Treating Yourself
Nothing screams Valentine's Day more than roses and don't get us wrong, we'd never turn away a dozen of those red blooms – at any time of the year. But Daily Facial Rose Water Toner offers so much more. As a powerful, yet gentle skincare ingredient, rose water dates back to ancient Egyptian times when it was applied to the skin to help cleanse, heal, hydrate and reduce redness. Rose water also has powerful antibacterial and antioxidant properties and is tolerated by most skin types, often being used to help relieve the symptoms of acne, eczema and dermatitis.
More good news: you won't find any added nasties in our Daily Facial Rose Water Toner, just pure unadulterated rose petal concentrate. Apply it to damp skin after cleansing to hydrate, heal and lift your skin – as well as your spirits.
4. Retinol Moisturizer
Ideal For: The Skincare Obsessive
Anyone who knows anything about beauty and grooming will be fully aware that retinol is the absolute gold-standard of skincare ingredients. Proven to help improve everything from fine lines and wrinkles, through to skin tone, texture, pigmentation and even acne, retinol is a true icon in the skincare world.
The down side is that retinol can sometimes be a tad drying and irritating for sensitive skin types. And this is where Retinol Moisturizer comes to the rescue. Brimming with vitamins E and B5, plus green tea and hyaluronic acid, it harnesses all the powers of a regular retinol serum, with the added benefits of complete moisturization for all skin types. *Adds five to cart.
5. C-Plus Super Serum
Ideal For: Spoiling Friends And Family
Looking to treat a loved one to a super-charged serum that combines a whole host of cleverly curated skin-loving ingredients? Then C-Plus Super Serum has totally got your back. We're talking vitamin C, niacinamide, retinol, hyaluronic acid, glycerin, salicylic acid, aloe vera, MSM, the works. And if all those active ingredients make you wonder if this serum will make their (or your!) skin totally freak out, don't panic because it's surprisingly gentle. We just recommend applying it two or three times a week to begin with, before upping to every day as the skin acclimates.
C-Plus Super Serum is a real winner for brightening and rejuvenating most skin types while fighting the signs of aging such as fine lines, wrinkles, sagging and hyperpigmentation. And we truly believe that.
Happy Valentine's Day!