TruSkin Multi-Vitamin Facial Serum+
TruSkin Multi-Vitamin Facial Serum+
<! –– Bazaarvoice Shopify Integration Version 2.0 ––>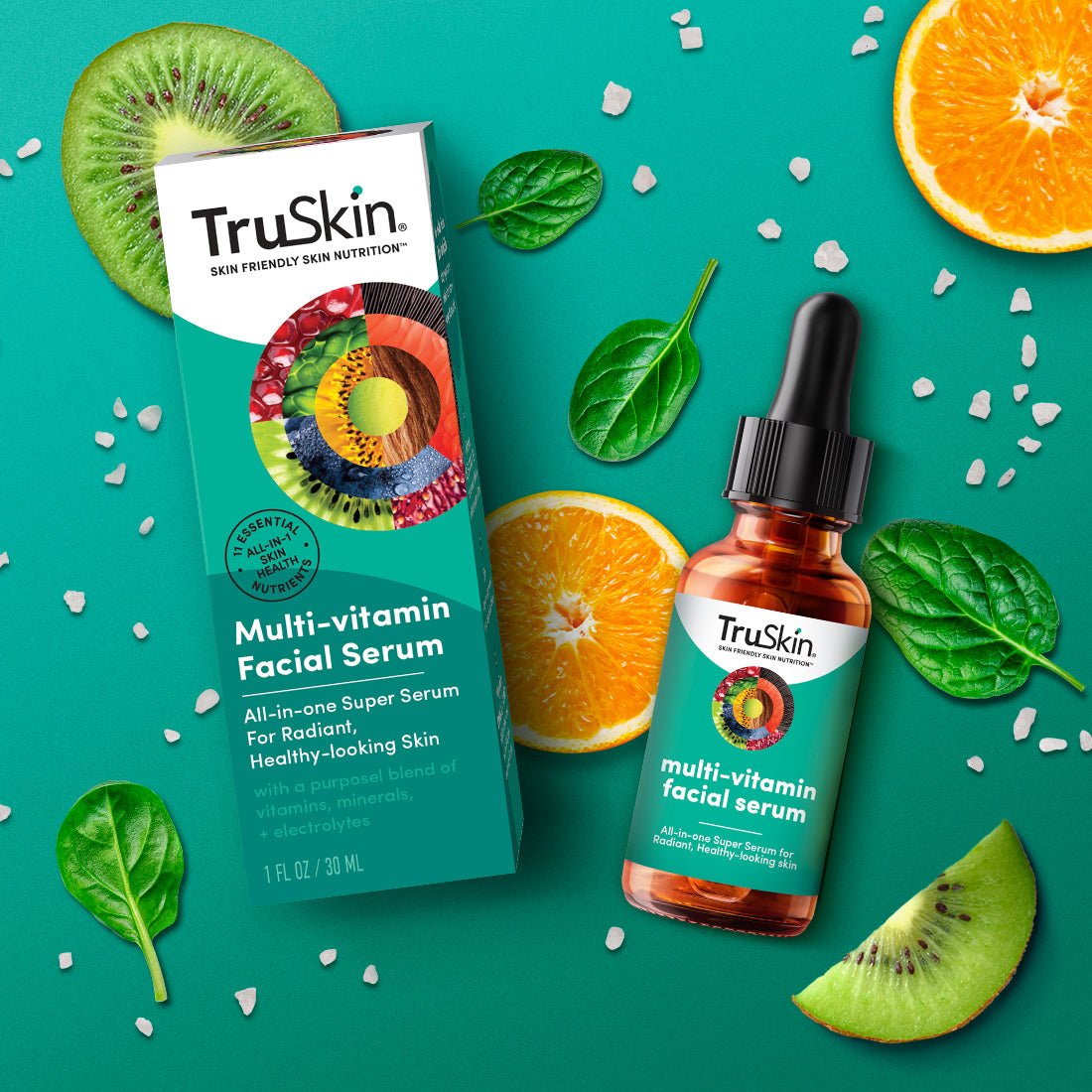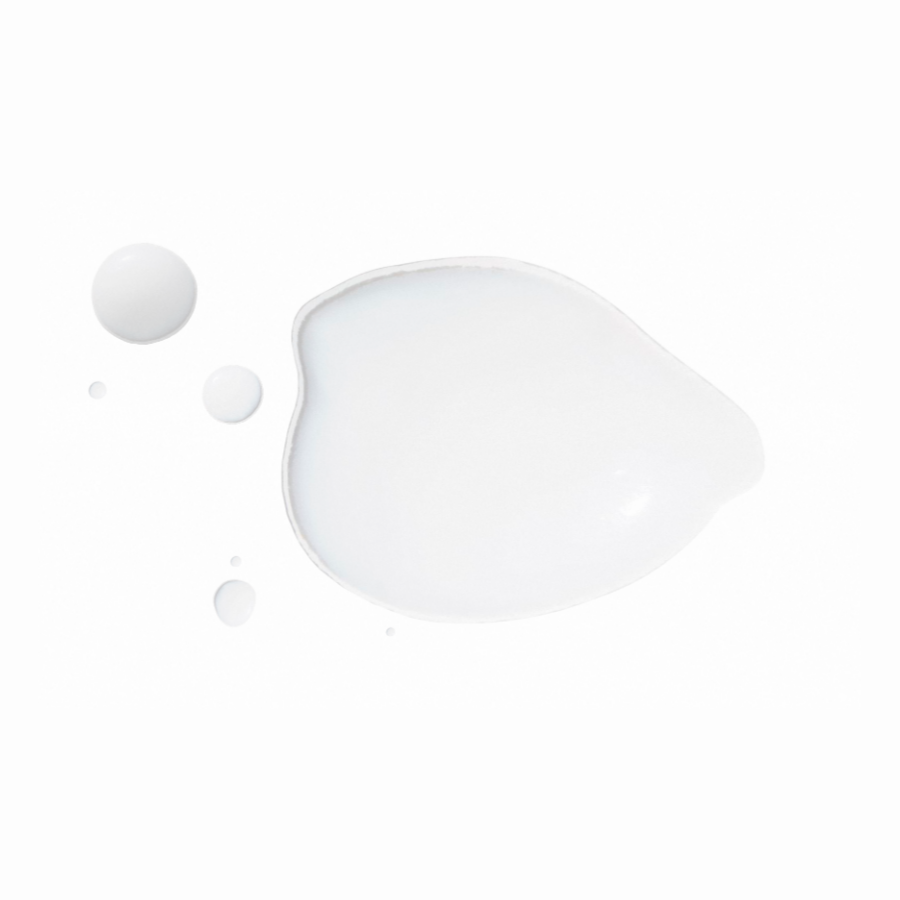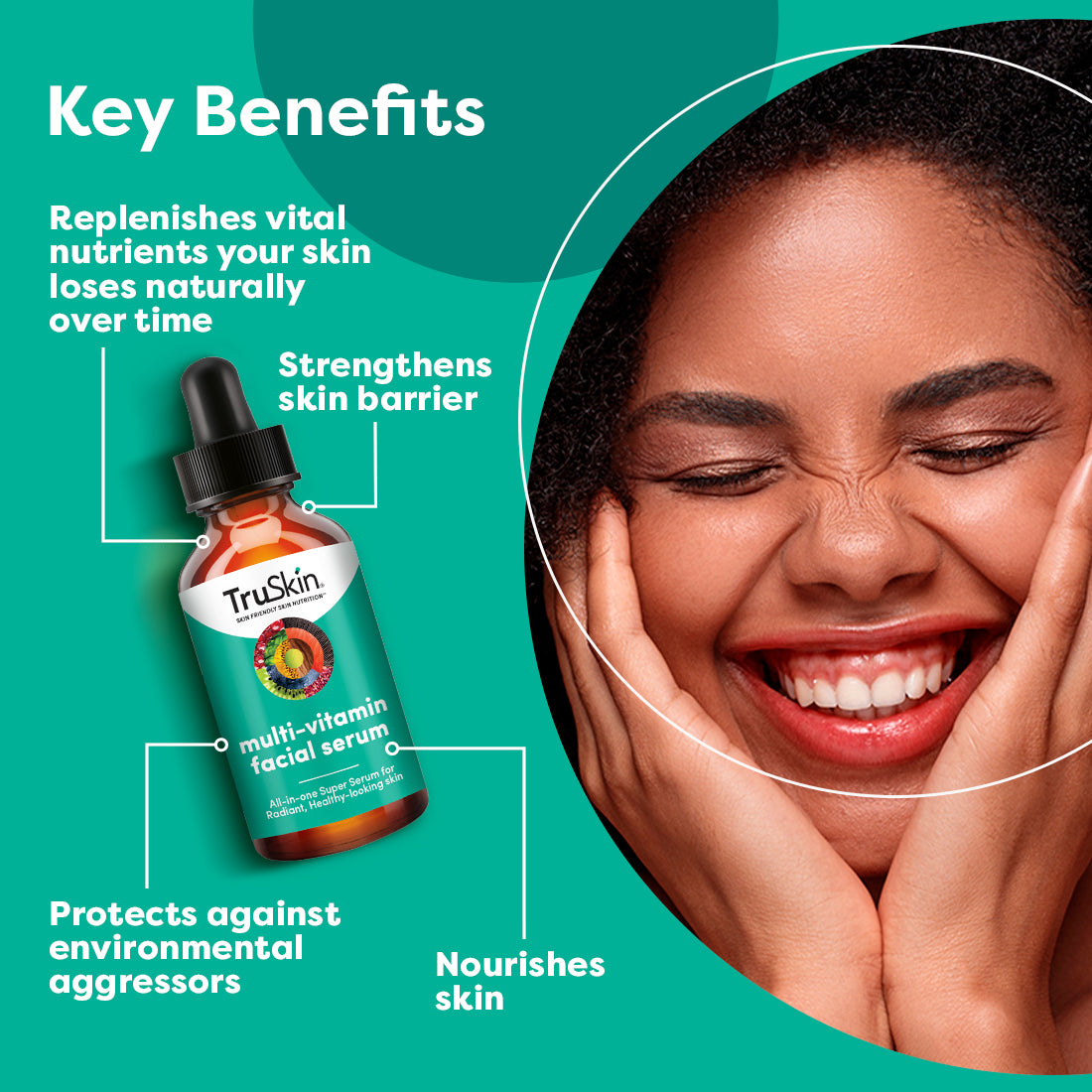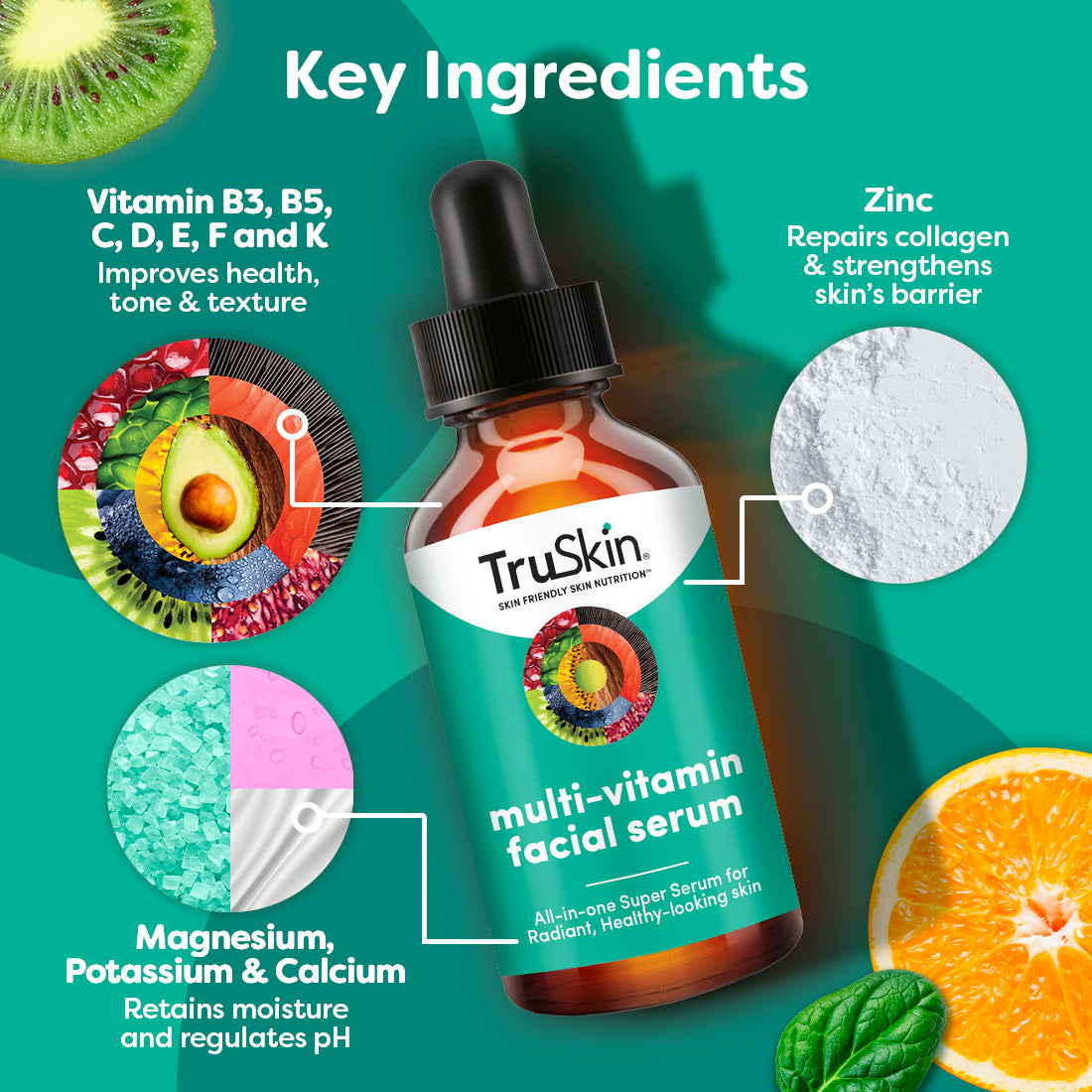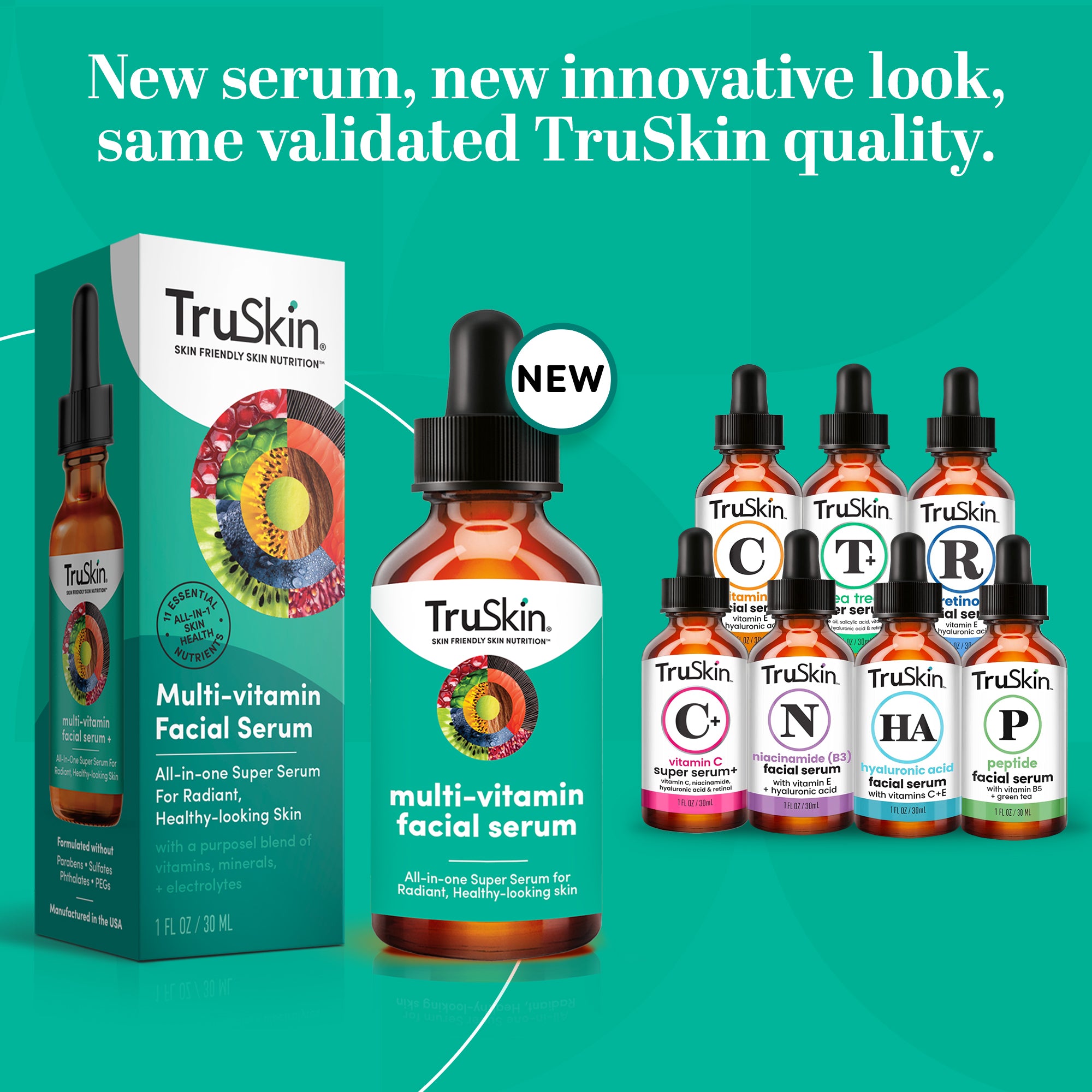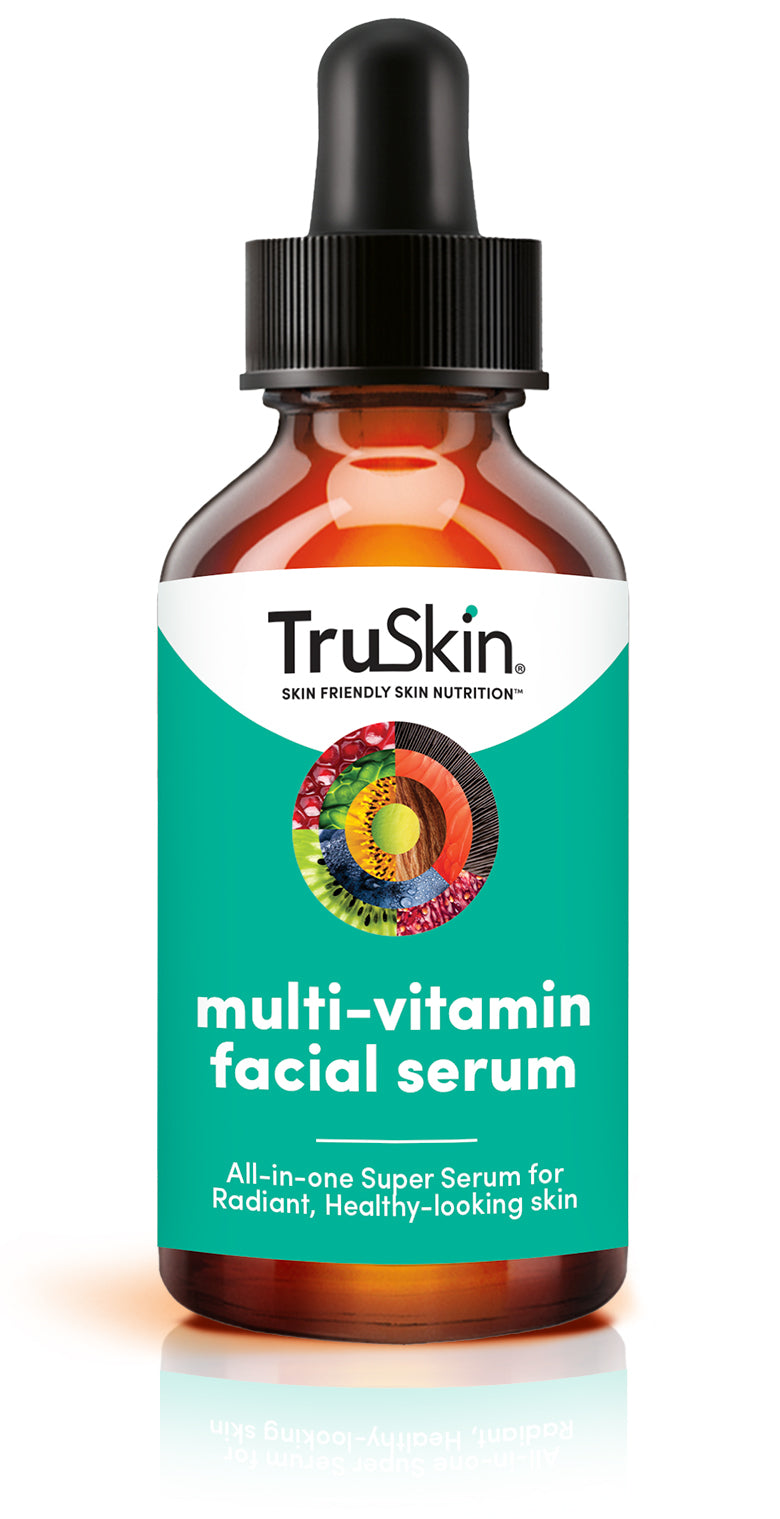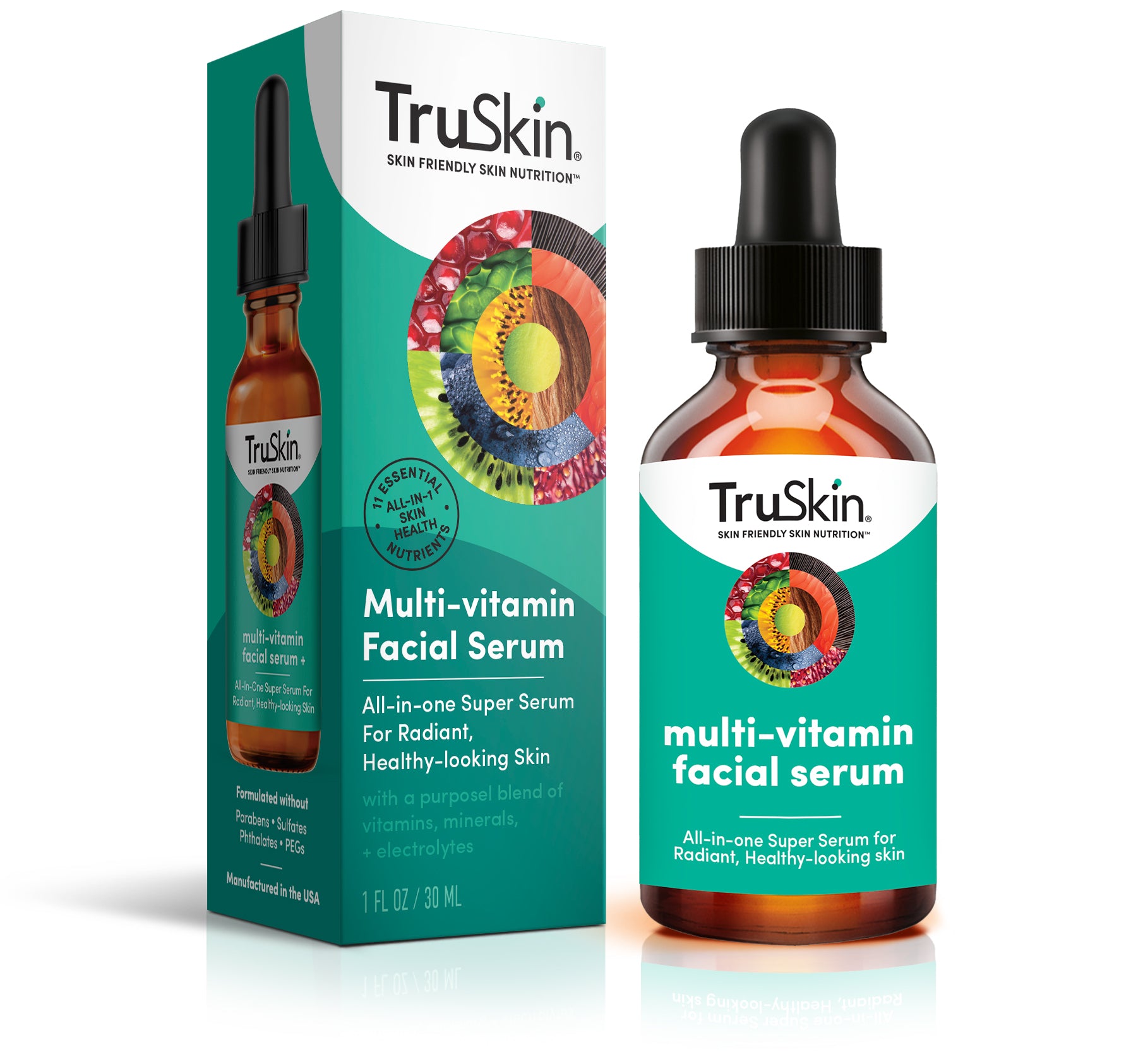 TruSkin Multi-Vitamin Facial Serum+
<! –– Bazaarvoice Shopify Integration Version 2.0 ––>
A first-of-its-kind, patent-pending serum packed with 11 plant-derived vitamins, minerals, & electrolytes for optimal skin health. Inspired by oral multivitamins for holistic health, this all-in-one serum is uniquely designed to replenish all the vital nutrients your skin naturally loses over time but needs to be and stay healthy.
Product Details

This smooth and luxurious milky serum is designed to hydrate and plump skin, improve texture and tone, strengthen the skin barrier, and protect against environmental aggressors to help give you radiant skin now and truly healthy skin in the future. Inspired by oral multivitamins for holistic body health, this concentrated formula is packed with 11 plant-derived vitamins, minerals and electrolytes that work in harmony to deliver everything your skin needs to look and be healthy. After all, your skin is your body's largest organ and needs proper nutrition to be and stay healthy just like the rest of your body.




Each purposefully balanced medley of key antioxidants, super-nutrients and nourishing botanical actives in this formula enhances efficacy and delivers skin-friendly benefits, without additives or fragrances. While other vitamin-infused serums may include more than one vitamin, our multi-vitamin serum is the only serum that goes beyond by also including minerals and electrolytes so that your skin has everything it needs to be and stay healthy. Our complete all-in-one serum is loaded with Vitamins (B3, B5, C, D, E, F and K), minerals (Zinc), and electrolytes (Magnesium, Potassium, and Calcium) that work synergistically together to replenish vital nutrients your skin loses naturally over time. The vitamins promote overall cell health while improving tone and texture to give you a more youthful appearance. The minerals enable vitamins to work more efficiently while also supporting collagen repair and strengthening the skin's barrier to help protect against environmental aggressors, like the sun. The electrolytes retain moisture while regulating pH for gentle and skin-friendly formulas.




Our purposeful, plant-powered blends not only give skin the nutrients it needs to enhance its own firmness, barrier function, suppleness, and luminosity, all things skin needs to be and stay healthy, but also prioritize skin friendly formulations of well-known ingredients, like the more gentle but as effective form of Vitamin C called Sodium Ascorbyl Phosphate, to ensure that all skin types can enjoy these benefits without irritation.




Key Benefits

• Replenishes the vital nutrients your skin loses naturally over time that it needs to be and stay healthy

• Hydrates & plumps skin

• Improves skin texture & tone

• Strengthens the skin barrier

• Protects against environmental aggressors




NO Parabens, NO Sulfates, NO Phthalates, NO PEGs

Recommended For

While this serum is formulated for all skin types, it works best for:

• Collagen Loss

• Uneven Tone

• Dark Spots

• Dry Skin

• Dull Skin

• Sensitive Skin

How to Use

After using your favorite TruSkin Cleanser and Toner, apply 3-5 drops of serum to clean fingertips and gently smooth product onto clean face and under eyes (avoiding direct contact with eyes). Allow to fully absorb, then follow with your favorite TruSkin Moisturizer and Sunscreen.




Product can be used on face, neck and back of hands morning or night each day.




*IMPORTANT - ALWAYS do a patch test by applying the serum to a small area of your arm, face or neck at least 24-48 hours before applying to your entire face to make sure the ingredients are suitable for your skin. .




FOR EXTERNAL USE ONLY




Clean & Potent Nutrition For Skin
Cruelty-free, premium skincare with purposeful, plant-powered formulas that work together to nourish skin and maximize results.
What Our Customers Are Saying
<! –– Bazaarvoice Shopify Integration Version 2.0 ––>