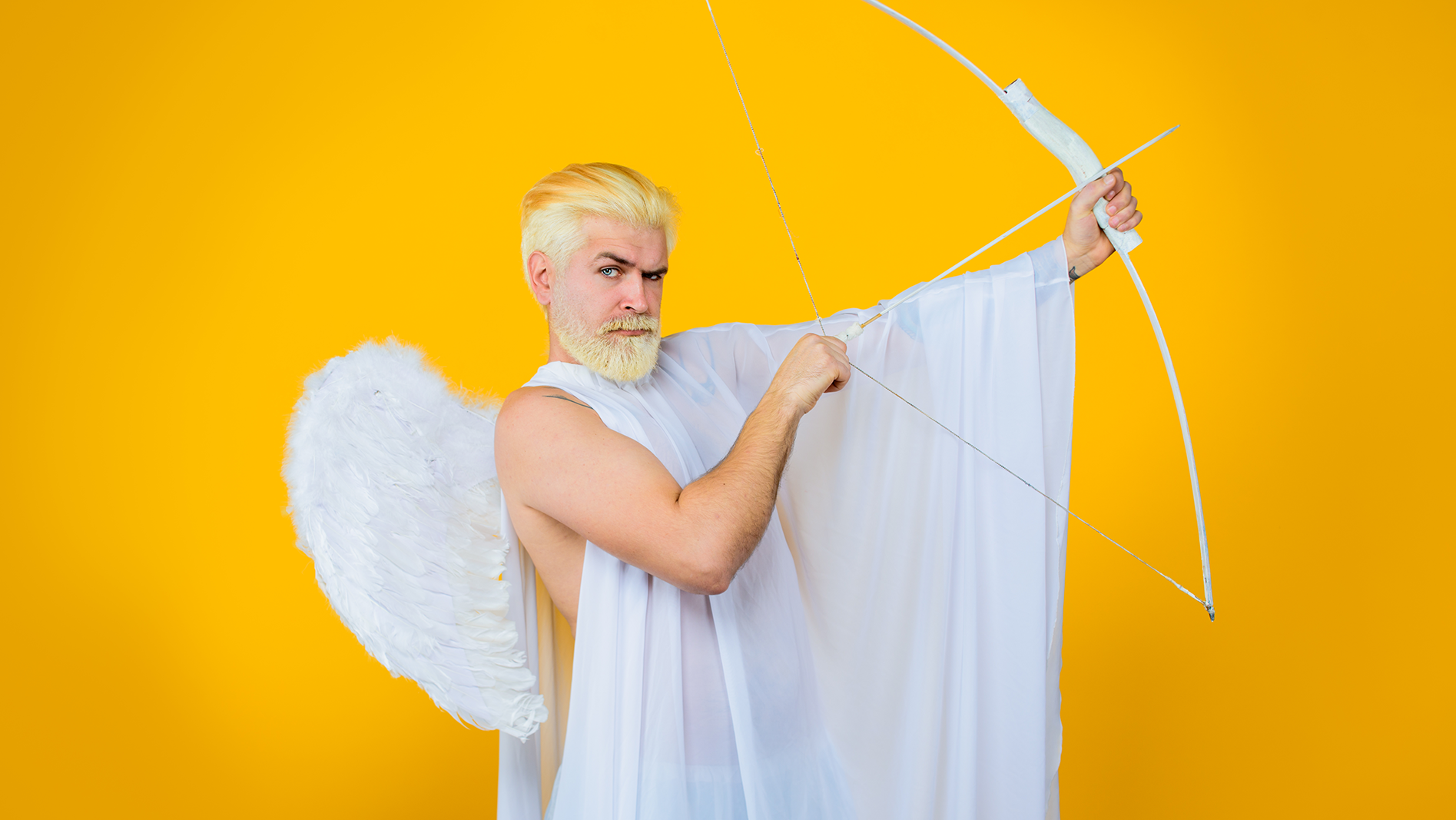 Cupid's Secret Recipe to Perfect Valentine's Day Skin
Valentine's Day was fast approaching. People around the world were making plans to impress their would-be sweethearts and surprise their significant others with something lovely.
But the one soul who was supposed to be the busiest of all leaned back in a recliner and stared at the clouds above. Cupid was hopelessly out of ideas.
Simply put, the God of Desire had grown bored of his job. He felt like he had tried every trick in the books to make people fall in love. What fun was there in repeating the same old routine over and over again?
None at all, Cupid thought with a heavy sigh. He let his head flop to the side and found himself staring into a gold-rimmed mirror that floated around in his abode.
He ran his eyes over his golden locks, before stopping to examine his own, divinely sculpted face. The youthful, flawless skin that mortals couldn't help but love…
Achieving A Divinely Smooth Skin
Suddenly, Cupid leapt up. How could he have been so blind to the obvious? If he were to give people a skin as perfect as his own, they couldn't help but fall head over heels for each other!
But how could he do such a thing?
Cupid rushed to his work desk and started making plans. Naturally, he would have to infuse his famous arrows with something that would make their target's skin immaculately desirable. 
But no ordinary love potion would do. Cupid deduced that only the most powerful concoction could work. Something that was prepared from the very core elements of Valentine's Day — flowers, chocolate, and opposites.
Flowers for Valentine's Day
The harbinger of love started with the easiest element: flowers. To begin with, there was no more classic a flower for Valentine's Day than roses. And so, he 
produced from his inventory of incredible ingredients a bottle of TruSkin Rose Water Toner.
With more than a dozen roses in a single bottle, it was the perfect starting point for gently hydrating and refreshing anyone's skin. "And the key word here is 'anyone,'" thought Cupid, as he knew the Rose Water was perfect for any skin type.
He added a few drops of the Rose Water into a small golden mixing pot before moving onto his next ingredient. It had to be something that would fight signs of aging around the eyes and was packed with floral extracts, including sunflower, evening primrose, rosehip, geranium, and honeysuckle. Something like TruSkin Anti-Aging Eye Cream.
With the eye area taken care of, Cupid then required something to defy aging on the entire face, and to unclog pores and soothe irritated skin. He knew just what to use — TruSkin Tea Tree Clear Skin Super Serum contained just the right mix of tea tree, rosehip, lavender, geranium, and ylang ylang extracts for his purposes.
The floral bouquet in his mixing pot was almost complete, but Cupid felt it still needed something more. That's when it hit him — he could add just a bit of TruSkin Vitamin C Facial Cleanser. It's floral ingredients, like rosehip oil, would clear anybody's skin and make it look irresistibly healthy.
The Sweetest Chocolate
With all the flower-based ingredients in place, Cupid turned his attention to chocolate. He pondered for a moment about what to do, before adding a bit more TruSkin Eye Cream into the mix.
After all, it did contain organic cocoa butter. Cupid had no doubt that it would help moisturize the fragile skin around the eye area, giving whomever his arrows hit the perfect lids to bat their eyelashes with.
But to truly get the power of cocoa butter into his creation, Cupid needed something else. His mixture required a secret ingredient no one had ever seen before.
He quickly checked around to make sure no cherubs or any other curious beings were in sight. Then, from a hidden stash he pulled out a container of TruSkin Vitamin C Night Cream.
No mortal soul had ever seen such a cream before — they weren't quite ready for it yet. But it contained the organic cocoa butter Cupid needed. Combined with Vitamin C, rosehip oil, and organic aloe leaf juice, it was just the thing to moisturize and nourish the skin overnight so that those stung by Cupid's arrows would look just as radiant the next morning as they had on Valentine's Day.
Attractive Opposites
With the Night Cream added to the mixture it was time for Cupid to include the final element – opposites. Everyone knows that opposites attract, so it was only
 natural for Cupid to incorporate such a thing into his concoction.
He began by dividing his mixture into two different containers. He then grabbed the two bottles of TruSkin Day/Night Duo Serums.
Into the first container he added the
Vitamin C Day Serum
. Its Vitamins C and E, together with Hyaluronic Acid, would protect people's skin and prevent it from being damaged by environmental factors and UV light.
To the second container went the Retinol Night Serum. Cupid knew that its Green Tea extracts and Retinol would soothe the skin and support collagen production. After all, who could resist a soft, youthful skin?
Off to Spread the Love
Finally, Cupid's work was done. He reveled in the moment, admiring his skin-reinforcing love potions. Creating them had been such an obvious idea that he couldn't believe he'd never thought of it.
There was only one more thing left for Cupid to do. He fetched his quiver and divided his arrows into two bundles – one he dipped into the first mixture, and the other into the second. 
The skin-reviving potions were so powerful that even the magical wood of Cupid's arrow shafts smoothed out perfectly. The God of Desire smiled to himself, imagining just how amazingly it would work on lovebirds all around the world.
Cupid hung his quiver next to his famed bow and returned to his recliner. He sat back down, but not to mope around. This time, he was all giddy and couldn't wait for Valentine's Day to come.
DISCLAIMER: TruSkin recommends always using our products according to label instructions. Cupid might have the divine powers to mix them into one magical lotion, but we mortals should use skincare products one at a time.