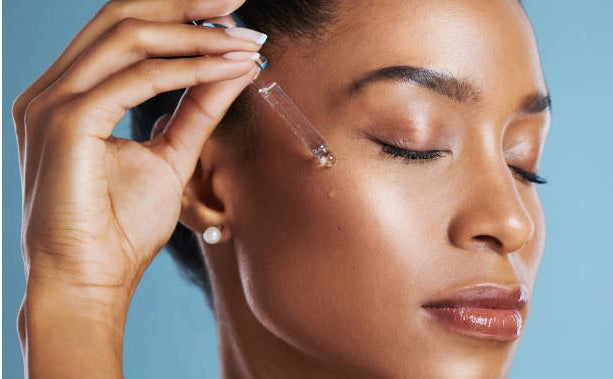 Choosing The Right Vitamin A Serum For Your Face
Most dermatologists agree that vitamin A is beneficial for our skin. More often referred to as retinol in skincare applications, this powerful ingredient has taken the industry by storm.
Vitamin A serum for face, which is also commonly known as "retinol facial serum," is being used by a growing number of women to combat the aforementioned issues.
Serums may be oil-based or water-based liquids, and they are very light and easy to absorb after being applied to the skin. You can treat your whole face with only a few drops of the product, which is why they usually come in little vials with droppers.
Serums are typically recommended by dermatologists for those who are worried about the signs of aging. It's a great alternative to the usual anti-aging products like moisturizer and sunscreen.
Unfortunately, your skin rarely gets better as you age. As time goes on, many people notice an increase in the appearance of fine lines, age spots, and overall dullness. Retinol, or Vitamin A, can be used to mitigate these signs of aging, which is one of the reasons why it's so popular.
Vitamin A For Your Face
Products containing vitamin A are known to be quite beneficial to skin health. They assist your skin in maintaining its strength and vitality by restoring its natural function. Thus, it is a potent component of any skincare regimen.
However, there are many various formulations of Vitamin A serum for face, so it's important to choose not only a product that is high-quality, but right for you.
Vitamin A's Skin-Benefitting Properties
 It's quite a list, to say the least. Vitamin A has been studied for its potential use in skin care more than any other product on the market right now.
Vitamin A helps the skin's tone and texture by acting as an exfoliator. As a result, dead skin cells are shed, and new, healthier, smoother cells are generated.
Vitamin A serum for face strengthens and thickens the skin while also helping to decrease the appearance of fine lines and wrinkles. As if that were not enough, it also helps prevent the breakdown of collagen and elastin that is already present, providing you with even more value for your money.
How to Choose the Right Vitamin A Derivative
It bears repeating that vitamin A derivatives are the most powerful tools in the fight against acne. Because vitamin A derivatives are so good at rectifying sun damage, they have also become the standard in anti-aging products.
Although a topical vitamin A serum for face would be beneficial for almost everyone, there is a lot of misinformation out there about which products truly work.
As a form of Vitamin A, retinoids have been utilized in dermatology since their introduction in 1943. However, because retinoids are so powerful, a milder formulation was developed so that they could be used on the delicate skin of the face.
Retinol is the most common form of vitamin A available in over-the-counter skincare products. And even amongst those who are passionate about skincare, knowledge of retinol is limited.
One-size-fits-all does not apply to skincare. No need to panic if the plethora of retinol solutions available has you feeling confused. We're here to provide a hand, so please don't hesitate to contact us.
Our Retinol Facial Serum is known to be one of the best anti-aging products on the market, so you can be sure that it will meet all of your needs. This product doesn't have any harmful ingredients like parabens, gluten, or animal testing.
It also has a calming mix of Vitamin E, Gotu Kola, and hyaluronic acid. Using this product gives you peace of mind since you know it has only the best components for your skin.
Methods for Optimal Application
With vitamin A, it's best to take things slowly but surely. Use 3–5 drops once every three days at first, then twice or thrice a week, and finally every day as your skin adjusts.
A little goes a long way when applying Retinol facial serum. When used with TruSkin Retinol Face Cream Moisturizer, this formula works best when applied to skin that has just been cleaned and kept up with a regular routine.
The most common negative reaction to incorporating vitamin C and retinol into your beauty regimen is discomfort, particularly if you apply many layers of product. To prevent this irritation, try using the TruSkin Retinol Serum for Face at night and the TruSkin Vitamin C Serum for Face in the morning. Don't forget your sunscreen!
How long it takes to see results from a skincare product depends on a number of factors, such as the type of skin you have, how strong the product is, and how often you use it.
Our TruSkin Retinol Serum for Face is a great option if you want to take care of your skin without breaking the bank. You may get the rest of your skincare products from our online shop.