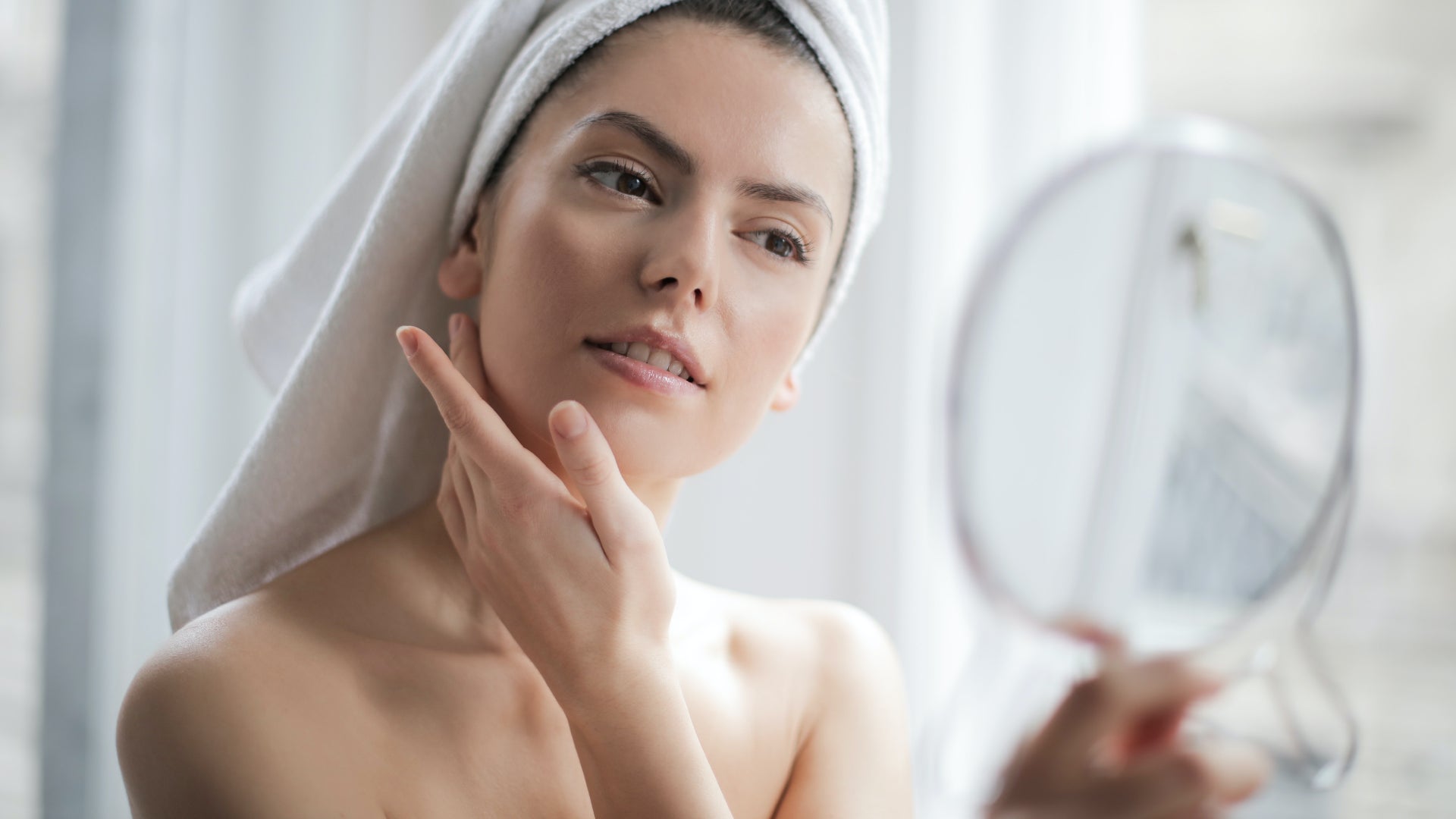 Hyaluronic Acid: The Legit Skincare Must-Have
Hyaluronic acid is neither new nor fancy, but the truth of the matter is it works. So, it's time to forget your snail mucus and 24k gold-infused serums, and embrace this tried, tested and totally trusted wonder ingredient.
Everyone knows that moisturizer is one of the most important steps in an effective skincare routine. After all, if your skin lacks essential moisture, you may as well throw every other product you own in the trash. The real issue, however, is finding the perfect moisturizer for you. You know the one – that sweet product which makes your skin feel soft, supple and hydrated, without leaving you with that icky 'just-dipped-your-face-in-a-vat-of-olive-oil' glow.
Well, chances are this much beloved product of yours will contain hyaluronic acid (HA), because when it comes to skin-loving moisturizing ingredients, HA is one of, if not the best. And yes, we know that may be a bold statement, but it's one we firmly believe in.
Need a little convincing? Then here's some important information about the mighty HA that proves why it's rarely beaten in the skincare stakes…
What Is Hyaluronic Acid? The Science Bit
Hyaluronic acid (also known as hyaluronan), might sound like something hippies ingested in the sixties, but au contraire, dear friends; it's actually a type of polymer that's found naturally in the body. Composed partly of sugars, HA is present in the eyes and joints where it functions as a powerful lubricant, but most of it (50 percent, in fact) is found in the skin's structure where it acts as a humectant. What is a humectant, you ask? It's basically a water-loving ingredient that draws moisture in and helps retain it – kind of like a sponge. Get this: studies prove that HA can hold up to 1,000 times its weight in water. That means just one gram can hold up to six liters of water. Impressive stuff, right?
HA not only acts like one big drink of water for your skin; it also stimulates collagen production, helps reduce inflammation, promotes skin healing and works like an antioxidant to fight free radicals and reduce the signs of premature aging. 
Why Your HA Needs A Boost
If the human body, and your skin in particular, is overflowing with a readily available supply of hyaluronic acid, this begs the question: why do you need more of it in your skincare routine? Fair point. And if you're reading this as a young, fresh 16-year-old, it's a totally valid point. The thing is, just like collagen and elastin, levels of HA start to decrease from the age of around 18, and when you hit your 40s, these levels can drop as dramatically as 50 percent.
What does this mean for you? Depleted levels of HA contribute significantly to the signs of aging including aching joints, dry eyes and obviously sagging, wrinkled skin. Sad times. 
How To Up Your Hyaluronic Acid
The good news is that HA supplements and injections are widely available from your physician if you're suffering with mild to severe joint pain or issues like arthritis. Hyaluronic acid dermal fillers are also a great choice for plumping hard-to-treat fine lines and wrinkles, and most reputable injectable brands (Juvéderm and Restylane, for example) use synthetic HA, which means it's not derived from animal sources. We love that.
When it comes to your skin, a simple way to help it retain hyaluronic acid on a daily basis is to ensure you eat a healthy, well-rounded diet with lots of fruit and veggies. Full disclosure: an apple a day will not create miracles for your HA levels, but it will certainly help.
And then there's our favorite subject of all: skincare. The best news is that as a skincare ingredient, hyaluronic acid is formulated to act like your own, naturally-occurring HA. This means it rarely causes allergic reactions, making it the perfect choice for all skin types, even the most sensitive. It also combines well with other active ingredients so is perfectly safe to use after chemical peels or with a retinol treatment, for example.
Warning: Not All HA Products Are Created Equal
When checking out the ingredients of your favorite beauty products, it's good to know what you're looking at. Manufacturers are obliged to list ingredients in order from the highest to the lowest concentration, but only until an ingredient is 1 percent or less – then they can be listed in any order they like. Research shows the ideal concentration of HA is at least 1 or 2 percent, so if you see it hovering around the bottom of your ingredients list, it's probably not going to be all that effective.
Unlike some skincare brands, we at TruSkin ensure you get a good dose of hyaluronic acid in every drop of our HA products. We even list the concentrations on many of our labels for full disclosure. Our hyaluronic acid is also synthetic, vegan-friendly and we believe in it so much that it appears in no less than eight of our products and every single one of our serums.
And we think that speaks volumes.