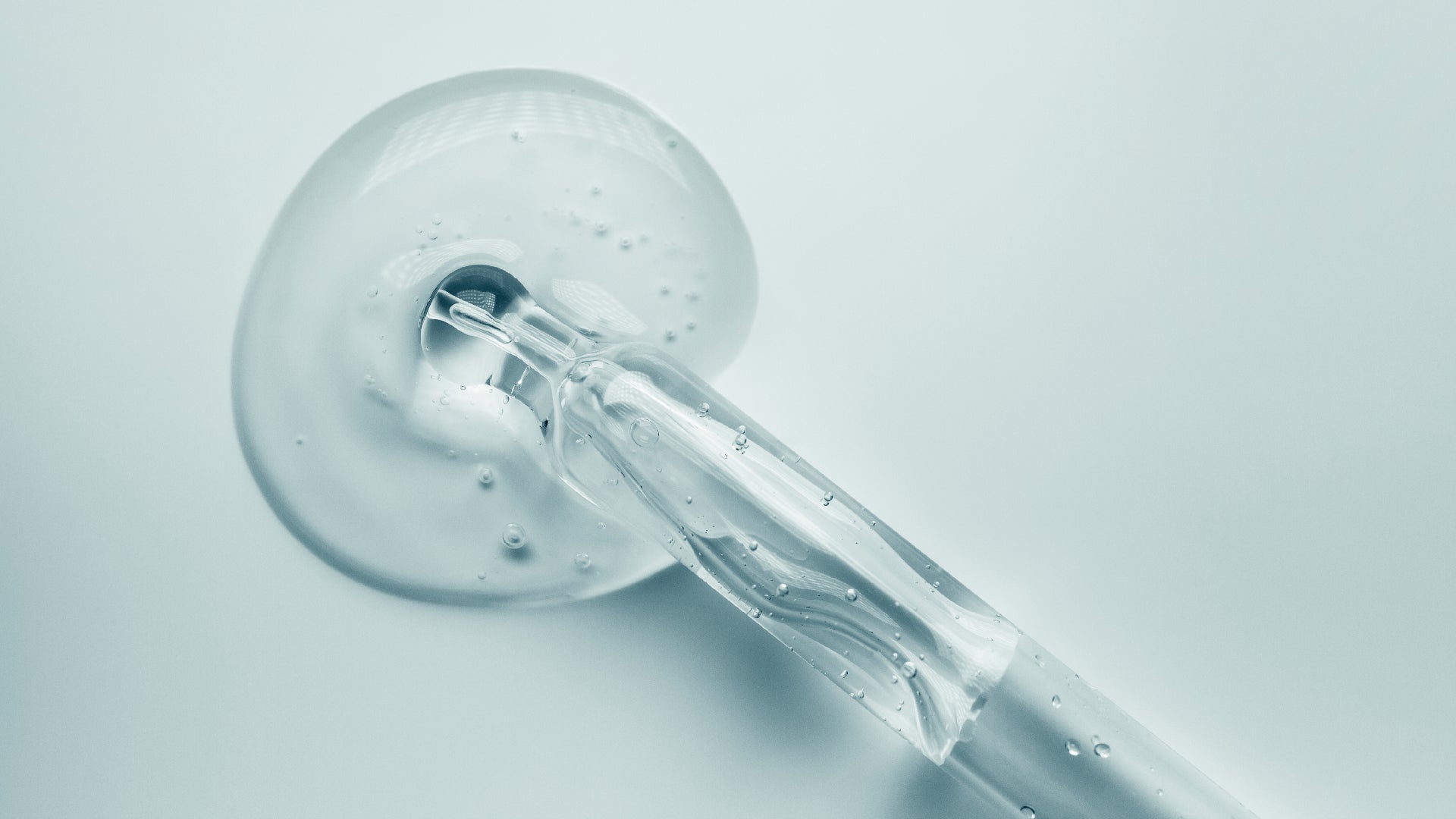 The Rights & Wrongs Of Retinol
Retinol can make or break your skincare game. Which is why you need to seriously know your way around this active and very potent ingredient. BTW, we're here to help with that…
Love it or loathe it, there's no denying that when it comes to kicking serious ass in the battle against skin aging, retinol is everything. OK, OK, we hear you, vitamin C, glycolic acid and friends, it's not everything, but it's definitely one of the most talked-about and recommended of all anti-aging ingredients. No question.
Here's the thing. Retinoids (the group of topical vitamin A ingredients in which retinol, along with its prescription-only cousin, tretinoin, belongs) have been studied for decades. And the results are always the same: they work. By communicating with your skin at a cellular level, retinoids have been proven to boost healing and rev up the production of collagen and elastin, which in turn accelerates cell turnover and helps strengthen your skin, increase elasticity and reduce the appearance of fine lines, wrinkles, pimples and dark spots.
If this all sounds too good to be true, you're right, it's not all moonlight and roses. While retinoids are awesome, they require thought, patience and careful planning to make them work for your routine. And you know what? Sometimes they might not work out at all if your skin's super sensitive to such active ingredients. And that's OK — skincare's got something for everyone.
However, we like to believe there's a retinoid out there for almost anyone. For starters, retinol and its derivatives are way kinder to your skin than full-throttle tretinoin, so it's a good place to begin if you err on the side of sensitive skin. And second, if you're clued-up on how and when to use a retinol serum or cream, you're already halfway there.
Not feeling particularly clued-up just yet? Then give us five minutes to change that with our list of useful dos and don'ts...
DO Patch Test Your Retinol Treatment
Patch testing skincare is super important, especially when it comes to potent ingredients like retinol. Why? Because there's always the possibility that your skin might react negatively, causing irritation, stinging or itching.
Skin can take up to 48 hours to react to something it doesn't like, so apply a small amount of retinol to a discreet patch of skin (such as behind your ears or on the side of your neck), then monitor it for a couple of days before incorporating it into your routine. Mild reactions like slight redness or tingling are OK, but anything that feels super uncomfortable, burning or painful is a definite red flag and means you should not continue use. And if the feeling gets worse? Seek advice from a board-certified skincare expert, pronto.
DON'T Overdo It
One of the biggest mistakes people make when using a retinol serum or moisturizer for the first time is to apply it every day – or worse yet, twice a day. Bombarding your skin with such a powerful ingredient on the reg is simply asking for trouble (aka irritation).
Instead, take it steady. When you first start to use retinol, apply your treatment to clean, dry skin just once or twice a week so your skin has time to acclimate. Then, after a few weeks, you can – and should – slowly increase to daily use, as long as your skin can tolerate it, of course. This may take up to two or three months, but going slow will totally be worth it for the state of your skin and your sanity.
Also, with most retinol treatments, the smallest amount will go a long way, so always read and follow the instructions before use. They've been included for a reason.
DON'T Be Put Off By Mild Side Effects
Despite patch testing (nice job!) and introducing retinol slowly into your regimen, you could still experience some short-term side effects like mild redness, dryness and peeling. Sure, we know this is a real Debbie Downer, but don't be put off, because slight irritation (with an emphasis on the word 'slight') is actually a good thing – so much so that the whole process has been given a name. Hear us out for a minute...
When you start using retinol, your skin goes through a kind of 'learning' period in which the cells adjust to turning over at a much more efficient rate. Retinization is its name and skin purging is its game. During this time, your skin may look and feel worse than it did pre-retinol. Think zits, patches of red skin and dry areas. Don't worry, though, all this should get better in a few weeks. The rule here is not to give up too soon.
DO Regularly Moisturize
Due to the drying effects of some retinol treatments, it's super important to keep your skin thoroughly moisturized, day and night. If you're using a retinol serum, allow it to settle for a minute, then apply moisturizer over the top – just make sure it's not packed with loads of other active ingredients like benzoyl peroxide or glycolic acid as this could cause major upset to your skin's barrier function. Keep it simple, OK?
You could also incorporate a retinol moisturizer into your routine instead of the obvious retinol serum. Due to their larger molecular structure, moisturizers don't penetrate the skin quite as much as serums, which means a retinol-based moisturizer will be much gentler on your skin in both the short and long-term.
Our Retinol Moisturizer is perfect here and contains aloe, glycerin and botanical hyaluronic acid to hydrate, as well as shea butter and jojoba oil to seal in moisture. Did you catch that, sensitive skin types?
DO Be Patient
For the best results, retinol requires consistency and dedication. This means that whatever your frequency jam is, stick with it until your skin allows you to increase usage. Stop using it and you'll sacrifice all the time and benefits you previously put in. 
Another thing: you probably won't see visible improvements in the texture and tone of your skin for, gulp, a good three months of continued use. Sure, your pores may start to look a little more refined before that and breakouts might improve a tad, but an overnight miracle-worker, retinol is not. Time and patience are key.
DON'T Stop At Your Face
A retinol cream will reap just as awesome rewards for your neck and décolletage as it will for your face, so when you apply your treatment, don't finish at your jawline. Smooth it down your neck and over your chest area – always applying it to clean, dry skin, of course.
And if you find your décolletage is a little too sensitive for your regular retinol cream? Reduce your frequency or try applying some basic moisturizer first. Yes, you read that correctly, by applying moisturizer before a retinol treatment, you help reduce its potency and therefore minimize irritation.
DO Apply Sunscreen Every Morning
Finally, one of the most important rules with retinol: ALWAYS apply sunscreen as the final step in your morning routine.
Skin often becomes more sun sensitive as it adapts to retinol and the surface layer of dead cells becomes thinner. But here's the kicker, contrary to popular belief, retinol does NOT increase sun damage. It can also absolutely be applied in the morning. The reason retinol is typically used as an overnight treatment isn't because it makes skin more sensitive to UV destruction, but because sunlight deactivates retinol and makes it less effective. So now you know.
Having said that, you must apply a high factor, broad spectrum sunscreen containing FDA-approved sun protective ingredients like zinc oxide or titanium dioxide every morning. Even if you only apply retinol before bed, you have to protect your skin each day from the damaging effects of the sun. No arguments.